This post contains affiliate links. As a partner with Amazon and various brands, I am compensated when qualifying purchases are made through my referral links.
Those who use YouTube on a regular basis understand that this is one of the top platforms in the world for entertainment, education, and a variety of types of content. At the same time, many people are getting tired of seeing advertisements on YouTube videos. The good news is that there are a few ways to block ads on YouTube. Check out a few of the top options below.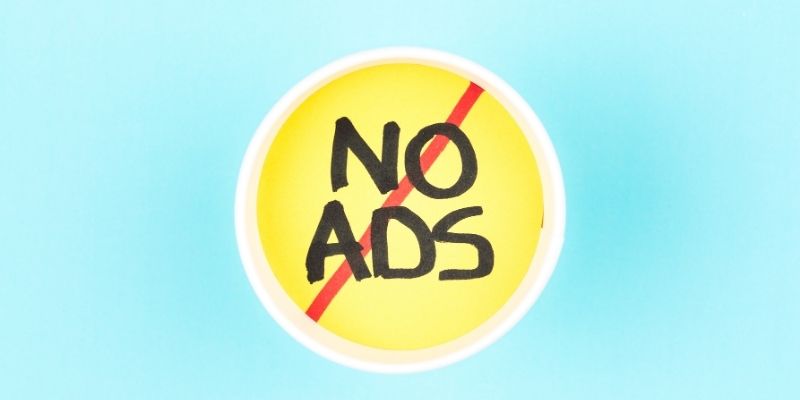 Use VLC Media Player or Download the Videos
One option to watch YouTube videos without ads is to use something called VLC Media Player. VLC Media Player is easy for everyone to use them and it has the ability to download YouTube videos.
In order to use this application, which works on Windows, macOS, and Linux, take the URL from the YouTube video. Then, open up the media player. From the media menu option, select "open network stream." Then, paste the URL. Click the play button and you should be able to watch the YouTube videos without having to deal with annoying ads.
While VLC Player is playing, there is a box titled "source." Users can take the temporary URL from this box, paste it into the browser, and will see there is an option to download the videos from there. This will also save the video for later, allowing people to watch without ads.
There are also third-party services, such as KeepVid or ClipGrab, that can help people download YouTube videos.
Use View Pure
It is also possible for people to watch YouTube videos through a third-party service called ViewPure that allows people to watch YouTube videos without advertising.
By copying and pasting the URL from the YouTube video into the correct box, it is possible for people to watch videos about advertising.
The website will do everything else, automatically removing advertisements while also allowing people to watch videos without any unnecessary interruptions. At the same time, it is important to note that advertisements are how content creators on YouTube get paid.
Upgrade to the Premium Plan on YouTube
Speaking of making sure content creators are compensated for their work, it is also possible for people to remove advertisement by upgrading to YouTube Premium.
This is a premium membership that has been created to help people enjoy a smoother viewing experience while using YouTube.
Since the service was first introduced, it has grown widely and is now available all over the world.
Those who use YouTube on a regular basis should consider upgrading to YouTube Premium to remove advertisements. This also provides advanced features, such as background playback, allowing people to play music even while the app itself is inactive. For all of these reasons, YouTube Premium has become popular in a short period of time.
Remove Advertisements from YouTube for a Better Overall Experience
These are a few of the top ways that everyone can remove advertisements from their YouTube viewing experience. There are multiple options from which to choose and everyone has to find the right option that works for them. This might include downloading videos, using a third-party website, or upgrading to the YouTube Premium plan.