This post contains affiliate links. As a partner with Amazon and various brands, I am compensated when qualifying purchases are made through my referral links.
If you are still contemplating the topic for your niche website, this guide can help. While I suggest you choose something you are passionate about, or willing to hire writers for, there are many ideas for you to consider.
Remember, the most powerful niche is small enough to enter and large enough to earn money from.
I have one blog post on a website that does so well, I'm considering building an entire website around it. Go figure, it's about bugs!
The list below is going to suggest some popular niche topics and others that are ripe for the taking. Anywhere you see a broad topic, remember that you will have to drill down.
Pets is going to be too broad, but "how to breed a shugabush" could be the exact right niche website.
Before you pick a niche, check out Google Trends and see if that niche is growing or fading.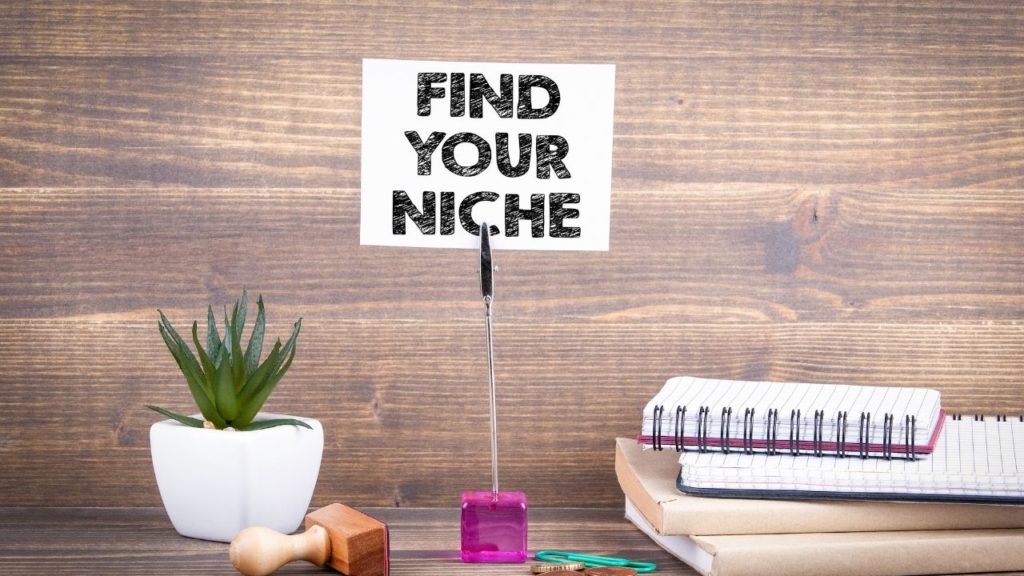 Look up traffic related to the topic and consider what affiliate products or services you will promote in relation to that niche.
3D Printing
Acne
Activities [Especially Hyperlocal!]
Acupuncture
Addiction
Adoption
Anti-Aging
Archery
Art
Auto
Babies
Basements
Beauty
Biodegradable Consumables
Blogging
Boats
Book Reviews
Budgets
Business: Start-Ups, Programs, Systems, Growth, Marketing, Lead Gen
Camping
Cooking
Crowd Funding
Dating
Dating after divorce
Dating over 50
Dirt Bikes
Dupes! [comparing fake products with real ones – awesome with youtube]
Electronics
Fashion
Finance
Fireplaces
Fixer Upper
Gardening
Getting Married
Guns
Health
Holistic Living
Home Decor
Home Security
How to breed a shugabush
How To Get your Woman (or man) Back
Hunting
Hyperlocal [Specialize in blogging about where you live!]
Investing
Instant Pot Cooking and Recipes
Jeep Life
Languages
Lifestyle
Marriage
Martial Arts
Mountain Climbing
Musical Instruments
Organization
Parenting
Pets
Photography
Pinterest
Pottery
Prepping (Yep, the doomsday stuff)
Product Reviews [Awesome with a Video component like Youtube]
Quilting
Renewable Energy
SEO
Smart Home Set Up
Social Media
Sports
Storm Chasing
Surfing
Subscription Boxes [Awesome with a Video component like Youtube]
Tiny Homes
Travel
Unboxing [Awesome with a Video component like Youtube]
Vacationing
Van Life
Vaping
Vegan Eating
Video Shooting and Editing
Virtual Reality
Vision and Eye Glasses
Water Purification
Woodworking
Work at Home
Youtube
Fireplaces
Fireplaces, who would have known? I simply typed the letter F into google and let it lead me. Playing this game of alphabets often leads me to discovery.
The image below shows google suggest. This is a cool, free tool using the google search bar. You simply type a word and then click the space bar and google suggests ideas based on what people are actually searching.
The numbers next to the keywords are populated by a took called keywords everywhere. While no keyword tool is perfect, and trust me, they all differ, they give us an idea for how "popular" a search term is and how much people are spending to target that keyword with Google Ads.
You might also like to use a keyword tool like Spyfu, Jaaxy, or SEMrush.
If I wanted to build a website around fireplaces, the competition is going to be stiff.
Maybe my website is going to be "FireplaceIdeas.com". While my end goal would be to rank for fireplace ideas, I'm clear that I have to start SMALL with my content and work my way up.
I look down at my suggestions here and I look for small search terms to start with.
Most of these are pretty competitive so I'm going to drill down.
Instead of just "fireplace" now, I click on Fireplace Ideas.
BOOM! Now we have opportunity.
Any of these could be a starting point for content.
You could not create a blog post all about fireplace ideas with a TV and link to amazon or another affiliate once you are getting traffic.
You could create a blog on do it yourself fireplace ideas (see it at the bottom with 390 monthly searches).
You could, and should, incorporate video and images wherever possible.
Let's say you have chosen the fireplace ideas with tv. Click that one and watch the new ideas appear:
The ideas are endless if you know where and how to find them!