This post contains affiliate links. As a partner with Amazon and various brands, I am compensated when qualifying purchases are made through my referral links.
Inbound marketing offers a less intrusive way to generate sales. It won't disrupt your business's prospective customers during their daily activities, nor will it force them to see your promotional messages.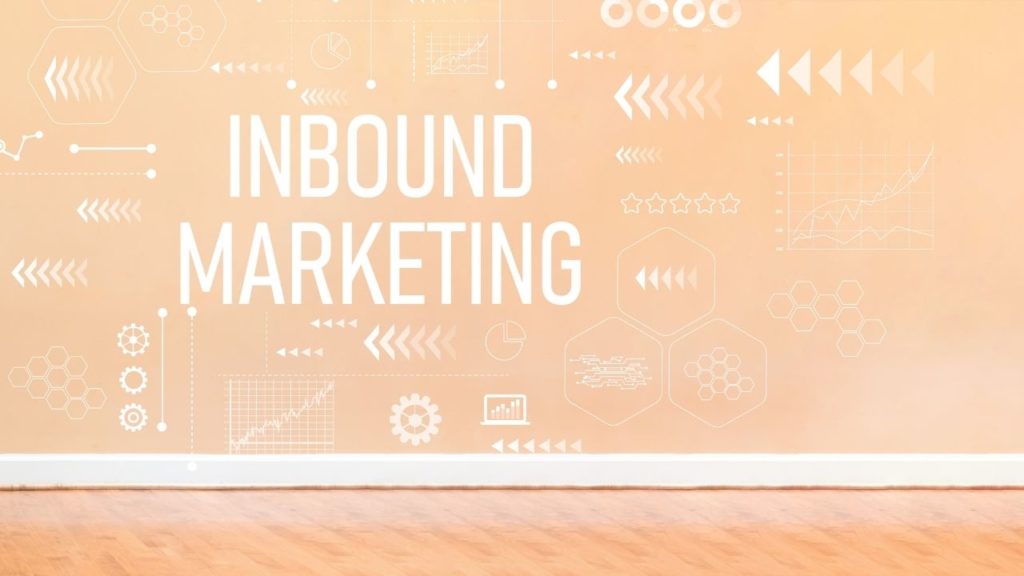 With inbound marketing, customers will voluntarily seek out your business to buy its products or services.
You shouldn't limit your business's marketing strategy to traditional ads that explicitly promote its products or services.
According to a study conducted by the market research agency Yankelovich, Skelly, & White, Inc., the average city-dwelling American is now exposed to over 5,000 ads per day, compared to just 2,000 ads per day the 1during the 1970s.
As a result, many consumers subconsciously ignore ads.
What Is Inbound Marketing?
Inbound marketing is a promotional technique that centers on the creation and distribution of valuable content.
It's designed to attract customers by increasing their level of awareness, interest, and trust in your business.
Consumers rarely look for ads when using the internet. Instead, they look for valuable and high-quality content that doesn't explicitly promote a product or service.
Inbound marketing involves publishing valuable content such as this on channels used by your business's customers.
After discovering your business's valuable content, a prospective customer may visit your business's website, post a message on its social media profile, call its office, or make a purchase.
How Inbound Marketing Differs From Outbound Marketing
While they have a shared end goal of generating sales, inbound marketing, and outbound marketing aren't the same.
Outbound marketing centers on ads that interrupt prospective customers while directly promoting a product or service.
On the other hand, inbound marketing is all about publishing valuable content on websites frequently used by your business's customers.
You'll create content when performing either inbound marketing or outbound marketing.
The former promotional technique, though, consists of longer content than the latter. An outbound marketing ad may consist of just 10 to 20 words, whereas a valuable article or blog post may contain over 750 words.
Inbound marketing and outbound marketing are typically performed on different channels. Because it uses ads, outbound marketing is performed on ad networks.
Conversely, inbound marketing is performed on content-rich channels, such as blogs, social media networks, forums, online communities, YouTube, and even email newsletters.
Reasons to Use Inbound Marketing
You can expect a higher return on investment (ROI) when using inbound marketing than outbound marketing. There's a finite amount of ad inventory available on the internet.
Regardless of which ad network you use, you'll have to pay more than your competitors to generate ad impressions and clicks.
Inbound marketing doesn't require you to pay for impressions or clicks. Most forms of inbound marketing, in fact, are free.
You can start a blog on your business's website without paying a penny. WordPress is a free blogging platform that can be installed in a separate subdirectory so that it doesn't interfere with your website's existing content management system (CMS).
You can also create social media profiles and pages to use for inbound marketing.
While many social media networks sell products and services, including ad inventory, they won't charge you for setting up either of these digital properties.
After setting up a new page or profile, you can begin your inbound marketing efforts by publishing valuable content under your business's name.
Not only is it cheaper than outbound marketing, but inbound marketing is more effective at driving long-term sales.
Once published on the right channel, a piece of valuable content may generate hundreds or thousands of views per month. Its traffic may grow even higher in the following years as other users share it.
Inbound Marketing Tips for Success
For a successful inbound marketing strategy, start by taking a closer look at your business's audience.
If you don't know the demographics, behaviors and interests of your business's customers, you won't be able to create content that's valuable and relevant to them.
Researching your business's audience will reveal information about its customers. You can then apply this information to your inbound marketing strategy to create highly targeted content.
Focusing on evergreen content can lead to more tremendous inbound marketing success. Evergreen content is any content that stays relevant for an extended period or indefinitely.
News pieces generally aren't considered evergreen since they are only relevant for a short period. How-to articles and guides, on the other hand, are considered evergreen because of their long-lasting relevancy.
You can publish valuable content on any channel used by your business's audience, but consider saving the best pieces for your business's website.
Search engines love valuable content just as much as consumers love it.
By publishing the best pieces on it, your business's website will have a stronger and more sound search engine optimization (SEO) strategy.
After creating a new piece of valuable content and publishing it online, you should track its performance. View count is a common inbound marketing metric.
The more views a content piece generates, the better. Other inbound marketing metrics worth tracking include click-through rate (CTR), time on page, social media shares, comments, and backlinks.
Keep in mind; valuable content doesn't have to be text. Images, videos, slideshows, and infographics can offer just as much value to your business's audience.
Diversifying your inbound marketing strategy with visual content such as this will open the doors to new channels, including YouTube and Google Images.
Businesses have used valuable content to attract customers for centuries. During the 18th century, Benjamin Franklin launched an annual almanac to attract customers to his printing business.
Known as "Poor Richards Almanack," it contained poems, astrology signs, weather predictions, and other useful information. Franklin's almanac didn't explicitly promote his printing business, but it attracted customers nonetheless.
The internet has made inbound marketing an even more effective promotional technique than in the past. After all, it's the most commonly used source of information in the world.
People from all walks of life use the internet to find information on an equally diverse range of topics. By performing inbound marketing, you can help your business's audience find valuable content for which they are searching.