This post contains affiliate links. As a partner with Amazon and various brands, I am compensated when qualifying purchases are made through my referral links.
Eighty-five percent of U.S. adults now watch online videos, according to a report by Statista. You can use this trend to your business's advantage by creating marketing videos like these Youtube Video Ideas.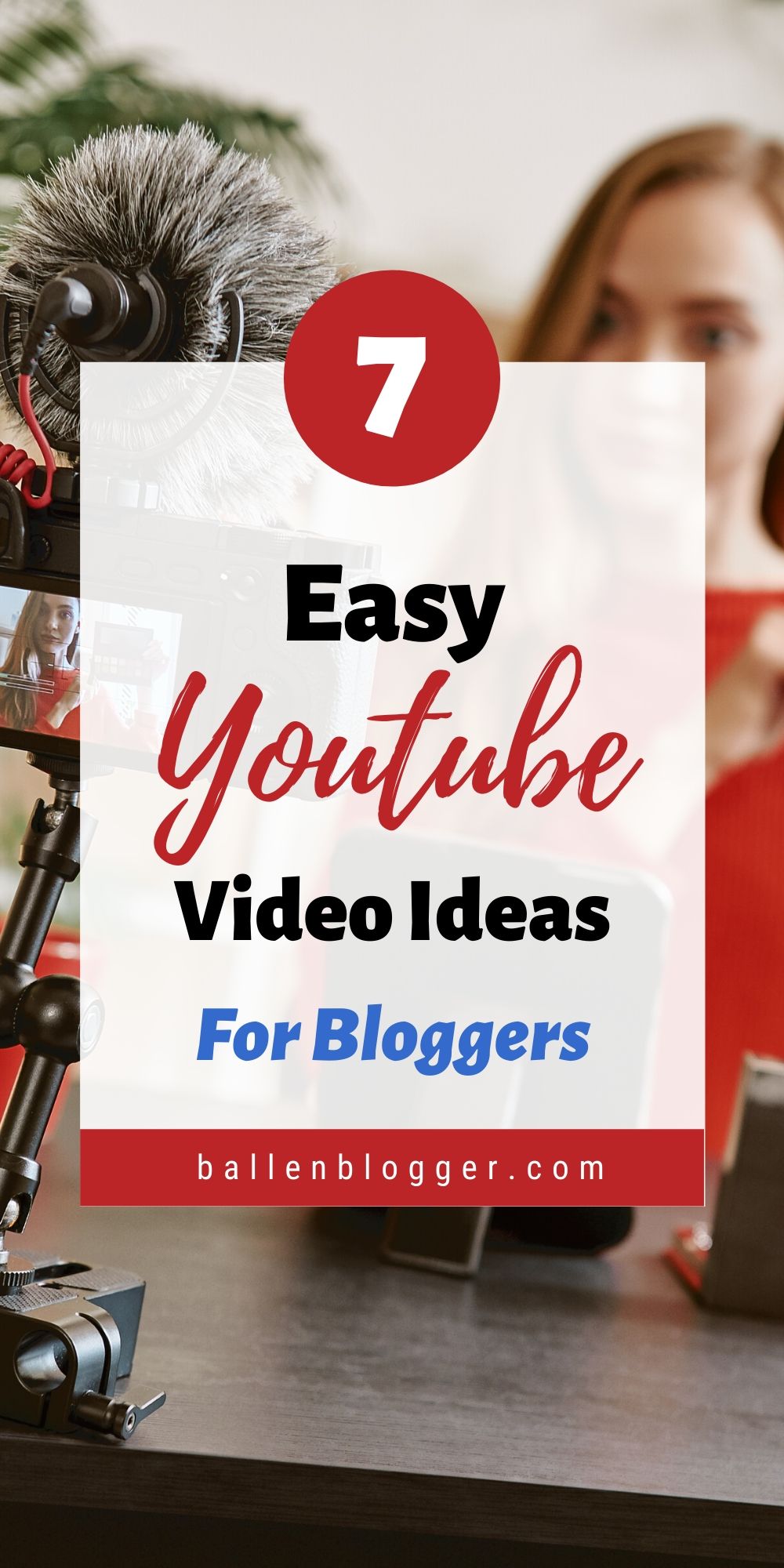 Thanks to improvements in internet speeds, device hardware, and website technology, online video consumption has reached an all-time high.
Whether you publish them on YouTube or elsewhere, though, you'll need to create the right type of marketing videos.
You might also add on Youtube optimization software such as the one I use called Tubebuddy.
1) Animated Video
Animated videos are characterized by their use of computer animation. They don't feature footage of real actors or actresses, nor do they feature footage of real-world landscapes like ones made with Doodly and Renderforest.
Rather, animated videos feature computer-generated images. A typical 30-second animated video may contain 500 to 700 frames, each of which consisting of a computer-generated image.
Get Renderforest
The all-in-one platform for creating your intros, explainer animations, promotional videos, logos or even a professional website.
The frames are arranged in a progressional order that creates the illusion of movement or animation when played as a video.
With their colorful computer animation, animated videos are well-received among viewers. They stand out from their live-action counterparts to attract more views, shares, likes, comments and other forms of engagement.
Furthermore, you can create animated videos from the comfort of your computer without any special recording equipment.

Get Doodly
New software allows anyone, regardless of tech or design skills to create doodle videos. Professional whiteboard, blackboard, or glassboard doodle videos in seconds.
2) Screencast Video
Also known as a screengrab or screen capture video, a screencast video is a unique type of marketing video that's defined by the software used to create it. Screencast videos are created using screencast software, such as camtasia and SnagIt.
I use camtasia.
Screencast software works by capturing and converting the images displayed by your computer's monitor into a video. You can add narration or sound effects to both animated and screencast videos.
Screencast videos work well for computer-related tutorials. If your business sells accounting software, for instance, you can create screencast videos showing viewers how to use the accounting software.
If your business specializes in computer repairs, you can create screencast videos showing viewers how to troubleshoot common Windows or macOS errors.
The Best All-in-One Screen Recorder and
Video Editor
Makes it simple to record and create professional-looking videos on Windows and Mac.
3) Brand Video
A brand video is a type of marketing video that's designed primarily to raise brand awareness. One software that I use for this is Animoto.
They can drive direct sales as well, but their focus is on exposing viewers to your business's brand. A brand video may feature a graphic overlay showing your business's name and logo. It may also include narration telling viewers about your business.
You don't have to create long brand videos. On the contrary, short brand videos generally work best because of their high rates of completion.
Viewers are more likely to watch a 30- or 40-second brand video until the end than a three- or four-minute brand video.
If a brand video is too long, viewers may prematurely exit it without seeing or hearing about your business's brand.
4) Explainer or Product Review
Another type of video to consider using in your business's digital marketing strategy is an explainer video.
Explainer videos show and tell viewers how something works. They were popularized in 2007 by the video marketing agency Common Craft.
Around this time, Common Craft published a series of explainer videos introducing viewers to the innovative new microblogging network, Twitter.
Since then, explainer videos have emerged as one of the most popular types of online videos.
You can create explainer videos to introduce viewers to your business's products. Most consumers won't buy a product unless they know how it works.
Many Youtuber's today use this concept for demonstrating or reviewing an affiliate program's product. In this video, I demonstrate my Sidetrak External Laptop Monitor.
Save 5% on Your Sidetrak Monitor by using the coupon code LORIBALLEN.
The problem with text content is that it only tells how a product works, so consumers are forced to mentally visualize the product's mechanics.
Explainer videos go the extra mile by showing and telling how a product works. Viewers can see the product in action, so they'll feel more confident buying it.
5) Testimonial Video
A testimonial video, of course, is a type of marketing video that features one or more customers talking about a positive experience they had with your business.
Video Peel is a popular software.
A customer may talk about your business's product or service and how it solved a problem he or she encountered. Regardless of the industry or market territory in which your business operates, explainer videos can help it flourish.
They instill trust in viewers by offering an unbiased opinion of your business from a previous or current customer.
💡With Video Peel, you can collect customer videos in seconds for Video Testimonials, Voice of the Customer, and Video Messages.
6) Interview Video
In addition to testimonial videos, you can record interview videos to use in your business's digital marketing strategy.
For this, BeLive.tv is a popular solution.
BeLive is software that allows you to Live Stream to Youtube and Facebook with Branding.
Interview videos consist of a face-to-face meeting between you and a thought leader. During an interview video, you'll ask questions to who's recognized as a leading figure, though not a competitor, in your business's industry.
For an effective interview video, you should partner with a well-known and credible thought leader. Consumers typically watch interview videos to gain expert knowledge from thought leaders.
If the thought leader whom you interview isn't credible, there's no incentive for consumers to tune in.
The interview video may have a negative impact on your business's operations by harming its own credibility.
7) 360-Degree Video
Also known as a spherical video, a 360-degree video is a type of interactive video that allows viewers to change the camera angle.
They are recorded using either multiple cameras or a single omnidirectional camera. The 360-degree camera or cameras capture footage of an area from all directions, and once uploaded with the appropriate formatting, viewers can select their desired camera angle.
In comparison, traditional online videos are recorded using a single camera, so viewers can't change the angle.
When watching a 360-degree video, you can click and drag the screen to change the camera angle. It's a more immersive and interactive experience than watching a traditional online video.
With the rise of Virtual Reality (VR) technology, 360-degree videos are becoming popular. According to eMarketer, over one in six U.S. adults own a VR headset. While VR headsets support traditional online videos, 360-degree videos offer a more realistic viewing experience that's synonymous with VR.
Which type of video should you use to promote your business?
In digital marketing, the only way you'll know which creatives work is through testing. Therefore, you should use a variety of marketing videos, including animated, screencast, brand, explainer, testimonial, interview, and 360-degree.