This post contains affiliate links. As a partner with Amazon and various brands, I am compensated when qualifying purchases are made through my referral links.
YouTube Shorts are 15-second vertical video snippets that can be edited with various creative features, including the ability to stitch shorter clips together thanks to a multi-segment camera, speed up or slow down videos, and use timers and countdowns to record hands-free.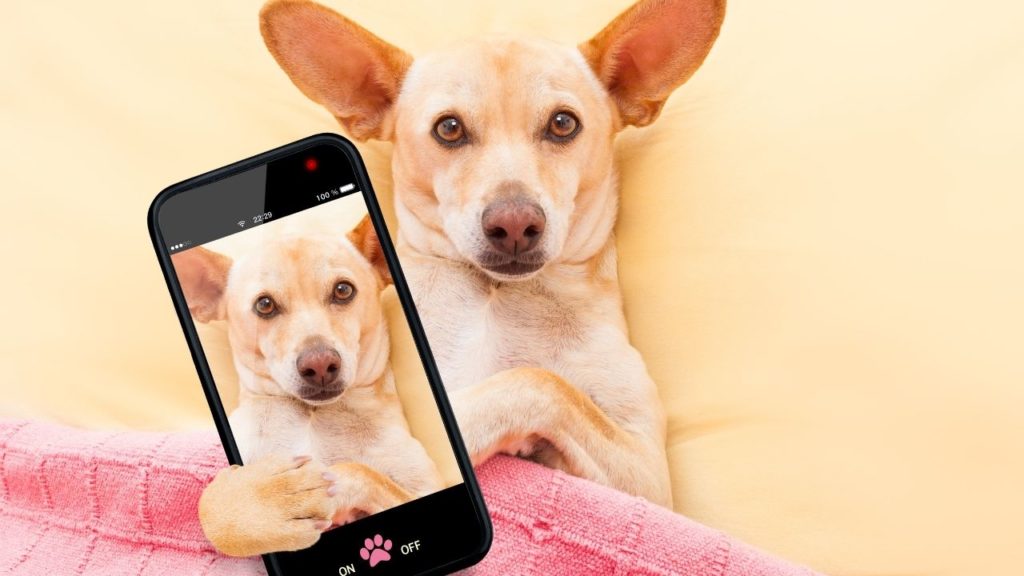 Short Video Trend
With China's TikTok app banned in India and its unknown fate in other countries like the United States, social media networks like YouTube and Instagram are staking their claim on the short-form video trend. YouTube's version of small tidbits of video content is called YouTube Shorts, and it's currently in its beta version.
Instagram recently released its short-form video platform with Instagram Reels, but YouTube is at the forefront of the journey for two reasons: it has more users than TikTok and Instagram combined. Secondly, YouTube offers its users the option to monetize their channels.
Because the TikTok app is already banned in India, the country became a fertile testing ground for developing new technology to support the surging obsession with short, witty, informational content.
YouTube Shorts are currently only available in India to users with smart devices operating on the Android system, although an iOS version is in the works.
What Are YouTube Shorts?
YouTube Shorts are 15-second vertical video snippets that can be edited with various creative features, including the ability to stitch shorter clips together thanks to a multi-segment camera, speed up or slow down videos, and use timers and countdowns to record hands-free.
But one of its sweetest perks is the ability to select from an expansive collection of more than a thousand tracks of music that are free for users to incorporate into their YouTube Shorts.
There is an exception to the length of the videos during the beta phase, though. To gain traction on the new platform before it's released in other countries, influencers can use their smart devices or desktop computers to upload a video that's 60 seconds or less and use the hashtag #Shorts.
The hashtag will allow your video to appear in the new Stories and Short Videos section on the YouTube home page on the mobile device app. But it's not currently that easy to find and isn't available at all on desktops.
Each video also has a like button, a dislike button, the option to share, a place to leave comments, and a way to subscribe. 
Who Benefits from YouTube Shorts?
YouTube describes its new service as being designed for artists and creators who want to publish magnetic videos using only their phones. It's entirely a mobile experience.
YouTube's target audience includes users ages 13-22 (Gen Z) and ages 23-39 (the Millennials), believing that younger web users are more likely to engage with short-form content.
Viewers benefit by consuming a continuous stream of informative or entertaining videos and the opportunity to like and follow like-minded individuals.
Influencers benefit from creating YouTube Shorts by drawing in more viewers and subscribers, monetizing their channel, and getting sponsors from advertisers who need to promote their brands.
Businesses also have their place in YouTube Shorts by using the platform to promote their content and harness influencers' power to reach the viewers, raising brand awareness.
How Do You View YouTube Shorts?
The way to view YouTube Shorts in countries where the platform hasn't launched yet is to go to the YouTube app on your phone or tablet and then scroll down.
You'll need to scroll past Top News, YouTube Movies, and beyond all the suggested videos until finally arriving at a section called Stories and Short Videos. But don't scroll too fast, or you'll miss it.
In the redesigned app, currently only available in India, YouTube displays Shorts in a new Watch experience. Viewers can find them on the Home page Shorts Shelf as well as on the creator's channel.
The Shorts Shelf and new Watch experience present a collection of 15-second vertical clips that viewers can quickly swipe through in a carousel design.
How Do You Create YouTube Shorts?
In India, users can produce their Shorts through the app, but influencers in other countries can get ahead of the game by adding compelling short vertical videos of 60 seconds or less to their channel and using the tag #Shorts.
When the Shorts version expands to other areas, those uploaded videos are already captured in the page's Shorts area and gaining traction.
And, viewers can cycle through YouTube's suggested Shorts on the Shorts Shelf, which is prime real estate for artists and creators.
For those who already have access to the new features that YouTube is developing and testing, creating a Short is simple.
Within the app, users can use the YouTube video creation tools or upload a pre-existing clip.
To find out if your Android has the new version, which YouTube is rolling out in a graded manner, click the plus sign in the app and choose "video."
If you see an option to "create a short video," then you're ready to start making video magic with Shorts.
The Shorts camera, the social media giant's unique design, makes it easy to produce 15-second Shorts and then provides the ability to tie together multiple video clips into one Short.
One thing to keep in mind is that there's an ever-present subscriber button in the lower right-hand corner within any Short video. Be aware that the subscribe button will obstruct any text or important content in that corner.
How to Create Shorts with a DSLR Camera
YouTube Shorts have to be in vertical format, but you can still use your DSLR camera rather than your phone if that's your preferred recording method.
To use your DSLR in a vertical position on a tripod, use the tripods settings to adjust the camera's position, and then lock it into place.
You can then edit your video in any video editing software and upload it to your channel.
What Kind of Content to Publish on YouTube Shorts
There's a strategy behind creating successful Shorts for YouTube.
First, your content must be catchy and valuable, either providing useful information, something interesting, or pure entertainment.
Second, Shorts is not a place to put out teasers, but instead to present an entire story, start-to-finish, in 15 seconds or less.
For example, suppose a seamstress was designing Shorts around the topic of sewing. Innovative use of 15 seconds is to record a video about threading a needle, changing a bobbin, or adjusting the tension on a sewing machine.
A baker might generate a video about how to frost a cupcake perfectly.
Dentists could record a Short on how to floss your teeth properly.
Makeup artists may release a tutorial on how to apply magnetic eyelashes.
A real estate agent may opt to publish a piece about five tips for pricing your house for sale or tips for buying your first house.
Anything that wouldn't be appropriate for a long video but is worthy of sharing is ideal for the new YouTube Shorts format.
The goal is to give a tantalizing snippet a viewer can use and then entice them to subscribe to your channel for similar content.
How to Recycle Content for YouTube Shorts
Although it might excite the muse in you to start creating 15-second (or 60-second during beta) recordings, there's also a way to recycle old content to breathe new life into stale videos.
Where to Find Topics to Create Shorts
Look in your archives for any videos that you may have created in the past that are 60 seconds or less, with bonus points if they're already in vertical format. If they're not in vertical format, you can use video editing software to switch horizontally to vertically.
You may find you've had a short, vertical video sitting for years that explodes because it's featured in the YouTube Short Videos section.
Consider your best performing YouTube videos. Watch them to see if you can identify the most punchy or useful parts. Extract those elements and then stitch them together in your video editing software (or in the app for those who have it) in a vertical format to publish.
One of the best resources you have in your arsenal of digital marketing is the questions your prospects, leads, and clients ask.
Pick one question to answer in each Short. If you already have a FAQ page on your business website, you could pull items from there to answer on video.
You can also draw ideas from your blog posts, extracting the best parts and condensing them into one Short.
Conclusion
It was inevitable that other social media outlets would develop their own short video platforms similar to TikTok. Instagram released its version called Instagram Reels, but TikTok and Instagram users combined don't equate to the millions of viewers on YouTube. Nor do they allow you to monetize your videos.
You can use your existing YouTube audience to power-up your endeavor into Youtube Shorts, and you can also use Shorts to gain traction on your YouTube channel's subscriber base.
While YouTube tests the short-form video content creation in India, creators and artists in other countries can still participate. Influencers can get a head start in the game by uploading short videos of 15 seconds.
Businesses can also begin to brainstorm how to use this new digital marketing tool to raise brand awareness. And the viewers benefit from the constant stream of digestible video tidbits.