Lori Ballen is a member of the Amazon Associates Program and earns money from qualifying purchases. Posts contain affiliate links that benefit Lori as well.
Many bloggers, vloggers, podcasters, and influencers have taken up Youtube affiliate marketing to grow their income. This guide will help you understand how to develop a Youtube affiliate marketing business.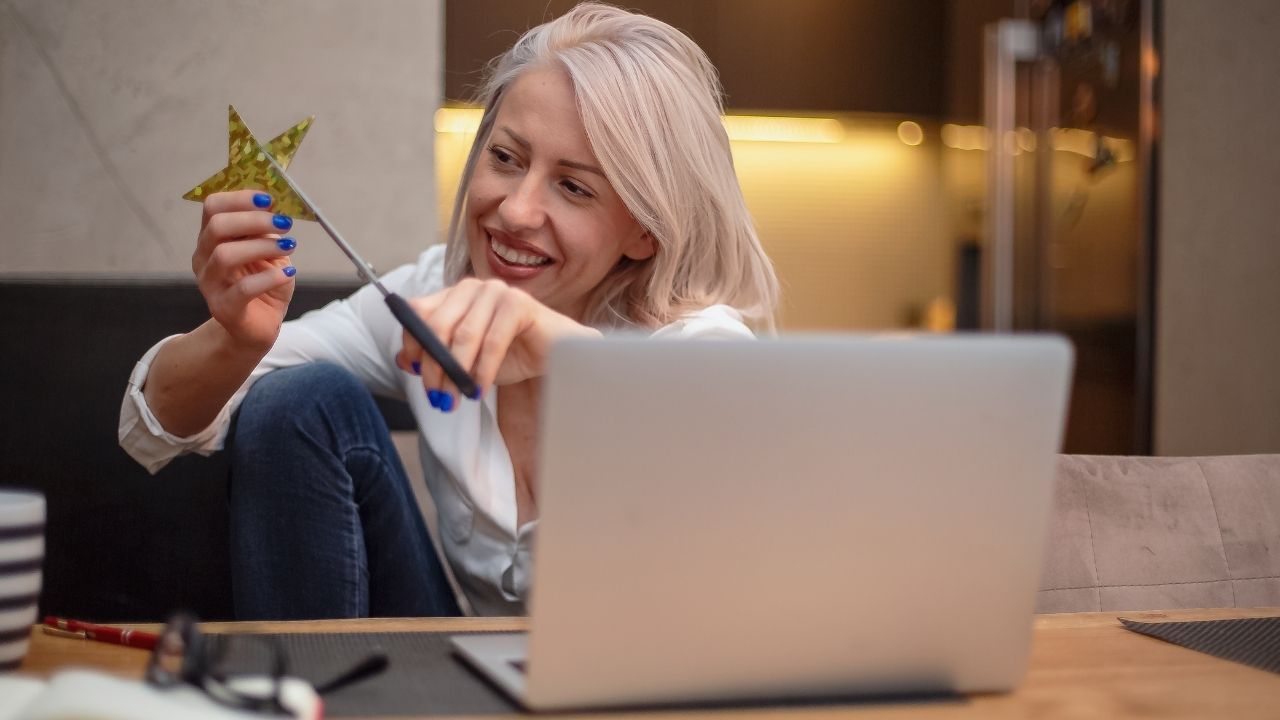 6-Figure Affiliate Marketer
My affiliate marketing journey to 6-figures of annual income grew very organically.
Today, I earn affiliate income through multiple niche blogs, various Youtube channels, social media influence, and teaching/coaching.
I enjoy sharing what I learn along the way.
I don't spend a lot of money on ads, although pay per click can be a smart strategy.
I focus on ranking on the search engines (including Youtube) and growing audiences through social media.
Without a doubt, Youtube is the best for creating a trusted brand, a recognizable face and voice, and for building a loyal group of followers.
My best affiliate marketing strategy on Youtube is software tutorials, followed by product reviews.
What is Youtube Affiliate Marketing?
Affiliate marketing is the act of promoting a product or service created by someone else that earns you money when the customer purchases through your link or code.
There is a tracking cookie in place that starts a countdown as soon as the visitor clicks your link. The visitor has to make their purchase within the predetermined time after clicking on the link.
Most programs have a cookie that lasts anywhere from 24 hours to 30-days. A few fantastic cookies last for years, or even forever! (Or at least until that visitor clicks on someone else's link).
Affiliate marketing is popular among bloggers, podcasters, social media influencers, and YouTubers.
Types of Youtube Affiliate Marketing
Product Reviews
Using Youtube to create videos for product reviews is a smart way to use Youtube affiliate marketing.
In these videos, the host often unboxes the product, assembles it, and then demonstrates how it works.
The host will then include a link in the Youtube Description where the consumer can buy the product. This link is often an affiliate link, and the host will earn a commission when you make a purchase.
It doesn't cost you anything extra to buy a product through an affiliate link.
Learn Affiliate Marketing
Whether you are just getting started, have some experience, or are an ultra-successful affiliate marketer, this forum is made for you!
Software Tutorials
Demonstrating software is one of the best affiliate marketing strategies for Youtube. Many people go to Youtube to learn how to do something or use something.
Smart YouTubers that want to earn income through affiliate programs have gravitated towards software due to its recurring commission model.
Generally, when you promote an affiliate program that offers a commission on a one time sale, such as clothing, food, anything on Amazon, etc., you only earn commission once.
However, with many software affiliate programs, you can earn a recurring commission for a particular number of months or for that client's lifetime.
I have one software affiliate that earns me more than $6,000 every month. It started with one sign up and then began to grow.
As more people signed up for the software, my commissions increased because the company offered incentives based on subscribers' numbers to their product from my links.
Because this is essential software for the niche I'm working in (this one happens to be real estate), the turnover is modest. In other words, subscribers stay for a long time.
The Best All-in-One Screen Recorder and
Video Editor
Tutorials, demos, training videos, and more. Made by you!
Here's How to Do Software affiliate Marketing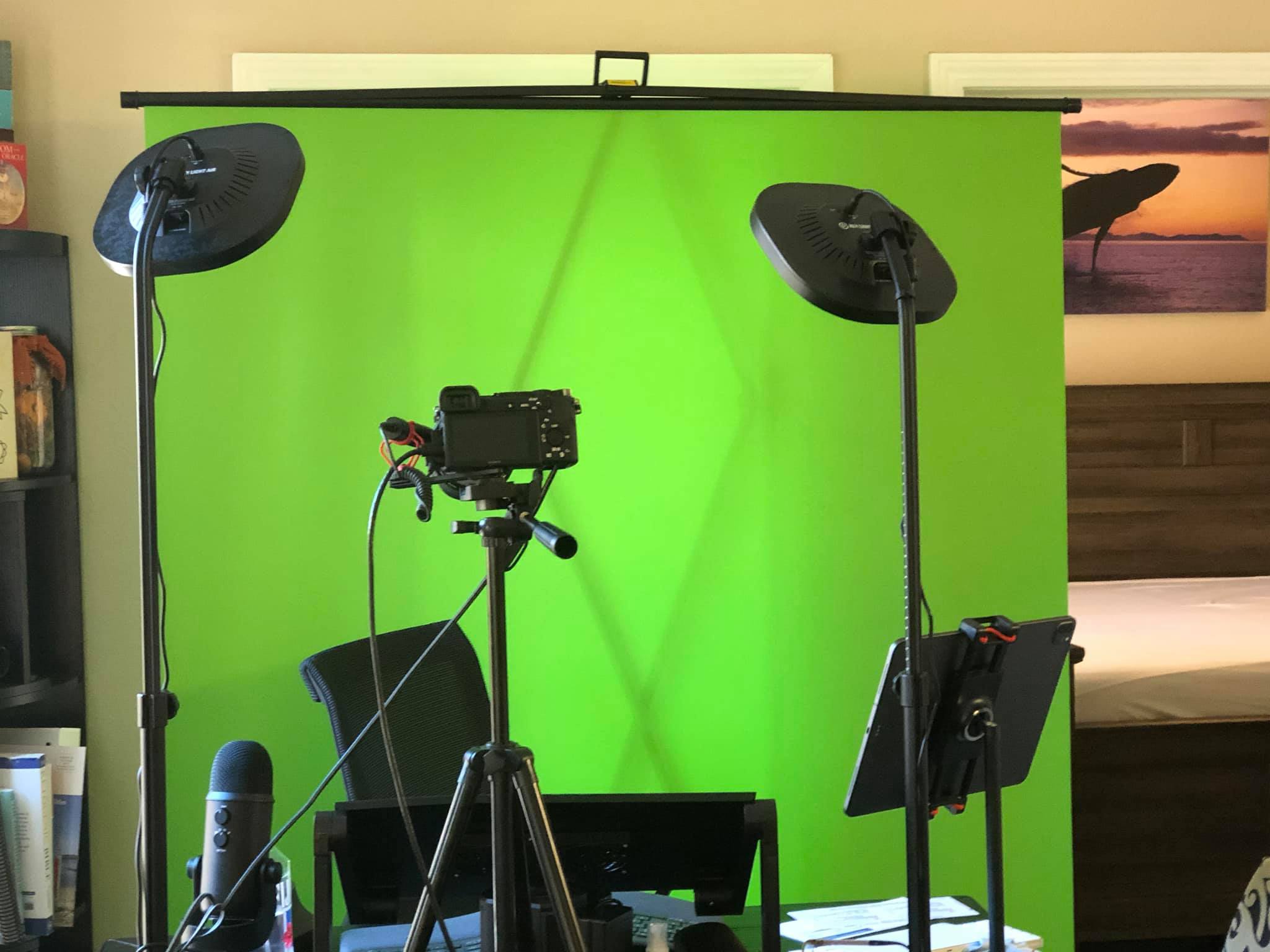 Create a Youtube Channel for a niche audience that uses a particular software and possibly other related software. [It's competitive, so small niches work best to begin a channel]
Optimize the Youtube channel to improve your chances of being found on Youtube search when someone googles that software name or how to do something with the software.
I use Tubebuddy, a free google chrome extension (with premium features available).
Create an affiliate relationship with the software. If you go to the brand's website that makes the software, you can use the menu to find their affiliate program or referral program.
There are also affiliate networks like Clickbank, ShareASale, CJ.com, and AWIN that offer software affiliate programs.
Pre-record a video to upload into Youtube or host a Livestream. I use Camtasia for easy screen capture style videos and editing and Ecamm Live for 4K pre-recorded videos, interviews, and live streams.
In your video, you'll make an offer with a coupon if you have one, or include a call to action to use your link in the description.
Keep in mind that the visitor may already have the software you are teaching, so keep a 2nd in mind to demonstrate that works with the software you are displaying. (For example, you might be demonstrating how to use Zoom, but then show Canvas zoom backgrounds.
You would then offer links to both in the description. Some hosts use a single offer to download a guide or checklist that offers their affiliate links rather than listing those links in the description.
DIY Videos
Crafts
Recipes
Home Decorating
Repairs
Beauty and Fashion
Youtube makeovers are incredibly popular, as are makeup reviews, hair styles, and shopping hauls.
While affiliate commission on makeup may not be recurring, they can stack up when your video goes viral.
In addition, if your channel earns 1000 subscribers and 4000 hours of watch time within 12 months, you can apply to the Youtube Partner Program which can earn money as well.
Many brands will select Youtube influencers to promote their brands in the form of paid advertisements.
The Best Youtube Affiliate Programs
Finding the best affiliate program to use on Youtube depends on your audience and your videos' general style.
If you don't have a website, many affiliate programs won't approve you. A Youtube channel alone won't be enough for some programs.
Other affiliate programs may approve you based on your Youtube subscriber count or social media following.
Clickbank
Course Platforms: Thinkific, Teachable, Skillshare, etc.
Amazon, although with their recent commission drops, people are promoting it less.
Wealthy Affiliate (Learn Affiliate Marketing)
Airbnb (and other travel affiliate programs)
Ezoic and other ad networks
Canva Pro
Others have read:
FAQS
How Do I Become An affiliate On Youtube?
You can promote affiliate programs on Youtube in the description links. To become a Youtube associate through the Partner Program for monetization, you need 1000 subscribers and 4000 hours of watch time within 12-months to apply.
Are Affiliate Links Allowed On Youtube?
Affiliate links are allowed on Youtube as long as you use the appropriate affiliate disclosures. In your video description, you can include affiliate links. Some affiliate marketers use URL shorteners such as bitly links. Always disclose that you benefit from affiliate links.
How Much Do Youtubers Make from Affiliate Links
Youtubers include affiliate links in their video descriptions. They might earn a cost per aquisition amount which could be as low as 1 penny and as high as thousands of dollars for a conversion. Some affiliate programs pay a commision for a sale or a flat rate bounty for a sale. Youtubers who belong to the Youtube Partner Program earn money based on ad views on the channel. Most earn around $3 to $5 for 1000 video views and some niches earn much more.
How Many Subscribers Do I Need For Affiliate Marketing on Youtube
In order to qualify for Youtube's monetization program, you would need 1000 subscribers. To be an affiliate marketer on Youtube, you only need 1 subscriber. Generally, you'll need to build a strong subscriber base that actually watch your videos in addition to appearing on search and suggested to build a strong affiliate marketing business. Some say 5000 subscribers is where it really gets going.