This post contains affiliate links. As a partner with Amazon and various brands, I am compensated when qualifying purchases are made through my referral links.
Anyone who is looking to reach a large target market has to use YouTube as a way to reach their audience. At the same time, many people are wondering how much YouTube ads cost. There are several factors to keep in mind.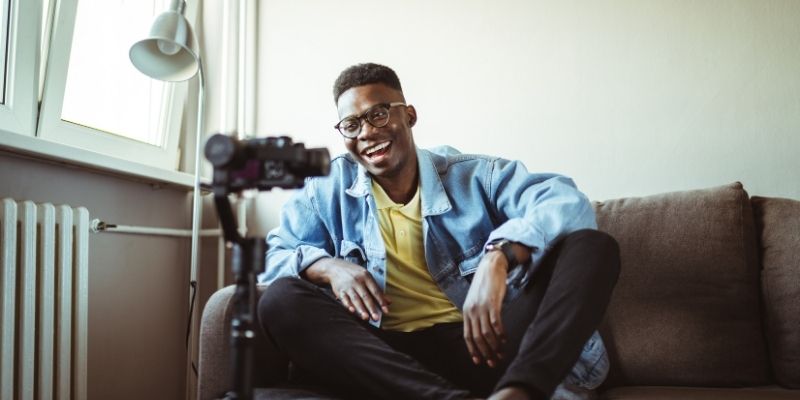 When it comes to digital marketing, one of the most powerful platforms is YouTube.
Google now owns YouTube and it is consistently one of the most popular social media platforms in the world.
Yes, YouTube can now be considered social media.
Content creators make a significant amount of money by making videos and posting them on YouTube.
They collect likes; they collect shares, and, of course, they collect views. It is not unusual for YouTube videos to collect millions of views.
Looking at the Average Cost of YouTube Ads: By the Numbers
Before getting into the weeds with the various types of YouTube ads, it is essential to look at the numbers. The numbers show:
The average cost of YouTube ads is around 1 to 3 cents per view. The views the ad generates counts towards the overall YouTube viewer count.
On average, it costs about $2,000 to reach 100,000 viewers on YouTube.
Everyone must note that there is no explicitly advertised price when it comes to advertising on YouTube.
Similar to advertising through other digital marketing platforms, those who would like to advertise on YouTube bid for ad space.
This ad space goes to the highest bidder. Therefore, everyone needs to keep an eye on how often their ads are displayed.
When it comes to other advertising options, YouTube can be highly cost-effective as long as the ads are designed appropriately.
Therefore, it is essential to look at a few of the various options for those looking to advertise on YouTube.
Why Should Someone Advertise on YouTube?
First, it is crucial to look at why someone should advertise on YouTube in the first place. The reality is that YouTube has a tremendous following.
There are more than 1.5 million people who log in and view YouTube videos monthly.
This number does not include individuals who view videos on YouTube without creating an account or logging in.
Many people watch YouTube videos on mobile devices for more than one hour per day, meaning that there are plenty of opportunities to reach this target market.
Given that smart TVs have also risen dramatically in popularity during the past few years, there has been an exponential rise in the number of people watching
YouTube videos on Smart TVs as well.
Furthermore, compared to other platforms, YouTube is second only to Google and how its search engine is often used.
Finally, because Google now owns YouTube, YouTube ads are managed through a Google Ads account.
It is easier than ever to advertise on YouTube. Therefore, a low barrier to entry, combined with the potential to reach a tremendous target market, means that it is a no-brainer to advertise on YouTube.
The Options for YouTube Ads
Before starting to place bids for YouTube ad space, it is essential to note some of the options when it comes to YouTube advertisements.
Some of the options include:
Display Ads
These are advertisements that show up to the right of the feature video. These advertisements usually show up above the video suggestions list. These advertisements only show up on desktop platforms.
---
Overlay Ads
These are advertisements that show up at the bottom of YouTube videos. They usually show up a few seconds into the video and are semi-transparent. Again, these advertisements only show up on desktop platforms as well. These advertisements can either be text-based or image-based.
---
Skippable Ads
These are advertisements that play before or during the video. As the most common type of YouTube ad, they play for five seconds before giving the viewer the option to skip them. Therefore, with these advertisements, it is critical to hook the viewer as quickly as possible.
---
Non-Skippable Ads
These are advertisements that the viewer has to watch before playing the main video. These very and their length but typically last for between 15 and 20 seconds. They can be as long as thirty seconds; however, YouTube will do away with 30-second advertisements because they are unpopular.
There are other types of YouTube ads as well; however, these are the most popular.
The Ability To Target YouTube Ads
The real power of YouTube video ads comes in targeting them to a specific target market. When using YouTube ads, there are target tabs for various video campaigns.
Youtube targeting is similar to other digital marketing platforms where companies can take their ads and make sure they are focused on a particular demographic.
To keep the cost of YouTube ads low while also keeping conversion rates high, it is critical to take YouTube advertisements and target them to those interested in the advertisement's products and services.
Companies can figure out who they should target with their ads based on their viewing habits.
There are multiple options out there when it comes to targeting tabs. The more targeting tabs are selected, the narrower the focus is going to be.
Choosing two or three targeting options is usually enough for most target groups.
It is crucial to think of targeting tabs in terms of keywords. What would the target market most likely to search for when they use this platform?
This will help everyone figure out exactly where they should target their advertisements.
Overall, YouTube ads can be highly cost-effective as long as they are shown to the right market.
It is then easy to track the conversion rate of these advertisements and adjust them accordingly, increasing the return on their marketing campaigns?
You Might Also Like