This post contains affiliate links. As a partner with Amazon and various brands, I am compensated when qualifying purchases are made through my referral links.

Download The Free Extension

https://youtu.be/EzoLKuKaO8Q
Tubebuddy is a new online tool that gives you all the tools necessary to grow your Youtube channel. It provides information on how to optimize your videos, what content works well in which type of video, and it tracks stats for you so you can see how well your efforts are paying off. Tubebuddy also has an analytics dashboard where users can see their growth over time.
Never forget another step in your video optimization again. Tube buddy will guide you through each step from title to tags!
Enter a keyword or phrase and the Topic Planner will create a list of ideas based on existing Youtube searches and videos.
Create card templates that will show featured videos and teasers throughout the video as it plays.
End Screen Templates allow you to add a subscribe button, playlist, featured video, a video chosen for that specific users, or a link.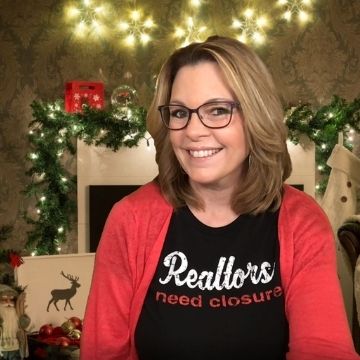 Lori Ballen
Digital Marketing Strategiest
Hi! I'm Lori Ballen. I discovered affiliate marketing by accident. As a blogger and Youtube creator, I formed relationships with the software I teach others how to use. One day, I looked up, and it was a 6-figure income. I'm passionate about showing this life-changing opportunity of affiliate marketing to other entrepreneurs.

Facebook-f


Twitter


Linkedin-in


Instagram


Youtube

Get More Views and Subscribers
Tubebuddy Tools

Add Emojis to your Youtube video Titles, Tags and Descriptions.
Check which elements on your video are performing well.
Find opportunities to increase click through rates in Click Magnet. Master the Youtube Algorithm.
Data geeks everywhere are celebrating over the Youtube Analytics onboard.
Save time by bulk processing your videos. Update Cards, End Screens, Descriptions.
With this software, you can apply best practices in Video SEO and help your videos rank on search.
Most frequent questions and answers about Tubebuddy
Tubebuddy works as a Chrome Extension. It integrates with Youtube to provide a suite of tools to improve your video optimization, video thumbnails, channel optimization, viewer engagement, and so much more. 
The most popular feature of Tubebuddy is the upload checklist. The Video optimization checklist helps improve Video SEO and click through rates with improved Titles, Descriptions, Tags, and Thumbnails.
What are the Alternatives to TubeBuddy
Some popular alternatives to Tubebuddy are:
How can tubebuddy help me grow my youtube channel
Check out the lead magnet portion of the Tubebuddy tool. Here, you can A/B test video thumbnails and various elements on your video. Tubebuddy helps to increase the possibility of ranking your video on seach by applying video SEO practices. The video upload checklist guides you through the best practices in optimizing a video. These are just a few of the top features. 
The Chrome extension for Tubebuddy is free. You can use many of the Tubebuddy features for free, but will want to upgrade for premium features.
If you have the desire to grow your Youtube Channel, and are creating videos regularly, then the Tubebuddy upgrade is worth it. There are several plans available to match your needs and budget. At one point, I stopped using Tubebuddy assuming I had it all handled on my own. While I no longer needed the best practices checklist for Youtube optimization, I wound up missing the keyword explorer and the many shortcuts and upgraded again.
choices
Increase your video marketing potential and build a solid audience of viewers with tools that light up your fan base, and strategy to grow your channel. VidIQ has reinvented the way brands engage with customers.
Vidooly

Vidooly helps online video publishers, advertisers, media companies, and agencies to succeed in digital video across all platforms through its best-in-class insights.
Tubics

Tubics saves time and makes YouTube SEO easier.