This post contains affiliate links. As a partner with Amazon and various brands, I am compensated when qualifying purchases are made through my referral links.
Many different websites hire content writers and then sell that content to businesses. That means the competition is fierce on all sides. With a customer rating of over four stars, Content Development Pros seems to be one of the best places to go.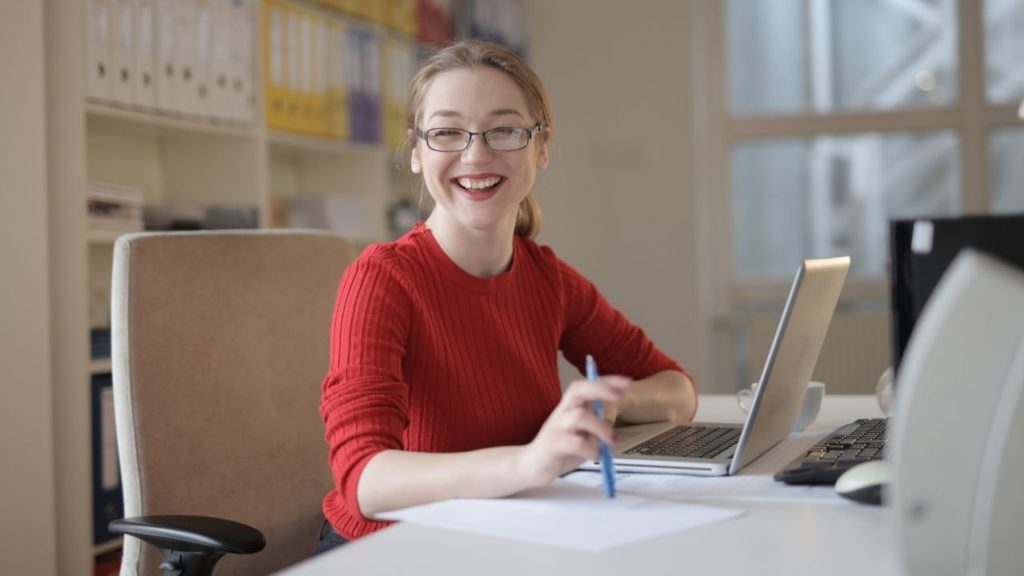 It's ranked forty-first among Content Marketing sites, but most customers report being happy with their finished product.
So, what are the pros and cons of this resource? How does the website work, and is it even worth your time? As it turns out, CDP might ideal for all sorts of different projects. Plus, it's incredibly affordable.
What is Content Development Pros (CDP)?
CDP is a professional writing service that provides a wide range of different materials to many various industries.
It's only one of many similar sites, but it's unique in several ways. Most notably, their extremely low prices and rapid turnarounds make them a key player in the online content generation game.
Here, you get the opportunity to work with a team of talented individuals regardless of your order size. They give you a dedicated project manager to help with content development and distribution too.
Plus, you get assistance with scheduling and have a chance to revise the work before it goes out for print or publishing.
The platform also lets you hire specialized writers depending on what you need to be done. They use intuitive technologies to maintain your custom voice and never break the rules of ethics.
Their staff can even adapt the writing and publishing processes to suit your unique marketing plan.
Their whole approach to content writing services means clients can enjoy boosted conversions on their site.
Moreover, it can equal domination on major search engines and increased profits or recognition overall. The company offers a satisfaction guarantee as well. That includes unlimited revisions and access to a massive crew of industry professionals.
Each piece is written by a human being, not an automated machine. So, it fits more organically into the scheme of things and becomes more optimized for SEO.
Everything that's done is "conversion-oriented," according to the main page. But for only $2.00USD for most product descriptions and a mere $12.95 per page for content, does it even matter?
The Pros and Cons of Content Development Pros
While there's no such thing as a perfect content writing service, it's still nice to find one that's quick and dependable.
That's because most of the other services out there are much more expensive than this one. But that's just the tip of the iceberg when it comes to the pros of CDP.
There are a few cons, but then again, those cons depend on how you look at it. For example, some people might not like the fact that their services are so inexpensive. It could be seen as a sign of cheapness and low quality, although their consumer reviews typically state otherwise.
Regardless, the writers, editors, designers, and web developers who work for Content Development Pros work hard to do a good job on every order.
Either way, it can't all be flawless and remain organic at the same time. This company uses customer feedback and industry trends to improve product quality without utilizing complex robotics continually.
Meanwhile, they've won numerous industry awards for their clean, content marketing prowess. They've been mentioned in Clutch and Design Rush, not to mention hailed by Upcity and Find Best SEO. You can start a live chat right on the website if you have questions.
And with online content ordering, it's easy as pie to get what you need and go.
The CDP website has a lot of useful information on it, but it's a little heavy for newcomers who don't know what to look for. So, let's break down the essential pros and cons so you can choose without wasting time:
The Pros
Extremely inexpensive services
Lightning-fast content turnarounds (+/- 2 days)
Wide range of services available
Content packages for large or small projects
Large network of industry professionals
Dedicated service provider for maximum support
Live Chat on the website
24/7 customer service available
Online product ordering for convenience
Transferred rights on all content
Unlimited revisions and no time restrictions
Well-researched, non-plagairised content
Satisfaction guaranteed 100%
The Cons
Stock photo quality can range a bit
Quotes for services may be time-consuming depending on the project
Some keywords may be difficult to write about
Additional marketing services may cost extra
Few discounts or coupon codes available
Remember, Content Development Pros lets you pick between blog writing, web copywriting, and/or product descriptions.
So, you can create a custom order and then work with experts to set up the most effective publishing schedule. Keep in mind, however, that the outcome of your project depends on several factors.
For more information on how the program works, contact the CDP customer service directly. You'll get answers to all of your questions plus a friendly follow-up the next day to be sure you're caught up.
So, here's the deal: use Content Development Pros if you want high-quality work at low-quality prices because that's what they do best.
Content Development Pros Alternatives
In the meantime, compare their services and prices with some of the competition. There's plenty to choose from, and many similar content marketing strategists use the same basic techniques.
Let's take the following three for an example because they're most like Content Development Pros:
#1. BuySellText
This company claims to be the last content writing service you'll ever need. They boast such promises because they offer American writers and custom content at fairly reasonable prices.
So far, their pros have penned over 432 million words across more than 76,000 customers.
That comes to over 540,000 orders total.
They write for any industry and about any subject under the sun. For example, their "adult content" package lets you tap into discreet verbiage for attracting niche markets.
They also do rewrites of existing copy, plus SEO writing, product reviews, and press releases. You can even look at some of their stuff online to make sure their experts are in line with your brand.
BEST FEATURE: You can download your finished product or have the company publish it on your behalf.
#2. Writer Access
Here, you get access to a small army of writers, which means your content options are virtually unlimited. There's no minimum or maximum order allowance, and you can have the whole shebang automated if you want to.
On top of that, clients receive exclusive rights to all ghost-written verbiage, and you can also sign up for the Upgraded Membership to get even more productivity tools.
Best of all, Writer Access makes it easy to pick out the perfect writer for your project. You see, their platform combines AI Style Matching technology with timely casting calls and on-site keyword activation to locate ideal writers for their clients.
So, you get to explore the WA talent pool with more than 300 different skillsets and categories to consider.
BEST FEATURE: There are multiple ways to pay for content – by the word or per-project basis.
Small army of content creators.Big resource in the cloud.
Explore # 1 fastest growing platform for businesses and agencies to connect with content creators.
#3. Fractl
This well-established content creation company made it to the Inc. 5000 List in 2019. They lead the way in content marketing and development, and their prices reflect that. Still, they're considered the best-in-class for organic writing, SEO, and on-site conversions. That's most likely because they hire degree-holding writers and carefully vetted professionals primarily.
Their content quality is top-notch, but it's their marketing strategy that makes them shine. So far, they've secured more than 150,000 press mentions for their clients.
The company is constantly conducting case studies to determine which techniques work best. Their clients benefit from that as they implement new knowledge into their approach to the content marketing industry.
BEST FEATURE: They have positive relationships with the most sought-after publishers.
Use this information to make a checklist and then determine the pros and cons of each choice.
Don't forget that Content Development Pros offers fast web design, illustrated e-books, videos, and infographics too. Plus, they're one of the least expensive options on the field.
The Final Verdict
Content Development Pros is a well-rounded resource for businesses that like to be fast and efficient with their content marketing strategies.
They're a no-frills type of company that keep things short, sweet, and to the point for maximum productivity and optimal organization.
On top of that, they're extremely affordable and help with web woes even though they don't have their claws in a bunch of publishers for rapid networking.
FAQ
Still have some questions? That's to be expected because Content Development Pros seems to do so much. But don't be afraid to seek answers when you're in the dark. Here are a few of the questions everyone else is asking too:
How do I hire a new writer on Content Development Pros? 
You can start by requesting a free proposal on the main page. From there, you'll receive information about CDP writers based on a 5-star ranking system. You can then customize your project with knowledge about each professional's pricing along with a sample of their writing. High-priority assignments that require lots of research go to the best writers automatically. 

You can start by requesting a free proposal on the main page. From there, you'll receive information about CDP writers based on a 5-star ranking system. You can then customize your project with knowledge about each professional's pricing along with a sample of their writing. High-priority assignments that require lots of research go to the best writers automatically. 
Is there a way to get updates on my order while it's being written by CDP? 
Content Development Pros
keeps clients informed every step of the way. Their content writing services include responsive content updating, editing assistance, and rewriting benefits to help streamline the process. Each of those services get billed separately to give you more control over the budget. Plus, you can contact a customer service agent at any time just by going to their website or calling their toll-free number.
How can I test the service before I commit to something? 
CDP recommends that you place a small trial order before you pay for something big. Although they're happy to correct any mistake they make, their staff wants to be sure you've found the right fit. This trial-and-error process also helps them pinpoint the perfect writer for your brand. So, look through some of their samples online to see what's possible.