This post contains affiliate links. As a partner with Amazon and various brands, I am compensated when qualifying purchases are made through my referral links.
Airtable helps businesses stay organized. Airtable claims that they can help anyone organize anything from anywhere.
The broad statement fits the versatile nature of this program.
Airtable, founded in 2012, is a cloud collaboration tool. It combines many of the features of an extensive database with the format of a spreadsheet.
The system allows users to figure out what is going on with their organization.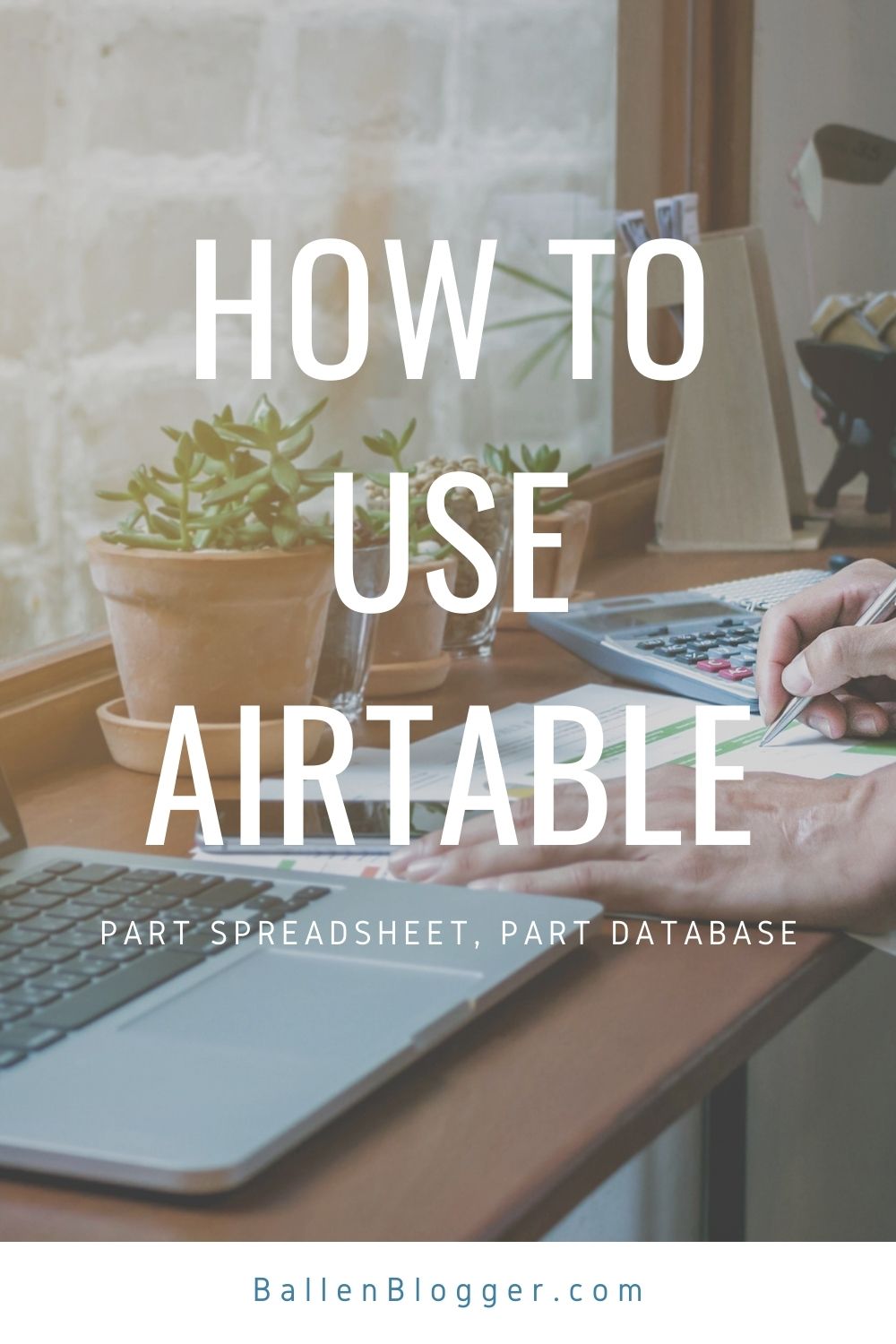 In today's work environment, many organizations are craving better organization.
Much of this has to do with the growing trend that many people enjoy working from home.
This lack of organization can make it hard for teams to stay on the same page.
When organizations do not create properly, this can derail the focus of a company seemingly overnight.
Without proper organization, businesses experience:
Poor communication
Sporadic thinking
Reduced motivation
Lower productivity
Reduced revenue
The good news is that there are programs available that can help businesses improve their organization.
One such example is Airtable. There are a few key points that everyone should note about this program.
---
Airtable Components
There are six separate components of Airtable. They include:
Bases
Fields
Tables
Records
Views
Workspaces
Users need to know about each of these individual sections to use Airtable to its maximum effectiveness.
How To Use Airtable
The six separate sections above will act as a guide regarding how to use Airtable.
Bases
A Base in Airtable contains all of the information you will need for a collection or project.
The workspace consists of several different, unrelated bases.
Each of the Bases should focus on a singular, key area. The base should also contain all of the information the organization has regarding that area.
Users should treat Bases as a spreadsheet. One of the unique features of these bases is that they aren't two-dimensional.
Therefore, Bases are more flexible than standard spreadsheets.
---
Tables
Think of tables as the building blocks for Bases. Each Base can have an unlimited number of Tables.
These Tables will function as worksheets within a spreadsheet.
Each Table should hold information regarding one item. For example, if there is a Base for social media marketing, it should have a Table for each social media platform.
---
Views
Views change the way the data in Tables is presented. For example, if a Table contains various production process statuses for different projects, there might be a view for a calendar and a Kanban form.
Change the view helps users visualize each individual task.
---
Fields
Fields function as columns in a spreadsheet. They communicate the same type of data spread throughout multiple rows of the spreadsheet.
Fields come in a variety of types. These might include checkboxes, dropdowns, file attachments, and more.
For example, if there is a Table that is filled with articles, the Fields will show important features contained in each article, helping users view and interpret data quickly.
---
Records
Records are a part of the Tables in Airtable. Records act as the rows in the spreadsheet.
Every Record presents a different iteration of the same type of data as defined by the rows in the spreadsheet. Fields and Records work together to help visualize the spreadsheet as a whole.
---
Workspaces
Finally, Workspaces contain Bases that are related. Each Base might focus on a unique area; however, numerous Bases can fall under the same category.
This is where workspaces are helpful.
---
Is Airtable Free?
Airtable is very clear with its pricing. There is a free option from Airtable. In addition to the free version, there is also:
A Plus Plan
A Pro Plan
An Enterprise Plan
The free plan is the most limited. Users get an unlimited number of bases, but they are limited to 1,200 records per Base and 2 GB of data.
This limitation can become a significant issue because if users store a lot of images, 2 GB will not get very far.
The free plan also limits snapshots and revision histories only up to two weeks into the past. These limits can be a significant issue for companies that want to look at the past and fix something that might have gone wrong a while ago.
Some of the advanced features that aren't included in the free plan include:
Blocks that act as plugins
Fancy color and styling options
Advanced calendar features
Personal views
Custom branding
Sharing features
It might be a good idea to try Airtable's free plan before moving to a paid version.
---
Organize Teams and Businesses with Airtable
These are a few of the most critical features of Airtable.
In an era when being organized is more important than ever, businesses must use tools such as Airtable to keep teams on track.
---