This post contains affiliate links. As a partner with Amazon and various brands, I am compensated when qualifying purchases are made through my referral links.
WordPress features a unique content management system consisting of posts and pages architecture.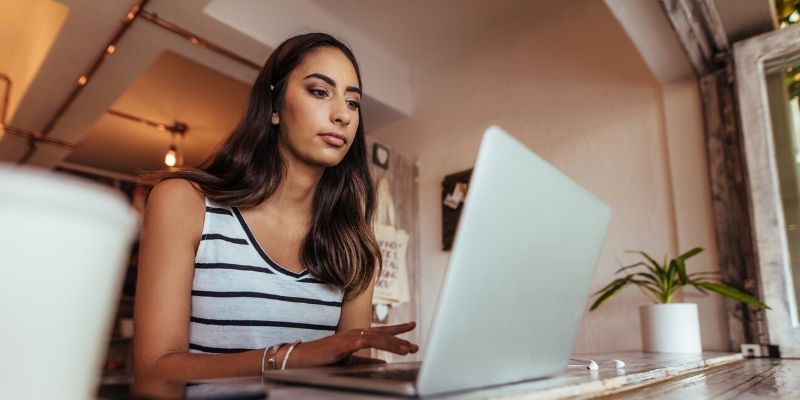 Whether you're publishing text, images, videos or even audio clips on your website, you'll have to use one of the platform's two supported content foundations.
While both are technically web pages, however, posts and pages aren't the same.
WordPress treats posts and pages differently, so you must learn their respective mechanics to determine when to use them.
What Is a Post?
A post is a type of web page in WordPress that's designed primarily for blog posts, news stories, and time-relevant updates.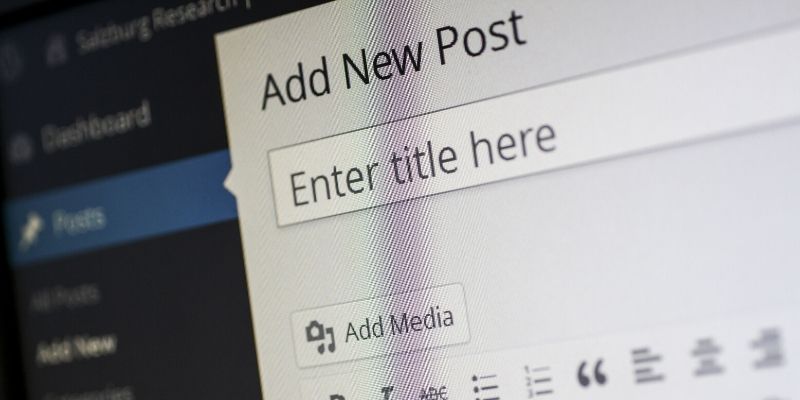 WordPress displays linked snippets — or entire copies, depending on the platform's settings — of posts in a reverse-chronological feed.
Some websites show this feed on their homepage, whereas others show it on a separate web page.
Regardless, visitors who access the feed can click a linked snippet to visit the post and view its content.
You can create a post by choosing "Add New" under the "Posts" menu in the admin dashboard. From here, you can use WordPress's Gutenberg editor to enter text or upload media.
Experian Repair

Experian

is another major player in the credit repair world, as one of the three credit bureaus people use to get their credit report and credit score from.
---
What Is a Page?
On the other hand, a page is a type of web page in WordPress that's designed primarily for evergreen and static content.
Unlike with posts, WordPress doesn't display pages in a reverse-chronological feed; it only displays pages on the original URLs where they are published.
Therefore, posts are better for time-relevant content, whereas pages are better for evergreen and static content.
To create a new page, choose "Add New" under the "Pages" menu in the admin dashboard. Pages use the same Gutenberg editor as posts, so you'll have a familiar interface to create content.
---
Timestamps
Posts typically show a timestamp, whereas pages do not.
After creating a new post, you'll see the date and time you published at the top or bottom.
Known as a timestamp, it helps visitors determine whether a post is still relevant.
A post about retail shopping trends with a three-year-old timestamp, for example, is probably less relevant than a similar post with a one-month-old timestamp.
WordPress also uses timestamps to sort post snippets in feeds.
It displays snippets of the most recently published posts at the top of the feed. Pages don't have a timestamp, nor are they included in feeds.
---
Categories
You can assign posts to one or more categories.
To the right of the Gutenberg editor, you'll see a box containing all of your website's existing categories and an option to add a new category.
Pages, conversely, don't support categories. They still use the Gutenberg editor, but the category box is omitted from the interface.
Categories help visitors find related posts with similar content.
Depending on your website's theme, categories are displayed as clickable links at the top or bottom of the posts to which they are assigned.
Visitors can click a category link to view a special feed containing only the posts assigned to that category.
---
Tags
Along with categories, posts support the use of tags. You can add one or more tags to a post directly below the category box. Only posts support tags, so you won't see this option when creating pages.
Tags are similar to categories, with WordPress using them both for taxonomy purposes. They both help visitors find related posts by organizing posts in special feeds.
When you add tags to a post, WordPress will display them as clickable links at the top or bottom of the post.
With that said, tags are generally longer and more specific than categories.
---
Author Feeds
Another difference between pages and posts is that author feeds only include the latter.
WordPress creates an author feed for all registered users who've published at least one post. It contains all of the author's posts sorted in reverse-chronological order.
An author feed is an archive of a registered user's posts. Like category and tag feeds, they typically contain linked snippets of posts.
You'll have to create pages while logged in to WordPress as a registered as well, but WordPress won't add them to an author feed.
---
Hierarchy
While they don't support categories or tags, pages do support hierarchy. In other words, you can create multiple levels of pages on your website.
Page hierarchy uses child pages and parent pages.
A parent page is a top-level page under which you can add one or more lower-level child pages.
A website for a local pet grooming business, for instance, may have a parent page for services with child pages for nail clippings, ear cleanings, bathing, and a flea treatment.
Rather than cluttering its navigation menu with links to all these pages, the website can show the parent page with drop-down options for all related child pages.
Only pages support hierarchy. WordPress won't allow you to create child posts or parent posts.
Get the best WordPress hosting for your site.
WP Engine is a WordPress platform backed by a team of experts who are available 24/7 to make things easy for you.
---
Duplicate Content
Posts are more prone to duplicate content issues than pages because of the multiple feeds in which WordPress places them.
When you create a new post, WordPress may place it in your website's main feed, an author feed, category feeds, and tag feeds.
Most feeds only show a snippet of posts, but that's still much duplicate content.
Duplicate content is a common problem with WordPress posts; in fact, web developers have released plugins to prevent it.
SEOPress is a well-known plugin that offers a suite of search engine optimization (SEO) options, including canonicalization.
It tells search engines to index your website's posts rather than its feeds. Since they generally don't appear in feeds, pages don't suffer from duplicate content.
All websites built with WordPress use posts and pages as the foundation for their content.
WordPress has used this content architecture since 2005 when it introduced pages. You can add new content to your website using either of the platform's two supported foundations.
Pages, though, are designed for evergreen and static content, whereas posts work best for time-related content.