This post contains affiliate links. As a partner with Amazon and various brands, I am compensated when qualifying purchases are made through my referral links.
Trying to find a WordPress form builder that works well "right-out-of-the-box" is a little harder than most expect.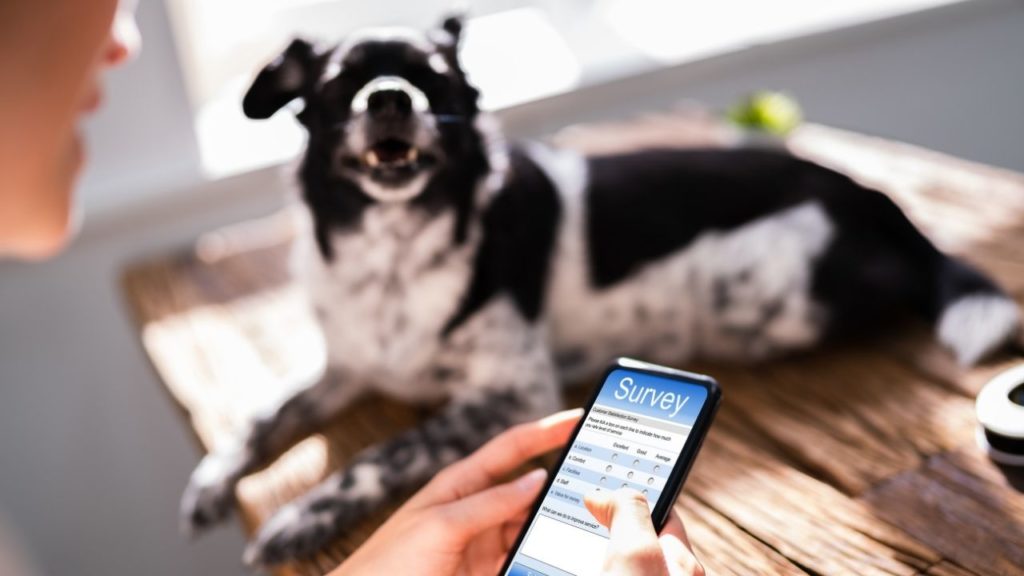 On the one hand, many popular form builders are engineered with WordPress in mind that are easy to use and aren't that flexible.
Sure, you'll come across a couple of drag and drop options. But even those are limited in their feature set, not well-designed, and aren't super customizable.
On the other hand, though, you have a couple of excellent options – like WPForms and Gravity Forms, for example – that stand head and shoulders above the rest of the pack.
But how do you decide between them?
Well, that's why we put together this WordPress form builder detailed guide.
Quick WPForms Overview
WPForms has been described as the best contact form plug-in on WordPress today, a game-changer that provides you with all the tools and technology you need to build great forms without having to write a bit of code.
People particularly love WPForms because of its drag and drop design nature, and it's friendly usability created with newbies in mind.
But don't let its simplified user interface for you for second.
WPForms is still one of the most feature-rich form builders for WordPress available, with multiple templates, plug-ins, hooks, and shortcodes that you can use to build out incredibly complex forms in record time.
Quick Gravity Forms Overview
Gravity Forms ranks right up there with WPForms as one of the two best form builders out there, with many people liking this platform's flexibility more than anything else.
As feature-rich as they come, you'll have the opportunity to build highly responsive forms that can hook into pretty much every aspect of your WordPress site – including spam filters, payment gateways, online reservation and calendar tools, etc. – without a lot of effort.
The plug-in has a very premium feel and a well-tuned user interface, even if it isn't quite as easy to use as the WPForms drag and drop tools are.
All the same, these two form builders are the "king of the ring" when it comes to WordPress today.
Feature Comparison
Now that we have covered these tools' basics, it's time to dig a little bit deeper into their feature comparisons to see how they stack up against one another.
WPForms is very feature-rich, but you have to remember that this tool was built initially as a 100% contact form only plug-in.
Over the years, though, WPForms has added some cool functionality.
People seem to love their pull and survey forms, with multiple customization options available, including how these polls are rendered with the collected data.
User registration forms are also really easy to build with WPForms.
This is a huge deal for those that want to "wall off" some of their content in a membership site but don't necessarily need a full-blown membership plug-in body their WordPress installation down.
WPForms also provides features for user generated content submissions, forms that tie into every major payment gateway (including both PayPal and Stripe), and a whole bunch of other options as well.
All in all, it's pretty rock solid.
Gravity Forms, however, has all of those features and then some!
You'll get the ability to customize 30+ unique form fields, starting from scratch or using any of the prebuilt templates that Gravity Forms includes – and with new ones regularly added to the template library.
This gives you a level of freedom you will not find with many other form plug-ins, including WPForms.
Gravity Forms also includes the ability to use conditional logic on all of the forms that you create.
You'll not only be able to create a better user experience for your visitors with these tools, but you'll also be able to generate a much more tailored form workflow as well.
This boosts conversion rates and user happiness across the board.
The onboard spam filter included hooks into all major spam filtration services, blocking faulty or malicious forms from being submitted and spoiling your data.
You'll also be able to allow file uploads, complex calculations, and tight integration with other applications (including "off server" sites with the Gravity Forms API).
ADVANTAGE – Gravity Forms
Usability Comparison
WPForms is often described as the easiest to use form builder on the WordPress platform, and we are inclined to agree.
The whole thing revolves around a drag and drop editor (built inside of WordPress), allowing anyone – and we mean ANYONE – the opportunity to build custom, smartly designed, and beautiful forms without having to write any code at all.
Not only are you going to be able to create custom forms from scratch with a blank canvas with these drag and drop tools, but you also be able to create or edit template forms as well.
Every form of field option, every hook, and every plug-in that WPForms works with can be inserted using these drag and drop tools.
Combine that with a whole bunch of extra add-ons built by the WPForms team (some of them available free of charge, others available at a premium), and your design and usability options are almost unlimited.
Gravity Forms is a decent drag and drop form builder as well, though it's nowhere near as easy to use as the WPForms tool is.
There's a real steep learning curve here for sure, and while the functionality available is fantastic, you almost feel like you are fighting the form builder more often than not.
The general workflow behind Gravity Forms is a little complex and convoluted, too.
Worse, there's no way to "preview" the forms that you are working on as you are working on them.
That's something that WPForms gets right in a big way, and it's something that stretches out the form creation process with Gravity Forms quite a bit.
Add in the fact that you have to manually add form fields every time you edit or adjust to these form templates that you create (or any of the templates you use from Gravity Forms themselves).
The experience isn't quite as polished or as enjoyable.
ADVANTAGE – WPForms
Pricing Comparison
Both of these WordPress form builders are premium add-ons that you are going to have to pony up a little bit of cash to take advantage of, though both of them do provide live demos you can try yourself as well as free trials to sort of "test pilot" the tools before you jump on board.
WPForms offers multiple different plans at different prices, with options designed for solo entrepreneurs that need some pretty basic form building solutions all the way up to agency-level operations that require the "whole enchilada."
Pricing for WPForms begins at $49 a year at the entry-level, with the Basic plan providing (almost) everything you need to make fantastic forms – unlimited forms – on a simple website.
Pricing jumps up $50 to the next level, coming in at $99 for those who want access to most popular API hooks and integrations.
You'll get everything from the basic level with email marketing support, campaign monitor solutions, and a couple of other nice extras.
From there, pricing jumps hundred dollars to $199 per year at the Pro level.
You get everything from the first two levels and payment gateway integrations, the ability to run surveys and polls, and the chance to collect geolocation data from your users.
The last level, the Agency level, will set you back $349 a year and can be used on unlimited sites, includes 100% premium support, and live client management as well as everything else you get from every other plan.
On the other hand, Gravity Forms streamlines things a little bit – offering just three different yearly licenses at three different price points.
The Basic level gives you the ability to create unlimited forms and get feedback from unlimited entries on a single website. You get all that for $59 a year.
Jump up to Pro, and you'll pay $159 with the ability to do everything from the Basic level across three sites instead of one.
Finally, for $259 per year, you get access to all of the Gravity Forms features available on an unlimited amount of websites.
At first blush, it looks like Gravity forms would be the way to go (especially since it's a little bit more affordable) – but WPForms provides a lot more valuable for the money.
Unless you are on a tight budget, WPForms is the way to go.
ADVANTAGE – WPForms
Popularity Comparison
It's tough to gauge the overall popularity of both of these form builders versus one another, just because they are so universally beloved by WordPress users all over the world.
WPForms has a dedicated and passionate following that loves the usability of the drag-and-drop interface.
Gravity Forms also has a dedicated and passionate following, though, with people worldwide appreciating the amount of customization that this feature-rich add-on brings to the table.
WPForms probably has fewer users (only because it is slightly more expensive). Still, Gravity Forms can be confusing and a little bit difficult to use if you aren't 100% familiar with the WordPress backend experience.
All in all, the popularity of these two options are neck and neck.
You'll have some people that are wild about WPForms and others that are just as crazy over Gravity Forms, and even more than that, you'll have plenty of people out there that have tried both of them that love them equally, too!
We are going to have to give them a tie in the popularity department.
ADVANTAGE – Tie
Final Verdict
When you get right down to it, it's hard to go wrong with either of these two WordPress form building solutions.
Both of them are super feature-rich, to the point where they make every other WordPress form builder out there feel incomplete and almost unusable.
Both of them are well-designed and very polished. They don't at all feel like "entry-level" WordPress plug-ins, even just a little bit.
These are premium tools that carry a premium price tag, and as soon as you load them into your WordPress administrative backend, they feel like they belong.
Of course, the primary separators between these two options is the sheer volume of features you get (tilt to Gravity Forms) and the simplicity of use (tilt to WPForms).
Only you will be able to decide which of them makes the most sense for you moving forward.
Do you need the most feature-rich form builder on the planet, even if it means having to navigate a user interface that at times is almost impossible to use – and certainly more than a little bit "clunky" and buggy at times?
Or are you only ever going to be creating relatively simple and straightforward forms that work "right-out-of-the-box" with a drag and drop interface that everyone can master in just a few minutes?
Gravity Forms is probably the way to go if you need those extra features and are willing to deal with some frustration and headache.
If, on the other hand, you want something that you can use right away – while getting fantastic results, no less – then you have to take a closer look at all that WPForms has to offer.
All in all, the prices are in the same ballpark (generally) in the value you'll get from either of these two is head and shoulders above anything else in the form building world.
You might want to pop over to both of these plug-in websites and have a look at their live demo tools before you make your decision.
It'll give you a better feel for how these tools operate, what they offer, and how they might better fit into your overall workflow.
No matter what, one of these two should be the form builder you pick for your site moving forward!