This post contains affiliate links. As a partner with Amazon and various brands, I am compensated when qualifying purchases are made through my referral links.
Today we're going to talk about WordPress malware removal and discuss the top 3, most-recommended plugins that can solve your problem.
Has your WordPress site been hacked or infected? Although the situation is scary and can put you up in a panic, there is still a way you can disinfect your website!
However, fixing a hacked site manually is a tedious job, and in the time it takes for you to do it, a lot more can go wrong.
But of course, there is a better solution. A plugin! Thankfully, it seems there's always a plugin for every problem.
Installing a malware removal plugin can get your site cleaned with as little as the press of a button.
Getting to know your site is infected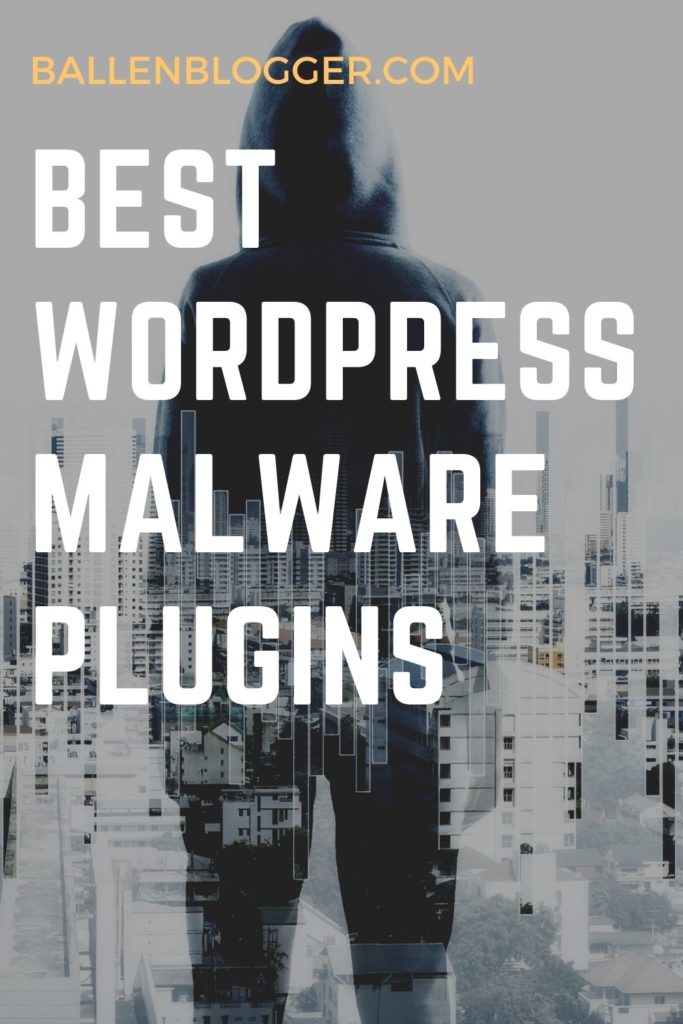 There must be a way to tell when your site has been infected with malware or hacked. There is. However, the symptoms you might see depending on the type of attack.
Sometimes the look of your site changes.
You may find yourself staring at fishy webpages that you never created or be welcomed by a greetings page from your hacker.
Is your browser displaying a security warning when you access your website? A big hint something is wrong.
If you are receiving alerts and warnings from your web hosting provider about something amiss, then that's a clear sign too.
Web hosting companies usually suspend hosting accounts as soon as they find something malicious on the server. This is only a security measure to protect the network and other users.
They will also send you an email telling you what infected files were found.
Google will also blacklist your site to protect users from it. In that case you will also see a sharp decrease in your site's traffic.
You can hope to see unusual content, pages, and users on your site (which you never added).
Right away you know your site needs a cleanup before things get worse.
Subscribe
When can you use a plugin for malware removal?
As long as you have access to your site's dashboard/admin area, you can handle issues before they escalate.
You simply have to go to the plugins tab and install a malware removal plugin. But, there are many plugins to choose from.
You don't want to be stuck with something inconvenient or inefficient.
Here are the best 3 WordPress malware removal plugins that will get the job done efficiently.
MalCare
The only plugin with "Instant" WordPress malware removal! The auto-clean feature on this plugin makes it the fastest malware removal plugin and our most favorite of all.
This is also the one we recommend because it is both accurate and fast (having to wait in such a situation can be extremely nerve-wracking, not to mention you run the risk of more fishy content going out on your site, getting blacklisted, and your hosting account being suspended).
MalCare is ranked as the top malware removal plugin by most reviewing sites.
BlogVault also calls it "the fastest malware removal plugin," which can disinfect your site "before Google blacklists it or your WordPress hosting takes it down".
Security Boulevard also ranks it number one because of its automatic instant cleanup feature and its complete accuracy.
The pros of using MalCare
Unlimited free scans. Although you need to access the premium plan to use the auto-clean feature, scanning your website for malware is free. So, if you have MalCare installed, you don't have to pay anything for it unless your site is actually hacked.
Auto-clean option. The auto-clean option makes MalCare the most easy-to-use malware removal plugin and one which lets you do a one-click repair without having to contact support and wait for them to do it (as it is with other malware removal plugins that rely on a ticketing system and make you wait for a developer to repair your site).
Instant removal. The breakneck speed with which MalCare does its job is incredible. No more agonizing hours and days long waits.
Best-in-class accuracy. MalCare can detect even the hardest to find, complex, and newest malware with a precision that tops other security plugins.
Backup feature. Having backups of your site is a lifesaver if your site is hacked. MalCare has a certain backup feature that regularly creates backups for your site and keeps changes as old as a year.
MalCare's premium plan is $8.25 a month or $99 per year, which is quite affordable.
Wordfence
The second-best malware removal plugin is Wordfence. Although it isn't as good as MalCare, it certainly is more popular by far, with over 3 million installs.
Wordfence is older than MalCare and trusted by developers to be a great security plugin. However, with Wordfence, you must wait for a developer from the technical team to clean your website manually.
Wordfence will complete malware removal, clean any malicious content from posts, pages, and even the comments on your website.
It also generates an in-depth investigation report and lets you know your site's vulnerabilities, i.e., how hackers could gain access to it.
But on the downside, Wordfence's scanner isn't that accurate and will sometimes miss some malicious content.
The cleanup process is also more time consuming, and you are charged separately for a cleanup!
Their premium plan also starts at $99 per year.
Sucuri
Third, on our list and in our recommendation order, is Sucuri. Sucuri is the most versatile in terms of platforms because it works not just on WordPress but also on platforms like Joomla, Magento, Drupal, etc.
In the free version, you can scan your website entirely for malware.
You can also do a file integrity check that will compare all core WordPress files against WordPress.org's original ones provided by WordPress.org.
Any inconsistent or suspicious files will be reported for you to check.
With the paid version, you can get the website firewall and post-hack cleanup services. Another cool feature is that Sucuri also monitors your blacklisted status.
If Google has blacklisted your site, Sucuri will automatically submit a request for clearance.
However, the downside is that the malware detection algorithm's accuracy is at most as good as Wordfence's.
Response time and cleanup time is also longer than Wordfence's. You have to contact and wait for security personnel to perform the cleanup.
Compared to MalCare and Wordfence, Sucuri is much more expensive, with its premium plan starting at $199.99 per year.
FAQs
How do I scan my website for malware?
If you suspect your website is infected but are not sure, then use an online URL scanner to check. VirusTotal is a free service that will scan your site for malware.
You can also visit the SiteCheck website by
Sucuri
. Enter the URL of your website and scan it. If there is a threat,
Sucuri
will report it in its warning messages.
How can I protect my WordPress site from malware?
There are many steps you can take for protection including: keeping WordPress updated, using strong passwords, using a good hosting provider like
Bluehost
, installing a WordPress backup plugin, and installing a security plugin like
Sucuri
(recommended by wpbeginner).
You can see a complete guide for WordPress security 
here
.
How do WordPress sites get hacked?
Firstly, there are plenty of nasty bots crawling over the internet and most attacks on any site are just random attacks – they have nothing against you personally. Your site gets hacked because of some vulnerability in it that the hacker exploits. According to WP Template, 41% of sites get hacked because of vulnerabilities in their hosting platform, 29% by a vulnerable theme, and 22% by a vulnerable plugin!