This post contains affiliate links. As a partner with Amazon and various brands, I am compensated when qualifying purchases are made through my referral links.
In this article, we're going to explore some of the best WordPress page builders that you can find in 2021.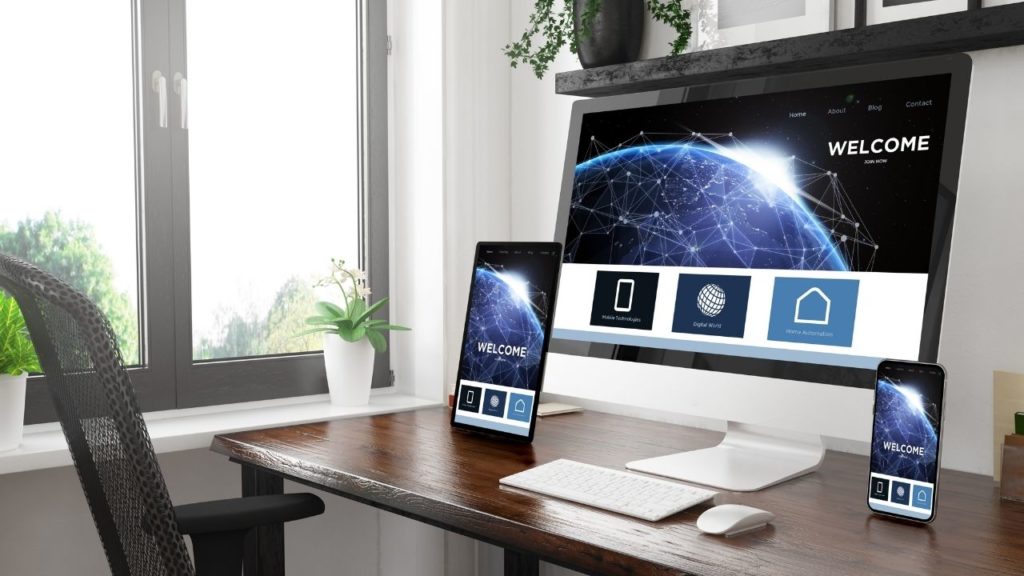 More and more people continue to build websites, and plenty of them are still using WordPress to do so.
WordPress continues to grow so fast that recent statistics by Kinsta say more than 500 new WordPress sites are built every day.
That astronomical growth comes as no surprise, considering how WordPress is a popular option for users from personal bloggers to global e-commerce giants.
Still, all of the functionality and customizability of WordPress can make building a website quite overwhelming.
That's why many users benefit from using WordPress page builders that simplify the process to the point that any user, from first-timers to experts, can build a beautiful site quickly and easily.
Whether you're building a blog to share your thoughts with the world or starting an online business, these page builders will take a lot of the hassle out of the process of building your site.
Here are the WordPress page builders we're going to explore in this article:
Oxygen
Gutenberg
Let's begin with one of the more commonly-used page builders on WordPress: Gutenberg.
Gutenberg is what's known as a 'block editor'. That's because it allows you to build your WordPress page as individual blocks that each serve a unique purpose.
So, for example, you'd use a text block if you want to put in text in a particular section of your site. You can customize your site with blocks for video, audio, quotes, and so on.
That kind of approach to site building makes things much more straightforward and more comfortable managing, regardless of your experience level.
Now, let's take a look at the pros that make people love Gutenberg and the cons that might make you prefer another page builder instead.
Gutenberg Pros
Gutenberg is famous for a few excellent reasons. The first pro is that overall, Gutenberg gives you a pleasant page building and editing experience.
As mentioned earlier, building a site is super easy with Gutenberg because you'll be doing it one block at a time.
As a result, you won't waste too much time learning how to use the builder.
Your learning curve won't be very steep, and you can have an excellent site up and running in no time.
Still, it's not just about building sites but also about editing them.
Gutenberg also excels in this area. So, if you've made a mistake, or if you want to make changes to your page, all you have to do is move, remove, or edit the blocks accordingly.
Gutenberg Cons
As great as a page builder Gutenberg is, it does face its fair share of problems. The most important one among them is that it has several issues when used in combination with other WordPress themes and plugins.
That might not sound like a big deal at first glance, but it can be if you're planning on making full use of WordPress's functionality. Specific themes that fit your style needs might not work well with Gutenberg.
Neither will some plugins you might want to use for enhancing your user experience.
Of course, bugs like these aren't permanent. As they continue to improve the page builder, there's no doubt that this may not be a problem someday.
Suppose you decide to use Gutenberg anyway. You'll want to double-check your site and all of its functions before letting your site go live to be sure everything is as it should be.
Pin For Later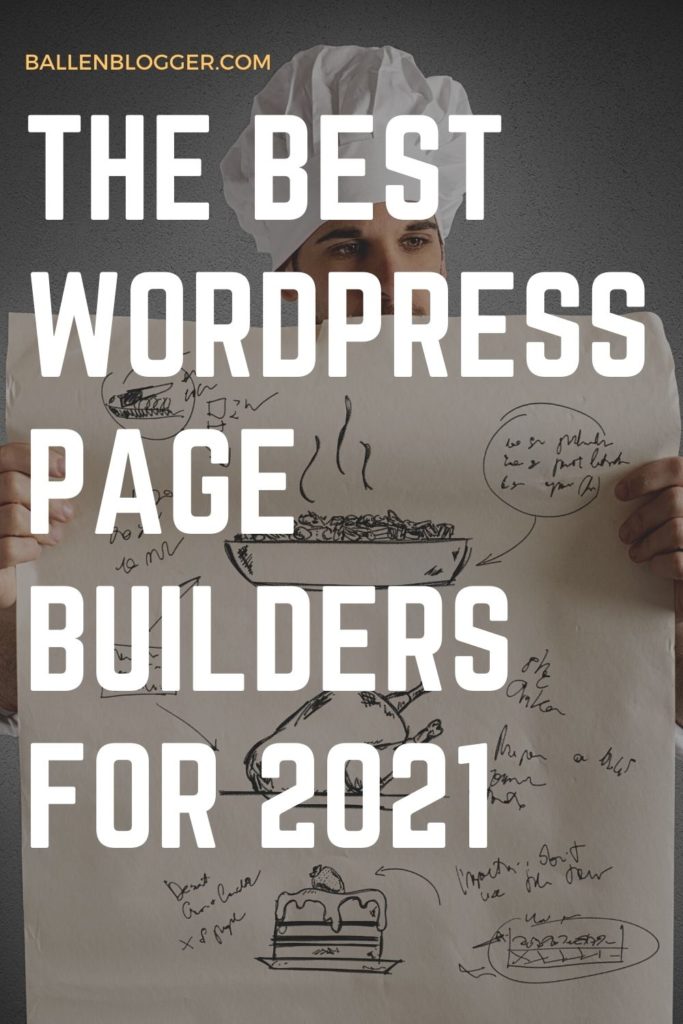 Elementor
Elementor is another crowd favorite among WordPress users. Just like Gutenberg, this page builder ticks plenty of the right boxes and is considered by its fans to be the most powerful WordPress page builder there is.
As you might expect, Elementor is very easy to use, which is precisely the whole point of a page builder. But what's surprising is that even the free version of this page builder packs a seemingly-endless list of features for your site.
That includes a library with plenty of templates and premade blocks to choose from if you don't want to make them from scratch.
Given how intuitive this page builder feels, you probably won't experience any learning curve at all. Something about using this feels natural, even for regular people seeking to build a simple blog.
Elementor Pros
One of the most significant pros that Elementor offers is that it's a front-end page editor. That means while you edit your site block by block, you'll see your site from the perspective of your visitors.
Unlike other page builders, you won't have to keep jumping between an edit view and a preview to see if you're building the site the way you want it to look to everyone else.
Another reason to love Elementor is that it comes with so many options to make your site more responsive for mobile users.
It doesn't matter if you're building a blog or an e-commerce store. Mobile responsiveness is vital if you want or expect a significant amount of your traffic to come from users on smartphones or tablets.
Elementor Cons
Elementor also has a few cons that might affect some users, but not others. Firstly, you might want to lower your expectations about the page builder's library for templates and blocks.
Sure, the library might be good enough as a starting point just to get your site going. But if you're looking for specific templates to fit your vision perfectly, you might have to build it yourself or look elsewhere.
Besides that, Elementor also has compatibility issues with 3rd-party addons. As you might have noticed, Elementor isn't the only page builder that faces this issue.
Indeed, not all addons are affected, but it can be frustrating if you find out too late that an addon you really want to use can't work with Elementor.
Oxygen
So far, we've looked at crowd favorites like Gutenberg and Elementor. Now don't get us wrong; those are excellent choices, especially for beginners who are still new to WordPress.
However, many WordPress users would prefer something much more powerful and sophisticated, like developers and coders.
These kinds of users are looking for a page builder that isn't tailored to new users. They want something they can tweak as much as possible to build their perfect site.
Oxygen is a WordPress page builder that can fulfill that need. This is a page builder that allows developers to code their customizations into their websites.
Overall, this is a powerful page builder that's not for amateurs.
Oxygen Pros
So, why might you want to go with Oxygen as your page builder of choice? Above all, Oxygen gives you a high degree of flexibility that you won't find with many page builders. Remember: this is not a solution that wasn't made with newbies in mind. In the right hands, it can be a potent tool.
So, who does have the right hands to tame a stallion like Oxygen? WordPress developers with coding knowledge and experience, that's who.
Let's suppose code cleanliness is at the top of your list of priorities, and you'd love nothing more than to exploit features like advanced CSS customizations.
In that case, then you're the kind of user that Oxygen will serve very well.
Oxygen Cons
Some of the drawbacks of Oxygen are probably apparent to you by now. Oxygen is not the kind of tool you want to use if you're new to building WordPress pages.
For a newbie, the learning curve that comes with using Oxygen is just way too steep. If that sounds like you, then you'd be much better off avoiding Oxygen and going with something like Gutenberg or Elementor.
Even if you do have the coding and web development knowledge, Oxygen is also not suited for building very simple sites.
To put it simply, using Oxygen to build a simple blog is just overkill.
Beaver Builder
Here's another user-friendly WordPress page builder that's good for novices and professionals alike. It's intuitive to use, beginner-friendly, and they've even got a cute little beaver as part of its logo. We're talking about Beaver Builder!
For starters, Beaver Builder is well-received by WordPress newbies because of its seamless interface. Even at first glance, this page builder feels very welcoming and won't overwhelm you at all.
Suppose you're getting ready to build your first WordPress site. Beaver Builder can serve as a pretty good 'starter kit' for you to use.
That's because it comes with many well-designed templates in its library and several support options that you can rely on if you ever get stuck on something.
Beaver Builder Pros
Beaver Builder is ideal for new users, thanks to how easy it is to use. As mentioned before, the user interface is not overwhelming, and there are plenty of excellent templates to choose from. But that's not the best part about it.
You'll appreciate Beaver Builder if you plan on building several sites or pages back to back. Keeping all of those pages uniform is super easy, thanks to how you can save templates, sections, modules, and rows to reuse on other sites.
You won't have to tweak every single page manually to make them all look alike. Once you've built a layout, you like, replicating it is easy.
Beaver Builder Cons
Beaver Builder is handy as a 'starter kit' to help you build your site, complete with the templates and features you'll need to get started.
However, Beaver Builder doesn't have many features that give it a competitive edge against all of the other page builders out there.
Among all the WordPress page builders on this list, Beaver Builder is the jack of all trades, but, sadly, it's not a master of any of them in particular.
Thrive Architect
Last but not least, we have Thrive Architect. All around, this is a handy page builder for most uses. But if your goal is to convert your visitors (i.e., to get them to subscribe or buy something), then Thrive Architect is the one you should go with.
Like every other page builder on this list, Thrive Architect has a very welcoming user interface that users will have no problems navigating.
But here's where it gets interesting. For one thing, whoever built the CSS and HTML editors for Thrive Architect did a fantastic job. So, if you know how to manipulate those features, there's plenty of customization you can do with your website's layout.
At the same time, you can still enjoy the impressive templates that come with Thrive Architect as well.
Thrive Architect Pros
Of all the features that Thrive Architect has to offer, the one thing that stands out is the HTML and CSS editors. They're robust and reliable, and in the hands of a knowledgeable user, it's a potent tool.
This page builder is also suitable for fast workers. With the hotkeys feature, you can take plenty of actions without having to move your hands away from your keyboard to grab your mouse.
That might not sound like much to many users, but that simple fact can save a power user plenty of time in the long run.
Thrive Architect Cons
So, what are the drawbacks? Well, you may experience a few bugs along the way when building your site with it. Again, don't get us wrong. It is still an impressive WordPress page builder. Still, it's not yet perfect and needs some work.
Besides that, Thrive Architect is somewhat less versatile than the other builders on this list.
Overall, you'll appreciate this builder if you're aiming to convert your visitors. Still, suppose your site's goal is something else like serving as your company website or personal. In that case, you might want to consider one of the other options on this list.
Frequently Asked Questions (FAQs) About WordPress Page Builders
If you're shopping around for the perfect WordPress page builder for your upcoming website, the chances are that you'll have some questions on your mind. Here are some of the most frequently asked questions and the answers that you might find helpful.
What Is A WordPress Page Builder?
A page builder is a plugin or theme that simplifies the process of building your WordPress site. Whether you're a first-timer or a professional developer, page builders take a lot of the fuss out of developing your WordPress site.

By making use of a page builder, you'll free up plenty of time and resources to focus on other aspects of your website.
What Are The Benefits Of Using A Page Builder For WordPress?
For most people, the primary benefit of using a page builder is to prepare their WordPress site quicker and easier. Still, WordPress page builders also offer other benefits like template and plugin libraries and premade layouts.

Firstly, page builders offer libraries with templates and plugins to kickstart the page design process. Thanks to that, users can start with beautifully created designs without putting them together from scratch.

Still, pre-designed and pre-styled sites aren't the only thing users get with page builders. Users can also choose from a wide array of ready-made layouts and modules to speed up the page building process even more.

Despite all the templates and pre-built layouts, page builders also help users customize their sites as much as they want to make their website unique.
Do I Need To Learn How To Code To Use A Page Builder?
No, you don't need any coding knowledge to use a WordPress page builder. Remember: page builders aim to simplify the website building process, so even first-timers can put together an impressive page for their blog or website.

Suppose you do have coding knowledge and experience. You can use that knowledge with your page builder to further enhance the website you're building.
Can I Build A WordPress Site Without Using A Page Builder?
Yes, you can still build a WordPress site without using a page builder.
Suppose you're building a simple blog with minimal features. Using default WordPress features is more than enough to get the job done.

However, suppose you're building something more complex like an e-commerce store, and you plan on doing lots of Search Engine Optimization (SEO). In that case, you may find using a page builder far more convenient and practical.
Building a site from scratch may involve a steeper learning curve and require more time and effort, but it's entirely possible.
Are WordPress Page Builders Free?
Yes, many WordPress page builders are free of charge. However, your chosen page builder may require payment or a subscription plan to unlock more advanced features.

Typically, the advanced features that come at a cost include better templates, library systems, specific site layouts, and much more.

Quite often also, paying for these advanced features gives you some form of prioritized customer service or support. So, if you're ever facing any problems with the site builder and need some help, you should be able to get it much quicker than other non-paying users.