Lori Ballen is a member of the Amazon Associates Program and earns money from qualifying purchases. Posts contain affiliate links that benefit Lori as well.
Blossom Themes builds SEO friendly, rich, and easy to use WordPress themes that are naturally feminine in design.
You'll find free themes, premium themes, and an annual theme club providing you access to them all. Enjoy this guide where you can find the right Theme for Your WordPress Website.
Blossom offers an annual theme club in addition to a Lifetime product that grants you access to all current and future themes, forever!
If you need to get your WordPress Website Platform first, visit WP Engine or Flywheel. You can add your Blossom theme by uploading the .zip file to the themes folder.
You might also want to look at WooCommerce, an e-commerce solution which will help you sell products on your website.
In addition with Blossom Themes, you have several theme options including having it all set up for you if you like.
If you would like to see a DIY Set-Up video of any of these themes, let me know by commenting on the blog post or send me an email.
Vandana (Coaches)
A feminine WordPress theme, Vandana is ideal for speakers, coaches, therapists, mentors, and entrepreneurs. This WordPress design is sought out by influencers, lifestyle bloggers, digital marketing agencies, and more.
There are sections that are predefined offering a page for services, portfolio, about page, how you work, testimonials, and more. Any page can be edited or deleted. Feel free to add any pages that suit your brand.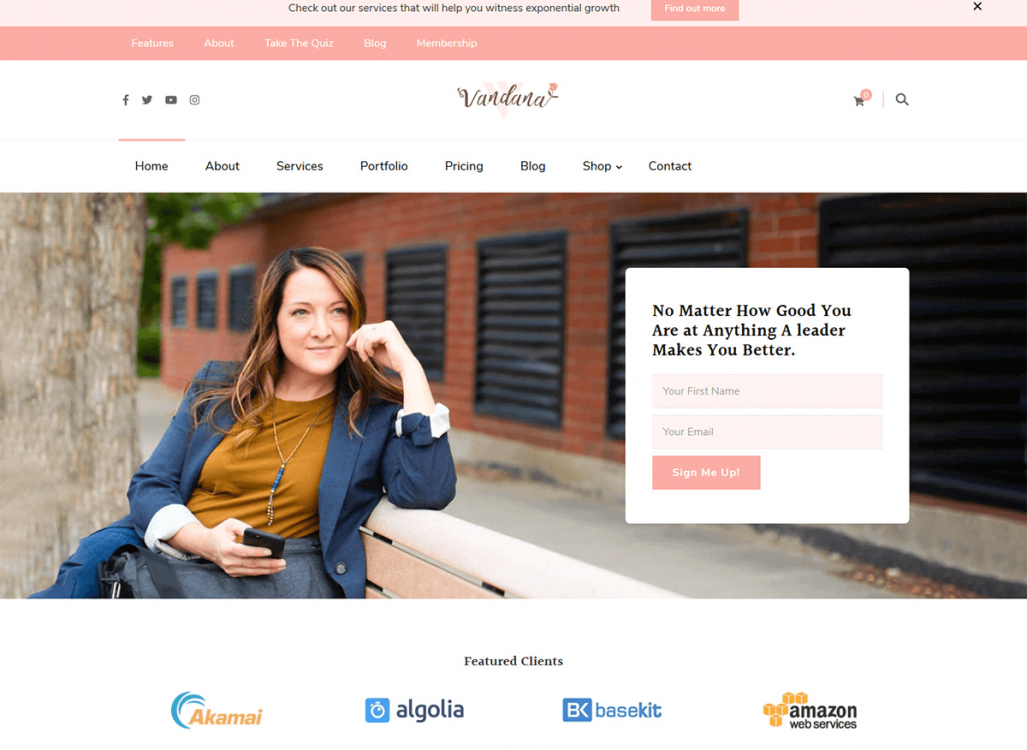 | Features | Included |
| --- | --- |
| Site Logo with Size Control | ✅ |
| Mobile-Friendly Responsive Design | ✅ |
| Custom CSS | ✅ |
| Cross-Browser Compatible | ✅ |
| Translation Ready | ✅ |
| Search Engine Optimized | ✅ |
| Social Media Integration | ✅ |
| Schema Integration | ✅ |
| Newsletter / Subscription Section | ✅ |
| Instagram Section | ✅ |
| Gutenberg Compatible | ✅ |
| Background Options | ✅ |
| Google Fonts | ✅ |
| One-Click Demo Content Install | Pro |
| Typography Options | ✅ |
| Font Size Options | ✅ |
| Heading Typography Control | Pro |
| Host Google Fonts Locally | Pro |
| Theme Color Options | ✅ |
| Footer Copyright Options | ✅ |
| Home Page Section Sorting | ✅ |
| Notification Bar with CTA | ✅ |
| Notification Bar with Newsletter | Pro |
| Banner with Video CTA | Pro |
| Banner with Slider | ✅ |
| Custom Banner Slider | Pro |
| WooCommerce Plugin Compatible | ✅ |
| Related Post Taxonomy | Pro |
| Image Lazy Loading | Pro |
| Sticky Widget and Header | Pro |
You Might Also Like Blossom's Theme Club
Feminine Pro (Lifestyle Bloggers)
Blossom Feminine Pro is an ideal WordPress Theme for the Lifestyle Blogger. Beauty, Fashion, Travel, all shine here.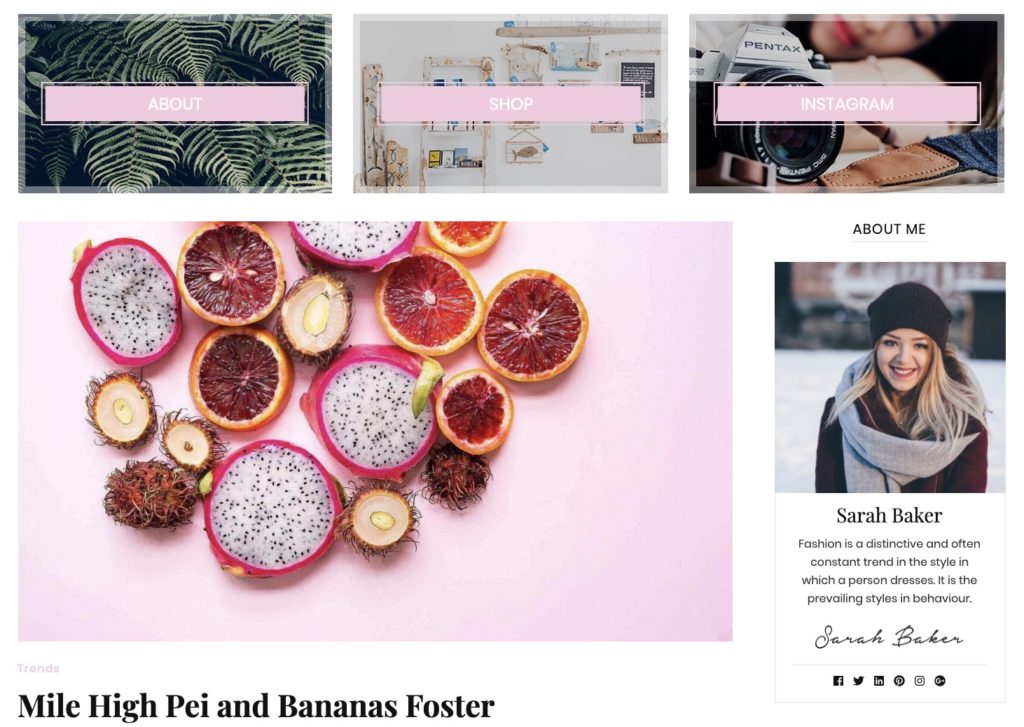 Sarada Theme (Fashion Bloggers)
The Sarada theme from Blossom Themes is the ultimate solution for fashion bloggers. It offers incredible flexibility with the built-in live customizer that allows you to preview your edits and creations in real-time.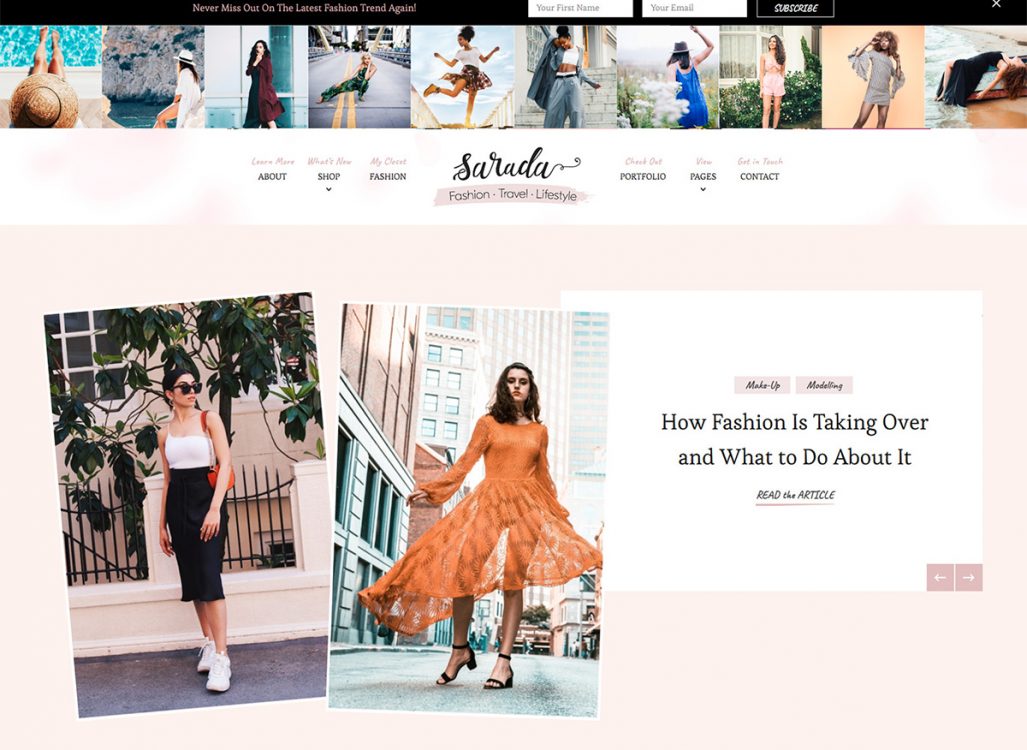 Sarada offers more than 900 Google Fonts and unlimited Google Fonts offering a complete artist pallet to match your brand.
Shop Pro
Creating an online store has never been so easy. With WordPress and the Blossom Shop Pro Theme, you can feature products while providing your visitors with a high-quality user experience.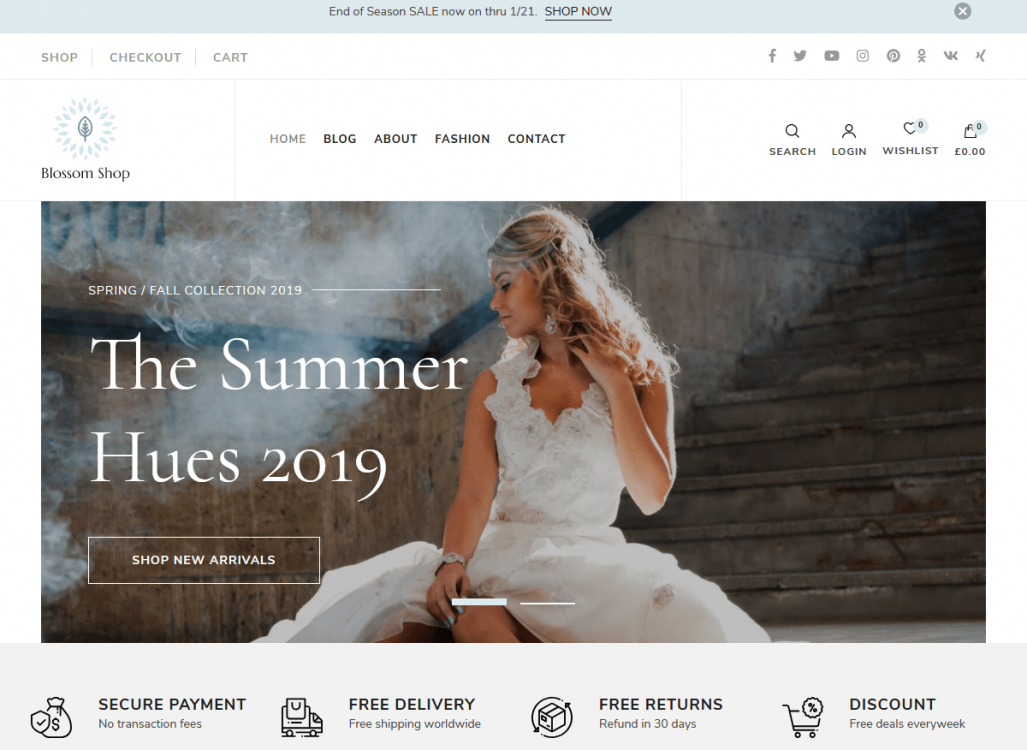 Coach Pro
Blossom Coach Pro is the premium version of the Blossom Coach WordPress theme. This theme is ideal for coaches, therapists, authors, and speakers.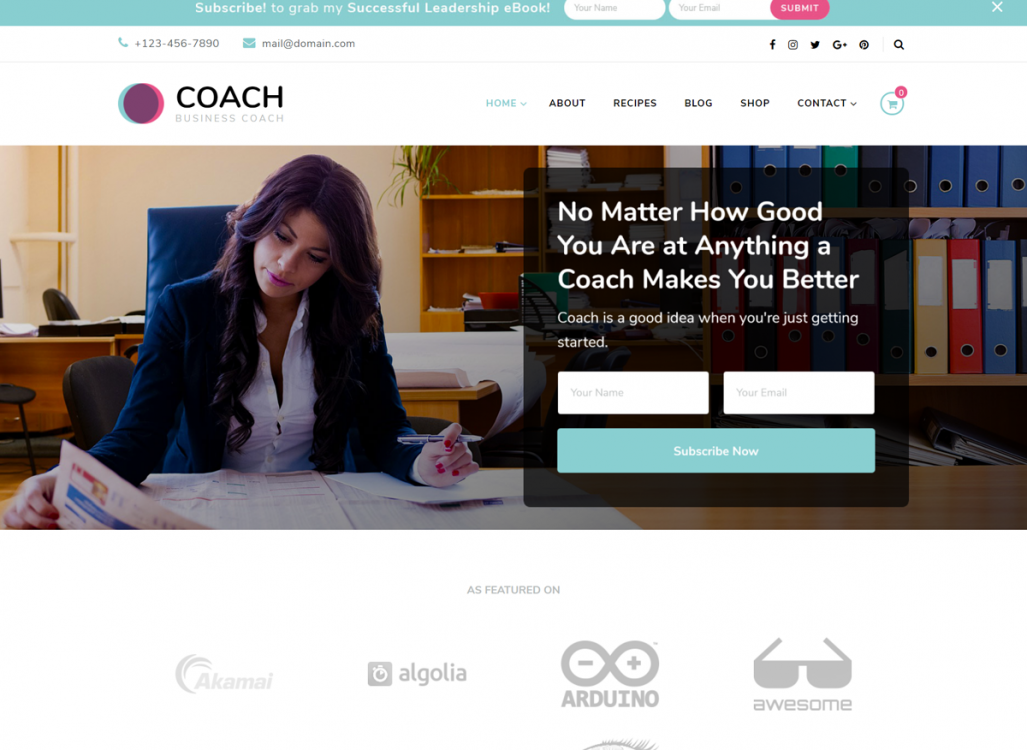 Use the built-in CTA (Call to Action0 buttons to grow your email subscription database. (I use KEAP for my CRM and email list).
Travel Pro
When you are ready to build your travel blog and favor a feminine theme, you'll love Blossom Travel Pro. It's elegant, beautiful, and clean.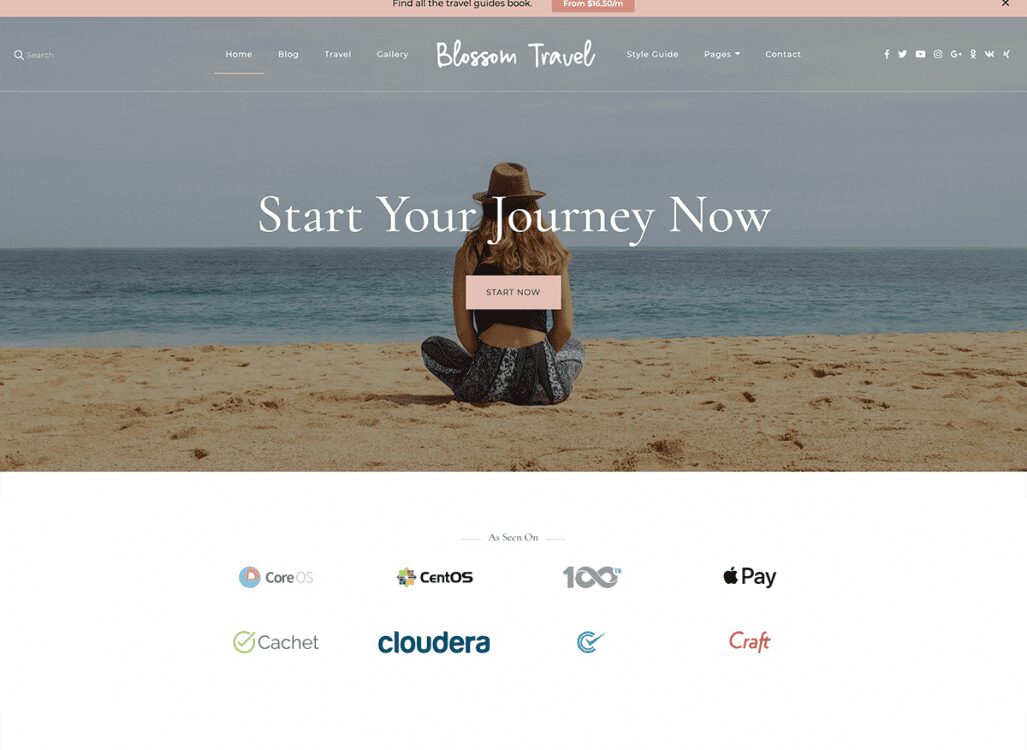 Fashion Pro
Blossom Fashion Pro is the premium version of the Blossom Fashion WordPress theme. It's Chic, feminine, and ideal for the fashion blogger.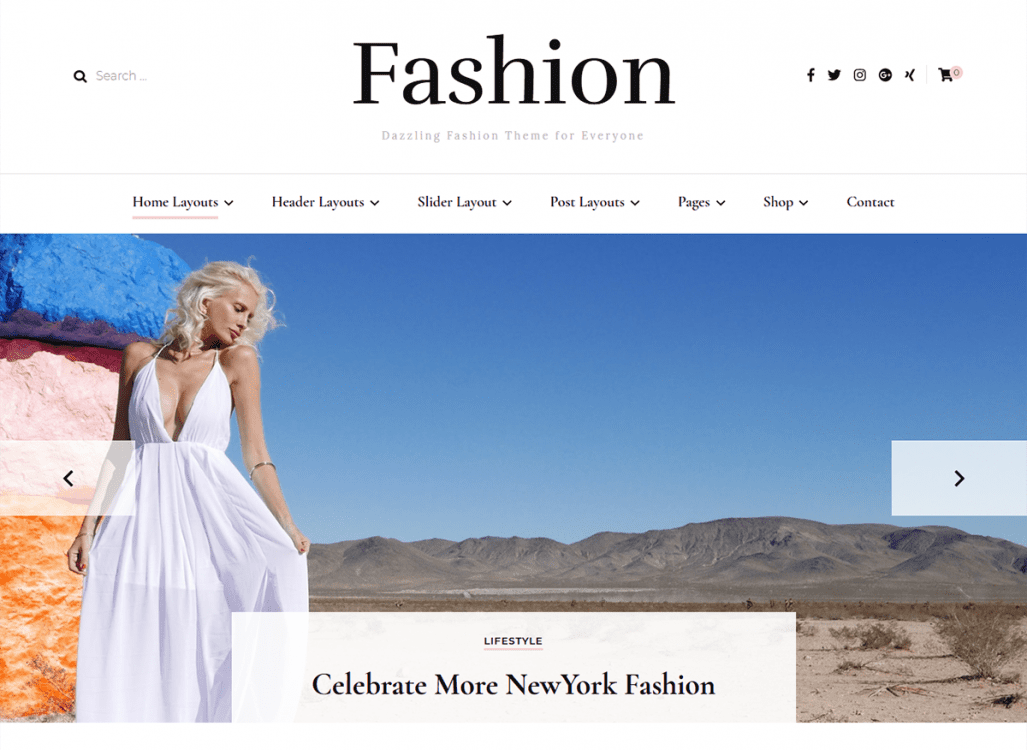 Pin Pro (Pinterest Optimiized!)
Many bloggers have taken to Pinterest to drive traffic to their website. Blossom Pin Pro meets the needs of interest bloggers with this fast, clean design.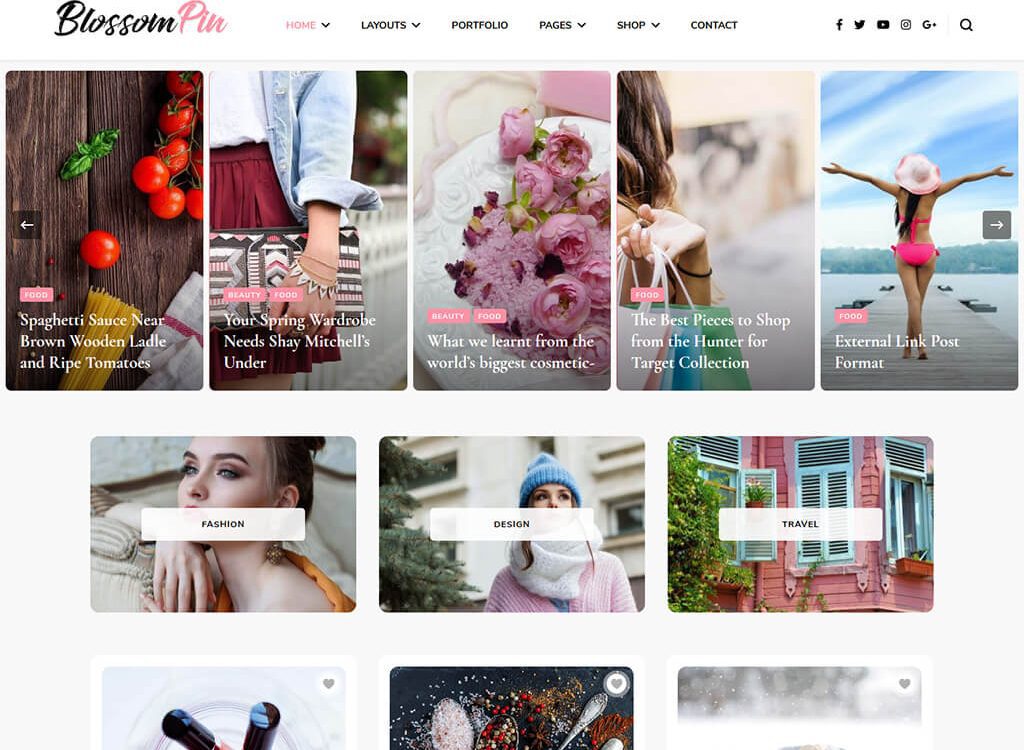 Ideal for influencers, etsy sellers, DIY Crafts, Fashion, Beauy, and more, Blossom Pin Pro is ready for Pins!
Recipe Pro (Food Bloggers)
Food blogging has become a very popular and lucrative activity. While many started their food blogs as a hobby, food bloggers everywhere are now earning a part-time income as a side hustle, or as a full-time business!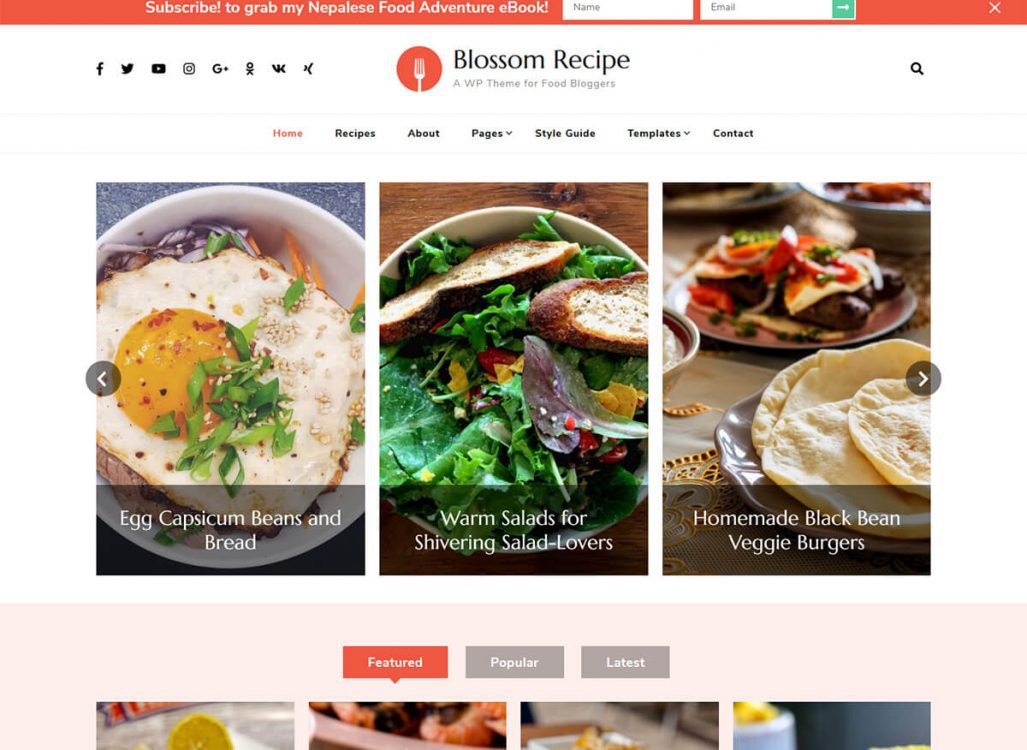 Blossom Recipe Pro allows you to share your creative recipes with the world. With your WordPress Website and Blossom Recipe Pro Theme, you are ready to reach anyone, anywhere, on any device.
---
Wedding Pro
Create a WordPress website that works like a digital wedding invitation for your special day. This beautiful Wedding Pro theme for WordPress is mobile-friendly, mobile responsive, and is elegantly crafted by Blossom Themes.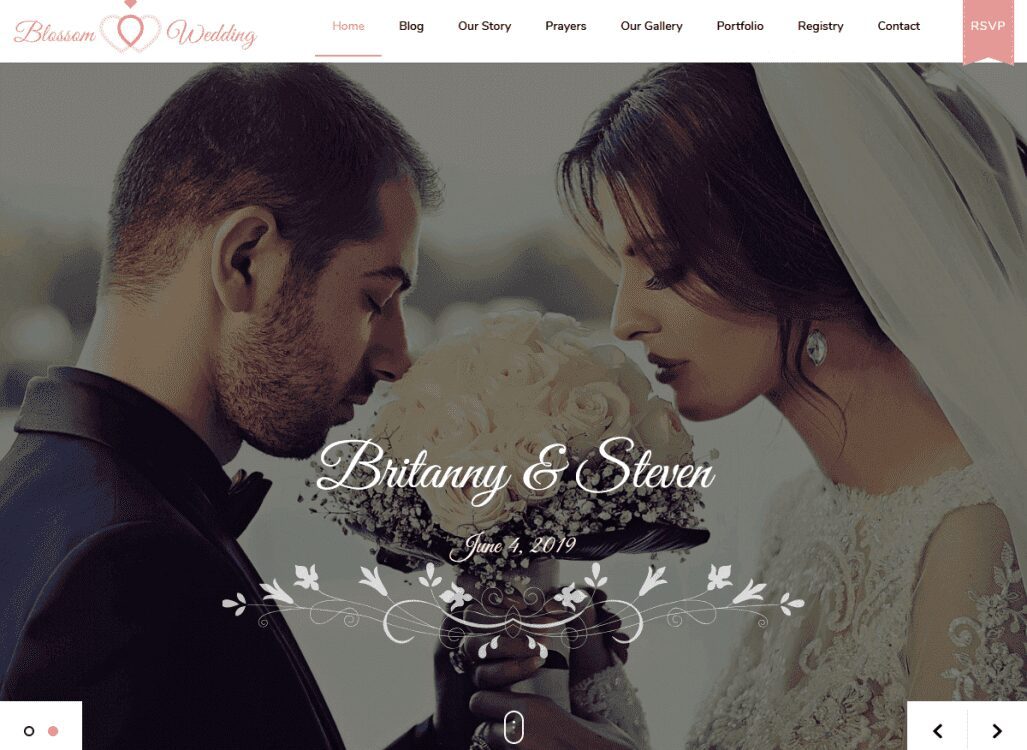 Spa Pro Theme
Bring in more customers to your spa, salon, or wellness center. Blossom Spa Pro provides a quality user experience by helping you create an optimized website that is impressive and easy to use.