Lori Ballen is a member of the Amazon Associates Program and earns money from qualifying purchases. Posts contain affiliate links that benefit Lori as well.
Many bloggers ask how to change the text size and text color on a WordPress Blog or Website. This article will show you how to change text size and color right within the blog post. I use WordPress Gutenberg and Studiopress themes.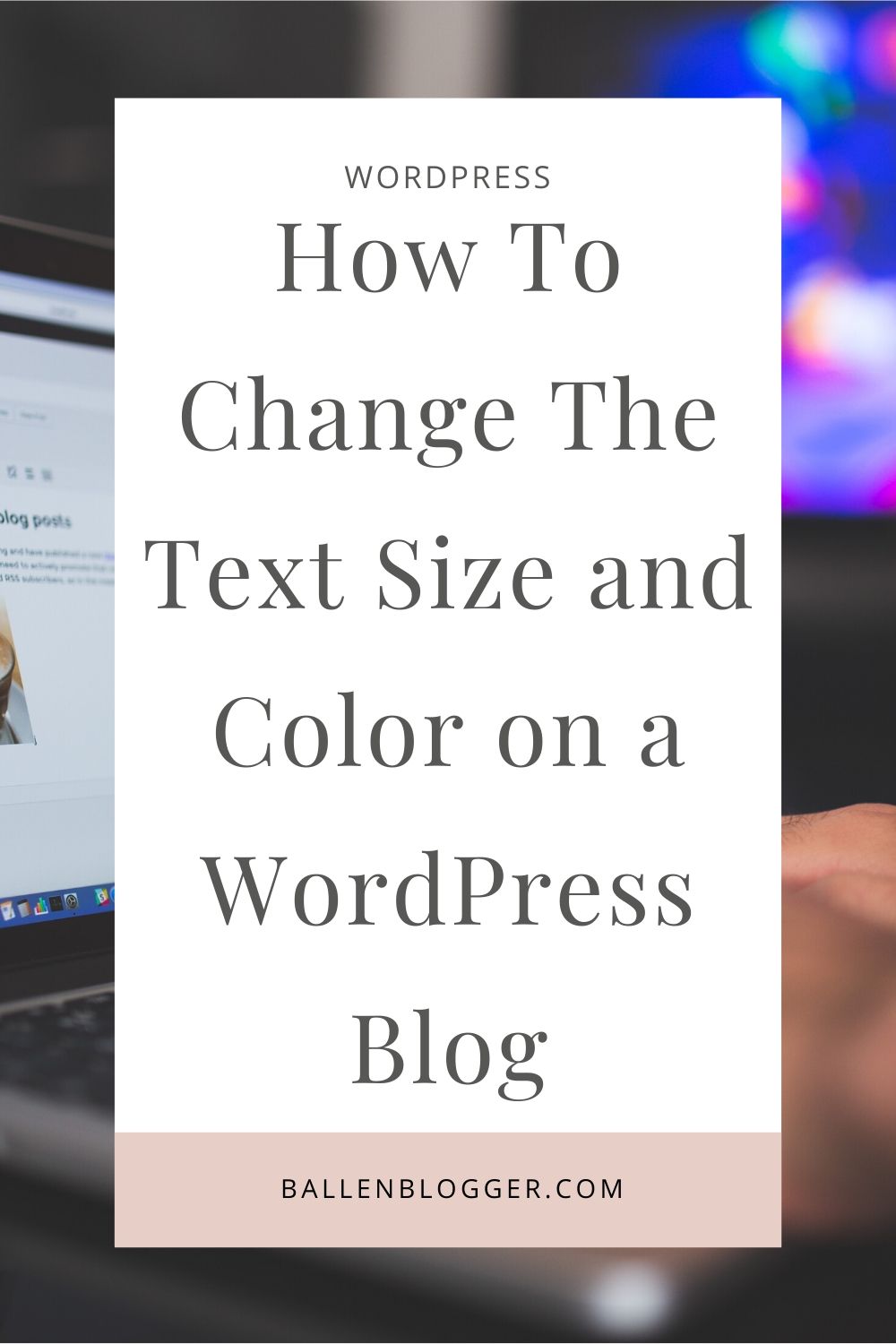 First, you should know that changing the font text or font color throughout your entire website would be done within your theme settings.
Tutorial Video
Change Text Colors Site-Wide
Go to Appearance -> Customize -> Colors. On a pro theme like Refined Pro or various Studiopress themes, you'll see expanded color options. On a more basic theme, you may only see basic color choices.