This post contains affiliate links. As a partner with Amazon and various brands, I am compensated when qualifying purchases are made through my referral links.
Do It yourself videos – Easy, with animoto!
Get Started
Animoto DIY Online Video Maker
Stock Library
Gain access to more than One million photos and video clips
Learn More
Drag and Drop
The drag and drop editor is very easy. Just drag in your own footage and drop it into place. 
Learn More
Mac & PC
Login anywhere from your Mac or PC to begin creating and editing videos
Learn More
Access Thousands of music tracks to use with your videos
Learn More
Easily Make Your Own Videos
Get Started Free
Features
Animoto is a great tool for creating videos to use on Social Media. The Animoto video maker is a powerful tool that helps create professional-looking videos. This is great for students, marketers, freelancers, and more. 
01
Templates
Animoto has numerous templates from which to choose that have all been designed by trained professionals. This makes it easier for everyone to edit their videos. Simply click on the desired template.
Then, all the photos, text, and videos can be added to complete the process.
02
Social Media
Animoto makes it easy to share videos on social media platforms right from the website. By facilitating the upload process, Animoto can double as a social media marketing tool.
Animoto also provides everyone with the option to download the videos to the computer so they can be uploaded later.
03
Getty Images
With Animoto, all users have access to more than 1 million videos and photos from the stock library. They come directly from Getty Images. Therefore, the only thing that limits anyone when it comes to Animoto is their creativity. This library can be used to create a professional video in a matter of minutes.
04
Music Library
In addition, Animoto has commercially licensed more than 3000 music tracks. All of these are available to the user. This music can be added to the background of any video, helping to provide a professional finish.
Animoto
When you pay annually, you'll receive a discount.
Starter
Animoto Branding Free Lifetime
Unlimited Video Downloads
720P Video Quality
Fifty Music Tracks
3 Common Fonts
Color Swatches
Get Started
Free
Professional
Includes Standard Features Plus $ 29 Monthly
No Animoto Branding
Brand Kit, Your Colors
Stock Photos and Video Clips
1080p Video
3000 Music Tracks
More than 40 Fonts
Get Started
Winner
Team
Everything in Professional Plus $ 79 Monthly
3 Users
Reseller License
30-Minute Consultation with Video Expert
Get Started
Premium
Pros:
The software is incredibly easy to use. There is no need for anyone to have any prior experience with video editing. A basic knowledge of computers is enough.
There is a mobile application that is available for iPhone and Android, giving people the option to upload photos and videos from their phones.
The HD quality for the professional and business plans is exceptional
The ability to share videos to social media platforms is outstanding
Cons:
The price is a bit expensive for the upper-level plans
While half-off is nice for the yearly subscription, this is a commitment that many people will not want to make
The watermark with the personal plan is annoyin
Easily Make Your Own Videos
Get Started Free
Animoto Alternatives

Make video ads and publish in any format to optimize, engage and convert on YouTube, Facebook, Instagram and more.

Drag and drop videos into your design and effortlessly customize them any way you like. Sign up now for a free Canva Pro trial!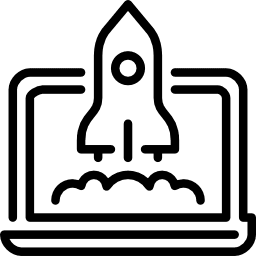 The Simplest Whiteboard Animation Software