This post contains affiliate links. As a partner with Amazon and various brands, I am compensated when qualifying purchases are made through my referral links.
Have you ever wondered how to Livestream on TikTok or how to collect virtual gifts from your TikTok fans? Read this article to find out exactly how you and your viewers can benefit from using this neat feature.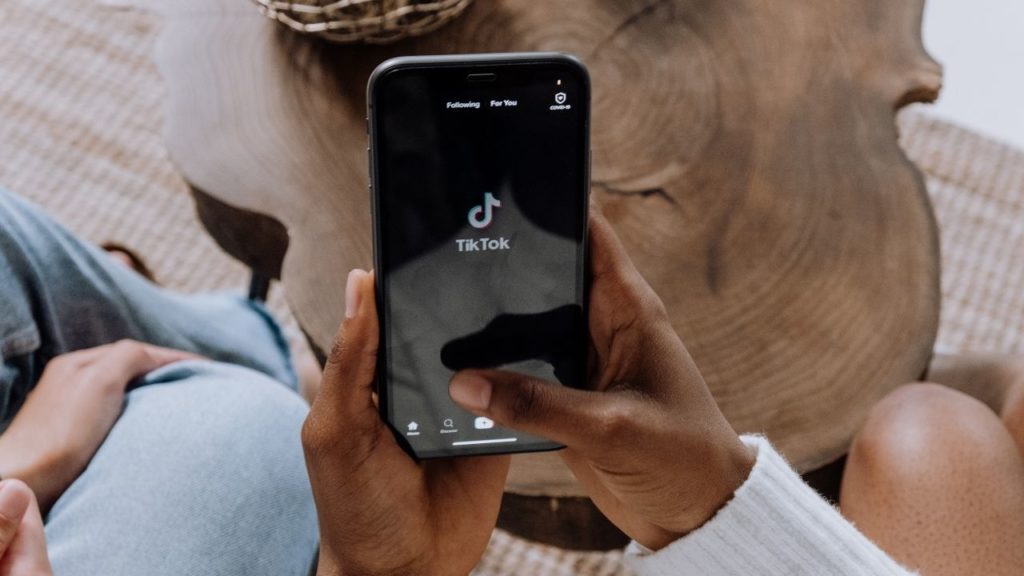 Are you a professional influencer looking to take your content to the next level? Or are you interested in reaching your TikTok following differently?
TikTok now offers a new option for select accounts to send live video to their followers through their new and interactive live streaming feature.
Live streaming is defined as your video's live transmission to an audience of viewers, a feature popularized on platforms like Twitch and Instagram.
In the case of TikTok, influencers will live stream to interact with their fans and collect gifts given to them by their followers/viewers.
Fans can also choose to leave comments that the live streamer can respond to.
Are you interested in participating in TikTok live streams? Keep reading this article for a comprehensive view of what you need to live stream on TikTok, how exactly to set this feature up for yourself, and how to cash in on virtual gifts given to you by your viewers through your live stream. 
What Do I Need to be Able to Live Stream on TikTok?
Do you want to live stream on TikTok? Tiktok has a few simple requirements for accounts to qualify to use their live streaming feature; let's take a look at what you'll need to set this up. 
The first qualification is your age. While the registration age for making a general account on TikTok is 13 years of age, Tiktok first and foremost requires that you be over 16 to live stream. So if you're younger than that, you'll have to wait until your sweet sixteen to utilize this feature.
TikTok also requires that you have at least 1,000 followers for you to use the live streaming feature. So sadly, if you have less than 1,000 followers, this feature is not available to you.
Once you work your way up to 1,000, you'll be granted access to this feature.
Viewers who watch your live stream can send you "virtual gifts" if they're over the age of 18. These gifts are a form of digital currency that you can exchange for legitimate cash.
However, the exchange rate is pretty low- so you'd need a lot of virtual gifts to get cash in any significant way.
If you meet the qualifications above, get excited!
You qualify for the live streaming feature on TikTok and can start interacting with your followers and fans through it (and maybe get a couple of gifts in the process, as well.) 
How Do I Livestream on TikTok?
The live streaming process on TikTok is pretty simple and consists of no more than five steps in total. Let's take a look at a step-by-step guide to live streaming on TikTok yourself.
First, open your TikTok app. Make sure you're logged into the correct account.
Located at the bottom-center section of your main page, there is a 'plus' button. Click on this button to open the next menu.
Next to the record button, you'll find a 'live' button. Click on this button to move onto the next step.
You'll be prompted to enter a name or title for your live stream. Once you've done that, hit the 'Go Live' button, and you're in! You're officially live streaming to your audience.
When you're ready to end your live stream, hit the 'X' button at the corner of the page.
It's a pretty straightforward process. In just a few steps, you can make your video feed live to your audience of viewers to promote your relationship with your fans and collect gifts.
If you're a TikTok influencer and you want to collect gifts through your live streams, keep reading to find out how you can use your gifted TikTok coins and TikTok diamonds to get cash. 
How to Collect Cash from TikTok Live Streaming Gifts
If you have an audience that your content speaks to, and they'd like to support your account with virtual gifts, they can do so when you live stream. 
This is one of the biggest motivators for content creators to engage with their audience through live streaming. 
TikTok Coins
The first step for people interested in donating gifts is to purchase TikTok coins- a form of cryptocurrency. You can buy them in bundles of 100, 500, 1,000, 5,000, etc.
The greater the number of coins, the greater your discount. The coins you purchase will be added to your account, and you can check your balance at any time.
Love Bang, Panda, Concert, Rainbow Puke
Using these coins, viewers can purchase and send "virtual gifts" to TikTokers that are live streaming. Each gift costs a specific amount of TikTok coins. These can include a 'love bang,' panda, concert, or even rainbow puke. 
TikTok Diamonds
You can see the username and gift sent by each viewer. The gifts are then converted into TikTok diamonds, which show up on the content creator's profile.
Once you build up enough diamonds, you can exchange these for real cash. There's a minimum withdrawal amount of $100, and you can't withdraw more than $1,000 per week. 
Conclusion
And there you have it! While the conversion process can be a little convoluted, if you're able to build up enough of a following, you can start making real money through your viewers' gifts as you live stream your content to your audience.
Live streaming on TikTok, like many other social media sites, is a fantastic way to engage with your audience, get constructive feedback from them, and to cash in on virtual gifts provided to you by your viewers.
Through TikTok coins, gifts, and diamonds, some content creators can make a living through this feature alone- the ultimate influencer dream.
If that sounds good to you and meet the age and follower requirement, consider engaging with your audience on TikTok via live streams to promote your relationship with your viewers and cash in.
Happy streaming!