This post contains affiliate links. As a partner with Amazon and various brands, I am compensated when qualifying purchases are made through my referral links.
With Twitter SEO, you can rank your tweets in Google's carousel-style box for relevant search queries. More users will see your tweets, thus improving their marketing performance.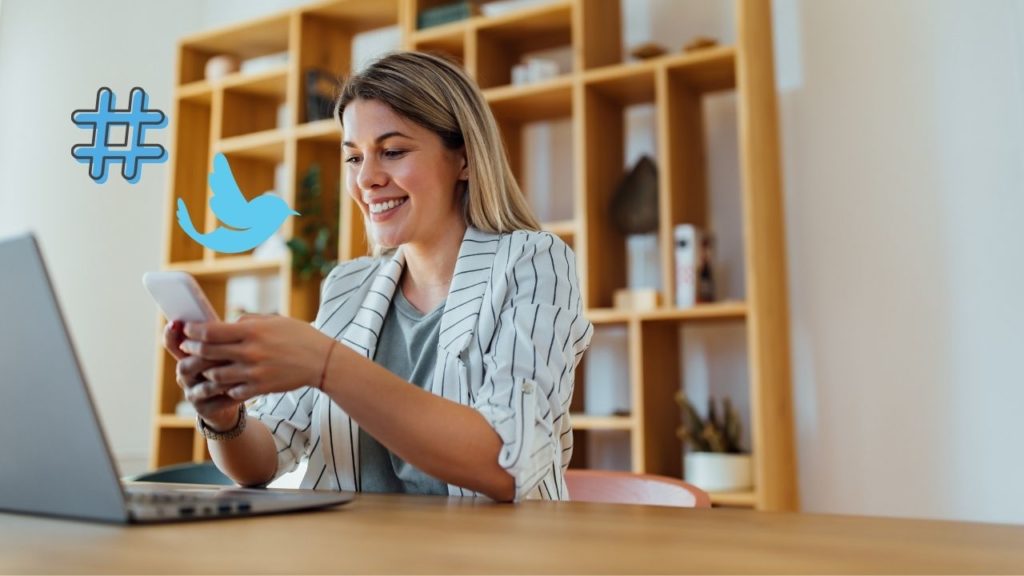 To reach more users with your tweets, look no further than search engine optimization (SEO). Google has been indexing tweets since 2014. It typically displays them at the top of the search results in a special carousel-style box. Google users can click or swipe the box to the side to view tweets related to their search query.
Google is somewhat selective; however, regarding the tweets that it indexes. A study of nearly 5,000 tweets conducted by Perficient found that only 5.2 percent were indexed. Almost 95 percent of tweets, conversely, fail to appear on Google.
Twitter is only an effective marketing platform if you're able to get users to see your tweets. You can still rank your tweets in Google's prominent Twitter box, but you'll have to optimize them.
Set Tweets to Public Visibility
Make sure your tweets are set to public visibility. Google won't rank them if they are set to protected visibility. Protected visibility means only your followers will see your tweets. Google's algorithm doesn't follow users on Twitter, so it can't read-protected tweets.
You can toggle between public and private visibility in your account settings. Under the main settings menu, select "Privacy and Safety," followed by "Audience and tagging." For public visibility, uncheck the box labeled "Protect your Tweets."
Focus on Unique Content
Tweets containing unique content are more likely to rank than those containing duplicate content. Retweets, for instance, rarely rank on Google. Google tends to treat them as duplicate content. If it discovers a retweet relevant to a search query, it will rank the original tweet.
Retweets, as well as other tweets containing duplicate content, may still rank for some search queries. Searches for business and brand names may reveal an indexed retweet.
If a user searches for the same name with which your Twitter account is associated, he or she may see your most recent tweets, including your retweets. Regardless, your tweets will rank for more keywords if they feature unique content.
Leverage Hashtags
Hashtags can help your tweets rank. If you want to rank a tweet for a keyword, add it as a hashtag. Google will identify the tweet as relevant to that keyword, so it may rank it.
Some users even search for hashtags on Google. They'll enter single or multiple words without spaces preceded by the pound sign.
Google recognizes this format as a hashtag, and it will respond to these searches by showing indexed tweets featuring the hashtag.
Keep in mind that hashtags count towards Twitter's 280-character limit. Twitter doesn't restrict the number of hashtags you can use in tweets.
It only restricts you to using no more than 280 characters per tweet. Each letter, number, special character, emoji, space, and hashtag will count towards this limit.
Add a Relevant Image
The presence of a relevant image can mean the difference between a tweet ranking and not ranking. Since Google shows in-tweet images in the search results, it can increase clicks.
More users will click your tweets if they feature a relevant image, and with a high click-through rate (CTR), your tweets will achieve and retain higher rankings on Google.
You can add a relevant image to a tweet by clicking or tapping the image icon. Select the image file on your computer and choose "Open." Twitter will resize it before attaching it to the tweet.
Twitter supports several file formats for images, including:
• JPG
• GIF
• PNG 
Touch Up Your Bio
Completing the bio for your Twitter account will give your tweets a better shot at ranking. Most indexed tweets come from Twitter users who've completed their bio. If your bio is empty, your tweets may not rank.
To complete your bio, pull up your profile while logged in to your Twitter and select "Edit profile." In the "Bio" section, a brief description about you or your business using no more than 160 characters.
Check out this article on the best Link in Bio apps for Instagram.
Embed on Your Website
Embedding tweets on your website can increase their chances of ranking. Like most social media networks, Twitter supports the use of embedded content. You can take a tweet from Twitter and embed it on your website.
It will still be hosted on Twitter, but the tweet will be displayed on your website as well.
When you embed one of your tweets on your website, Google will find it.
According to Internet Live Stats, an average of 500 million tweets are performed each day. Google doesn't have the resources to crawl all of these tweets.
You can direct Google's crawling bots towards a tweet, though, by embedding it on your website. Your website probably has less content than Twitter's massive collection of tweets.
When Google crawls your website, it will find and follow the embedded tweet without getting bogged down.
You can embed a tweet by pulling it up on Twitter and clicking or tapping the menu button, followed by "Embed tweet." You can then customize how it's displayed, or you can skip straight to the code.
Just copy the embed code and paste it into the page's source code where you want to display the tweet.
Engage With Followers
Don't make the mistake of ignoring your followers. No one outside of Google's own development team knows how the search engine chooses tweets to rank. 
Nonetheless, there's a noticeable correlation between engagement and rankings. Tweets with lots of comments are more likely to rank than those with few or no comments.
If you notice a comment on one of your tweets, take a moment to reply to the user who left it.
Replying will show that the user and Google that your Twitter account is actively maintained. It may also compel the user to leave another comment, adding even more sustenance to the tweet.
Twitter is only an effective marketing platform if you're able to get users to see your tweets. With Twitter SEO, you can rank your tweets in Google's carousel-style box for relevant search queries.
More users will see your tweets, thus improving their marketing performance.