This post contains affiliate links. As a partner with Amazon and various brands, I am compensated when qualifying purchases are made through my referral links.
Pinterest is a blogger's playground. While waiting to get indexed and ranked by Google, blog traffic can be generated faster with Pinterest. Following Pinterest best practices, and creating fresh pins can drive great returns on time investment.
Furthermore, bloggers who gain a top ranking pin on Pinterest are likely to see a huge payoff in brand awareness and website traffic.
Here's How.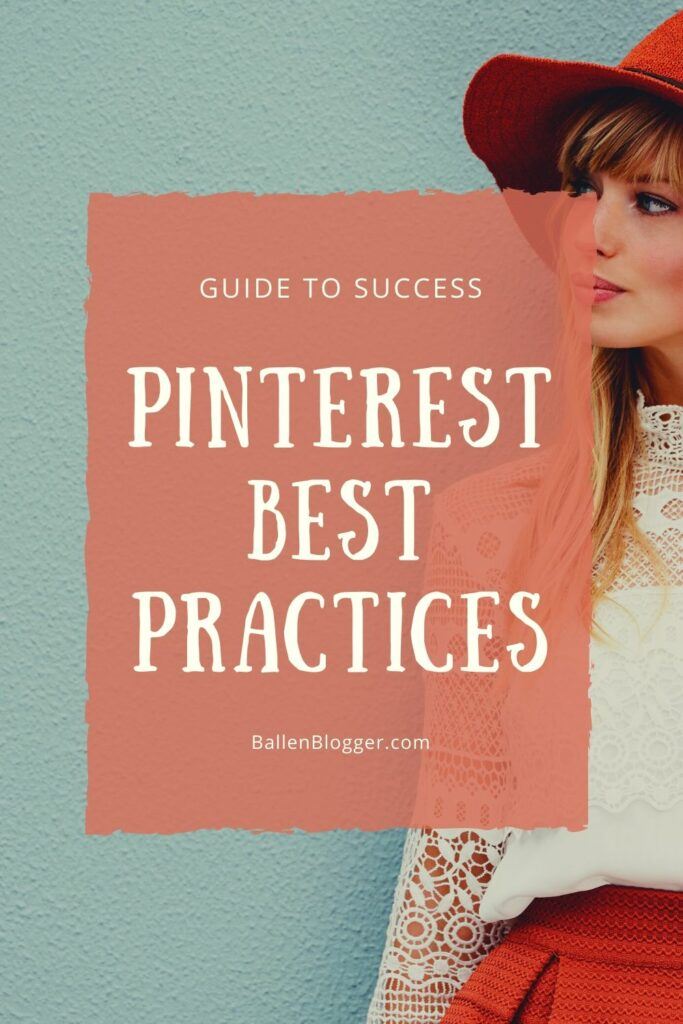 My Experience
Originally, I had no idea what I was doing on Pinterest and completely failed forward. I tripped spam filters and lost a Pinterest account due to posting the same images and links to the same board over and over.
After that experience, I began studying Pinterest best practices and learned exactly what I was doing wrong.
Now, I'm enjoying the process of pinning and am gaining traffic to my blogs by pinning fresh, relevant content to the right pinterest boards.
My #1 advice is to create fresh pins.
---
User Experience
Not unlike creating content that we hope ranks well on Google, Pinterest als suggests that we consider the consumer experience early, often, and always.
After all, if we are creating a quality experience for the pinterest browser, we are no doubt likely to win in Pinterest ranking as well.
Pins are displayed on a Pinterest Board in chronological order. A user would probably appreciate seeing fresh pins.
Tailwind is a subscription based software that allows Pinterest business account holders to create loops that keep their pins fresh by scheduling them to post at a later date on additional boards.
While Tailwind for Pinterest Loops are an excellent tool, creating fresh pins is highly recommended. The user will tire of seeing the same pins, in any order.
This is one of those cases where less is more if you have to sacrifice the quality of a pin or landing page to create more pins.
Pinterest is a visual experience.
---
Relevance
As a best practice, you want to keep your pinterest boards based on focused and relevant topics. While it's perfectly acceptable to post the same pin to multiple boards, this should be done with intention.
A pin about the top 10 Keto Instant Pot Recipes would be appropriate pinned to your Keto Recipes Board, as well as your Instant Pot Recipes Board, but probably not to your "great hairstyles for women over 50" board.
---
Per Day Pin Count
Tailwind shares with us in their best practices guide that top pinners are pinning 15-25 pins per day. If you are using the Tailwind for Pinterest tool, SmartGuide will signal a potential spam alert once you reach over 50 pins in a single day.
Pinterest may allow you to pin more than that, but you could run the risk of hurting your distribution. Some articles have stated 72 as a perfect number. It's a good idea to test your own results and do be cautious of Pinterest spam filters as well.
Pinterest offers a scheduler as well. You can easily add a new image, title, description, URL and then schedule the pin to post to a particular board at a later date.
As a best practice, it's best to not share one single pin to more than 10 boards.
---
Fresh Pins
Along with fresh pins being good for the user experience, they are also preferred by Pinterest. Pinterest has an algorithm for ranking and distributing pins.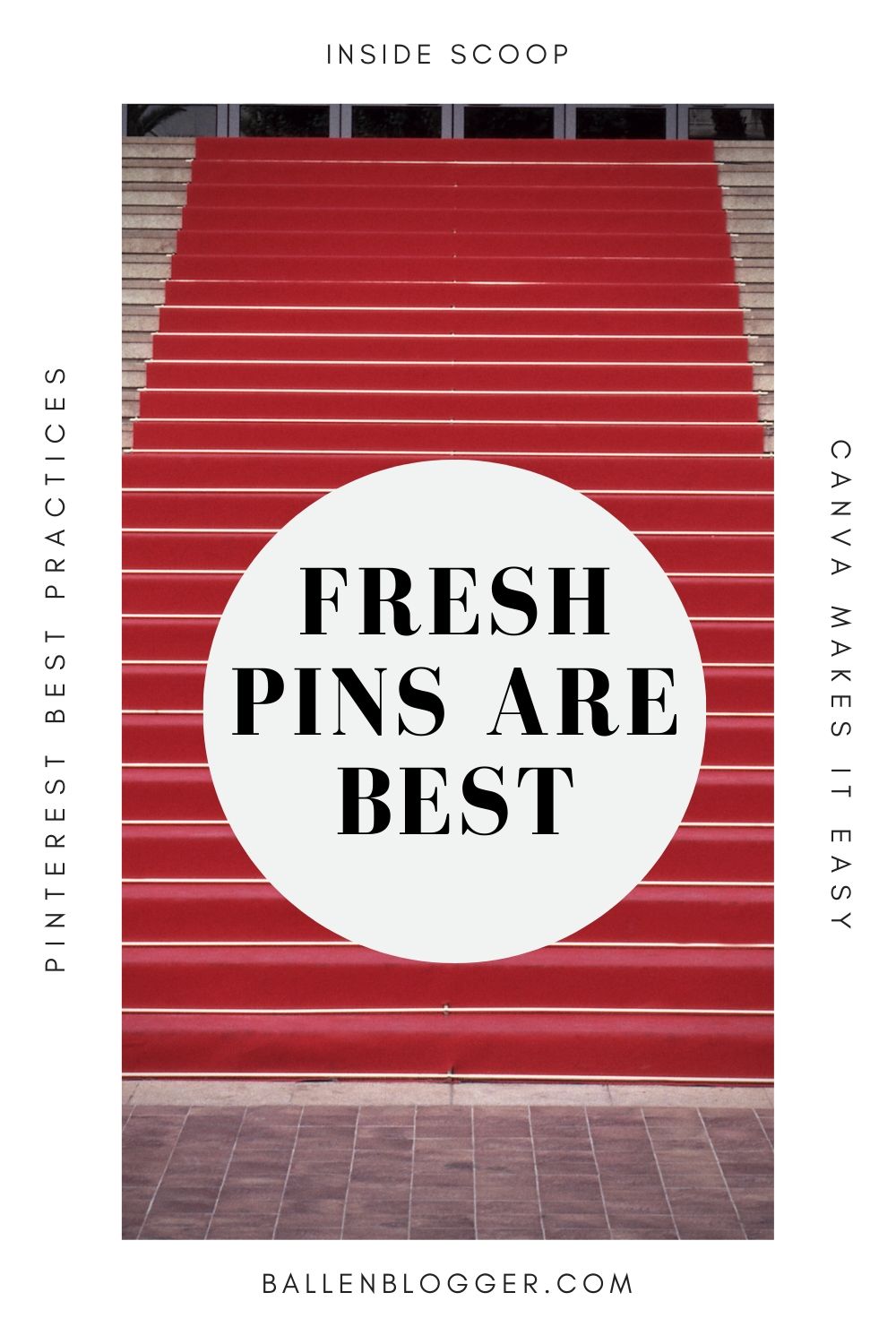 Fresh pins get favor today. Pins including images and video that Pinterest has not seen before would be considered fresh. Fresh is another word for new.
Rather than posting the same image with the same link, it's advised to create several different pins to publish over time with the same link.
Changing the pin title, description, or link does not make the pin fresh. You need a new image.
Spread these new pins to the same link over a few days or weeks. Don't post them all to the same board at the same time.
Pinterest offers a scheduler as well. You can easily add a new image, title, descrription, URL and then schedule the pin to post to a particular board at a later date.
---
Duplicate Pins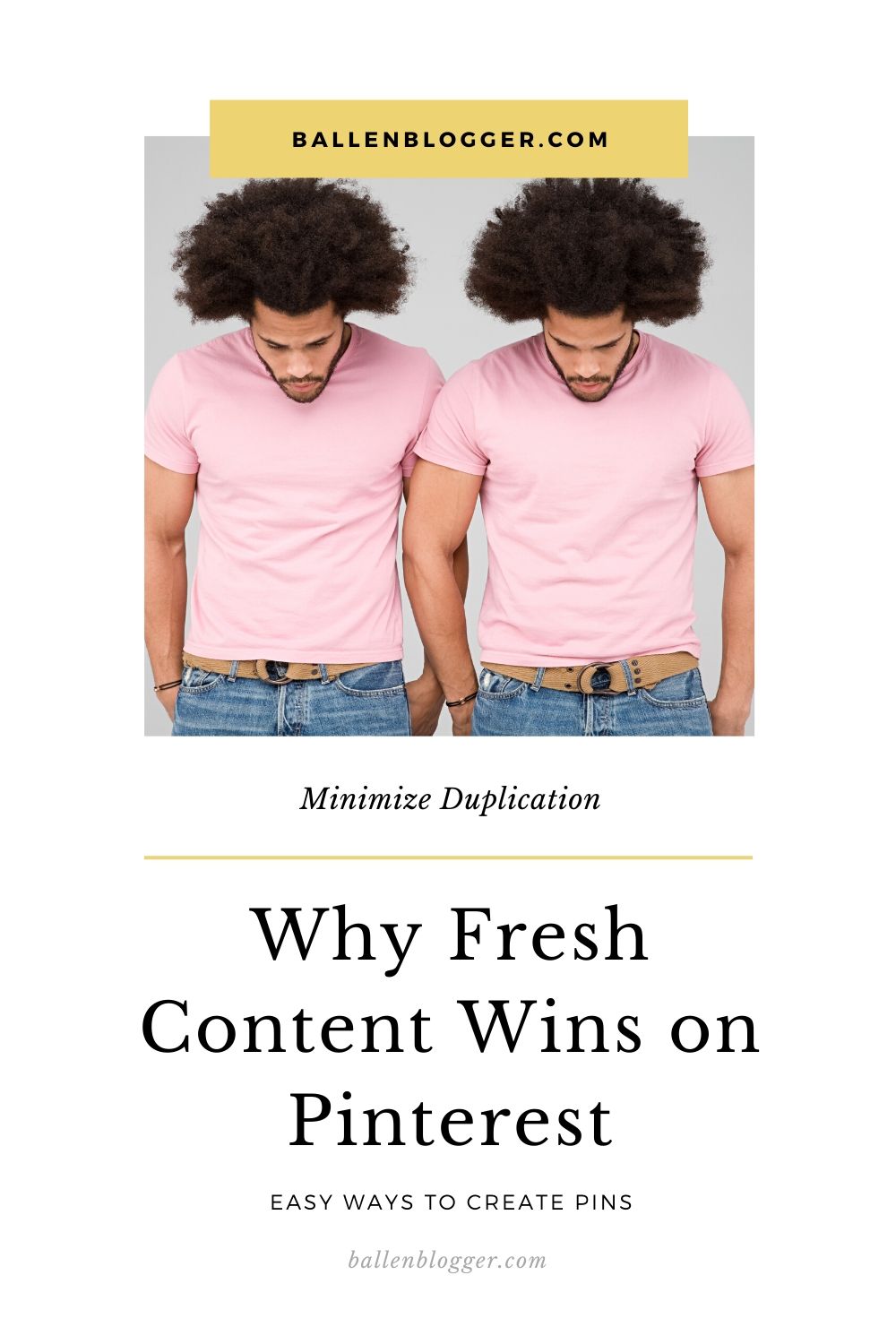 A duplicate pin is a pin that is re-shared or re-pinned using the same image and URL. While curating content and offering valuable shared pins to your audience, it should be done in moderation and not as a top practice.
As long as your primary focus is fresh pins, sharing pins from a tribe or in a loop will be fine. Re-pinning other pins as a majority of pinning is no longer going to get you the results you want.
Pinterest wants to see new images and videos.
---
Canva and Templates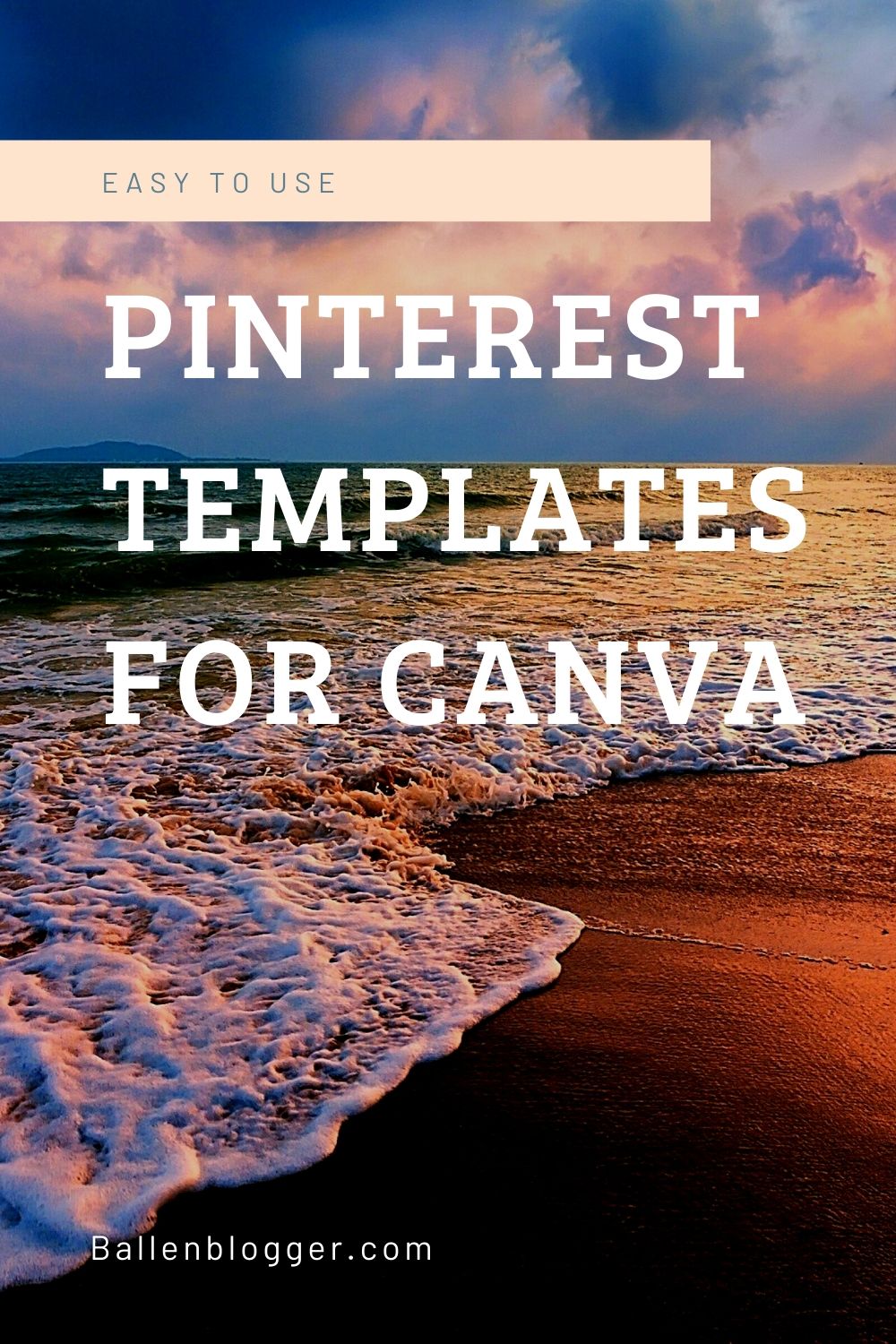 Canva has a large variety of Pinterest templates that you can make new with each image and link URL that creates a pin.
You don't need to be a designer nor does it have to take much time to create fresh designs. Check out Creative Market and Ladyboss Studio for amazing Pinterest templates that work with Canva.
Related Posts