This post contains affiliate links. As a partner with Amazon and various brands, I am compensated when qualifying purchases are made through my referral links.
In this blog post, I am going to discuss how you can start making money on Pinterest today in order to take advantage of this growing opportunity. You might also want to check out this article on Tailwind and how it can help automate Pinterest Scheduling.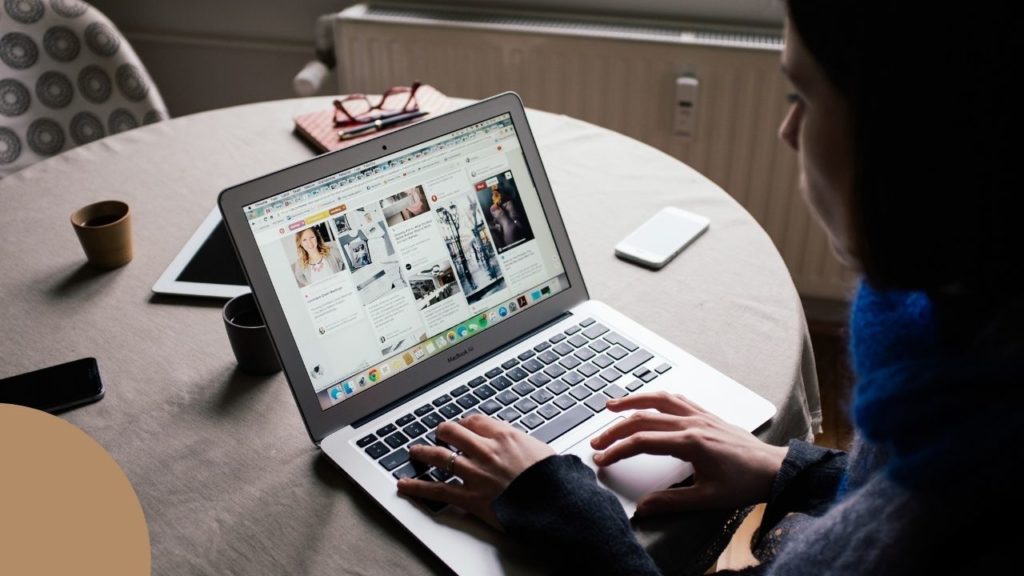 Pinterest Opportunities
Searching images is nothing new on the internet. It's a feature that standard in most search engines such as Google and Yahoo.
But Pinterest took this to a whole other level by specializing in searching images the same way that Instagram specialized in storing pictures. 
Next thing you know, since 2010, Pinterest has been helping people find recipes, products, how-to's, DIYs, and countless other random things.
It's a creative outlet, to be sure, but it's also a marketer's dream. If you approach Pinterest with the eyes of a marketer, you can learn how to make money in several different ways.
The people running Pinterest are not ignorant of this. They know how powerful their platform is, and they've been seeking to make changes that will balance out the user's experience. 
Affiliate marketing, hosting, and running contests, and so far, are not quite the same as they used to be.
People who have figured out how to make money through Pinterest have adjusted the strategies, but the changes have made things better for everyone involved at the end of the day.
The content is better, and the experiences are more authentic. So if you're coming along in 2021, don't worry. There are many 100% legitimate ways to make money on Pinterest that don't involve spam.
If you're looking for ways to make money quickly, there are better options for you than Pinterest. Most of the things that we cover here will take time to build, so if you want quick money, you might do better by taking online surveys.
But if you would like to plant a seed and see it grow and send you consistent and dependable money in the long-term, then you've come to the right place. 
Start a Blog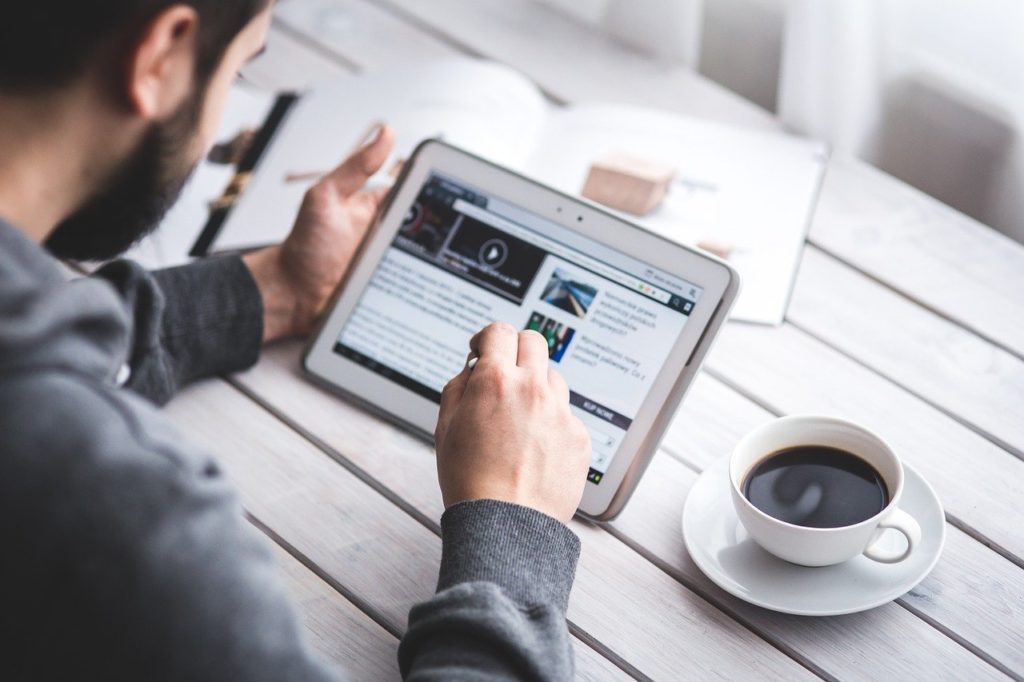 Blogging has the highest earning potential of all the things that we cover in this article. 
Pinterest has become a crucial part of getting a blog in front of millions of people on the internet. 
Don't fall into the trap of thinking that Pinterest is just another social media platform like Instagram, Tik Tok, and Facebook.
There's something special about Pinterest that sets it apart from the rest and makes it special to bloggers.
As touched on earlier, Pinterest is a search engine based on images instead of text. These images have been vital to successful Pinterest marketing. 
You're probably itching for the basic formula of how to make money on Pinterest as a blogger.
So here it goes.
Choose a niche for your blog
Create your content, post it on your blog, and monetize it with ads, digital products, affiliate products, and sponsored placements. 
Create a Pinterest account 
Create a pin, especially an image that shows what your blog post is about
Post the image on Pinterest  
 Link to the blog that has the monetization
There's more to it than that, but that's the uncluttered version. When a Pinterest user searches for something that matches your blog post, they'll see the pin. 
The pin will serve as an advertisement, and then they'll visit your blog and see your ads and potentially buy your products.
The beauty of the system is how growable it is. 
There are plenty of bloggers out there that make anywhere from a few thousand dollars per month to hundreds of thousands. 
Do You Blog?
Learn exactly how to monetize your blog with affiliate marketing…
Be a Virtual Assistant for Pinterest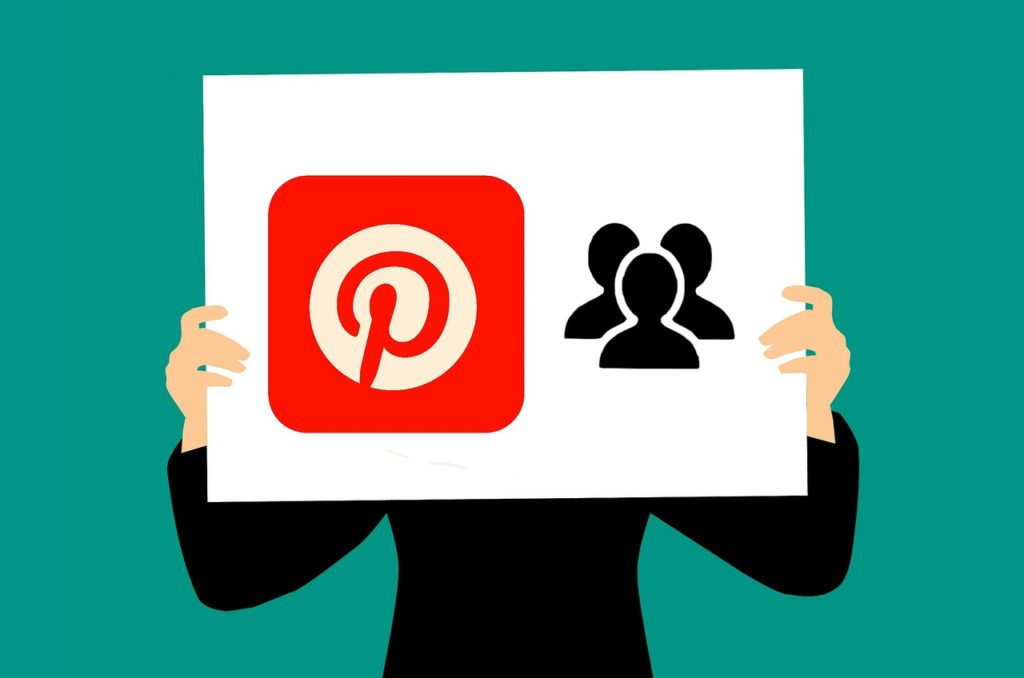 A Pinterest virtual assistant avails itself to help bloggers, social media influencers, and online business owners. Their whole aim is to optimize their Pinterest accounts. 
This role involves
Creating pins
Using Tailwind for scheduling 
Using Pinterest ads manager to run promoted pins
Creating sales funnels, opt-ins, and more 
Virtual assistants for Pinterest talk about how much they like the flexibility of their work. You get to pick and choose the hours, and the work seems to stay interesting. Most Pinterest virtual assistants have a pool of clients, and the tasks are different for each one.
Using Pinterest for Affiliate Marketing
Affiliate marketing is making a partnership with a company to promote products and services.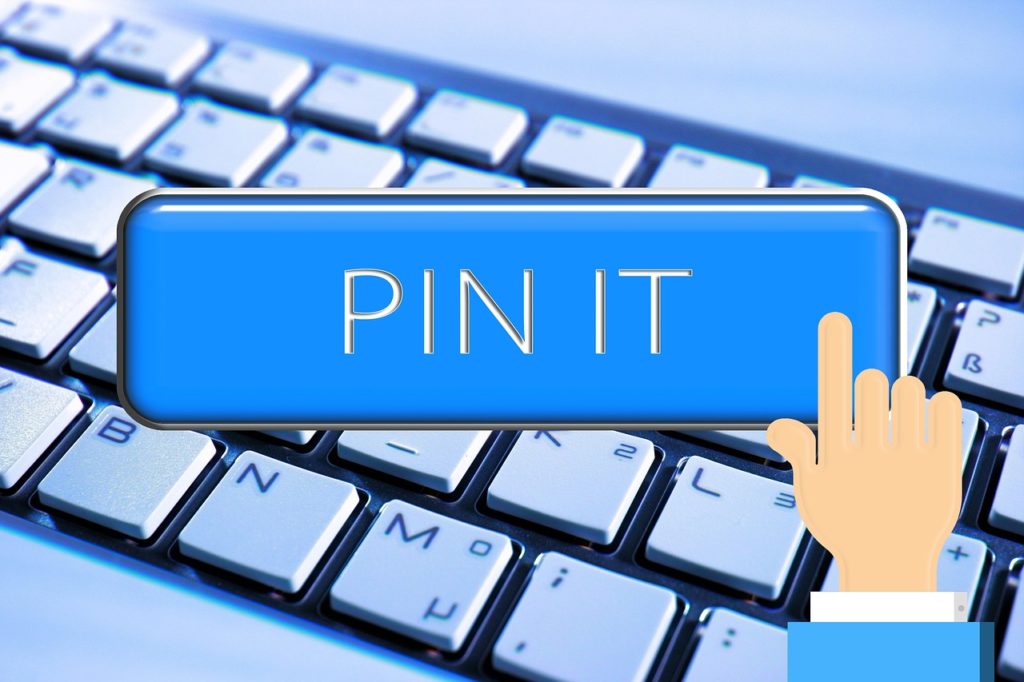 The company will assign you a unique link, also known as an affiliate link, that you put into your posts or pins. If someone purchases within a designated time frame, you earn a commission after they've clicked on your link. 
Affiliate marketing is just one of the different ways bloggers make money through Pinterest, an especially legitimate one. 
You can find affiliates through networks like ShareASale, Awin, FlexOffers, and more. You create pins with affiliate links in the text once you have affiliates to work with.
Here are some things to know about affiliate marketing on Pinterest before you get started:
Some companies don't let you post their affiliate links on Pinterest. So before signing up with them, check with the company's manager and read the contract rules. 
Some companies will not allow you to take images from their site to create pins, even as an affiliate. This rule is true for large companies like Amazon.
When posting affiliate links, Pinterest does not want you to mask or shorten the affiliate link. Pinterest demands transparency, at least as far as it depends upon you. 
You can't keep your affiliate relationship a secret. 
The FTC requires full affiliate disclosure. You can remain compliant by putting the #affiliate or #affiliatelink in your pin. So no sneaky sales tactics.
Affiliate marketing has been a rocky subject with Pinterest over the years. They've changed their stance on it several times. 
They allowed it in the beginning. Then they banned it in 2015, and now it's allowed again.
We're letting you know this so that you don't put all your eggs in one basket. If you're making money entirely through Pinterest, a single change in Pinterest policy could be devastating to your income.
For the sake of your livelihood, we recommend diversifying your streams of income. You're on the right track by starting a blog. Don't overlook other social media platforms like Instagram and Facebook. 
Pinterest is not the only social media platform that can be monetized.
Drive traffic to your eCommerce site using Pinterest
Instead of driving all that traffic to affiliate links so the people can buy their products, how about using your blood, sweat, and tears to direct those people towards you and what you have to sell?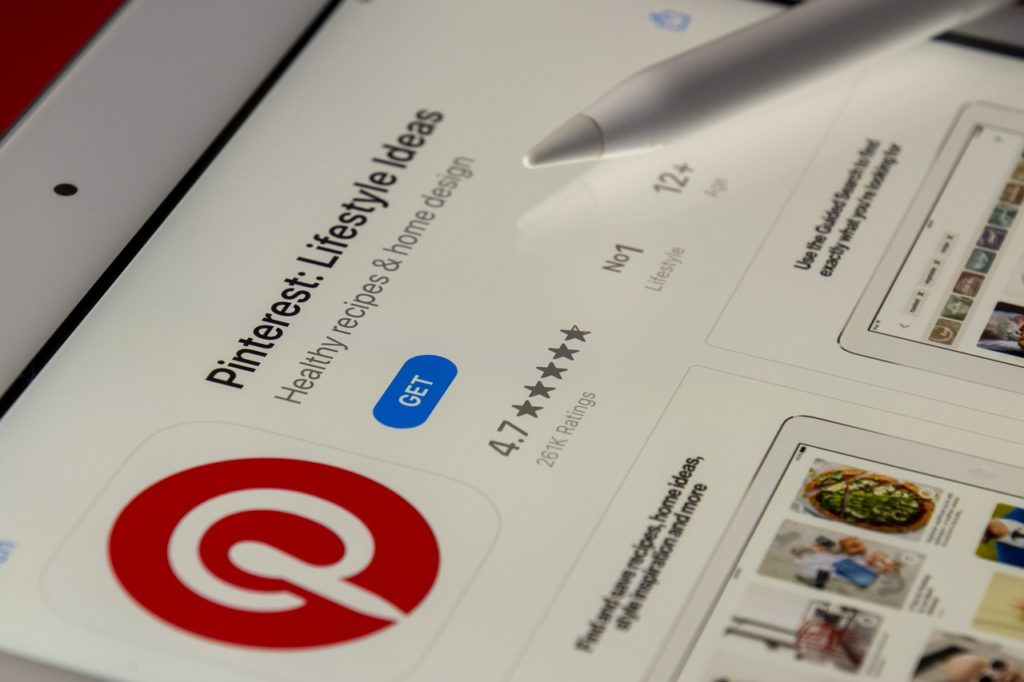 If you have an e-commerce site such as Shopify or Etsy, you can use Pinterest to steer all those people your way. You're not making money directly from Pinterest, but you send the people with the money in their pockets towards you. 
Here are some interesting statistics about the relationship between Pinterest and e-commerce sites. 
90% of users say that Pinterest helps them decide what to buy 
78% say it's helpful to see content from brands they see on Pinterest new paragraph 66% by something after seeing out on Pinterest 
Pinterest brings in 33% more traffic to shopping sites than Facebook does 
So how do you use Pinterest to get people to visit your e-commerce shop? You do it the same way the bloggers do. 
You go through creating pins that promote your business as opposed to promoting a blog, then put it together on boards with different styles and themes, doing keyword research, and so forth.
2021 is an excellent time to get in on this because now Pinterest has something called promoted pins. If you've ever worked with Facebook Ads, then you have a good idea of what to expect because this is the Pinterest version of that. 
They look like regular pins, but they function as an ad, and they're utilized as an ad.
Rather than just serving as billboards next to a highway, your promoted pin can be crafted to meet different goals; whether that be traffic, brand awareness, app installs, etc. 
You can choose to place ads in browse mode. But you can also do it in search mode, which is where a little keyword research is required on your part.
You pick the keywords that a user would need to search to see your ads. 
This form of marketing is a valuable tool because you would be putting ads in front of people that are already looking for what you have to sell.
Learn a skill from Pinterest and monetize it 
People looking to make money off of Pinterest are prone to a special kind of irony that might make you laugh the longer you think about it.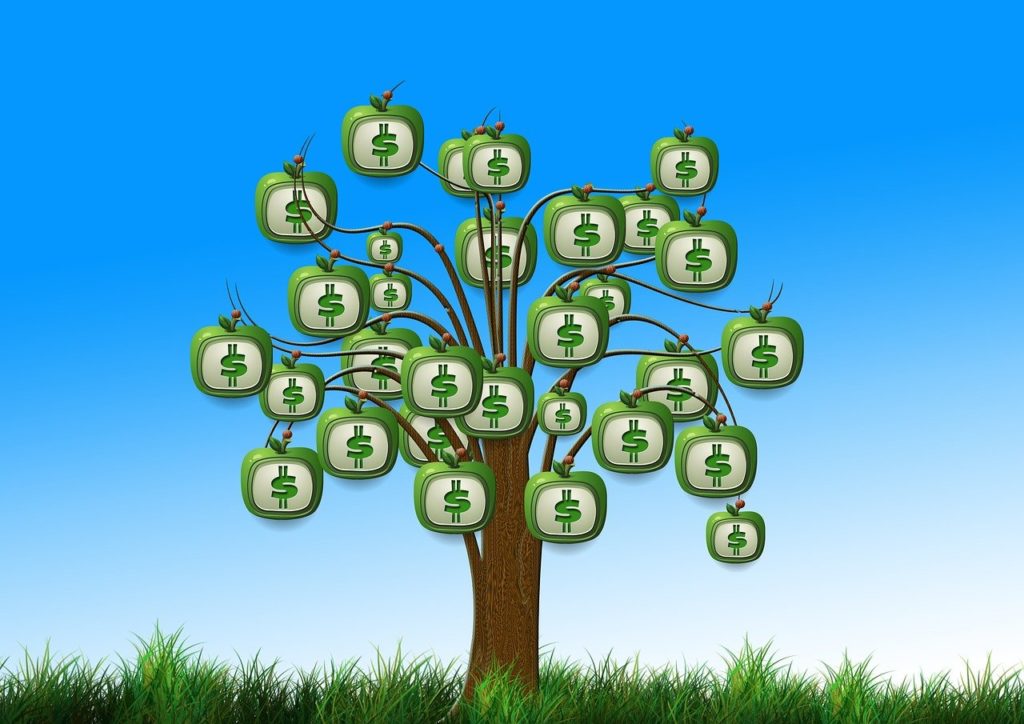 Here's an excellent way to illustrate it: Imagine that I agreed to pay you $50 for every book you could sell. It's my book, I self-published it, and I'm paying you to get it out there.
So you work like crazy to make $50 for every sale on every copy of my book. 
The title of the book? The Top 10 Guaranteed Ways to Make a Million Dollars in Less Than a Month.
Is the irony setting in yet?
Pinterest is like a gigantic learning library. Not only can you find what you're looking for, but you also find things that are helpful entirely by accident. 
The skills that you can learn from the content on Pinterest could be far more valuable than any of the tips and strategies that you're reading in this article. 
But seriously, if you take them the time to learn from the content on Pinterest, you could do any of the following, which are legitimate money makers:
You can start a podcast and monetize it. 
You create printables to sell on Etsy
You can learn how to make arts and crafts and other things that people like to buy on places like Facebook marketplace.
You can learn fine skills like calligraphy and find ways to get paid to make signs, addressing letters, making out invitations, and more. 
You can learn how to crochet or knit and sell hats and toys and scarves, and more .
You can level up your photography skills and find out how to sell your photos to stock photo sites, do portrait photography, take family photos, shoot weddings, and so forth. We're not making this up.
That's just scratching the surface of the skills that you can learn from Pinterest for free. Instead of relying entirely on this article to make $50 for each book you sell, read the actual book and figure out how to make a million.
And once you've learned that new skill and gotten good at it, you can turn to Pinterest again to promote your product or service.
Teach people how to make money on Pinterest as you did.
The law of averages is in favor of anyone that sticks with something long-term. If you apply the advice in this article on one point long enough, you will have a breakthrough, and you will start making some cash flow through Pinterest.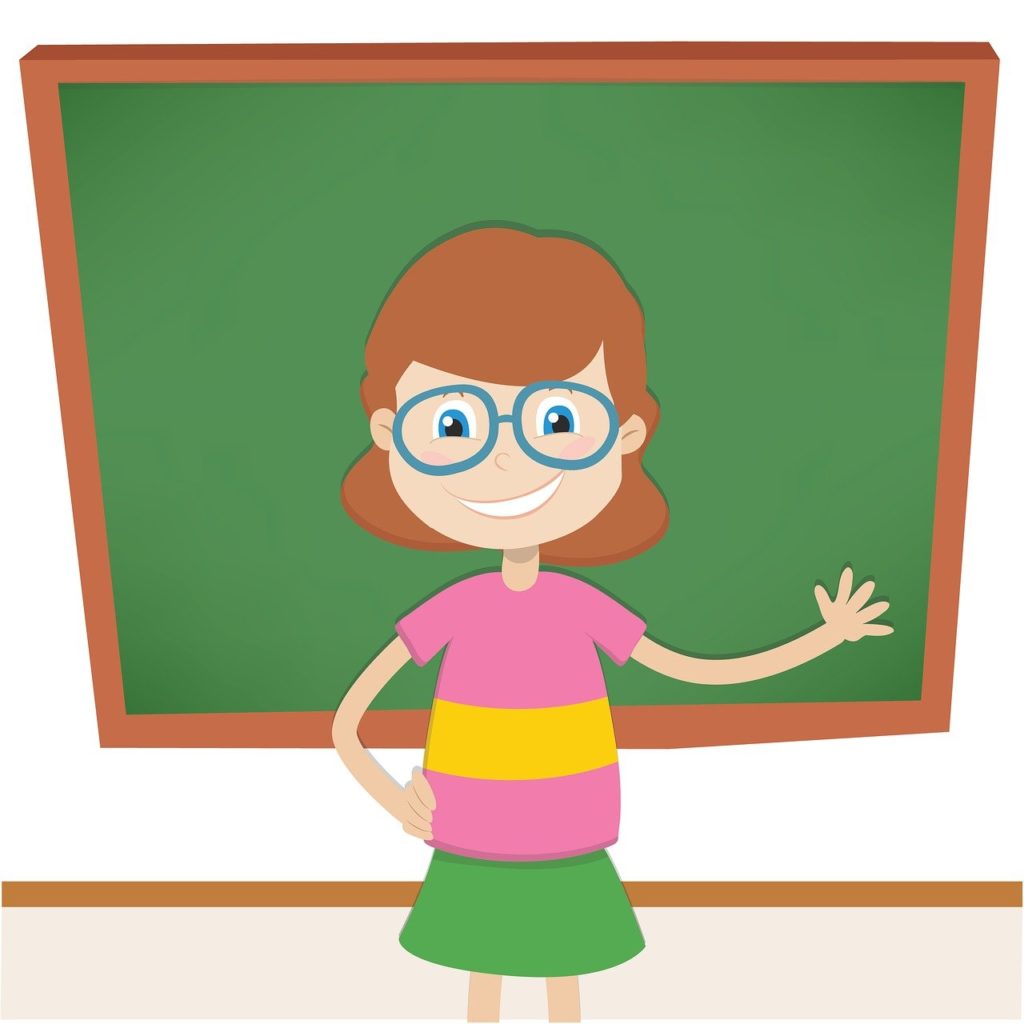 This challenge with the kind of advice in this article is that the experience is never the same for two people. 
Your experience making money on Pinterest, figuring out what works and what doesn't will be unique to you. This means that you will have something to contribute to the subject of how to make money from Pinterest that nobody else will.
You would be able to rewrite this article and add some bright and shiny new bits of advice. And you know what? That kind of content is worth money. 
So once you've landed on a strategy that makes money for you through Pinterest, don't just let it sit around in your notebook. Get it out there and monetize it. Make people hand over their cash for what you know.
Pin Your Profits
You're now equipped to turn a dollar with Pinterest. Document your journey and share it!