This post contains affiliate links. As a partner with Amazon and various brands, I am compensated when qualifying purchases are made through my referral links.
Automate Social Posts
Getting Your New Business Started is Hard Work, We Make Getting the Word Out Easy. Edgar Works 24/7, 365 Days A Year So You Don't Have to. What's Your Time Worth?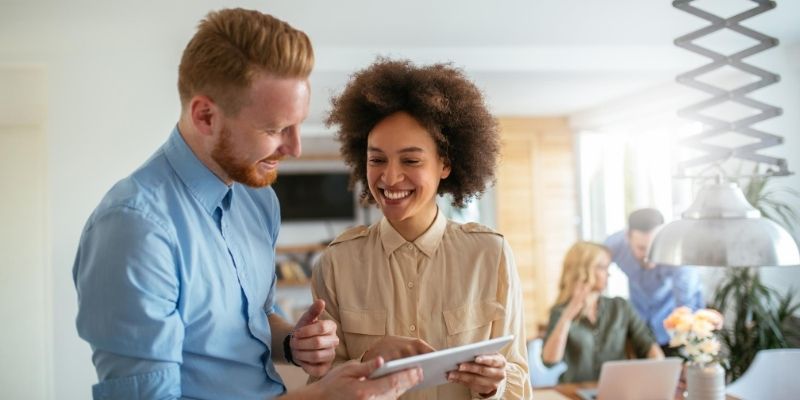 What is Meet Edgar?
If you are looking for a tool that can help you with social media marketing and management, MeetEdgar might be the answer.
Social media platforms can help you boost your website's traffic by leveraging your social media following to help make it happen.
While there are numerous options out there for social media marketing and automation tools, MeetEdgar might be at the top.
The significant advantage of MeetEdgar is that this tool can help you keep publishing posts even after you might have run out of ideas.
This advantage helps keep your followers happy, allowing you to leverage your social media following to drive traffic to your website.
---
How Do You Set Up MeetEdgar?
There are six main steps that you have to complete to get the most out of MeetEdgar. These include:
Add Your Accounts
First, you need to add all of your accounts from your social media profiles.
Now, it is essential to note that one of the significant downsides of MeetEdgar is that it can only work with three social media platforms. They are:
If you are looking for a social media tool that can work with other platforms such as Instagram, you might need to look elsewhere. On the other hand, from these three platforms, you can add up to 25 social media accounts.
Then, MeetEdgar can look at your accounts and see what you have been posting. To add an account using MeetEdgar, click on the network, log in using your credentials, and connect them to MeetEdgar.
You should be able to see your profiles on the MeetEdgar dashboard.
---
Add New Content
Once you have your accounts in place, it is time to add content. This button is in the top right corner of the dashboard.
Click on this button to open the editor page. Then, you can add links to images and videos, creating a queue.
While you are adding links, you need to tie them to your accounts to select which profiles will post the content.
You can even assign a category for each post under the tab marked "editor." There are six categories that MeetEdgar starts with, including inspiration posts, blog posts, promotional posts, questions, tips, and use once.
You can create your categories as well.
Once you are ready to add new content, you need to schedule it. There is a section you can use to schedule your posts conveniently.
---
View Your Library
The posts that you create are going to end up in the library. In your library, you can view, delete, and edit the updates for your profiles.
You can also filter your updates easily to see what is coming up for each of your accounts. In your library, you can view the total number of updates for each of your profiles.
Then, you can open the updates and edit them as you see fit. You can edit individual posts or perform bulk editing tasks.
MeetEdgar has a versatile approach to your library. The more content you have present, the more diverse your posts will be.
---
Add RSS Feeds
The RSS feed is one of the best features of MeetEdgar. The feed is used by MeetEdgar to help you curate social media posts without asking you to do too much work.
In the feeds section, you can click on the "manage all feeds" button. Then you can add a feed. When the next window opens, you can enter any website, and MeetEdgar will find the feed.
Then, you can customize the feed. With your feed pulled up, you can assign a social network and category to the feed, sending it to your library to screen.
To complete the process, you can flick on the "add feed" button. You can see what the content looks like before it posts. Then, you can approve an item and allow it to post. Or, you can reject it. You can also edit an item in your feed.
---
Create a Schedule
You can create a general posting schedule that applies to the various categories you have set up.
In this manner, you don't have to schedule every piece of content present in your library physically.
You should check your profile before you do this to make sure it works in the correct time zone. You can see this in the "Settings" section.
Once you pull up your schedule, you can see your calendar and add time slots. Then, you can approve your posting schedule.
Unpause Queue
The queue section of MeetEdgar is where you schedule posts. MeetEdgar queues your content in the "last in, first out" order.
This queue means that the new content you add goes to the top of the line.
Whenever you are setting up your queue, it pauses to give you time to set up. Make sure that you unpause your queue when done.
Once you have finished these steps, MeetEdgar is ready to go!
---
Alternatives to MeetEdgar
While MeetEdgar is a popular social media content management tool, there are alternatives. These include:
CoSchedule: This is a WordPress plugin that allows you to schedule when and where you want to share your blog posts using the dashboard in WordPress
Social Pilot: This is a mobile app that automates your posting process in advance for Facebook, Twitter, and LinkedIn
Agorapulse: This software program provides you with flexible scheduling options for your blog posts and provides you with one-click reports that help you determine the ROI of your content strategy
Hootsuite: Hootsuite allows you to unite your social media profiles, plan them on a single calendar, create content for each social network, and schedule it automatically
Take a look at all of these options and see which is right for you.
---