This post contains affiliate links. As a partner with Amazon and various brands, I am compensated when qualifying purchases are made through my referral links.
With Instagram's global audience comes the potential to make a steady income via Instagram. Here are some creative strategies where you can learn how to make money on Instagram.
Instagram is one of the most exciting and dynamic social media platforms online today. The company is continuously innovating and providing new ways for users to share content, both publicly and privately.
While many Instagram members use the app to share their content with friends, a growing number of members use it to reach a global audience.
Social Influencer Marketing 
If you have a substantial following on Instagram, then you have the potential to make money on Instagram by influencing the products and services that your followers use.
Many brands are tapping into this by working with successful Instagrammers to promote their products.
The brand will have the Instagrammer try their product or service and then share pictures on their page.
The Instagrammer will then make money from the brand as a sponsorship.
In essence, this is similar to the concept of buying ad space on a popular TV show or website, but having the Instagrammer try the product themselves and promote it makes the advertisement feel much more personal.
This strategy has become extremely useful over the past few years, and many up-and-coming brands have built their customer bases using Instagram.
InstaGROWTH
Are you ready to grow your audience, turn followers into paying customers + become known as an expert in your space?
Social influencer marketing is common in many different industries, so as long as your photos fit into a niche or theme, you can likely get companies to work with you.
If you are interested in working with brands and being an influencer, the first thing to do is get your follower count up.
This takes time, but you can speed up the process by networking with other Instagrammers that have a similar style to yours and being strategic with the hashtags and location tags you use.
Focus on quality content and stick to a unique brand image.
Once you've developed a substantial following, you can reach out to up-and-coming brands that you love about the possibility of being an affiliated influencer for them.
It may take some time to find sponsorships that work for you, but brands may eventually start reaching out to you to promote their products.
Once you get your first sponsorship deal, they tend to snowball, and over time you'll be able to generate a steady income as an Instagram influencer.
➡️ The Best Instagram Scheduling Apps
Affiliate Links 
Another great way to make money on Instagram is by putting affiliate links in your photo descriptions or in your biography.
Affiliate links are links to products or brands that you are associated with and that you promote on your page.
The difference between an affiliate link and a full brand sponsorship is that the money you make from affiliate links will be directly correlated with the number of people who click on the link or the number of people who buy a product from the affiliate link.
Businesses love working with social media companies to generate leads, and it is easier to work with a brand to get affiliate links than it is to get a full sponsorship.
You can put as many affiliate links as you want on your profile, so if you work with several different brands and have a significant following on Instagram, you can potentially make a substantial paycheck just using affiliate links.
Brands may reach out to you to become an Instagram affiliate, but you can also contact up-and-coming brands that are known to provide affiliate links and see if they are interested in working with you.
Clickbank is a popular affiliate network where many Instagram affiliates get started.
You Might Also Like to learn about:
Selling Your Photos 
If you take high-quality photos, there's a good chance that brands or media outlets will want to use them.
There are many ways that you can sell your photos. An easy way is to go through an online photo marketplace.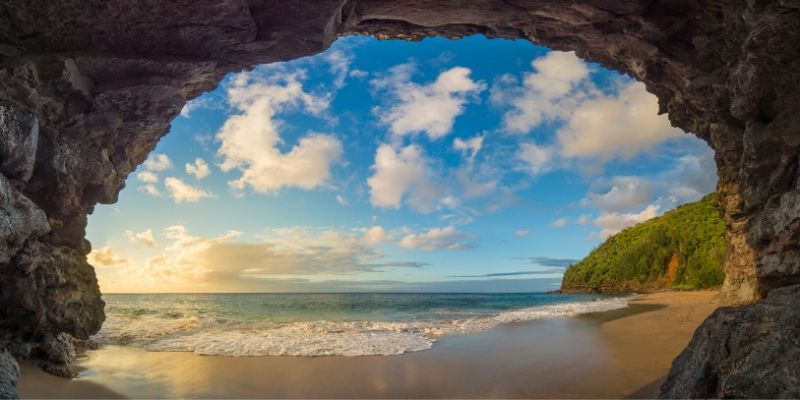 Many websites offer this service. You can go through your Instagram back catalog and upload any photos that you think might sell well.
If you're taking Instagram photos frequently, you can consistently upload new content for sale. This allows you to make money without putting in much extra effort.
Turn your digital images into extra cash on stock photography websites. Here are a few examples of websites to explore.
Aspiring stock photographers typically only need to submit a few sample photos to apply. If your photography skills pass muster, you can upload endless albums of pictures for sale.
10 Legit Ways to Earn Extra Money Online at Home
Multi-Level Marketing 
Multi-level marketing has become popular on Facebook in recent years, but it's starting to take off on Instagram too.
Businesses who use multi-level marketing strategies hire teams of Instagrammers with successful followings to run their own business selling the products or services that the broader company offers.
The Instagrammers can then create their teams of other influencers to promote the brand. Then, they earn a commission when they do so.
This model is similar to Mary Kay and Avon, but it uses online social circles instead of real-life ones.
Popular today are MLM companies like Monat, Stella & Dot, and CBD Oil.
If you have a broad online network and are excellent at developing relationships with others, this can turn into an easy moneymaking opportunity.
The trick to success in multi-level marketing is dividing your time between selling products on your own and recruiting new Instagrammers to your team.
Furthermore, the more members you have in your personal sales network, the more money you'll make. Likewise, there are multi-level marketing companies in various industries, they are particularly common in the health and beauty sectors.
To get started, do a broad search online for multi-level marketing companies that succeed through Instagram. Next, reach out to their users to learn more about the kind of work involved and the benefits you'll get.
After that, you can then join the company that makes the most sense for your interests, as well as your Instagram brand.
Use Instagram to Drive Traffic to Your Blog or Website 
If you already have a monetized blog or website or are looking to start one, Instagram is a great way to drive traffic and increase your ad revenue.
Start an Instagram that shares some of the best photos from your blog, and be sure to time your Instagram posts to release new content on the site.
Certainly, Include links with each post, as well as a link in bio, and encourage followers to check your site for more content.
It can be very lucrative to run a blog and an Instagram page that work together to drive traffic to each other.
New followers who find you on Instagram will then be motivated to check out your blog, increasing your revenue from ads and clicks on your site.
Likewise, It would help if you also encouraged your blog readers to check out your Instagram page, which will drive traffic to any affiliate links or sponsored posts that you put on social media.
Use Instagram to Promote Your Own Business 
You likely have another business outside of Instagram. Certainly, you can use the social media platform to boost your sales and attract customers.
Create a cohesive and attractive theme with your posts, and network with others to attract followers.
Be sure to post links to your sales pages wherever you can to attract new customers.
If your Instagram can gain a substantial number of followers in its own right, then you'll likely see a boost in sales through your business.
You may also want to consider running promotions specifically for your Instagram followers to keep them returning to your business.
Sell Your Profile 
If you have a large following on Instagram but no longer want to manage the page, you can sell your account to individuals and businesses who want to reach your followers.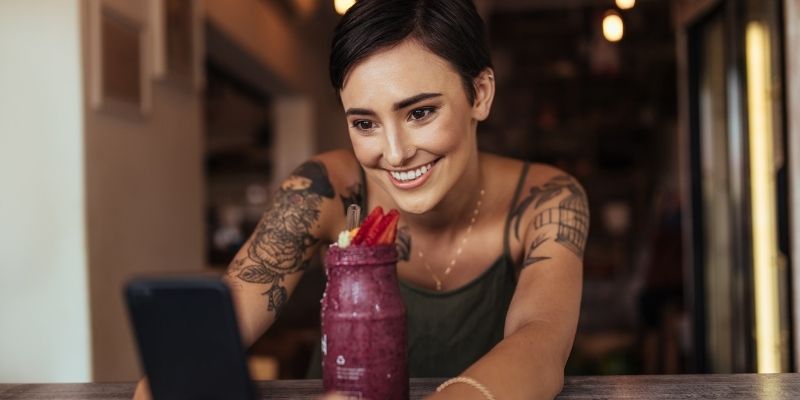 Websites such as SocialTradia will give you a platform to sell your social media accounts. After that, you can make a decent amount of money by selling your account if you have tons of followers.
If you are good at building new Instagram accounts from scratch, this could be an interesting (albeit slightly risky) way to make money.
You can work on building an Instagram account until you can get a decent paycheck for it. After that, you can sell it and use part of the money to set up another account.
It's important to remember that making money on Instagram takes time, so don't give up. Focus your energy on gaining followers and building a recognizable brand image.
Get SKED Social
Visually plan schedule and analyze Instagram posts and stories to engage your followers and convert more customers.
Free for 7-days. You'll Love It!
Instagram users love following accounts that consistently post high-quality images and videos. The better your content is, the more likely your account will stand out and gain new viewers.
There are many tricks you can use to boost your following as well. Be sure to tag your photos with popular hashtags and locations that will attract relevant viewers.
You can also network with other Instagrammers that you love. Connect with them via comments or messages.
By tapping into your network of Instagram friends to promote your content, you can gain views and followers quickly.
This network leads to a better paycheck and more interest from brands when you monetize your Instagram page.
FAQS
How Many Instagram Followers Do I Need To Become an Influencer?
A Micro-Influencer is in the 5000 to 10,000 follower range. Some brands and affiliate programs are happy to work with micro-influencers. An account with 100,000 followers or more is often approached directly with offers from brands.
How Much Money Can I Make On Instagram
While there is no limit to how much you can earn on Instagram, it's possible to earn more than 6-figures annually through sponsorships, influencer marketing, affiliate marketing, coaching, services, and product sales.
According to
Fox Business
, an average 
influencer can
 make anywhere from $30,000 to $100,000 each year by promoting products like clothing, food, hotels, and even vitamin supplements on their Instagram pages.