This post contains affiliate links. As a partner with Amazon and various brands, I am compensated when qualifying purchases are made through my referral links.
To be successful on Instagram, you need to focus on the two key factors of growth; likes and followers, because without likes and followers, you cannot expect your content to reach those new audiences.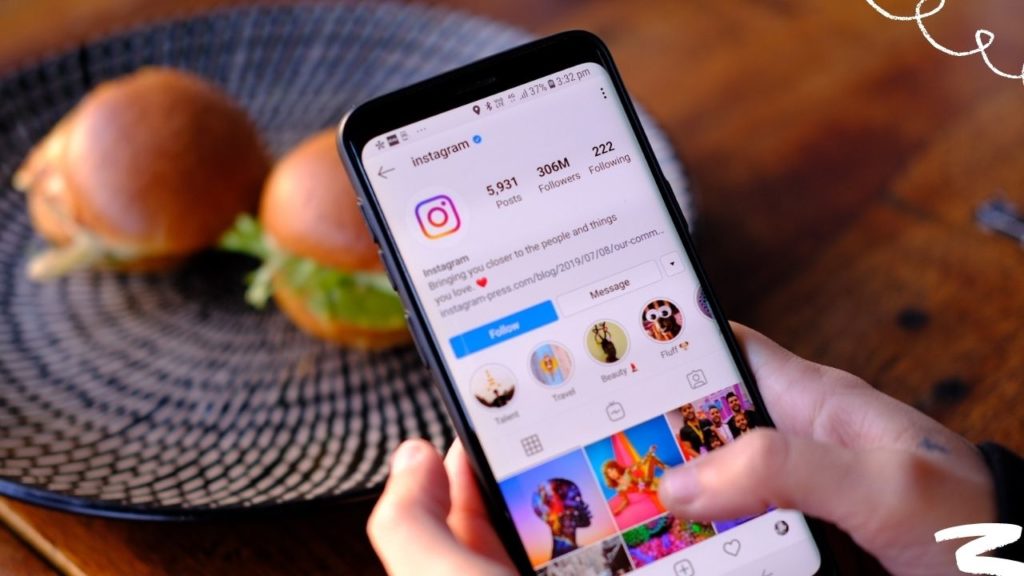 When done right, Instagram can play an incredibly successful role as a marketing tool. Whether you are looking to promote your business to a broader audience or share your lifestyle with like-minded individuals, social media has allowed you to broaden your potential audience.
However, in a market that has become saturated, it can be challenging to stand out from the crowd, and standing out from the crowd is exactly what you need to be able to do.
Quite simply, if nobody is looking, your product is wasted.
How Many likes and followers?
It is important to note that you do not need hordes of likes and follows to sell your product effectively.
But what you do need is a reliable, consistent, and very genuine following.
The biggest mistake people make when trying to gain more Instagram followers and likes is relying on services that offer merely a number rather than interaction, generating bots that will follow your Instagram.
While this boosts that all-important follower figure, these followers are not real and what you need is interaction.
The more people that talk about what you are offering, the more successful Instagram is as a marketing tool.
Engagement is key to getting the most out of your social media page. The more people who like your post, the more people start talking about what you are showing them, and the more you increase your chances of being seen.
The way that the algorithm works means that the more people engage with your post, the more likely your content will appear on those crucial main pages.
If you can crack the algorithm, you are almost guaranteed to crack a broader market, as more people will be able to see your content.
As a result, this increases your chances of following your page, exploring your other content, and trying to promote something, take a genuine interest in what you are offering.
Gaining traction organically can be a slow and painful process.
Unlike the multitude of bot services available, both for free and paid, gaining a fervent following that will engage with your page does not happen overnight.
It takes patience, and more often than not, you won't even know where to begin.
That's why it is essential to know your options because you do have many.
Pulling together several tried and tested methods; you increase your chances of organically building a following that will give you the interaction your service or product deserves.
Others have read:
---
Gaining Followers
To declare Instagram a successful marketing tool, you need to be able to gain followers, first and foremost.
In an ideal world, what you are looking for is a good number of followers who will engage with your page, not just boost numbers.
You're looking for those who can relate to the content you are posting and will be excited each time you post, ready to see what you have to show them next.
Ultimately, the more people you have following your page, the more chance you have to find those who are willing to engage with your content, so boosting your numbers is a great place to start.
Finding Your Audience
One of the most effective ways to gain followers is through engagement marketing.
This technique encourages you to seek out those who are more likely to engage with your content.
After all, if you are a business selling a new, innovative piece of sports equipment, you would assume that John, an avid video gamer who hates sports, will not be taking an interest in what you are offering.
Finding those who will champion what you are offering is crucial to gaining genuine interest.
Commonly you would do this by exploring hashtags related to your product, visiting the profiles of those who like similar things and like a few of their posts.
This acts, if you will, as a gentle poke.
It alerts the user to your interest in them, and as a result, they are more likely to take a look at your content, and should your content successfully catch their eye, you may just have gained a follower.
Using Hashtags
Hashtags play a vital role in the success of Instagram pages. Posting a photograph on your page is the easy part.
What is important is that you take advantage of what you can include in the description so that others will see your post.
By providing a simple description and several relevant hashtags (Instagram will allow you to include up to 30), you increase your chances of being seen.
There are a few essential things to remember when it comes to using hashtags to ensure that you are getting the best out of them:
Make sure they are relevant and reflect your image and the caption. For example, if your post is about protein powder, use hashtags that talk about protein, health, and fitness rather than hashtags about cats.
Ensure that you do not use hashtags that are banned, as that can then make your post entirely invisible to audiences. Always keep up to date with those that appear on the banned list.
Create your own! If you are a company, you need to promote your brand. Brand-specific hashtags will ensure consistency for your product and the audience looking at it.
Mix up your hashtags! You're looking to expand your audience, so target different locations, items, images, and brands to maximize your potential audience.
Content, Content, Content
Consistency is key to the successful use of Instagram. Gaining followers is only half the battle–keeping them is just as important.
You need to ensure that you are regularly posting high-quality content that best reflects what you are trying to promote. Not everything that you post is going to get hundreds of likes, and that is okay.
That does not signify failure. Persistence is important. The more you post, the more likely people will see it, and the more likely people are to see your commitment to what you are offering.
Through a mixture of regular posts and regularly updating your storyline, you remain in touch with your followers.
They don't want to feel forgotten, so make sure that you don't forget them.
Make sure your posts are consistent, contain crucial information and eye-capturing images, and you are bound to keep and grow your audience.
If you stop posting, people will stop following.
Partnerships
Partnerships between Instagram users and brands have become an incredibly popular way to boost audiences.
By working with other brands with large followings, you increase your chances of growing your followers.
Better still, assuming that you partner with the correct brands that best reflect what your content is promoting, you increase your chances of gaining followers that will have an interest in what you are offering.
There are many ways that you can use utilize a partnership:
• Through running regular story takeovers.
• Paying influencers with large followings to do sponsored posts, sharing what you offer with their audience.
• Occasional big-brand giveaways.
Irrespective of which of these methods you choose to adopt, the goal is always the same–maximizing potential.
Social Media Domination
Social media is an incredibly dominant force in the lives of many in this day and age.
Facebook, TikTok, YouTube–you name it, they are packed with millions and millions of active users, making them a prime location for access.
Cross-promotion is a handy tool for gaining followers. Through your use of several platforms, you increase your chances of being seen by a wider audience.
Use your other platforms to promote your Instagram regularly, and over time you will realize that you start to have followers who will follow you across all platforms.
Anywhere you create high-quality content, and having an audience is a great place to promote your Instagram.
Gaining Likes
Once you have gained followers, you must encourage your followers to like your content. To get the most out of your Instagram account, you need to engage those followers, providing regular, high-quality content for them to enjoy.
---
Capturing The Eye
When you go to a restaurant for dinner, you find your eyes are often drawn to the dishes that are visually represented on the menu.
If it looks good, it is going to taste incredible, surely?
The same ideology can be applied to Instagram. The better your posts look, the more likely people are to be encaptured by them.
Therefore it is essential to ensure that you use relevant, clean, beautiful images that represent your content in an exciting way for the viewer's eyes.
Top tips for getting the best out of your visual content include using clean, neutral backgrounds to allow your focal subject to stand out and use simple text in simple fonts to get your point across without overwhelming.
---
Words Matter
The caption box that appears when you create a post is one of the most useful parts of the post. It is there for you to provide context to your photo.
Ask your audience questions, lead them into interaction, and ensure that your photo makes sense by providing crucial written details.
Personalize the caption, referring to your audience directly to captivate them, give them information that you may deem important, but invite them to engage with your post.
It allows you to create an interaction, and interaction is key to sustaining interest from followers.
---
Treat Your Followers
A great way to get people to like and share your content is through giveaways and contests. Everybody loves the opportunity to win something, so you will find that you can capture entirely new audiences this way.
Posts that promote these kinds of interactions will encourage followers to like, comment, and tag their friends in them, in turn displaying your content to a new audience.
As well as this, it shows your followers that you care about them. That you are willing to give back to them in return for their commitment to your content.
---
User-generated content is a fantastic way to encourage healthy interactions with your followers.
If you can show other followers that your brand is supported in one way or another by other, real users, then you will find yourself able to establish an important avenue of trust.
Rather than just providing a product or a service, you are now providing a relatable product or service that people have and do use.
This encourages others to grow invested in using what you are offering too.
---
Followers Are Friends
It is essential to make sure that you treat your followers as you would friends in your home.
Nobody is asking you to host a four-course meal with them, and of course, it is crucial to separate business from pleasure.
Still, it is essential to establish a connection with your followers. If people can see that you are a friendly, hospitable person, they are more likely to want to invest in your product or service.
When they comment, reply to their comments. When they message you, be sure to message them back.
Leaving them on 'read' is the worst possible thing you can do because it shows them that you don't care enough about their support to respond.
There are many ways to grow your Instagram, but targeting followers and likes in more natural forms is a great way to gain an audience that will truly respect your product/service.
By implementing some, if not all of the above, you will soon find that your page gains traction, and there is little better than reliable, positive traction.
Positive engagement on your social media account is the best way to gain followers, likes and promote your offering.