This post contains affiliate links. As a partner with Amazon and various brands, I am compensated when qualifying purchases are made through my referral links.
When you publish a post on Facebook, you might want to set it in a way that others can share it. The key to making a shareable post on Facebook is to post in Public status. You can, however, change this after you create the post. Here's How.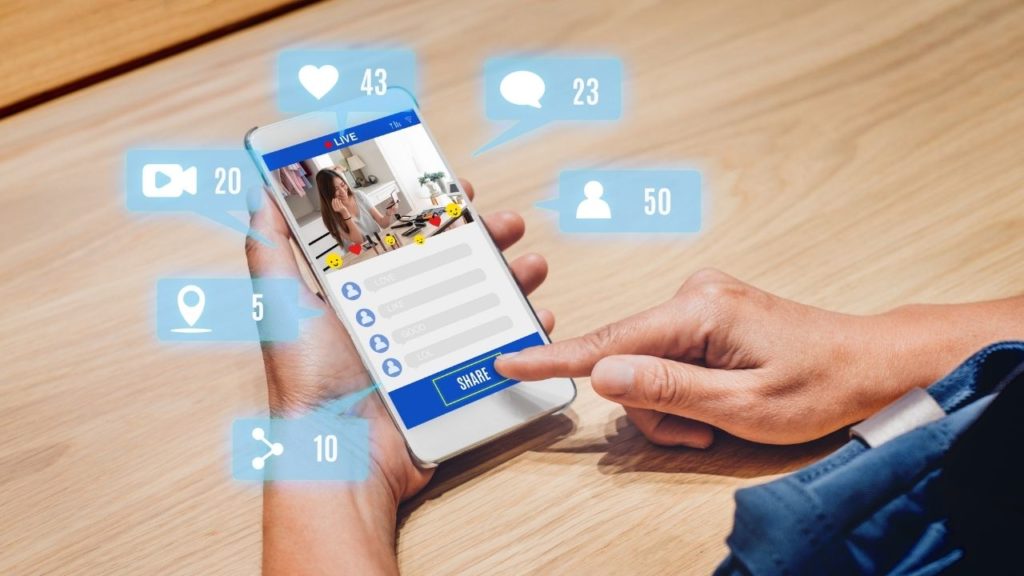 If you hover over the post that you want to make shareable, you'll see the privacy settings that dictate who is going to see your post. The image below shows an example where I have set the privacy to show only to my friends, Jeff's friends, and Terri's friends.
If Jeff and Terri share the post, their friends will see it. Buf if one of their friends shared it, it wouldn't be visible to the public in general.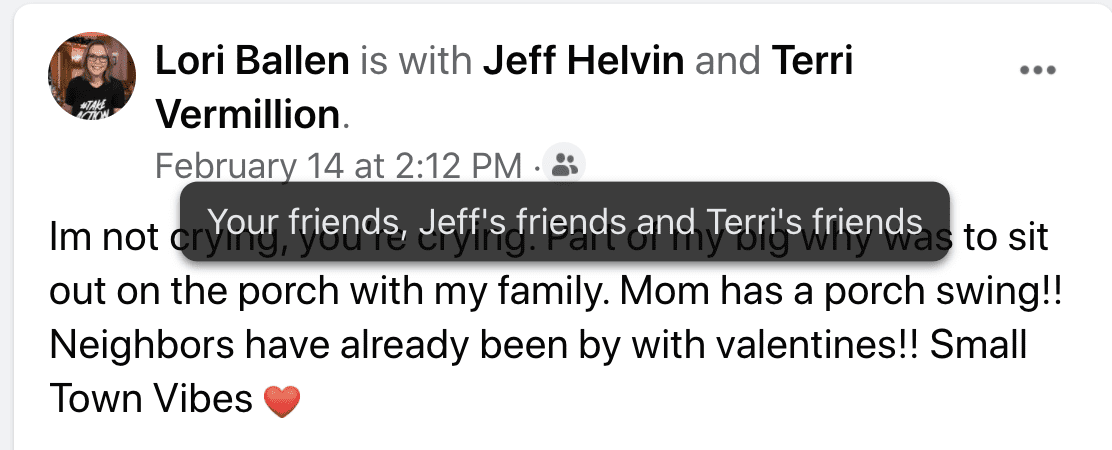 If you want a post to go viral, it would need to be public.
Desktop:
Find your post that you want to make shareable and click the 3 dots.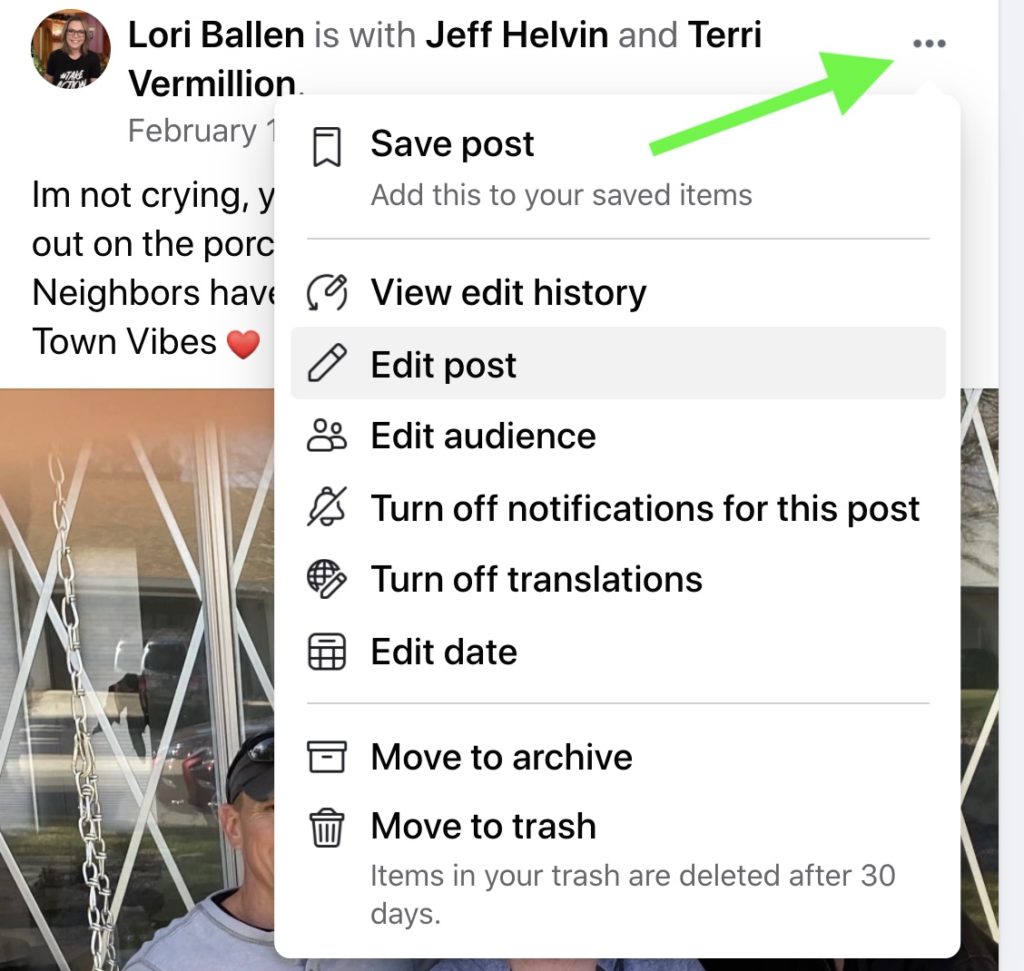 2. Select Edit Post
3. Click the small arrow to the right of the friends list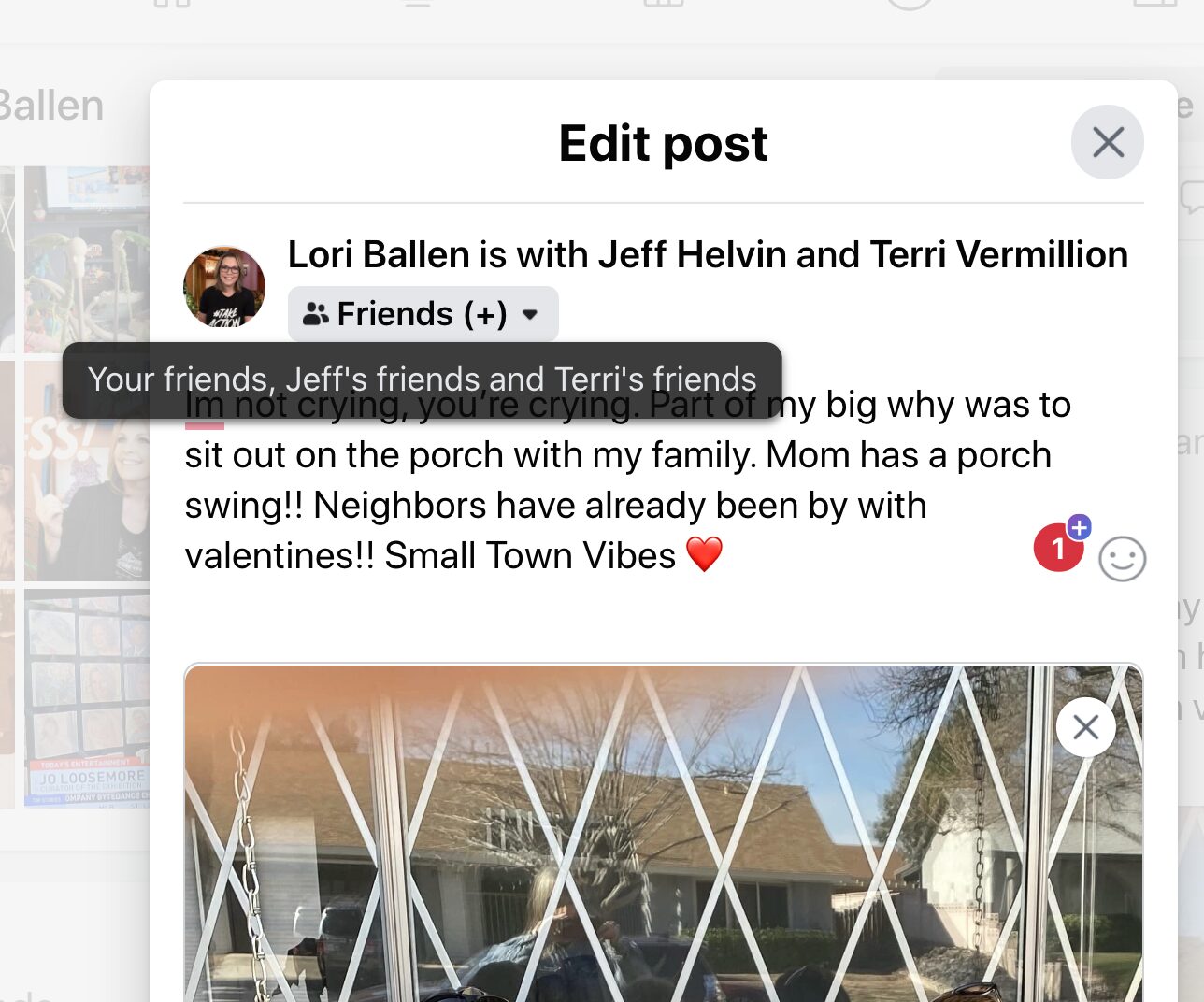 4. Select the Audience to PUBLIC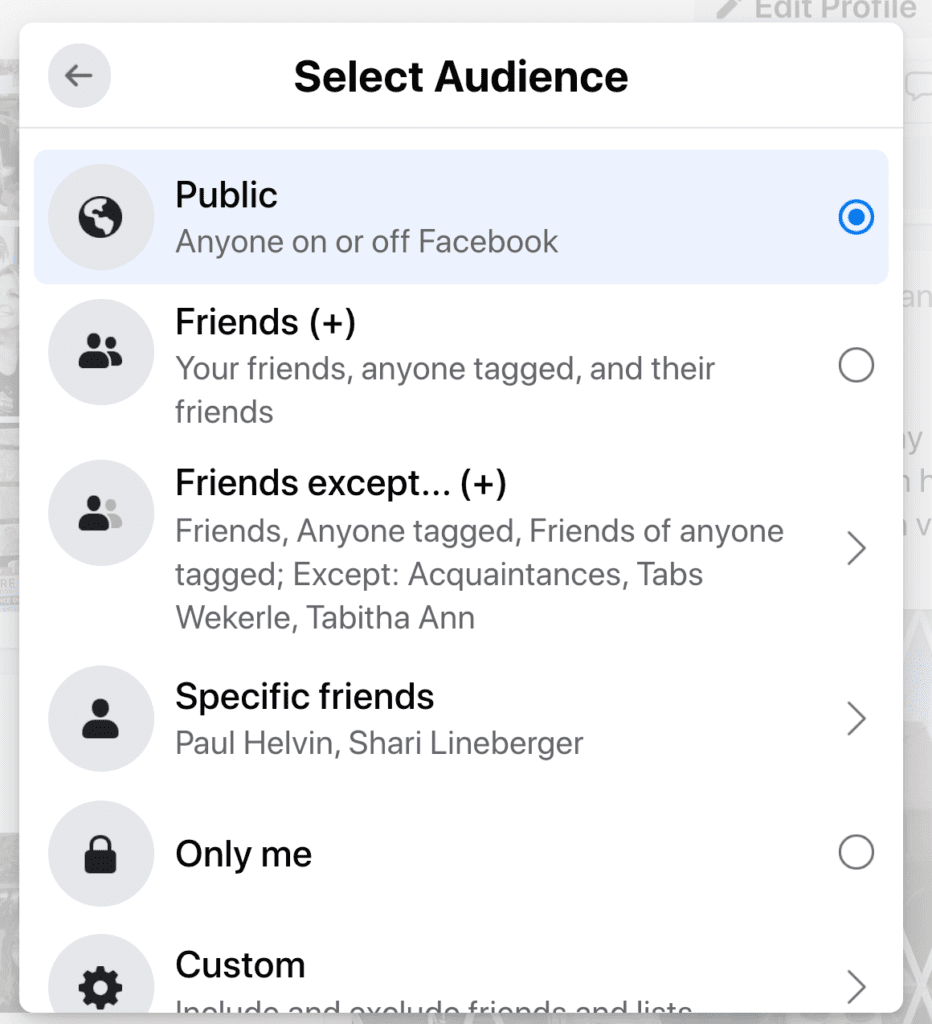 5. Click the back arrow to return to your post and choose Save.