This post contains affiliate links. As a partner with Amazon and various brands, I am compensated when qualifying purchases are made through my referral links.
You may have heard of Clubhouse, the hot new social media app that's all the chatter. Or maybe you haven't. This article goes over the new Clubhouse Social Media app. Read the article to find information about how it works and the benefits of signing up.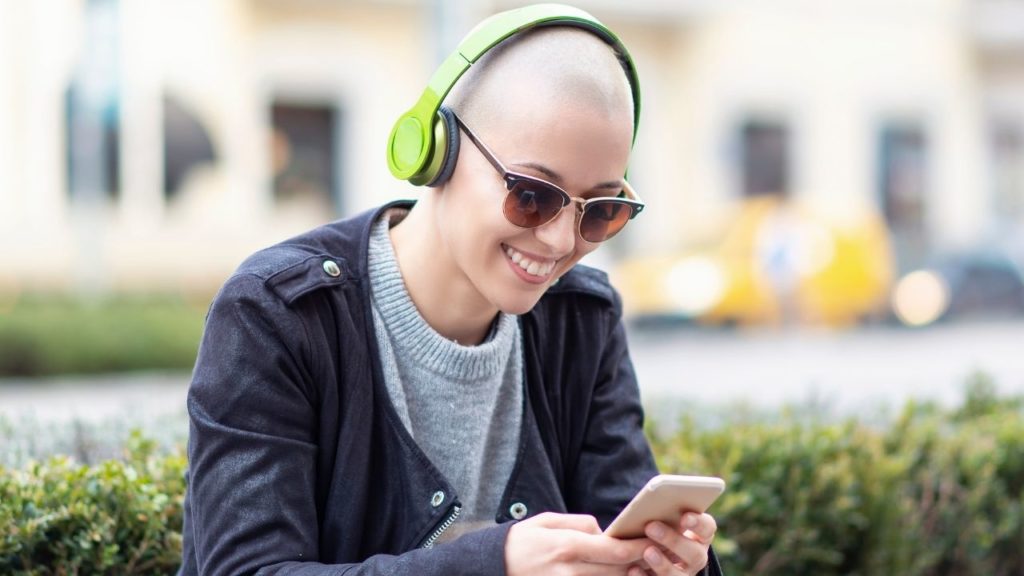 "Silicon Valley is going crazy for Clubhouse, a social media app with 1,500 users that's already worth $100 million." – CNBC
Joining the platform requires an invitation from a current member. The Clubhouse is a new social media app with a fresh twist that entrepreneurs Paul Davison and Rohan Seth created last year.
The creators described it as "the latest way to communicate on social media." They built the app based on exclusiveness, and that's why you have to receive an invitation to join.
The platform launched in 2020, so it's still in the early stages, but it's already popular with quite a few celebrities.
The Difference Between Clubhouse and Other Social Media Apps
The most significant difference between Clubhouse and other social media platforms, such as Facebook, Twitter, or Instagram, is that the creators built it solely around audio and voice.
Your voice controls the app, and you communicate with other members verbally rather than on a keyboard. Clubhouse allows people worldwide to have real-time conversations.
The platform gives you the option to jump in and out of numerous discussions in real-time—conversations about various subjects and topics.
Clubhouse Member Rules
The platform's main rule is no recording or sharing of any conversations you find or hear on the forum.
Clubhouse User Complaints
The Clubhouse platform is still pretty new, and most users are praising the unique app, but there has been one complaint.
According to some users, the app doesn't have a sound moderation system in place. There have been complaints from users that other users verbally abused them.
They claim that nobody stepped in to moderate the situation or stop the person from harassing them.
Keep in mind this was with a few of the Clubhouse app users, and mostly, people love using it.
Features of the Clubhouse App
Once you're a member, you have many cool options, such as eavesdropping or joining in on any conversations that interest you.
It's similar to having a podcast except with a vast audience who's listening in real-time. Users of Clubhouse can share their thoughts and chat with others if they have questions or move on to something else.
So far, most of its users are carrying deep and in-depth conversations that may last for hours. Users have given the platform their rave reviews.
The Benefits of Using Clubhouse Social Media App
The Clubhouse app provides numerous benefits you won't find on any other social media platforms. The app allows for the ability to connect with professionals everywhere, either in or outside your industry.
You will chat verbally with people in real-time, exchange stories, and bounce ideas off of each other for feedback.
Another great benefit is that they don't use the same algorithms other platforms use.
Other networks, such as Facebook, ensure users live in an echo-chamber and only see things they agree with or falls within their interests. Instead, all conversations are in impromptu rooms filled with chats on various topics.
Clubhouse focuses on offering the best high-quality discussions possible.
The platform is a fantastic tool for new business opportunities and ventures, and everyone involved benefits from using the platform.
The networking possibilities and opportunities are endless.
FAQ
Can anyone sign up for the Clubhouse social media app? 
No. The creator built Clubhouse around exclusivity, and you must be invited to the app by a member to join. However, this rule may change in the future. 
How is Clubhouse different than every other social media platform? 
Clubhouse app is different than other platforms because it is entirely operated by your voice. You have a vast array of conversations and discussions to listen to or join in on if you choose. 
I'm listening to a discussion on a subject I am writing a paper on. Is it okay to record the conversations and listen to them later? 
No, the group's number one rule is that you cannot record or share any of the conversations. That rule is non-negotiable, and moderators could restrict you from using the app if you get caught.