This post contains affiliate links. As a partner with Amazon and various brands, I am compensated when qualifying purchases are made through my referral links.
One of the most important marketing platforms for small businesses today is called Yelp. There are millions of people who use Yelp to find small businesses in the area. While Yelp is great for customers looking for companies, Yelp is also essential for business owners.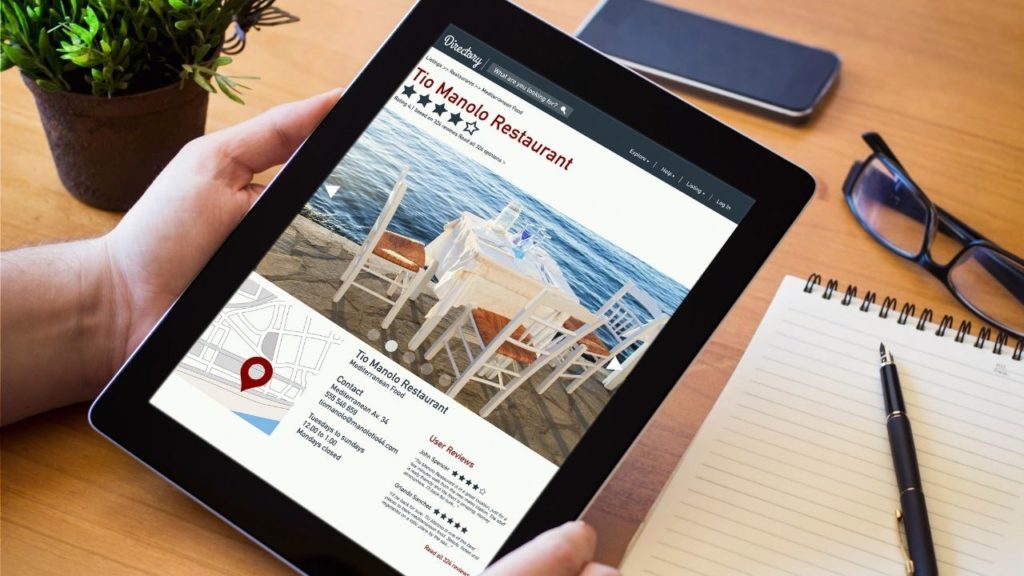 As a small business owner, it is crucial to understand the question, "how does Yelp work," and how companies can use this to bring in more customers.
What Does Yelp Stand For?
Yelp does not stand for anything. The name of the platform is Yelp.
Who Created Yelp?
For those who might not know, Yelp itself was created back in 2004 by Russel Simmons and Jeremy Stoppleman.
Yelp went through several rounds of funding to raise the capital it needed to grow its brand. By 2010, the website had already garnered more than $30 million in revenue and had more than 4.5 million reviews from its users.
Today, Yelp is the go-to place for anyone looking for a product or service in the local area.
---
How To Create a Yelp Page
For those wondering how to get a Yelp business listing, the essential step is to add a business listing on the platform.
To add a Yelp business listing, the steps include:
Go to the Yelp website and look at the "add business" page.
Then, enter the details about the business. Include the business's name, the address, the phone number, the hours, and the industry. It is helpful to include an email address, as well.
Finally, click the "add business" button.
These are the basic steps for small businesses to get started on Yelp.
---
How to Change a Business Name
For those looking for how to change a business name on Yelp, they simply need to navigate their way back to this page and change the company's demographic information.
This page is also the place that business owners can visit if they need to know how to delete a Yelp account.
Everything regarding the company can be managed from this page.
---
Claim an Existing Business Listing
On the other hand, there could already be a listing for the business even if it hasn't created a specific account yet, which is an essential part of Yelp for business owners.
If there are already a few reviews left of the business, there might already be a business profile set up.
It is essential to claim it to manage the business's reputation on Yelp and respond to reviews accordingly.
There is a button where business owners can "manage my free listing" and enter the requested information.
This area will help business owners take control of their listing.
---
Add Photos With a Yelp Business Profile
It is important for those who want to get the most out of Yelp to create a Yelp business profile.
This profile can also help those wondering how to add photos to Yelp review or their business profile overall.
All of the business information has to be correct, as this is an integral part of local SEO. Then, business owners need to make sure they provide their customers with everything they need to locate and post reviews.
---
Encourage Positive Reviews on Yelp
Business owners need to make sure they encourage positive reviews on Yelp.
For those who are wondering how to post a review on Yelp, this is very easy.
Simply visit the Yelp website. Then, in the top left corner, there is a button that people can click to write a review.
After this, people can select the business they would like to post a review for, write the review, and click the post button.
Ideally, businesses will respond to the review relatively quickly.
Businesses need to make sure they manage their reviews accordingly, as this can impact their overall rating.
Some of the top Yelp business insights when it comes to how to get Positive Reviews on Yelp include:
These strategies will help everyone encourage positive reviews on Yelp and raise the star rating.
---
Interacting with Yelp Reviews
For those wondering how to flag a review on Yelp, Yelp maintains something called a review filter. This tool is one of the top ways that business owners can manage their reviews.
For anyone who is wondering how to delete a Yelp review, this is how Yelp business owners can delete yelp reviews that are unrelated to the company.
Instead of business owners letting their companies get dragged down by fake reviews that don't matter, they can remove them.
If there are any issues related to the filter, business owners can reach out to Yelp customer service for help through the "help" or "contact" buttons on the Yelp website.
At the same time, business owners need to know how to respond to a Yelp review. There is a search algorithm that favors business owners who interact with their reviewers, so try to let positive reviews know that they are appreciated and respond to negative reviews quickly in a constructive manner.
The more business owners interact with reviewers, the higher their rank will be, which could answer the question, "how to become Yelp Elite."
---
An Overview of Yelp Ads
Finally, there are also options to advertise on Yelp. For example, a call-to-action button costs a dollar per day.
A CTA can be added through a Yelp enhanced profile. There are also options to customize videos and photos, controlling the order in which they appear, through the Yelp enhanced profile. Yelp provides enhanced profile users with a lot of control over their ads.
Also, small businesses can advertise on Yelp. Overall, Yelp ads' cost for small companies hovers between 30 cents per click and 40 cents per click.
When it comes to how to advertise on Yelp, most businesses use something called a self-service option.
Through the Yelp business profile, businesses can set their target budget, set their target market, and see how their ads perform when it comes to clicks and conversions.
If businesses would like to adjust their ad budgets at any time, changes can also be made through this page.
Furthermore, for those wondering how to cancel Yelp ads, particularly from their competitors, this can also be done through the enhanced profile.
Many people do not want to see ads from their competitors on their pages.
Everyone can use their enhanced profile and remove ads from their competitors for a dollar per day.
---
An Overview of Yelp Competitors
When looking at the Yelp competitors, there are a few major ones. The biggest one is Trip Advisor, which is mostly aimed at tourists but targets the same demographics.
Trip Advisor often posts listings of the top restaurants in a particular location, the top hotels to visit, and some of the top attractions in a given geographic area.
Some of the other significant competitors include Bing, Zagat, and Angie's List. Angie's List mostly caters to companies that provide home improvement services but target a narrow slice of Yelp's demographics.
OpenTable competes with Yelp specifically in the restaurant demographic, to use OpenTable to make reservations with restaurants directly.
---
How Does Yelp Waitlist Work?
Speaking of restaurants, there is another feature on Yelp called the waitlist. Using the Yelp Waitlist, everyone can take a look at the live wait time for a restaurant.
People can then join the waitlist remotely before they get to the restaurant either through Yelp's website or the Yelp app.
Once individuals have placed themselves on the waitlist, they should receive a confirmation text via their smartphone.
This alert should also notify people when their turn comes up on the waitlist, helping everyone save time when they go out to eat.