This post contains affiliate links. As a partner with Amazon and various brands, I am compensated when qualifying purchases are made through my referral links.
Both GoDaddy and NameCheap simplify things quite a bit, but there are some significant differences between these hosting platforms' domain name registration options.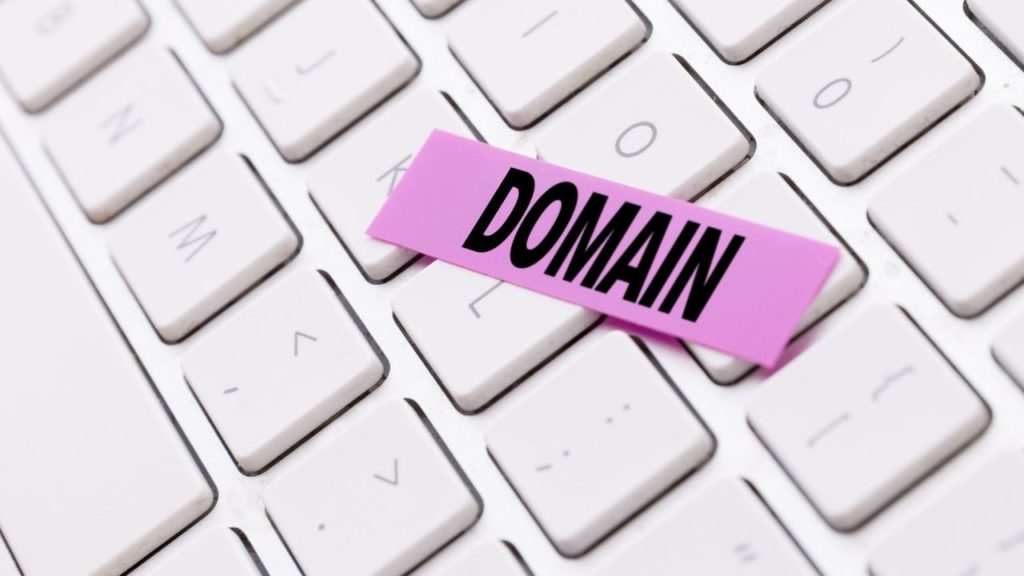 Find Your Perfect Domain
Add an idea and Check out the Suggested Domains.
Finding the right hosting company for your website is a huge piece of the puzzle when it comes to the success of your online business.
Table of contents
Unfortunately, with so many different options out there to pick and choose from, finding the right one is nowhere near as simple or straightforward as most people think.
Luckily, though, you can narrow things down quite a bit by focusing on two of the top-tier options – GoDaddy and NameCheap.
Both of these hosting platforms have a fantastic reputation, both of them offer a myriad of options you can use to build up your online business, and both of them are pretty affordable.
But how do these two hosting platforms back up against one another?
That's what we cover in this detailed guide.
Let's jump right in!
---
Domain Name Options
Buying a domain name in 2020 should be a simple and straightforward process, but a lot of name registrars and hosting companies make it more difficult than it should be.
For starters, both of these companies have robust domain name search options that you can use to find out if your ideal domain is even available.
You'll be able to check against a variety of different Top Level Domain (TLD) options, too.
Things get a little different between these two services, though, boiling down to the price of domain name registration.
As of late 2020, NameCheap offers significantly less expensive domain name registrations compared to GoDaddy.
Though these prices fluctuate regularly, it's not at all uncommon for domain names registered with NameCheap to cost anywhere between 25% to 40% less than what they cost at GoDaddy.
That's not an insignificant amount of money.
On top of that, NameCheap also offers free custom name servers as well as free privacy protection that anonymizes your registration as part of your domain package.
GoDaddy also had a significant security breach a while back that exposed a lot of information regarding domain name registration details, and that's the last thing you want to worry about when you're looking to secure your information online.
NameCheap has an advantage when it comes to domain name services.
---
Pricing
Web hosting companies love to promise unbelievably low prices (at least at first) to suck in new customers before cranking monthly costs through the roof after an introductory block of time – and both GoDaddy and NameCheap have done this in the past.
Thankfully, both of these companies have shifted gears in the last few years and almost wholly dropped this kind of predatory practice.
NameCheap has gone so far as to guarantee that the prices you pay when you sign up will be permanent or as long as you renew, whether or not you choose to pay monthly or to prepay your hosting package annually.
Another cool thing that NameCheap does when it comes to annual prepay registrations is to offer customers a 50% discount when they go down this road.
That means you get 12 months of hosting while only paying for six months – a deal that beats pretty much everything GoDaddy has to offer.
On the flip side of things, GoDaddy promises a "price freeze" for three months when you sign up for hosting.
This guarantees that your monthly fees will not increase at all for the next 36 months, locking you into their low prices even if they decide to increase their costs for other customers over that same block of time.
Prepaying annually can save you up to 25% compared to the 50% you get off of NameCheap deals, which isn't ideal – but it's usually light years ahead of the annual discounts you'll get from other hosting platforms.
As far as standard hosting fees are concerned, you are pretty much going to pay the same at both GoDaddy and NameCheap before discounts, deals, or special promotions kick in.
Most of the hosting packages (the entry-level ones, anyway) from both of these companies started around $3 per month and go as high as $15 a month – at least for shared hosting, anyway.
NameCheap gets a slight advantage here if you're going to prepaying annually. If not, it's worth looking at the currently active deals and promos both companies are running to see which one makes the most sense for you.
Hosting Feature Set
If there's one area where both of these companies have clear and obvious differences, it has to be in the hosting features both companies offer their customers.
NameCheap is a bit more "bare-bones" than GoDaddy services, especially at the lower levels of shared web hosting.
You don't get quite as much bang for your buck when you move forward with NameCheap, at least not the surface.
Depending on the shared web hosting plan you get from NameCheap you'll either have between 20 GB, 50 GB, or unlimited storage – with the unlimited storage plan (significantly) more expensive than the 20 GB plan.
A free domain for a year is included with NameCheap as part of all plans, but the wrinkle here is that it has to be a .website domain.
If you want a different Top Level Domain (like .com, for example), you'll have to pony-up the extra cash.
Upwards of 50 free SSL certificates are available with a NameCheap plan, helping you start an e-commerce operation without a lot of headache or hassle.
Bandwidth is completely unmetered across the board regardless of the plan you choose, too.
You'll only get 30 free email accounts with entry-level NameCheap plans, though you can bump that up to unlimited email accounts if you're willing to pay a little more. Free website migration from other web hosts might be something that you want to take advantage of, too.
GoDaddy features are certainly more plentiful, starting with the amount of entry-level storage you get at the least expensive price points.
Even the cheapest GoDaddy hosting packages will give you 100 GB of storage space, five times the amount you get from the most affordable NameCheap packages.
You can bump up to unlimited storage without having to spend a small fortune, too.
A free domain for a year is included with every GoDaddy hosting package and it doesn't have to be limited to a .website domain, either.
You can go with ANY Top Level Domain you choose – including a .com domain if available – and that's a huge advantage.
An area that GoDaddy falls short is in the free SSL certificate arena. You'll only unlock free SSL certificates if you have an Unlimited plan (or higher).
Bandwidth across all of your sites is 100% unmetered. You get a free Microsoft 365 account for 12 months with your hosting package (including unlimited free email accounts).
The one-click application installation setup in the admin panel is one of the best in GoDaddy's business.
All in all, if you want a full-featured hosting package that isn't going to cost an arm and a leg, it's hard not to like everything extra that GoDaddy brings to the table.
Find Your Perfect Domain
Add an idea and Check out the Suggested Domains.
Performance and Security
Both NameCheap and GoDaddy promise 99.99% of the time, but if you have a closer look "under the hood" that the stats and analytics from the past five years (publicly available), you'll see this isn't exactly accurate – at least for NameCheap, anyway.
NameCheap has a bit of a shaky reputation when it comes to overall reliability and uptimes, dipping significantly below 99.99% of times a handful of times over the last five years – sometimes multiple months in a route, too.
At the same time (and over the same block of time), GoDaddy has an almost perfect uptime record.
Dig a little deeper, and you'll find that GoDaddy only has about 26 minutes of downtime every month (on average) compared to the more than 82 minutes of downtime every month NameCheap has on average.
That means you'll get nearly four times more downtime if you choose to move forward with NameCheap versus GoDaddy as your new hosting operation.
On top of that, GoDaddy (even though they had a security breach in the recent past) has a much better reputation for overall security, privacy, and protection for personal and private information them NameCheap does.
GoDaddy has an almost legendary reputation for taking the privacy and security of its customers very seriously.
NameCheap isn't a slouch in this department by any stretch of the imagination – but that just not quite as well-regarded in the performance insecurity department as the folks at GoDaddy are.
There's really no competition here. If reliability and overall security is crucial for you that you'll want to move forward with GoDaddy as your host for sure.
Find Your Perfect Domain
Add an idea and Check out the Suggested Domains.
GoDaddy vs. NameCheap Final Verdict
At the end of the day, you really can't go wrong, choosing either GoDaddy or NameCheap as your new web host.
Both of them offer fantastic services at affordable price points, and both are light years ahead of competitors that are comparably priced.
Both options have feature-rich hosting packages to fit most every budget imaginable, both make it easy to get started with a new website, and both have solid support solutions in place – both customer and technical support, too.
When you get right to it, though, it all boils down to whether or not you trust the folks at NameCheap to help support your online platform or business more than you trust the folks at GoDaddy.
That's something that you're going to have to figure out on your own, something you'll need to do a little bit of digging and due diligence on, and something that only you'll be able to decide for yourself.