This post contains affiliate links. As a partner with Amazon and various brands, I am compensated when qualifying purchases are made through my referral links.
The goal of Blog Fixer is to make sure that all plugins, articles, and the links on people's blogs are functioning appropriately. There is a wide range of services provided by Blog Fixer that helps all users get the most out of their blogs.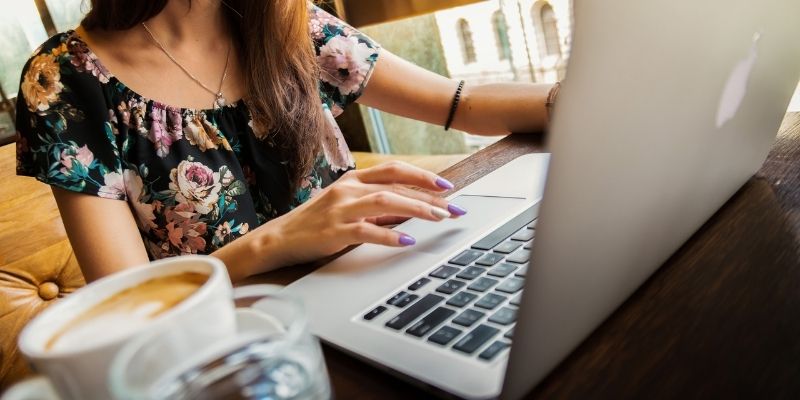 In today's era, most people turn to the internet when looking for products and services. As a result, many individuals and businesses are trying to increase their online presence by adding a blog.
By talking about relevant topics to the industry and writing about recent events in the news, individuals can use a blog to share helpful information with their visitors and drive traffic to their websites.
This blogging strategy can generate leads, boost conversions, and drive revenue growth. At the same time, everyone needs to make sure they are running a successful blog.
Blog Fixer provides a wide range of services that bloggers can use to ensure their websites function correctly.
Some of the services that are provided by Blog Fixer include:
Image Alt Text Generator Fix
This service aims to fill in missing alt tags, allowing the Blog to increase its compliance with ADA.
Adding alt text to images will help bloggers tailor their graphics to meet the needs of search engines.
This strategy can improve the Blog's ability to rank for specific keywords, increasing search result rankings.
No Follow Fix
By looking at links, Blog Fixer can ensure that all links comply with the latest Google algorithms.
Any monetized links need to be "nofollowed" for best SEO. The No Follow Fix service from Blog Fixer will ensure that the Blog is fully compliant with all No Follow best practices in a matter of minutes.
Mixed Content Error Fix
When blogs migrate from HTTP to HTTPS, many mixed content errors can take place. Some blogs still suffer from these errors. The Mixed Content Error Fix service from Blog Fixer will address any remaining issues left over from the conversion to HTTPS.
Remove Comment Links
Numerous broken links are often scattered across a variety of blogs through comments. These broken links can lead to site spam. This spam can seriously harm a blog's search results ranking.
By removing these comment links, bloggers will enjoy greater results rankings on numerous search engines.
Dead Affiliate Program Fix
If there is a dead affiliate program that the Blog is linking to, this can damage the site search results rankings. That is where this service from Blog Fixer can be helpful. By removing links to dead affiliate programs, the ranking of the Blog can improve.
Remove All Amazon Links
Anyone looking to cut their ties with Amazon and stop sending readers to them needs only to remove all Amazon links. It can be a pain to remove them manually. That is where this is service from Blog Fixer can do the trick.
Site Cleanup Package
This package from Blog Fixer includes the three most popular services from the program that help to boost SEO rankings. This package can make a significant difference in the quality of a blog.
Link Target Fix
All internal links should be opening in the same tab, while external links should open in a new tab. This fix is an easy way to optimize the experience of the reader and boost SEO rankings.
Image Unlink Fix
If pesky links on images lead back to the same image, this isn't very pleasant for the reader. By removing these links, the site is easier to navigate, which will improve the reader's experience.
Typewriter Fix
If there are two spaces at the end of each sentence on old posts, this is a sign of an old website. The good news is that the Typewriter Fix from Blog Fixer can remove these pesky spaces in a matter of minutes. This SEO strategy will optimize the experience of the reader which can help boost search results rankings.
Import External Images
Anyone Who Had A Blog on an older website is to make sure they are hosting their images. This service from Blog Fixer will import all external images and Ensure they are displayed in the same place.
Internal Permalink Redirect Fix
Many bloggers can quickly speed up their sites by removing slowing server redirects. The service from Blog Fixer will identify unnecessary or looped redirects and eliminate them, ensuring that the site loads quickly for all visitors and readers. This SEO fix can go a long way toward boosting a blog's search results rankings.
Pin Description Optimization
Many pins on people's blogs are still listed with the default description. For those who use Pinterest, it is crucial to make sure that these descriptions are optimized. By optimizing Pinterest descriptions, this can increase the traffic that people see on their profiles.
Amazon Compliance Fix
Those who are members of the Amazon Associates Program need to ensure that their site complies with all of their rules and regulations. Blog Fixer can expedite the process. By quickly scanning the site from top to bottom, Blog Fixer can ensure that everyone complies with the latest rules.
YouTube Old Embed Conversion
Many people have outdated YouTube embed code. It is essential to eliminate this older code for the experiences of users and SEO rankings. This service from Blog Fixer will quickly eliminate outdated code and convert it to the modern, fully supported equivalent code.
Amazon Associates Link Builder Replacement
For blogs that have failing Amazon Associate Link Builder plugin links they could be losing valuable commissions. Therefore, all members of this program need to make sure that their links are working appropriately. This service from Blog Fixer is helpful. This automated service will quickly and painlessly fix all broken or failing Amazon links on the Blog.
All of these services have a place in the blogging world, and all Blog Fixer users can tailor their services to meet their individual needs. Users can purchase one service, a few services, or all of them. Then, bloggers will rest easy knowing that their Blog has been optimized for both search engines and visitors.
Why Blog Fixer Is Important for Running a Successful SEO Campaign
For bloggers looking to increase the amount of traffic they get on their website, it is essential to think about search engine optimization, usually shortened to SEO.
SEO is vital because this is how search engines rank their search results. When bloggers run a successful search engine optimization campaign, they tailor their websites to be attractive to search engines.
In this manner, their blogs can rank higher, and this can drive traffic to their pages. This strategy is particularly important for those who are trying to run an efficient blog.
The services provided by Blog Fixer are essential because they all play a role in search engine optimization. Broken links, dead affiliate programs, broken comment links, damaged images, and more can all harm a blog's search results rankings.
Because writers are too busy generating high-quality content, they might not have time to pay attention to all of these issues. Blog Fixer can help. By automating these processes, bloggers can ensure that their Blog is ranking as high as possible. SEO is essential for brand identity and online visibility.
This list is only a brief overview of the wide range of services that Blog Fixer provides. Everyone needs to make sure that they are running a successful blog by enlisting the help of services from Blog Fixer.
When bloggers are willing to put in the time and energy to run a successful blog, this can be an important tool that can help drive traffic, generate leads, increase conversions, and increase revenue.
Blog Fixer has an unlimited array of tools and resources at their disposal.