This post contains affiliate links. As a partner with Amazon and various brands, I am compensated when qualifying purchases are made through my referral links.
Coming up with a name for your new podcast can often end up being more complicated than necessary for a lot of people when they are just starting.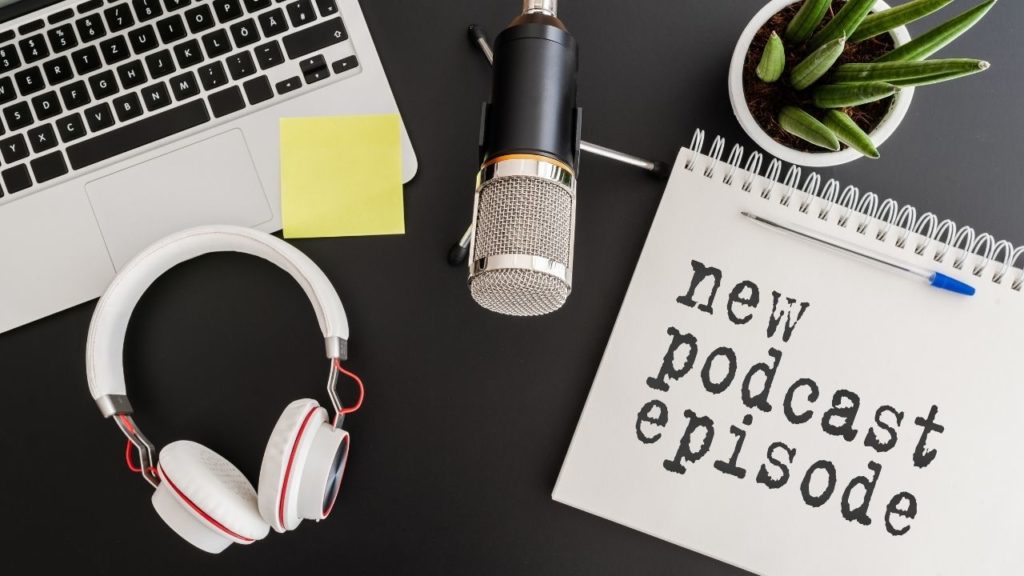 Starting your own podcast just got easier!
We've got what you need, the most flexible tools in podcasting.
Should you go with your own name like we see so many shows do and call it "The (insert name here) Show" or "The (insert name here) Experience"?
Maybe you should spend more time coming up with something innovative to resonate with your audience and attract more listeners to your podcast.
Whatever you decide to do, always remember that your podcast is your content, and you have the freedom to name it whatever you want to call it.
The only limitation is to stay within the guidelines that the major podcast streaming platforms have, which aren't that strict. (That's also only if you plan on distributing your podcast to those platforms.)
Factors to consider.
It is essential for you not to overcomplicate the process of naming your podcast. It is far too common to see new hosts get so caught up in their show's name that it becomes a detriment to the show itself.
Make sure to avoid altering your content to "fit the mold" of your show's title. If anything, the title should be trying to fit your show's mold and not the other way around.
Make sure that you don't give up on your show altogether because you are stuck on the podcast's name. That is something that happens in the podcasting space.
Search Engine Optimization
SEO will be a significant factor to consider when coming up with the title for your podcast and then the title for each episode.
To optimize your show for search engines, start by thinking about what people looking for your podcast would type into Google, Apple Podcasts, Spotify, or wherever else they may be searching.
For example, the host's name is probably something that will commonly be searched for if people are trying to find their podcast.
This is why so many shows are named "The (insert name here) Show" or something similar. It's easy to find in search results.
Suppose you have a more niche podcast that focuses on a topic like entrepreneurship, leadership, finance, a criminal investigation, etc.
In that case, you can use keywords in those areas in your title, and that might attract more listeners.
Putting Yourself in a Box.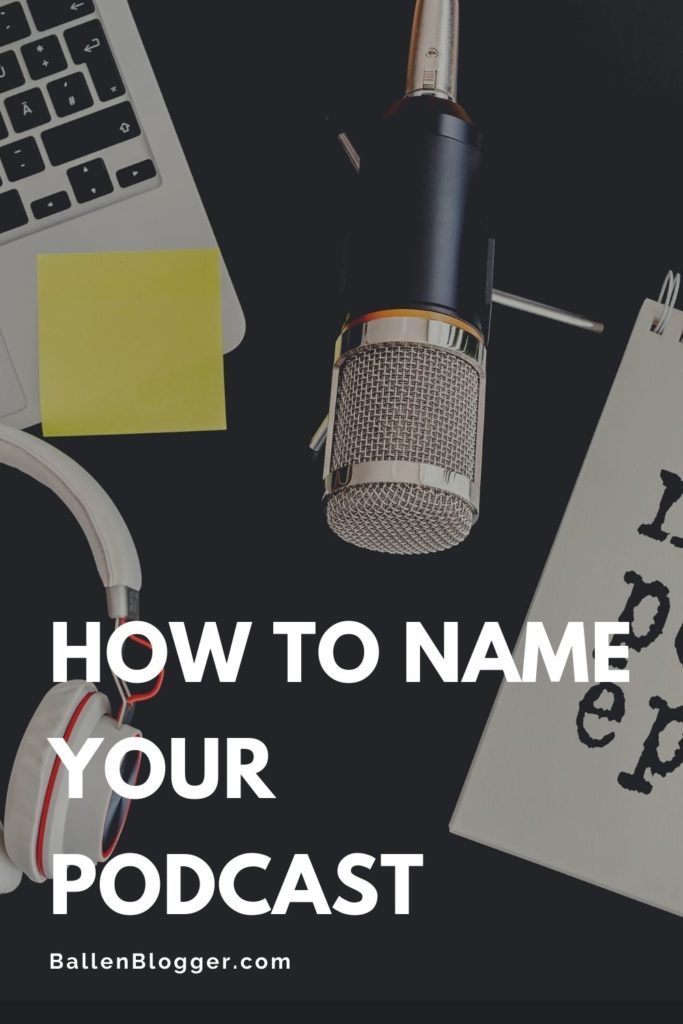 A huge mistake that new podcast hosts make is putting themselves into a box when they name their show.
This means that if your title says something specific about your content, it holds you to creating content that way so long as that is the podcast's name.
A typical example of this is using words like "daily" or "weekly" in your show's title.
If you have a show that has "daily" in the title, that indicates that the show will come out daily, and you will be held to that for as long as that is the name of the show.
If being a daily show or a weekly show is not a specific part of your content strategy, it would be better for you to leave those types of words out of your show's title.
You can run into this problem with other words and aspects of your show, too, if your title mentions any words like "interviews" or "bite-size," indicating how your show operates.
Here are all of the variable factors that you should consider when creating your title, and avoid boxing yourself into any of them unless you are 100% certain that you will stick to them.
The length of episodes. Will you ever consider changing from long-form to short-form or vice versa?
How often you publish.
Solo episodes vs. interviews vs. co-hosted.
Domain Names and Social Media Handles.
Another often overlooked step in coming up with a good name for a podcast is doing some research beforehand to see what relevant domain names and social media handles you will develop if you are planning on promoting your podcast with those methods.
Find Your Perfect Domain
Add an idea and Check out the Suggested Domains.
Everything is so much smoother if you can get a domain name and social media handle that is short, easy to spell, easy to understand, and does include random symbols or numbers.
Because of the enormous volume of social media accounts that have been created by now, this process can and will take a reasonable amount of time and energy, but it will be worth it.
Here is a list of exactly what you want to consider when searching around for good social media or domain name opportunities:
Easy to spell. Your name should be easy to spell based on its pronunciation so that when new people hear about your show, they can search for it.
Avoid homophones. Homophones are words like "one" and "won" that sound the same even though they have different meanings and spellings. This could result in people struggling to find your show because they are using the wrong version of the word.
Keep it short. The shorter your domain name or handle is, the easier it is for people to remember, and the more likely they are to find you later.
Find what's available. Hopefully, this is obvious, but the first step in finding a successful domain name or social media handle will be to claim it on all platforms you plan to use, including podcasting platforms. You don't want to come up with a name only to realize that it's already taken on Twitter or Spotify.
Frequently Asked Questions
Can I change my podcast's name after I have already started, or is it set in stone? 
The vast majority of podcast hosting platforms will allow you to change the name of your podcast at any time that you would like, but it is best if you can change the name of your podcast as little as possible. Don't constantly update the show's title to experiment with SEO or anything else because it will only confuse and frustrate the listeners you do have. 
Should I focus more on SEO in my podcast's title or the description? 
You will want to consider SEO in both, but more weight will be put on the title. You should use your title for major SEO keywords like your name or the exact topic that the show is about, and then use more niche or long-tail keywords in the description. 
Should I include the title of my podcast in the title of each episode? 
This is a practice that some podcasts will use, and it is another SEO trick. It can be beneficial for you to tag the title of your podcast at the end of your episode titles so that if people are searching for your podcast or a specific episode of your podcast, it is more likely to show up in their results. 

Bonus Tip: Including the name of other creators' shows in your episode titles (usually when you've collaborated with them) can be a great way to bring more listeners to your show. Doing so will cause your podcast episode to show up when listeners or searching for the other show.