This post contains affiliate links. As a partner with Amazon and various brands, I am compensated when qualifying purchases are made through my referral links.
Enjoy these fun haunts for your phone. Change your screensaver or background on your iPhone or smartphone to one of these fun Halloween designs.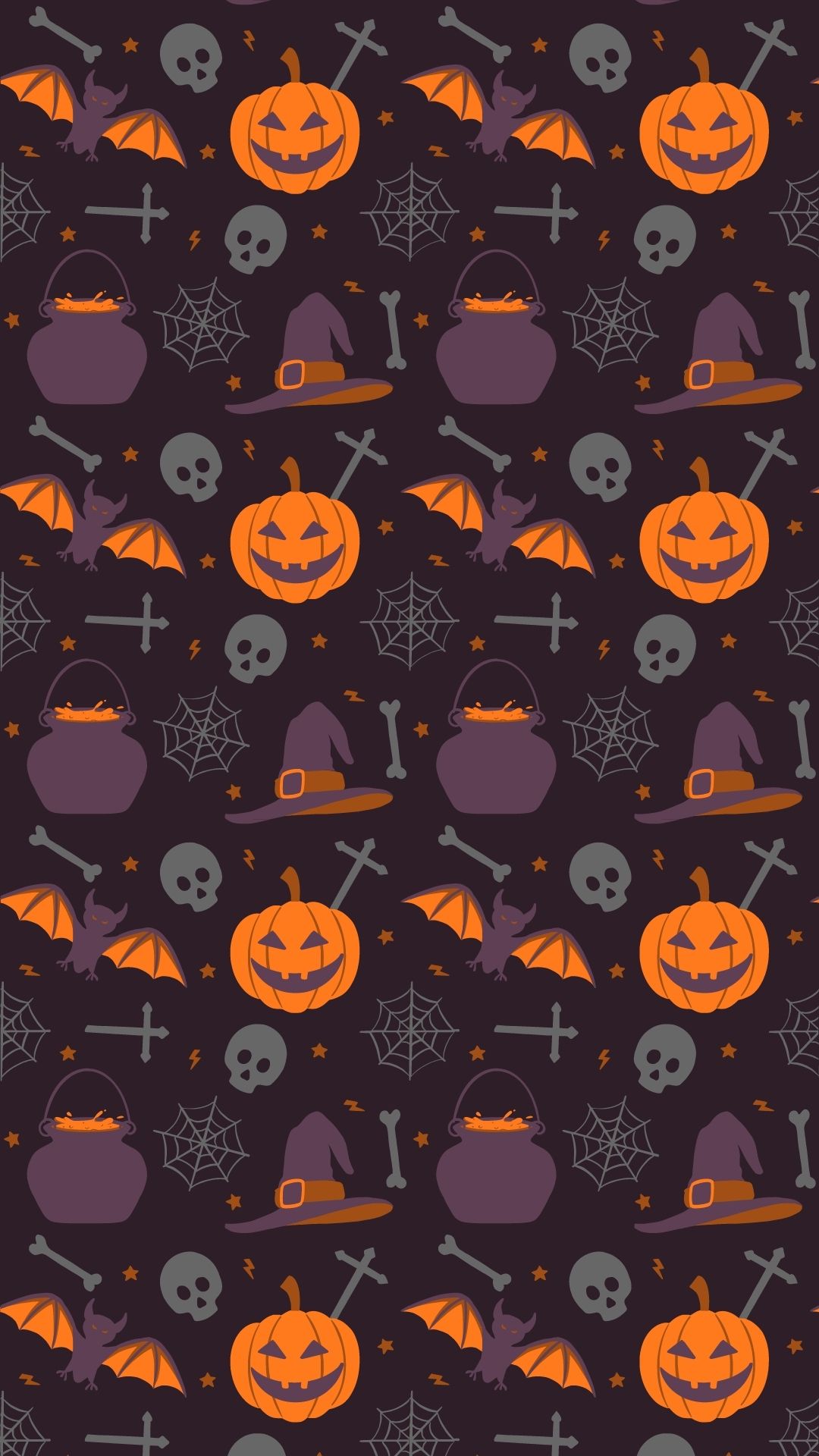 A haunted mansion feel, this iPhone wallpaper showcases orange and purple bats, pumpkins, spiderwebs, witches hats, bones, crosses, and skulls.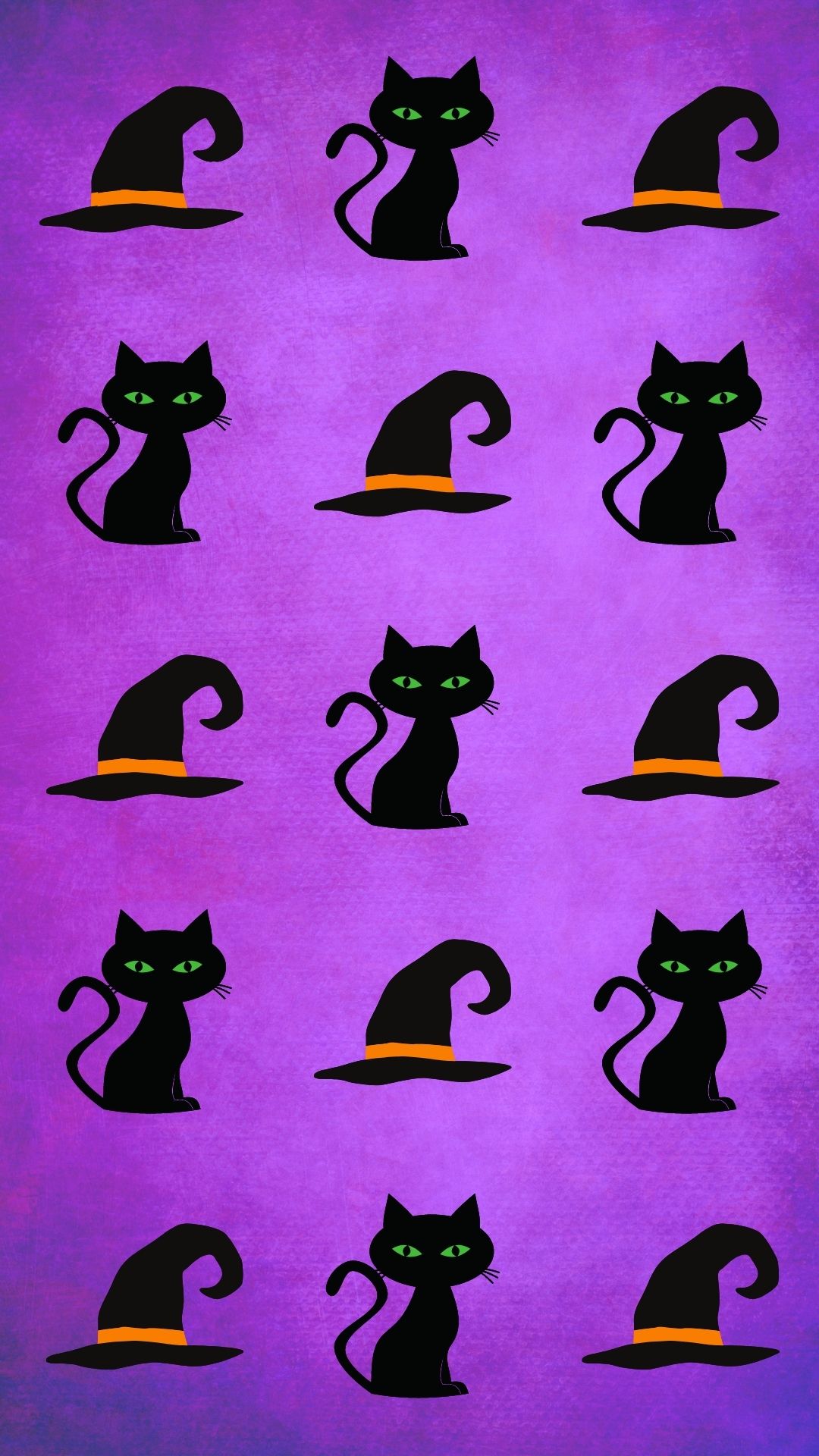 Black Cats with Green Eyes appear with black witches' hats with orange rims on a purple Halloween background. Perfect to use as an iPhone background in October.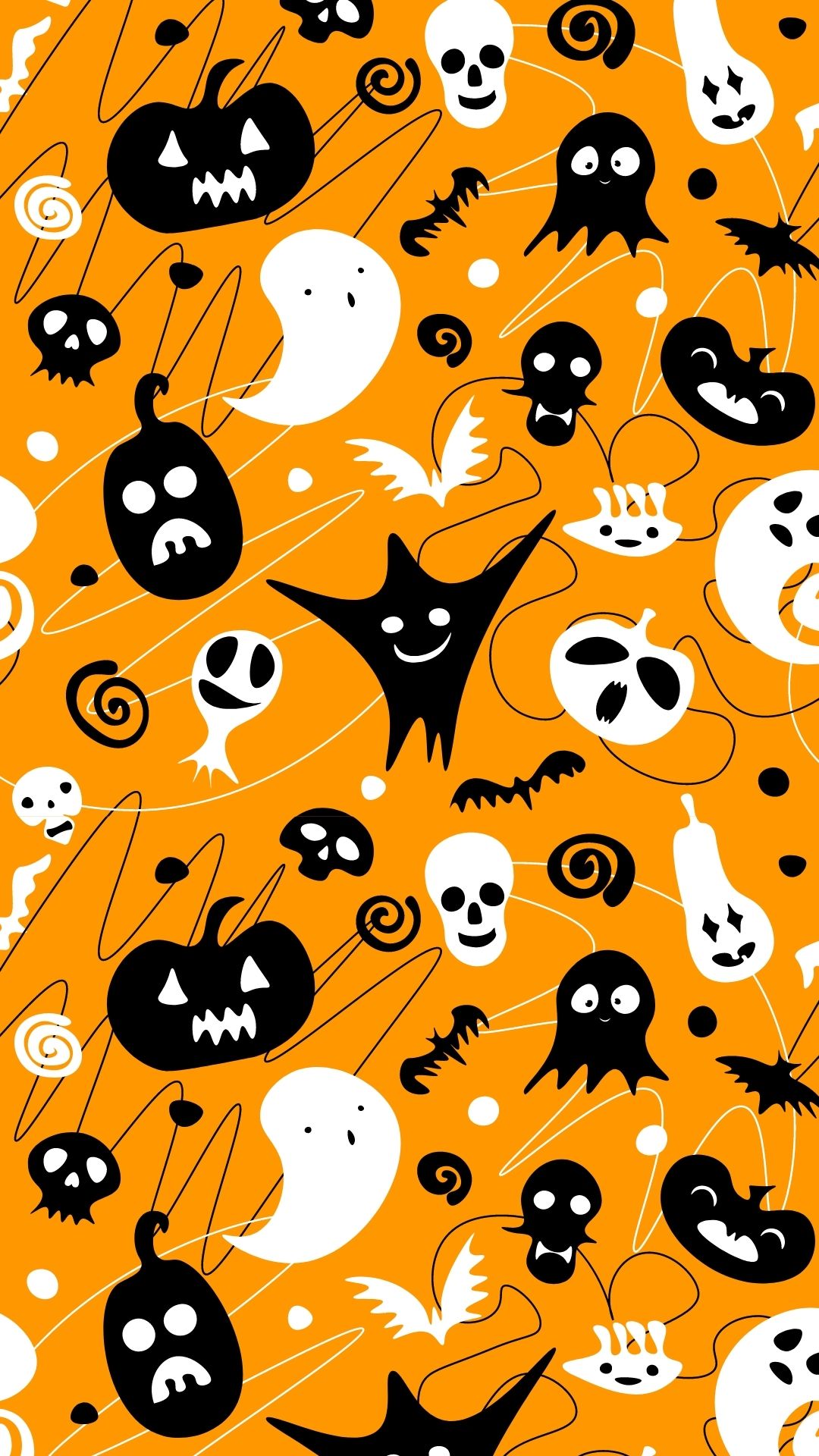 An Orange background sprinkled with spooky ghosts, skulls, and bats is ready to be placed on a smartphone background for October's Holiday: Halloween.