Lori Ballen is a member of the Amazon Associates Program and earns money from qualifying purchases. Posts contain affiliate links that benefit Lori as well.
13 Minute Read
If you are looking to build a course to sell online, finding a learning management system (LMS) or platform that works for you is essential. In this guide, we will compare several platforms and show Thinkific vs. Teachable vs. Kajabi vs. Ontraport course platforms.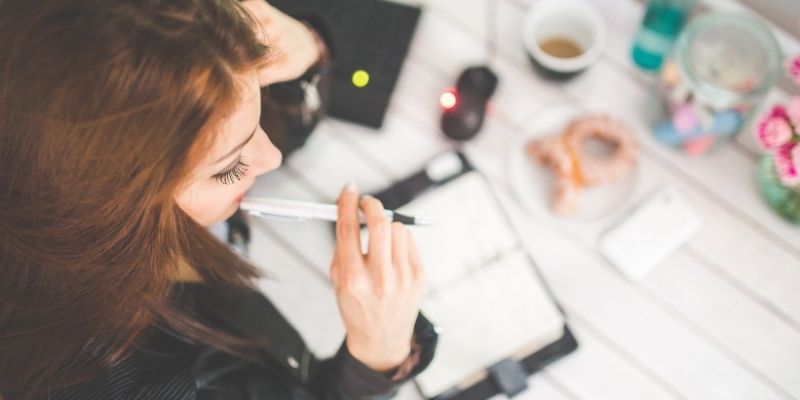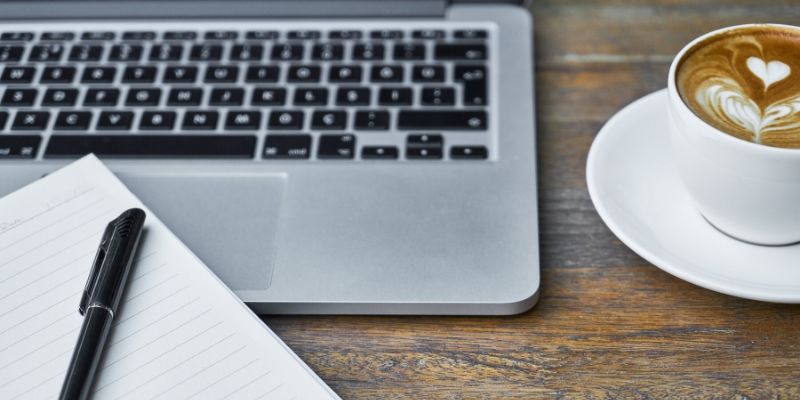 Course Sales
Last year, I earned $67, 970 selling online courses. My focus in teaching was software, blogging, affiliate marketing, and Lead Generation (including the real estate industry).
In 2018, I earned over 6 figures with a Keto Weight Loss Course combined with a coaching program all run through my Teachable program.
I like Teachable and the Thinkific is also very popular for course creators.
If you can teach it, you can probably put it in a course. The Self Help "How-To" industry is massive.
Turn your blogs into profits by building a video course, audio course, or written course using Teachable, Thinkific, or another easy to build course platform.
Cooking Lessons, Software tutorials, How to play an instrument, speaking another language, how to become a blogger, you name it.
Keep in mind that nobody can tell you how much you might make. Everyone's results will be unique.
Personal Experience
I've only worked on Kajabi and Teachable so far out these choices. I chose Teachable over Kajabi for the affiliate program, to be honest. It had the most aggressive payouts and as a 6-figure earner in affiliate marketing, this mattered. I think the two that are most similar and worth comparing are Thinkific vs. Teachable.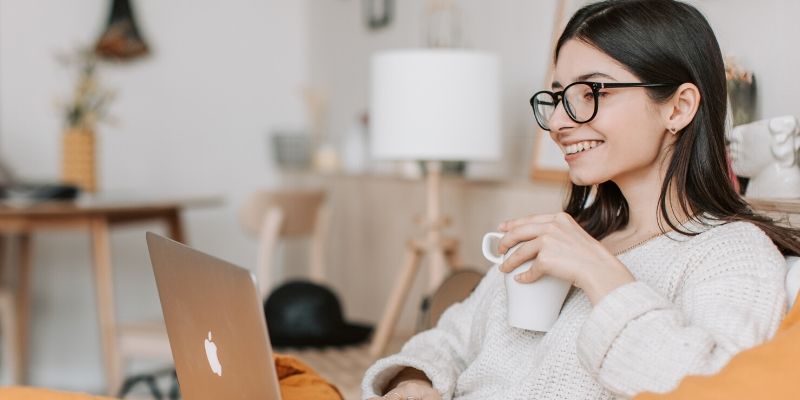 I also found Teachable to be more affordable although it looks like Thinkific is clearly in the running on those features as well.
I build my courses inside Ballen Academy on Teachable.
One of the popular features that make Kajabi stand out is its ability to offer evergreen webinars.
Kajabi also offers marketing automation in the form of pipelines. Teachable and thinkific are courses that come in after you've generated the sale where Kajabi helps to integrate the Lead Generation in the form of funnels.
Ontraport is the most in-depth with pipelines and funnels if you are looking for an all in one CRM solution.
Side By Side Comparision
For this section, we are comparing Thinkific vs. Teachable, as they are very similar. They are independent websites that offer unlimited courses, drag and drop builders, and affiliate programs for your students. Comparing Kajabi vs. Thinkific is also a good idea.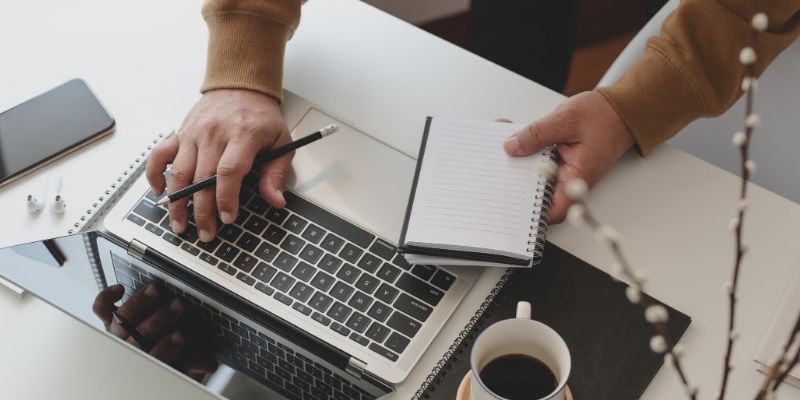 They all have a basic system for managing and emailing customers without the fancy extras that Ontraport and Kartra offer as customer relationship management systems.
Without much difference between these, it's going to come down to the one element one has or doesn't have or how my you like the look and feel of the courses.
If you want multiple authors, you'll want Teachable vs. Thinkific. If you have multiple admins, podia charges for each.
Teachable and Thinkific both have free memberships to start so you can sign up for both and play with them to decide which you prefer. Podia doesn't have a free course, but it does offer a 14-day free trial.
Thinkific vs. Teachable vs. Podia
The features could be offered in any plan. You may have to upgrade your plan to unlock certain features.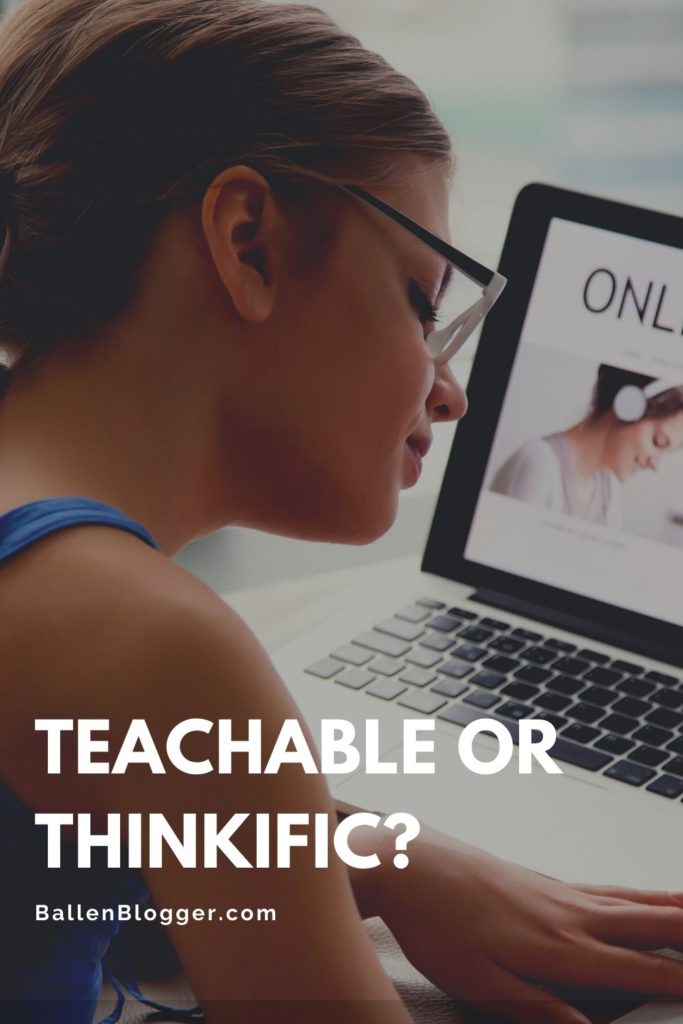 It's a good idea to look at Ecommerce Checkout Flow for sales pages as well. Thinkific offers a sales page along with a checkout page that includes testimonials.
Upsells are also part of the Teachable platform.
Mobile Users, turn phone to the horizontal position to see full chart.
Kajabi vs. Thinkific vs. Teachable Pricing
Let's start with one of the most important comparisons – the price! Teachable and Thinkific are more affordable in their starter and intermediate plans.
All 3-course builders offer a free trial and discounts when you pay your monthly fees in one annual payment in advance (about 20%). Kajabi's premier plan is the least expensive of the 3.
---
Teachable
Teachable offers 3 plans which are each available in a monthly billing cycle or discounted for annual purchases. You can also launch your school for free before determining which paid tier you want.
Basic: $39.00 per month or $29.00 in the annual plan
Professional: $99.00 per month or $79.00 annually
Business: $499.00 monthly or $399.00 paid up-front each year.
---
Kajabi
Kajabi offers 3 plans which are each available in a monthly billing cycle or discounted for annual purchases.
There is a 14-day free trial but you are required to submit a credit card at that time.
Basic: $149.00 Per Month ($119.00 mo. with Annual Pay Discount)
Growth: $199.00 Per Month ($159.00 mo. with Annual Pay Discount)
Pro: $399.00 Per Month ($319.00 with Annual Pay Discount
It's worth comparing Kajabi vs. Thinkific. Most people visiting this blog choose Thinkific.
---
Thinkific

Thinkific also has 3 plans which include annual discounts. They also offer a free trial to explore.
Basic: $49.00 per month or $39.00 per month Annually
Pro: $99.00 per month or $79.00 per month paid up-front each year
Premier: $499.00 per month or $399.00 per month annually
---
Ontraport
Ontraport offers the most program choices with 4 various plans. They do have a free trial option.
Ontraport, however, isn't a course builder specifically. It's more of a CRM and marketing platform that offers membership sites as part of its suite of services.
If you are looking for a complete e-mail, CRM, landing pages, course, e-commerce solution then Ontraport might be for you.
It's essentially AWeber + Click Funnels + Teachable + Leadpages crm + WordPress all rolled into one (with a salesforce component).
It's reported that the $297.00 per month is their most popular plan.
You can't get the membership site in the basic plan, so you'd be starting with the $147.00 per month or up plan.
Basic: $79.00 per month
Plus: $147.00 per month
Pro: $297.00 per month
Enterprise $497.00 per month
---
Podia
Mover: $39.00 per month
Shaker $79.00 per month
14-day Trial
Affiliate Programs
Being a 6-figure earner in affiliate marketing with an emphasis on software, I think it's important to point out the various affiliate programs and compare thinkific vs. teachable vs. Kabaji vs. podia vs. Ontraport.
The first is how you earn as an affiliate, and the second how you can benefit from others promoting your course affiliate program.
Teachable
Teachable
has an affiliate program that it offers through its own platform vs. a 3rd party
affiliate network
.
30% Commission Recurring Forever
90-day cookie
Monthly Payments
Teachable
has a built-in affiliate program that you can offer to your students. The school affiliate program allows you to choose how much commission you give to any student. This amount can vary from student to student. You can also choose the cookie duration.
They offer a paid service to manage your affiliate payouts.
---
Kajabi
Kajabi's affiliate program is only offered to those that are paying for the course. Personally, I feel this is one of the drawbacks of their programs. I like to promote software even after the time comes that I may not use it anymore.
This is especially true if I've created blogs, videos, pins and am ranking on the search engines for keywords related to that course. I would not want my affiliate links to become invalid.
I also find the recurring commission disappointing in that it only offers the first-year commission.
15% Commission paid only the first year.
30 Day Cookie
Assets for Promotion
Kajabi does have a school affiliate program as well. It's manual which means you will have to handle paying out your own affiliates.
---
Thinkific
20% Commission Recurring Forever
Bonus on Annual Plans ( $25, $75, or $150)
90-Day Cookie
Pays Monthly
Assets for Promotion
Thinkific
offers a school affiliate program that allows you to choose commissions that can vary from student to student. The cookie duration is 30 days.
Payouts are manual. This means you are responsible for manually submitting the payouts. When comparing thinkific vs. teachable affiliate programs, I favor Thinkific a bit on this one.
---
Ontraport
Ontraport
offers an affiliate program.
25% Recurring Forever
Pays Weekly
A suite of Assets for Promotion
---
Podia
Podia has an affiliate program in which you can promote its platform and earn 30% commission. Their program is with Rewardful.
They also offer an affiliate program that you can run and manage for your students to promote your courses.
Course Creation Limits
If you are going to be creating more than one course, you may care about how many products you can create in each platform.
Having a vision for how you might scale your school is important so that you choose a platform that can grow with you.
Teachable again is the clear winner in the unlimited course options.
Teachable
---
Kajabi
Basic: 3
Growth: 15
Pro: 100
---
Thinkific
Basic Plan and Above: Unlimited
Multiple Instructors
---
Thinkific vs. Teachable Transaction fees
Unlike our previous categories, when we compare Thinkific vs. teachable, Teachable comes in last on this one with 1-10% transaction fees on the free plan and 5% on the basic plan while the others have no transaction fees.
As long as you are using professional or above with Teachable, they would all be 0% at that level.
Teachable
1-10% on the Free Plan
5% on the Basic Plan
0% (new signups after 10/18) on additional plans
---
Kajabi
0% Transaction Fees on All Plans
---
Thinkific
0% Transaction Fees on All Plans
Podia
---
Thinkific vs. Teachable Students
Teachable
Kajabi
1000 Active
10,000 Active
20,000 Active
Thinkific
Podia
WordPress LMS Plugins
AccessAlly
If you are considering course platforms, you might also want to explore AccessAlly. It works with WordPress to create a membership site that allows you to grow within your WordPress platform.
Features:
Recurring Subscriptions
Bulk Course Enrollment
Gamification
Affiliate Program Builder
Ambassador Program
Membership Management
Integrations:
---
LearnDash
Learndash is a learning management system for WordPress.
Various pricing models
Drip-Feed Content
Reward Your Learners
Deliver certificates, points, and badges to encourage learners.
Engagement Triggers
Mobile Compatible
Multisite Enabled
Detailed Reporting
Bundle Courses
Dynamic forums
Course Marketplaces
Udemy and Skillshare are course marketplaces. They differ from the other course builders in that you are using someone else's public domain to upload and sell courses inside their marketplace.
Udemy
Pros
No Upfront Costs
No Websites Required
Payment Processing
Existing Audience
Cons
The customers truly belong to the network
Their branding and educational format
No personal upsells or cross sells to off network products
Must abide by their rules
---
Teachable Added Coaching Sales
Teachable is a platform where you can build and sell courses. Recently, they added the ability to sell coaching programs as well.
Your coaching program can include a link to your booking calendar and welcome them with links to handbooks, instructions, videos, and more.
Pricing within teachable is very flexible. You'll be able to set up pricing for one-time coaching calls or consultations. You can set up a subscription plan for weekly and monthly coaching clients (or another time frame), or even set up equal installments.
For Example, you have a group coaching program that will run for six weeks. You can charge a flat rate one-time fee, set up a subscription for six weekly installments, or create 2-3 payments. And you can give the client multiple options to fit their preferences.
You have intake form options as well.
Edit the Sales Page to include your choice of banner, pic and bio, and branding styles and colors.
How to Launch Your Own Online Course
Many people make money online by creating eCourses that allow them to 'sell' their knowledge to those willing to pay for it.
If you have a lot of knowledge and experience about a topic that others would like to learn about, you should consider creating your own online course.
However, it will take some time and effort to create course content – like lesson plans – and build up your audience. Here is what you need to know about launching an eCourse.
Overview
Before launching an eCourse, it's essential to know the basics.
An online course is essentially like a mini class or tutoring session that students can take from the comfort of their home, a coffee shop, or anywhere else with access to the internet.
These courses can cover a wide range of subjects like math, technology, business, and anything else that can be taught online.
While these online classes are often taught by industry professionals or those with an advanced degree, nearly anyone with enough knowledge about a topic can create their course.
It isn't uncommon for a course creator to earn thousands of dollars a month from their eCourse(s).
However, it you must be able to select a popular topic, create really good content, and build up a large audience.
Here are a few questions to ask yourself before launching an online course:
• Is there a topic that you are passionate about?
• Do you have a lot of knowledge and experience about that topic?
• Do you like the idea of helping others learn?
• Would you be willing to help others learn about the topic if you weren't getting paid?
If you can honestly answer yes to all of those questions, you should consider launching your online course.
---
Selecting a Topic
The first step in launching your online course is to pick an excellent topic to teach.
The topic should be something that you are passionate about, knowledgeable on, and is in high demand.
In other words, you should be excited to share your extensive knowledge about a topic that a lot of people are willing to pay you to learn about.
Here are several questions that can help you pick the perfect topic:
• What do you love doing?
• What do you love sharing with others?
• What kind of advice do others ask you?
• What do you wish that others knew more about?
• What is your education/training in?
• What skills have you developed from your work experience?
After answering all of these questions, create a list of potential topics. Then, do some research to see which topics are most in-demand – and pick the best one to teach.
---
Creating Course Content
Once you select a topic to teach, you will need to create course content for your online class. You should plan your course content around learning goals for your students.
In other words, what knowledge and skills do you hope that your students will gain by taking your course?
Once you establish your learning goals, you are ready to develop content. Here are the most common types of content that instructors typically use in their online classes:
• Video Lectures
• Worksheets
• PowerPoint Slides
• Audio Lectures
You will need to do a lot of research to create exceptional learning material for your students. You can create an outline to group topics and ideas together to help make lesson plans.
You will need to find video recording and document creation tools such as Camtasia for screen capture or ecamm live for live streams.
Luckily, there are a lot of free options online. You can also find examples of how to create good lesson plans on the Internet.
---
Selling Your Course
If you want to earn money from your online course, you will need to find students willing to pay to take it.
Your eCourse should serve a specific target audience. Social media is one of the best ways to reach potential students from your target audience.
For example, you can promote your class on Facebook, LinkedIn, Instagram, Twitter, Reddit, Quora, and other social media platforms.
If you are serious about selling your online class, you should build a website to promote it.
Your eCourse will need an excellent landing page if you want to convert your visitors into paying students.
Make sure that you tout your credentials – education and experience – in the field.
---
Choosing the Right Platform
Choosing the best platform for your online class will go a long way in determining its success.
Of course, you could launch your eCourse on your self-hosted website. However, that can be expensive and very technical.
A better option for someone starting would probably be to use an all-in-one course platform.
Here are a few popular course platforms:
• Podia
You can search for more teaching platforms online as well. Most will charge you a monthly subscription fee.
---
Launching Your Course
Once you have built your online course and aselected a platform for it, you are ready to launch your class to students.
However, most new instructors should start with what's known as a "soft launch" – where you make your course available to a few select students.
That way, you can work out any potential issues with your course content or delivery before you have more students.
Furthermore, you will gain valuable experience interacting with students. Once you are confident that your online class is ready for a larger audience, you can do a full launch.
In short, before you decide to create an eCourse, you need to understand everything that goes into teaching a successful online class to paying students.
Of course, you will need to pick a good topic – one that you have a significant level of knowledge and experience in – to teach about.
You will need to create high-quality learning material for your class. Furthermore, you will need to promote and sell your course if you want to earn money from it.
Take the time to select the best platform to host your class. Lastly, when you launch your eCourse, start with a few students to see how things go.