This post contains affiliate links. As a partner with Amazon and various brands, I am compensated when qualifying purchases are made through my referral links.
Looking for a privacy policy you can use to get ideas for your blog or eCommerce store? This Privacy Policy sample can give you points for your own policy!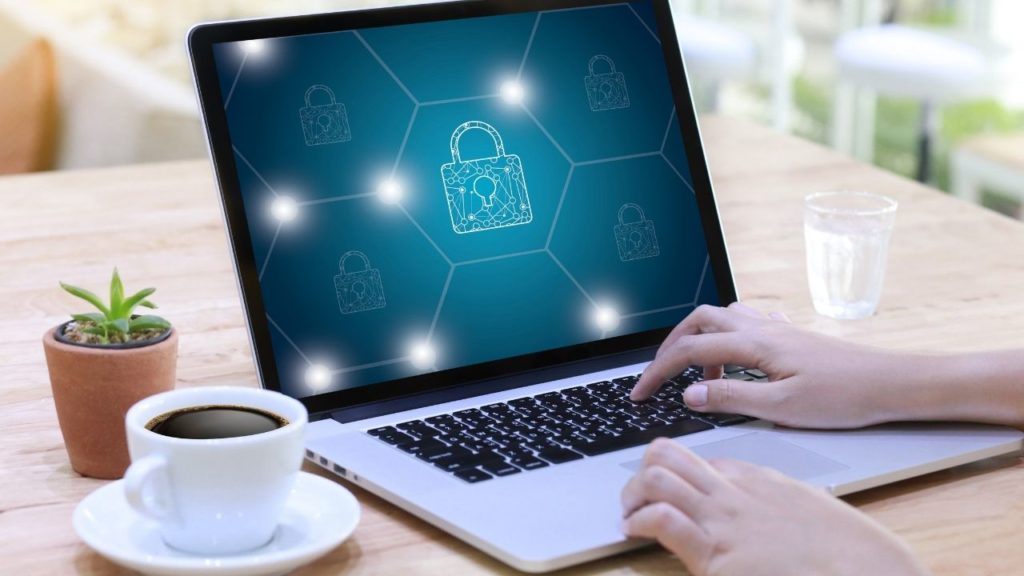 A privacy policy template can be used as a foundation for any website. However, Gravatar is a service for WordPress, so sites not using this CMS may leave this section.
As a privacy policy is a legal document, you should ensure that all information stated is relevant to your business or website and as accurate as it can be. If you explain how you use their data, and it's not accurate to how you specifically use their data, you could be liable for damages.
Privacy Policy
This Privacy Policy describes what personal information we collect from our web site's users and what we do with it. Read on to learn more about our privacy policies in general.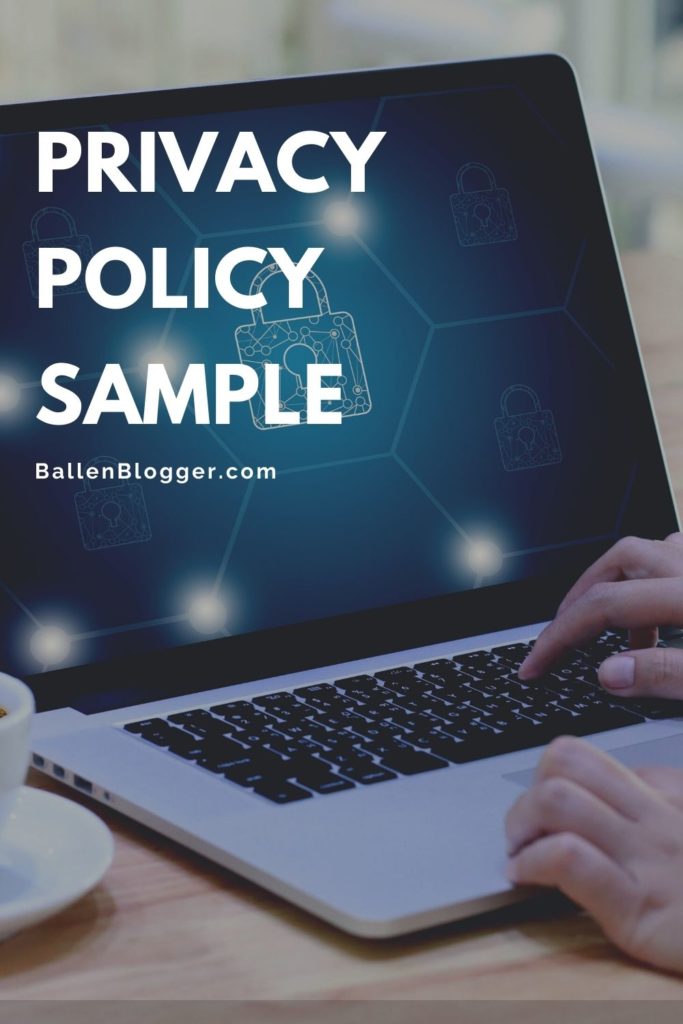 If relevant, also take time to read our terms and conditions, which cover specific details not otherwise touched upon in our privacy policy.
All information collected and stored meets the federal trade commission requirements and any other relevant laws and requirements.
Routine Information; Data Collection
We may collect and use the following kinds of data from visitors to our site:
Personal data (names, email addresses, profile pictures, etc.)
Derivative data (IP addresses, user agents, browser types, etc.)
Financial data (credit card; payment details, refund requests, etc.)
Social network data (Facebook/Instagram/Twitter login info, etc.)
Third-party data (social network friends lists, tracking cookies, user preferences, etc.)
Regardless of the website, all web servers are tasked with tracking basic visitor information, including information regarding visitor IP addresses, details of browsers used, timestamps, and referral sites and pages.
This website collects these types of information to provide our visitors with the best experience possible.
None of the information we collect can be used to identify specific visitors personally; we collect it for routine administration and maintenance reasons only. Any personal information provided by a user in publically-accessible areas like comment forms does not apply.
In an attempt to identify and reduce spam, we collect any data entered in the comments form, as well as that visitor's IP address, browser, and user agent.
All information collected is handled per general data protection regulation requirements and those mandated by the California Consumer Privacy Act. For any questions or concerns regarding this, please contact our webmaster.
How We Use Your Data
We use the data collected from users to optimize our visitors' experience on our website. We may also use information gathered in this way to:
Send marketing materials or messages to email addresses we've collected with proper consent
Process credit and debit card orders and other financial transactions
Create, manage, and maintain user accounts
Help prevent a variety of fraudulent activities
Please note: This site does not retain any user data not already mentioned above. However, we retain the right to keep any off-site messages sent to us directly via email or through a contact form.
Gravatar
If this site uses Gravatar for user profile pictures, be aware that it'll create a "hash", or anonymized string.
This hash is created using your personal email and is used by Gravatar to determine who is using their service. After any comments you make are approval, Gravatar will use this hash to display your public profile picture in any comments you make.
Should you wish to learn more, the Gravatar service privacy policy is available here: https://automattic.com/privacy/.
Cookies, Analytics, and Web Beacons
This site uses cookies to store information about a visitor's preferences and history when necessary.
This lets us better serve our visitors and display content customized to their interests.
We may work with 3rd-party advertisers and other partners that use tracking technology to display advertisements and additional pertinent information based on your interactions.
This includes tools like cookies and javascript, as well as web beacons. This tracking is performed solely by 3rd-party entities using their own webservers and is therefore subject to their privacy policies instead of ours.
We incorporate analytics on this site to help us better understand the needs of our users and to provide visitors a better experience overall.
This information is primarily anonymous, though search terms and entry points may be recorded.
Contact Forms
Any information submitted to this site via a contact form is immediately sent to the website's owner or an administrator.
None of this information submitted is stored on-site. However, be aware that message recipients may store these messages within their own systems.
Content Embedded From Other Sites
Certain pages of this website may feature embedded content. This content may take the form of videos, images, articles, and other media. We treat this embedded content as if visitors had viewed it from the embedding site directly.
Because of this, third-party sites may still be able to collect your personal data.
They may also be allowed to configure cookies, add other tracking code, or monitor your interactions with any of their embedded content.
However, this only applies to users having already created an account. Furthermore, it only applies when users are actively logged-on to particular websites.
Data Retention Duration
We keep comments and their associated metadata indefinitely. This allows us to recognize and approve follow-up comments without manual intervention, thereby reducing how long they spend awaiting approval in our moderation queue.
We store the personal information of registered users on our site. This includes any information added to their specific profile.
Any user can view, edit, or delete their personal information at any time except their username.
Our website administrators can also see and edit our users' account information.
Where We Send Your Data
Visitor comments may be checked through 3rd-party automated spam detection services at our discretion.
How to Control Your Personal Data ; Privacy
Your browser has settings that allow you to disable cookies. If you have concerns about your privacy, take advantage of this feature. Just keep in mind that disabling cookies on all websites could interfere with how they load and operate.
Instead, we recommend disabling or enabling tracking cookies only on those sites that require it. Check your browser or device's instructions if you want to block cookies or disable other unwanted tracking mechanisms.
As legally required, an exported file of your personal data may be requested at any time. This includes data you've provided as well as anything you've left in the comments section.
You may also request we delete any data we've collected pertaining to you personally. This excludes data we are mandated to record for security, administrative, or legal reasons.
Google Advertising Note
Advertisements originating from Google, Inc., and/or partner companies may be modified via your browser's cookie settings.
Cookies let Google show relevant users ads based on their browsing history to this and other sites using Google's digital advertising services.
Users wishing to opt-out of Google's cookie usage may do so by visiting this page.
As previously mentioned, any tracking cookies or other tracking mechanisms implemented by Google are subject to their own privacy policies.
How Your Data is Protected
Protecting your information and ensuring the security of all associated data is our highest priority.
Sadly, no data transmission or storage method over the Internet can ever be 100% secure. This results in us being unable to guarantee the absolute security of any personal information.
With that being said, we employ a host of modern technologies and services to safeguard your data and provide the most security and privacy we possibly can.
Our Data Protection Procedure
In the event that our data is compromised, we will do our best to notify anyone that might be affected as quickly as possible.
How We Handle Data Received From Third Parties
Any information provided with a credit card, PayPal, Stripe, or other payment methods may result in us receiving relevant information such as accepted/declined status, and billing/shipping location.
How You Can Reach Us
If you have any questions or comments about this privacy policy or the way we collect and use your personal information, please direct any inquires to (contact email address) for additional information and support services.