This post contains affiliate links. As a partner with Amazon and various brands, I am compensated when qualifying purchases are made through my referral links.
You have a domain name, now what? The next step is to choose your platform, and start creating content, ranking on the search engines, promoting content on social media, and monetizing your website.
If you are planning on having your own blog that will rank high on Google, here is a step-by-step process using WordPress.
Step 1: Choose Your Platform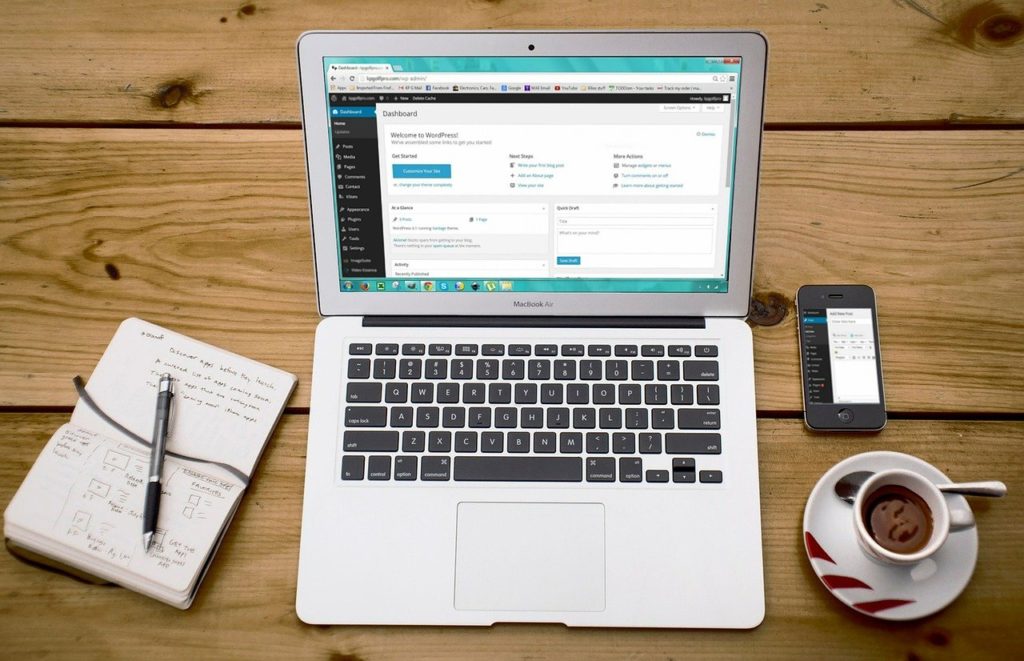 There are many platforms available for building websites such as WordPress, Weebly, Wix, and Squarespace. I'm a WordPress fan. In fact, more than 1/2 of all websites are built on WordPress. It's the most popular content management system available and has strong SEO capabilities. While Squarespace, Wix, and Weebly, offer quicker solutions, they have fewer growth capabilities and a self-hosted WordPress website.
If you need someone to build a website for you, my brothers Jeff and Paul Helvin with Ballen Brands build niche websites.
You can get WordPress from your host. For example, Flywheel offers a self-hosted WordPress platform. Once you sign up, you'll get the WordPress dashboard, and can move to the next steps to set up a theme, which is the design of your website.
When you sign up with Flywheel, they will allow you to enter the domain you registered, and will provide you with DNS Registration information.
Here is a list of more self-hosted hosts for WordPress.
Step 2: Choose a Theme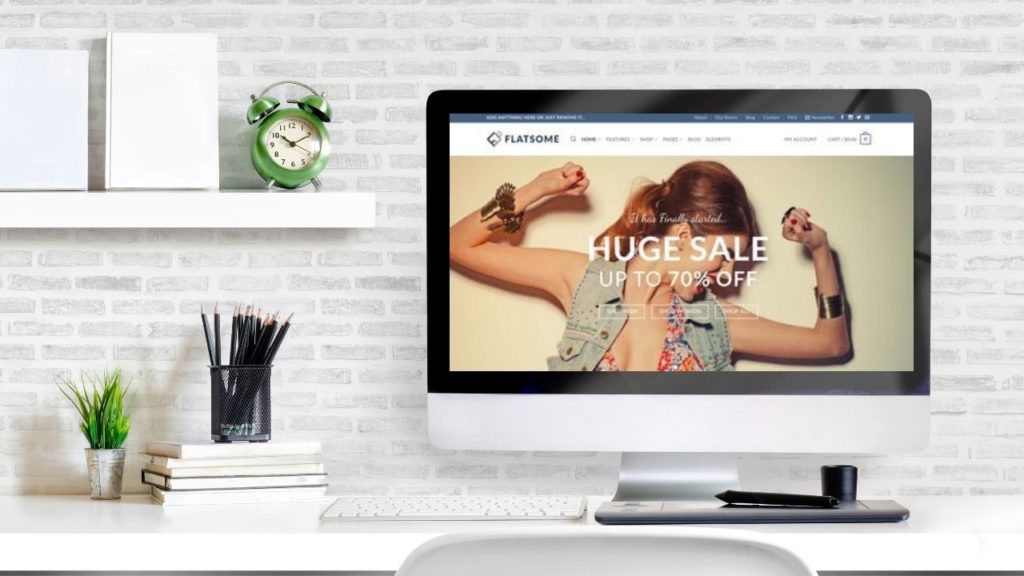 The theme is what gives your website its overall look, so be sure to find one that speaks out to you. Popular choices are the Studiopress themes with a variety of child themes built on the Genesis Framework. Currently, a popular choice for niche websites is the Astra Theme with the Elementor Pro page builder. That's what I'm using today. Thrive Themes is another choice for a page builder-style theme. I have found Astra to be the fastest that I've tested so far.
You can choose a magazine theme, food blog theme, feminine theme, ecommerce theme, and there are many more.
There are many free themes as well as inexpensive themes. You probably won't be paying more than $150 for a theme. Themes can get changed at any time, although there will be setup involved.
Once you've chosen a theme, click on "Themes", then scroll down until you see the "Install Themes" button at the bottom. Here choose "Upload Theme". Browse for either HTML or ZIP file anywhere on your computer and upload it when prompted (I usually just use my desktop). After it has been uploaded, return to the themes page and hit activate for the theme that was just uploaded.
Open the help file and follow the tutorial on setting up your home page, WordPress Menus, Headers, Footers, and Sidebar.
Here's a list of 15 crucial things to do once you install WordPress.
Step 3: Set up Google Analytics, and Google Search Console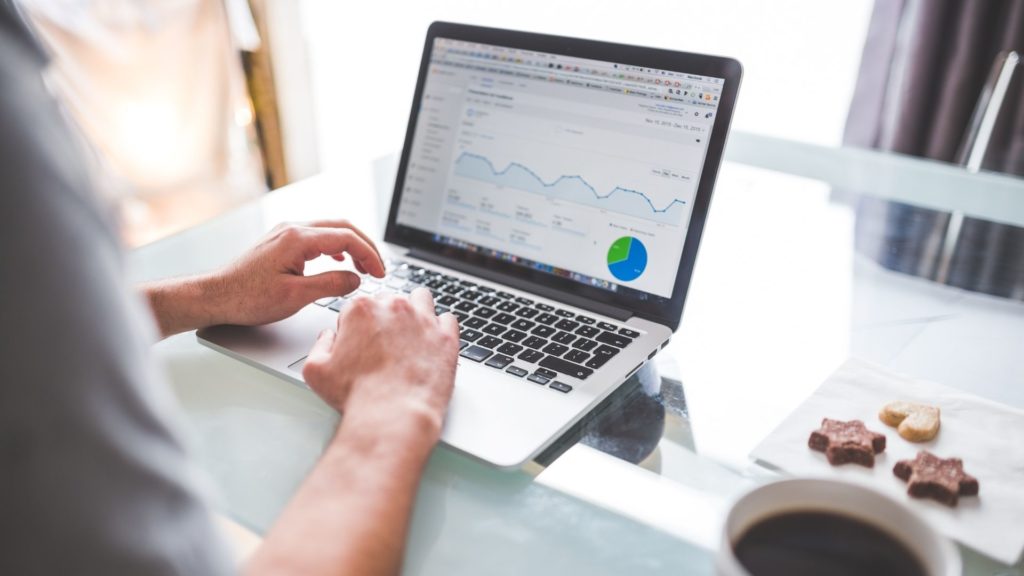 Google Analytics allows you to monitor traffic and user behavior on your website. You'll want to set this up so that you can identify your audience.
Google Search Console will allow you to monitor your website's performance on Google. If you are ranking in the top 10 for a particular keyword, and you get drops in ranking for that term, Search Console helps identify where the drop is coming from. It's also excellent for identifying spam sites linking to yours and can help take those down (as well as helping clean up spam comments).
If you have broken links within your site(s), they can be identified through Search Console too.
Both of these programs are free with your Google account, which takes less than a minute to sign up for. Open "My Account" and then sign into either Analytics or Search Console.
Step 3: Install Plugins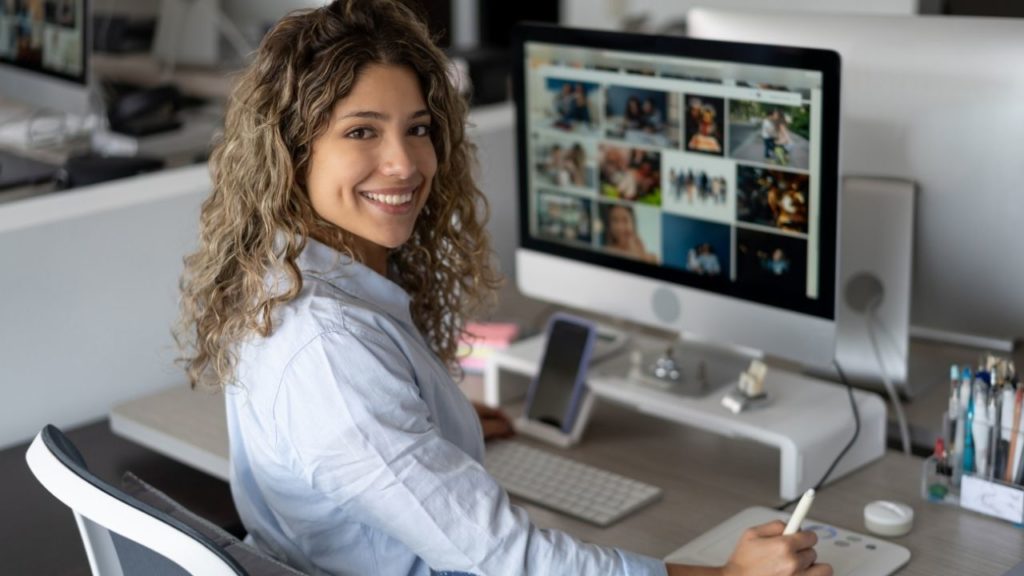 Next, we will install some plugins that will help get you started (and going through the process of getting everything set up). Go back to your WordPress dashboard by clicking "Dashboard", then click "Plugins. Here, you can upload a .zip file for a purchased plugin, or click Add New to choose a starter/free Plugin.
Some popular WordPress Plugins are:
Keep in mind that plugins can slow down your website. You don't want to add dozens of Plugins that bloat your website. Install each and test speed as you go. If you install Google Sitekit (free), you can test the user metrics page by page which includes speed.
Step 4: Perform your Keyword Research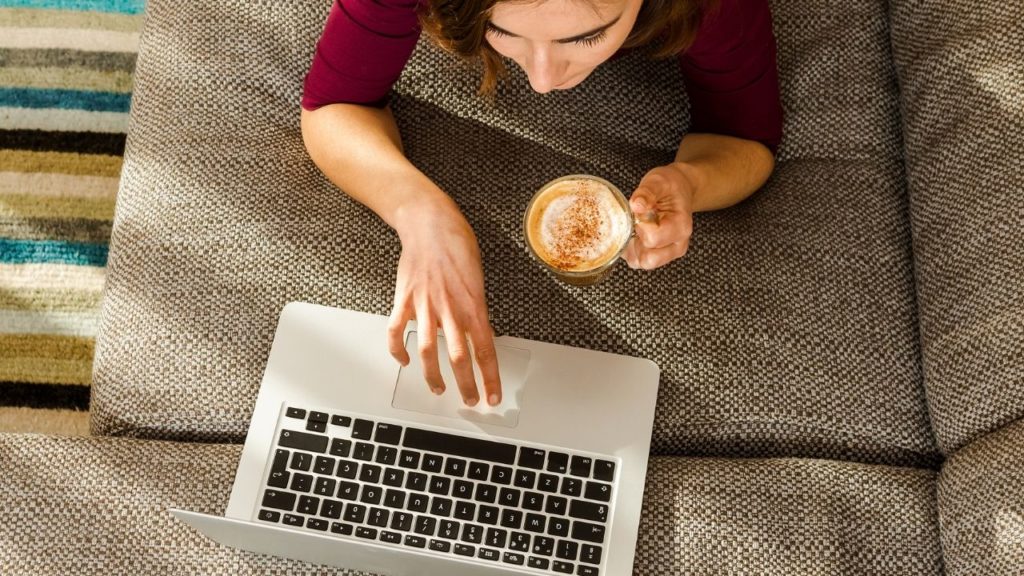 Before you dive into creating content for your niche website, it's smart to do some keyword research first.
I like to use Google Suggest and SEMrush for keyword research. You might like Ubersuggest, or KWfinder as well.
I'm looking for low-competition keywords that are less competitive to begin creating content topic clusters. A topic cluster is a batch of content that is somehow related. These are often WordPress posts that are under the same WordPress Category.
I use Google Sheets to make a list that includes the keyword, keyword difficulty score, and cost per click average. I use the CPC to determine if a keyword has commercial value.
Once you have a spreadsheet with a library of keywords and topics, you can begin creating content.
Step 5: Create Your Content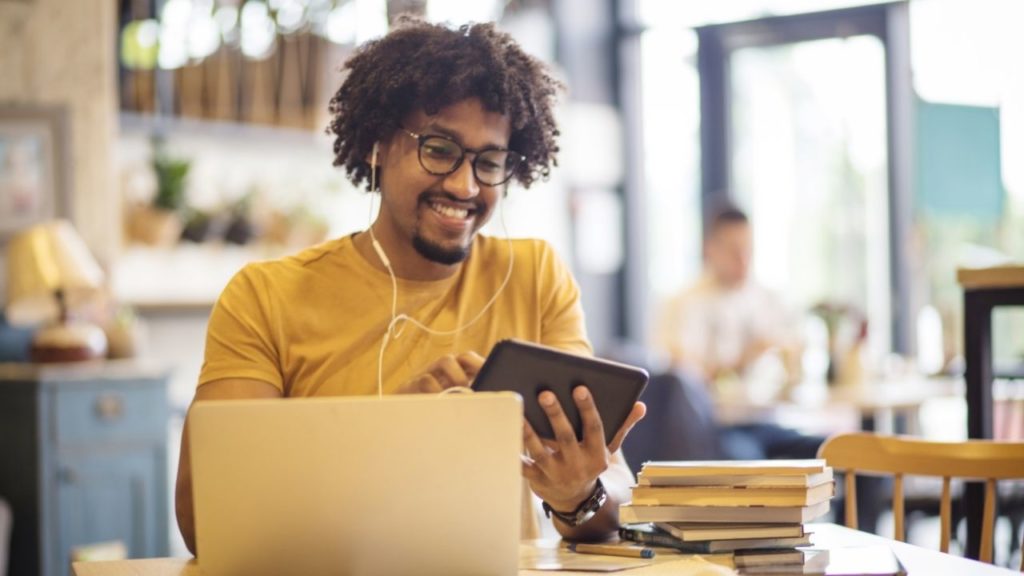 Blogs today have a variety of blog frameworks. These include listicles, case studies, pillar posts or skyscraper posts, response posts (Q & A), product reviews, how-to content, informational posts, glossaries and more.
Listicle
A Listicle is a post that tells you "the best posts of all time" or "the top 25 worst songs ever". Listicles are popular because they are easy to digest and they provide a ton of information in only one article. Create lists that contain the best X for Y. These longtail keywords allow you to niche down to a more laser-targeted audience.  
Pillar Post
A-Pillar Post is the article style found on Wikipedia. These are often researched over a long period and can take weeks if not months to finish. They are usually very robust in content, elegant and engaging. The title alone will frequently tell you what it is about. An example might be "The comprehensive guide to moving to Las Vegas".
Hint: These posts make awesome lead magnets (which we will talk about later in this blog). Hit print to PDF on your word editor, and create an instant, downloadable ebook!
Skyscraper
The Skyscraper post is an up-to-date answer to what Google considers quality content. You find these types of informative articles across the internet. Brian Dean coined the phrase Skyscraper Post, and many simply refer to it as another word for Pillar Post. It's long-form content designed to generate backlinks.  You'll want to use this type of content from time to time.
How-To Blog Post
A How-To Blog post is a post that tells you step by step how to do a specific few things. It is usually done on one page and broken down into sections with bullets, or headings and subheadings. This type of content takes minimal time to consume but informs the reader about something they might not know about before.
This blog post you are reading is a long-form How-To Blog Post. It can be short-form or long-form content. Oftentimes, I will include a video tutorial on my blog post by embedding a Youtube Video.
Response Post
A Response Post / Q&A is a question and answer post where you ask a question, and then create a blog post with the answer. Questions can be found on quora, SEMrush, google, Ubersuggest, or AnswerThePublic.com.
Product Reviews
This type of blog post is pretty straightforward. It tells you about a product in an honest way, pointing out pros and cons. It sometimes includes a comparison where one product vs. another. Product review-style blog posts are popular with affiliate marketers.
Case Study
A Case study blog post is an article about someone who took action and made a business out of it. These case studies are often done with companies, but they can be more personal as well. A good example is: How I Turned My Passion Into a $2000/month Passive Income Stream. Lately, I've been digesting case studies of bloggers who have launched niche websites. They share where they succeeded, and when they failed.
Glossary
A Glossary blog post is a list of terms with definitions. These are beneficial to search engines and people who read the blog post, but they aren't the most popular post on your entire website. Having a glossary on one page of your website can keep visitors on your site longer, and may help with Google's Knowledge Graph. Some bloggers build out a comprehensive glossary using many pages and advanced Plugins.
Long-Form Content
Long-Form content is content that is over 2,000 words. This type of post contains more information than a short-form article and allows the author to showcase their knowledge and experience on the topic at hand. There are many long-form blog posts on this site.
SEO Content
The basic format of a blog post should include A H2 header that is the topic or keyword. It should be around 5-7 words, and concise, short, yet descriptive. The post content under the h2 follows an outline or structure (it could be written with a story arc). Some people like to write from start to finish in order, but if you are rushed for time, outline your points first then go back and fill in the blanks. The end of the post should have one or two calls to action items such as "read more", "click here", "learn more" etc.
Be sure to spend some time crafting the perfect blog headline.
SEO content is ensuring that the keywords are included in the title, post, and descriptions. The URL should have your keyword(s) included as well. An excellent tool for this is Yoast SEO Plugin which will give you a score based on how effective your finished product is at using relevant terms throughout the content. Others use All In One SEO to guide them through the on-page SEO process.
Include internal links on the content you create. This is where you link to another page on your website. You want to use anchor text and other things so that it appears natural, but you only link to quality content (i.e., not your about page). Without links, users won't be able to find the information they are looking for. If you have the budget, Link Whisper is a cool plugin for WordPress that makes link suggestions on each page.
Step 6: Promote Your Content
There are a variety of tools and plugins that can help promote your site with social media links, Pinterest pins, and Google+ shares (your business account). The basic idea is that each social media platform has its own way of promoting posts (which can be automated), so you want to use them all in some way.  
A couple of recommendations for promoting your content are:
a.) Tailwind: Tailwind is a great Pinterest plugin that allows you to schedule pins for later! Pinterest is a popular platform for bloggers to promote their content.
b.) MeetEdgar: MeetEdgar is a social media tool that focuses on increasing organic traffic and helping you share content more broadly. They do this by spreading the word about your best posts using channels such as Twitter, Facebook, Linked In, Google+ and Pinterest.
c) MissingLettr: This is an interesting tool for article promotion! It creates a variety of images and posts from one single blog.
Step 7: Monitor Search Rankings and Traffic
I use SEMrush to monitor my keyword ranking positions and traffic. In the beginning, you can see some of this data for free with Google Site Kit which pulls in data from the search console.
As you begin to see keywords ranking on Google, you'll want to spend time creating more content like those. I've noticed on every website that I've created, that certain subtopics and topics will climb the ranks fast, and that's what Google is saying "Hey, make more like this".
If you see a keyword reach position 11, which is the top of page two, it's time to pull out all of the stops and drive traffic to that page through internal links, backlinks, social shares, and emails.
Step 8: Create a Lead Magnet
Once you see traffic generating to your website, it's time to create an item of value that you can give to readers who subscribe to your blog. This is called a lead magnet. I suggest you start with a short PDF guide that includes info in the article that is ranking.
You could also create an ebook, checklist, calendar, video tutorial, mini-course, or any other kind of item that someone would appreciate in your niche.
I use Canva to create my lead magnets. Take a look at the Elementor Page builder for including lead magnet offers. You might also like optinmonster or ConvertKit.
Step 9: Build an Email List
Creating your email list should be one of the first steps you take when starting out, not the last!  There are dozens of plugins and tools for email marketing like this but I suggest Mailerlite for beginners and KEAP for advanced users that want to build comprehensive sales funnels.
I recommend using some of your lead magnet content as part of the signup process so they can get access to it before anyone else! You'll want to send them more follow-up emails containing valuable information on how they can do better with whatever their niche or area might be (for example, help in real estate investing might include ways to become a landlord).
Step 10: Expand Your Reach
Leave comments on other people's websites and blogs, join Facebook groups related to your niche, share your own posts on social media, leave reviews of products you love or hate (don't forget to link back), write guest posts for other blog authors in your niche, be active on forums about any topic related to yours. All of these things will expand your reach and get more people viewing your content.
Step 11: Monetize your Blog
What monetization methods you use will depend on the kind of niche and audience that you have gathered. Bloggers most often monetize their blogs with ad publishing, affiliate marketing, digital products, courses, coaching and other services, and sponsors.
Making Money with Ads
Before you can even consider using ads to monetize your blog, you must first have enough traffic coming in from Google Search or social media channels like Pinterest. Be sure to diversify. The premium ad networks want to see traffic from more places outside of Pinterest.
You can add Google AdSense to your website yourself pretty easily. As you grow, you can move into better ad networks such as Ezoic, AdThrive, Monumentric, and Mediavine.
Check out Jon Dykstra. He's a blogger that has 6-figure months from premium advertising publishing.
Build an eCourse
There are many ways to create an online product such as an eBook, audio or video course, email newsletter and membership site, mini-course, etc. I sell courses at Ballen Academy using the Teachable platform. Others like Thinkific.
Here's an article that will show you how to build an e-course.
Affiliate Marketing
I earn 6-figures from affiliate marketing. Affiliate marketing is when you refer someone to a product or service through a pre-approved link and then earn a commission. Some niches lend themselves to affiliate marketing better than others. Growing your traffic is the first step, then creating niche-relevant content like guides and reviews attracts potential affiliates that you can partner with. While Amazon is the obvious choice, it's not the most lucrative.
Here's my beginners guide to Affiliate Marketing
Sponsors
You can sell your own advertising space and mentions to sponsors for your blog. Check out the plugin called smart Ads from WP Bannerize, or Advanced Ads which is one I've used.
Sell Services
If you have a service, product, or coaching company, you can sell services through your blog. I started blogging when I got into the real estate niche in Vegas and blogged to generate interest in my real estate services.
Digital Products and Printables
Some bloggers make money selling digital products like printables. You can offer up anything that people would buy in a digital format such as eBooks, courses, fonts, templates. One way to do this is to join forces through sites like Creative Market and Envato Elements where creatives can sell products or services and work together to create new things for customers. You could set up your own shop page on these websites if you don't want to use someone else's platform.
What monetization methods you choose will depend a lot on your niche, audience size, and traffic. Not all will work at first, so choose wisely and try one method at a time.
Closing
Now that you have a domain, it's time to get to work building your WordPress website, setting up your design, creating content, ranking on Google, promoting your content, and monetizing your blog.
Always keep in mind that it takes time to grow your blog or website. You will not get rich overnight and you should expect to see a slow start with small amounts of traffic coming in from Google search.
It takes work, and it's worth it!