This post contains affiliate links. As a partner with Amazon and various brands, I am compensated when qualifying purchases are made through my referral links.
Many people are wondering how long it takes to build a website. There are a few essential points that everyone should keep in mind.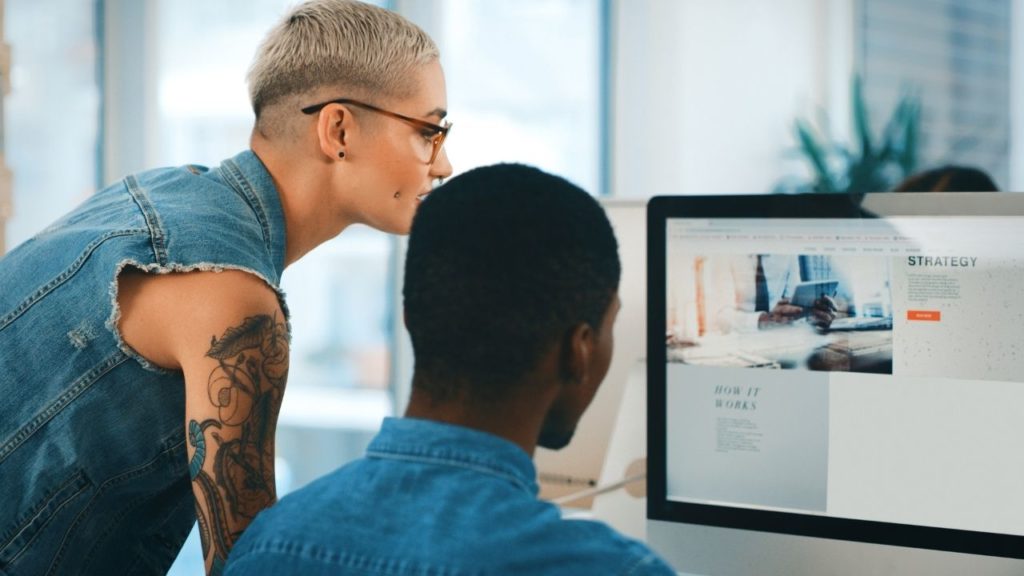 There are a lot of people who are looking to build a website. The reality is that most people turn to the internet when they are looking for products, services, and information.
In some cases, individuals want to build their websites on their own. In the past, it took a lot of coding experience for someone to create a useful website.
Now, some programs can help people build a useful website on their own. At the same time, this still requires a time investment.
---
Website Builders
If you would like a more pre-made solution, check out:
What Are the Steps in the Website Development Process?
First, everyone needs to understand that each website is different from the others.
It is impossible to precisely say how long it will take to build a website because the time it takes will depend on the size of the website, the skills of the developer, and the client's desires.
I have built websites in a couple of hours using WP Engine Hosting and one of my favorite Studiopress Themes like Essence Pro.
Because everyone wants to have a useful website, it is good to work with trained professionals who can help. If you would like a WordPress Website built for you, talk to my brothers Jeff and Paul Helvin at Ballen Brands.
There are a few steps that have to take place to construct a useful website.
These include:
First, the client shares his or her needs with the development team
Then, both parties work together to craft an effective plan of action regarding how the website will unfold
The client has to approve the project before the website design process begins
The development team will produce some mockups (which are often called wireframes) that show the overall design of the site
The web design process gets underway, and the client is kept in the loop
The client takes a look at the website and asks for revisions before the final version is approved
The exact amount of time it takes before a website is finished will depend on the size of the websites and the client's needs.
These steps have to be completed before the website is up and running.
Create a Plan
The first step is to create a plan for the website. When someone is working with a professional developer, this process should take a week or two.
Even though you might be working with a professional developer, you will still be in control.
Therefore, you are going to be in charge of every step of the design process. You need to know what you want your website to look like, the individual elements that have to be present, and how your website will be laid out.
Get Wix
Choose from over 500 designer-made templates for every business.
Unless you have this information, your website development team will not know what your goals are.
It is the job of the development team to come up with a website that meets your needs. In some cases, they might tell you that the goals for your website or not realistic.
In other situations, the development team might tell you that one element doesn't make sense with the rest of the website.
For this reason, you need to be willing to go back and forth with your development team.
Planning a website will likely take a week or two.
In some situations, the development team may present you with multiple options for your website. Then, you can select the one that works best for you.
Once you have a plan in place for your website, the design process will start.
The Design Process Starts
After you have a plan in place for your website, the team will start designing your project.
Usually, the first step is to produce some mockups of your website and how it might appear. Think about mockups as sketches for your website; however, they are like sketches placed on steroids.
They will show you what your website looks like, ensuring that the design meets your basic requirements.
During this time, you will be encouraged to make a few changes to your website's design to make sure that it meets your needs when it is finished.
Do not hesitate to ask for revisions because the development process has not yet started. Therefore, revision requests are not going to slow down the process that much.
During this time, the overall shape of your website is forming. Therefore, the process should take anywhere from one to three weeks. Make sure that you participate in this process and ask questions.
That way, you can make sure that your website looks exactly as you imagined.
The Main Website Development Process
Once the mockups have been approved, the actual development process is going to unfold.
Get the best WordPress hosting for your site.
WP Engine is a WordPress platform backed by a team of experts who are available 24/7 to make things easy for you.
This process will take anywhere from a few weeks to a couple of months, depending on how large the website is and how many requested changes there are.
During this stage, the development team will take all of the information you have given them.
Then, they will design a website that is entirely functional and looks exactly like the mockups.
With any project, there are going to be a few setbacks that arise. For example, something may change, and you need to alter a critical portion of your website.
In other situations, the website may not look exactly as you imagined, and you request other changes.
In general, an experienced website development company should overestimate the amount of time it will take to complete the project.
That way, they give themselves a little bit of leeway if any problems arise along the way.
During this time, you need to stay in close contact with the development team.
The website developers and designers will probably have questions and would like them answered before they can move forward.
Furthermore, they will keep you in the loop, providing you with updates regarding how things are progressing.
If you haven't heard from them in a while, do not hesitate to reach out and ask for an update.
Once they have completed the website design process, they should present the project for your final review. You should take a close look at how every part of the website function.
Furthermore, you should check that the website works exactly as you imagined.
During the final review stage, there will always be a few changes that have to be made.
Remember that this is your website, and you are in control. Therefore, do not worry about requesting minor changes. It is always better to get the website right.
Frequently Asked Questions About Building a Website
Some of the most common questions that people have about building a website include:
How many hours does it take to build a website?
The exact number of hours it takes to build a website will depend on the website's size and the person's experience creating the website. In general, a website that has between six and eight main pages is going to take anywhere from 40 to 100 hours to complete. This is a wide range because it depends on the content that is present on each page.
How hard is it to build a website?
It is not hard to put up a website, and just about anyone can do it; however, it takes a lot more skill to build a fast, efficient, and effective website. 
Building a website is much more than simply putting text on a page. It is vital to make sure that the website loads quickly, responds efficiently, and meets its visitors' needs. To make this happen, individuals have to work hard.
How long does it take to make a simple website?
To build a simple website with two or three pages, people need to put in a few hours with a straightforward website building program.  On the other hand, those who would like to build a simple website that responds well need to be willing to work with the website, refine it, and maintain it. The exact amount of time it takes to build a simple website will depend on the skills and experience of the person creating it.
Take Your Time Building a Website
If you are going to build a website, you will probably be tempted to finish it as quickly as possible; however, it is much more vital for you to take your time and make sure that your website functions precisely as it should.
It will only cost you more time in the long run if you try to rush through the design process of your website.
Instead, consider working with trained professionals to ensure that your website comes out precisely as you want it to.
That way, you can place your website in the best position possible to be successful.