This post contains affiliate links. As a partner with Amazon and various brands, I am compensated when qualifying purchases are made through my referral links.
If you're looking to design your own website, it needs to be unique and reflect who you are. With so many fonts and so many obscure-sounding names that the majority of people have never heard of, finding your ideal typeface can seem like an enormous task.
A slick, serious business website needs a font that conveys authority and glamour, whereas a personal blog detailing your eccentric hobbies can afford a more informal presentation.
What Makes A Good Font?
To put it simply, a good font is one that reflects the values and circumstances of the website it's being used on. Just because a font is fancy doesn't mean it is always a good choice. There is no one-size-fits-all solution to typography.
A good font is capable of connoting elegance, style, whimsy, urgency, and sadness. The full spectrum of human emotions can be heightened with an appropriate typeface.
Why Is a Good Font Important For My Business?
Potential customers are examining every minute detail of your business, whether it's subconscious or not. Your choice of font will say a lot about the personality of that particular brand.
A typeface that is hideous to look at will cause your customers to abandon their interest in your website, which could have disastrous consequences for your enterprise.
If you get the font right, however, your customers will become enamored with your page and feel compelled to stick around.
The Best Fonts For Websites
Understanding an ideal font takes a surprising knowledge of human psychology. Different designs conjure up different meanings in the human mind, and it's up to you to figure out which feeling you want your brand to be intertwined with.
This sleek, simple font is one of the Web's most popular.
Open Sans
Open Sans is direct, simple, and versatile. It can be used in pretty much all contexts and will not alienate your readers by coming across as too serious.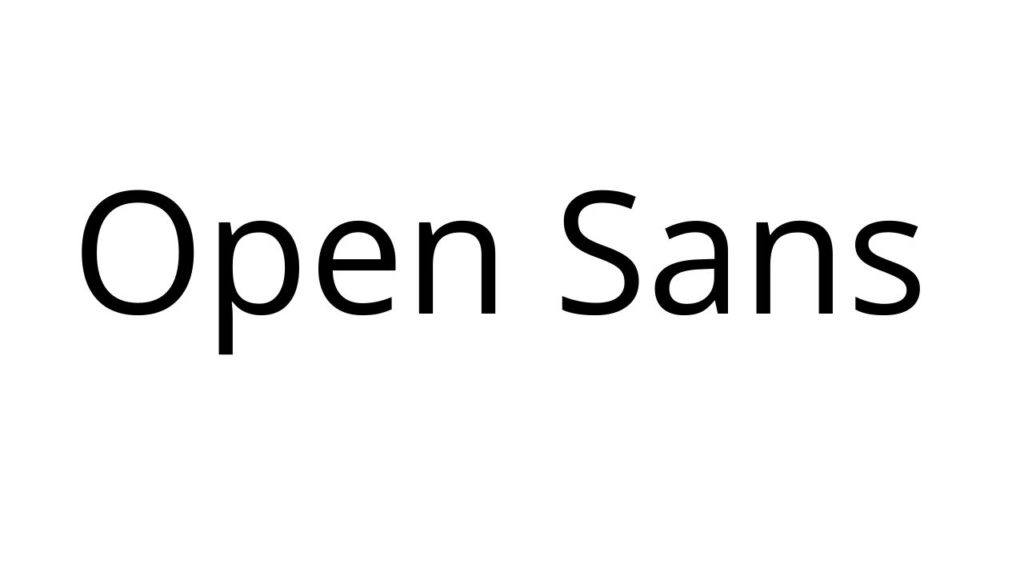 Oswald
Inspired by old-school newspaper prints, the Oswald font has echoes reminiscent of a time long gone.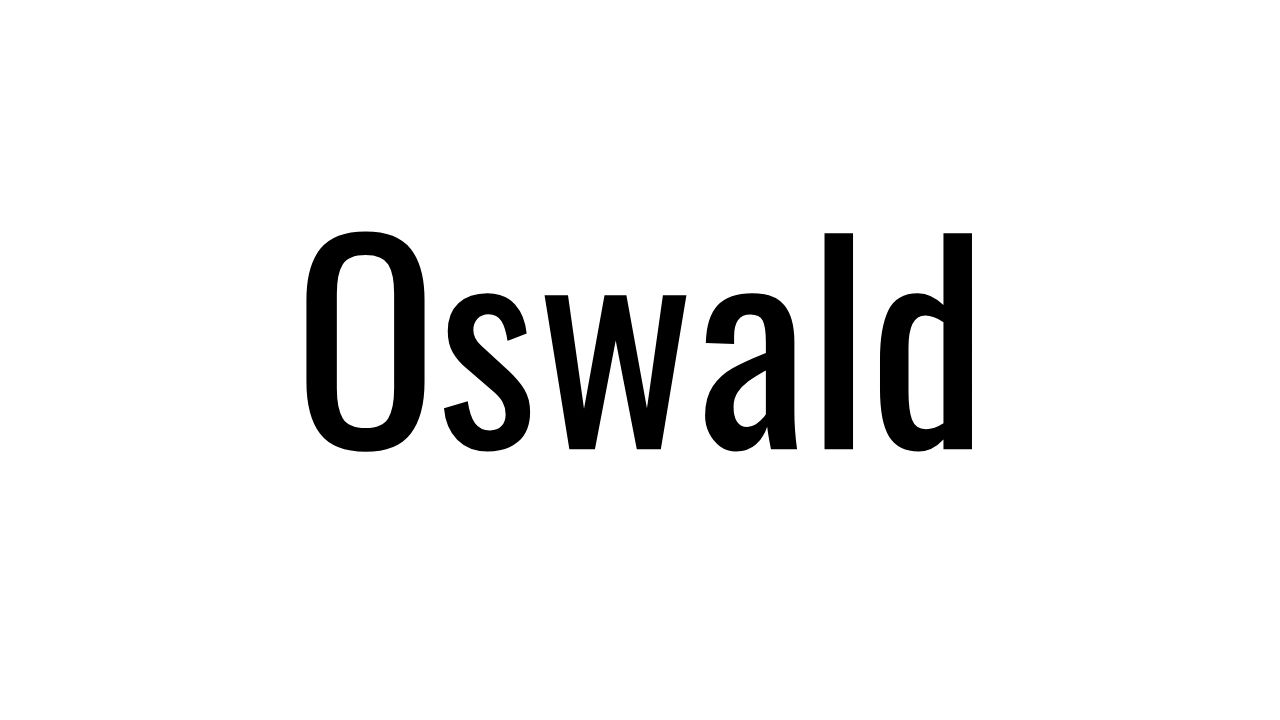 Conveying strength, authority, and curiosity, this font is perfect for those running a supernatural blog or hard-hitting crime stories.
If you're looking for a font that will convey a sense of light-hearted fun or casual conversation, then consider looking at other alternatives. Oswald only deals in serious business.
Vollkorn
The vollkorn font has hints of 1960s pop art and vintage action comic books.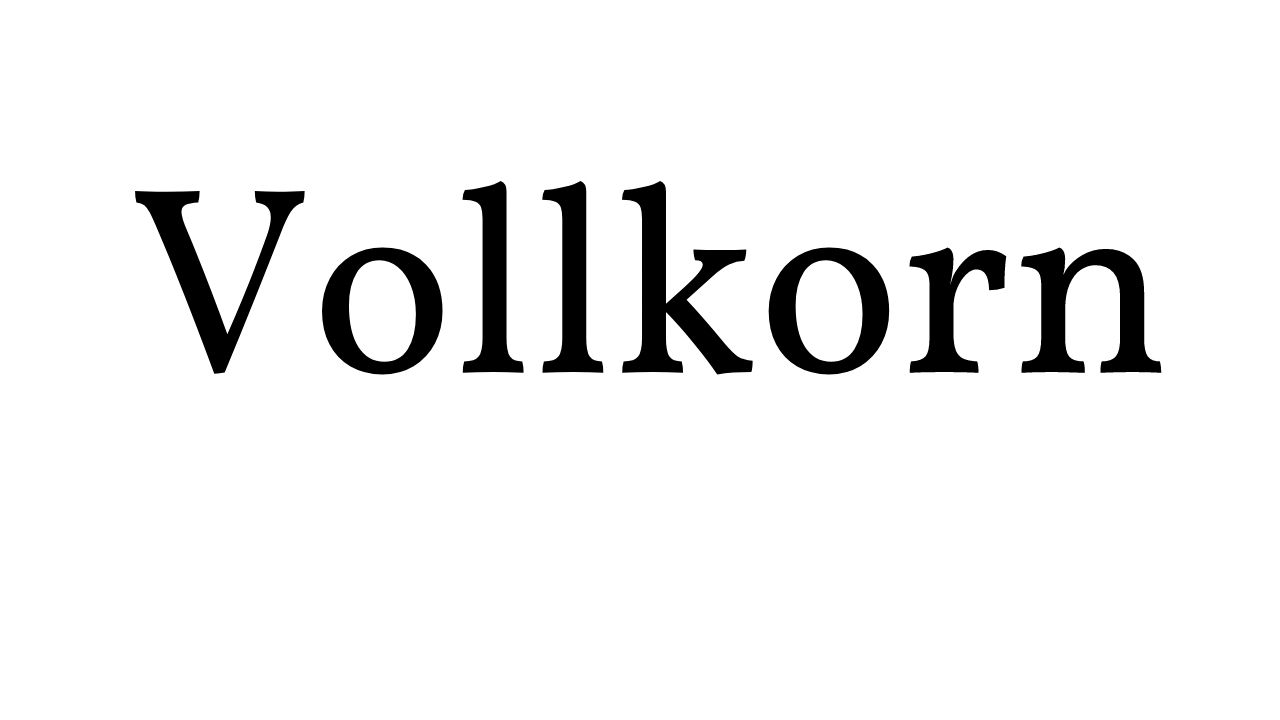 Slightly bombastic and light-hearted, this font would be right at home on a business with an extroverted brand image.
It's just subtle enough not to look gimmicky and ridiculous, meaning that its versatility can be transferred between multiple uses.
Although fun and easy-going, the font isn't over-the-top crazy, and its appearance is unlikely to blindsight its viewers.
If you think it suits the aesthetic of your business, definitely consider using it!
Courier New
A classic for long-haul content. What Courier New lacks in style it more than makes up for in efficiency and convenience.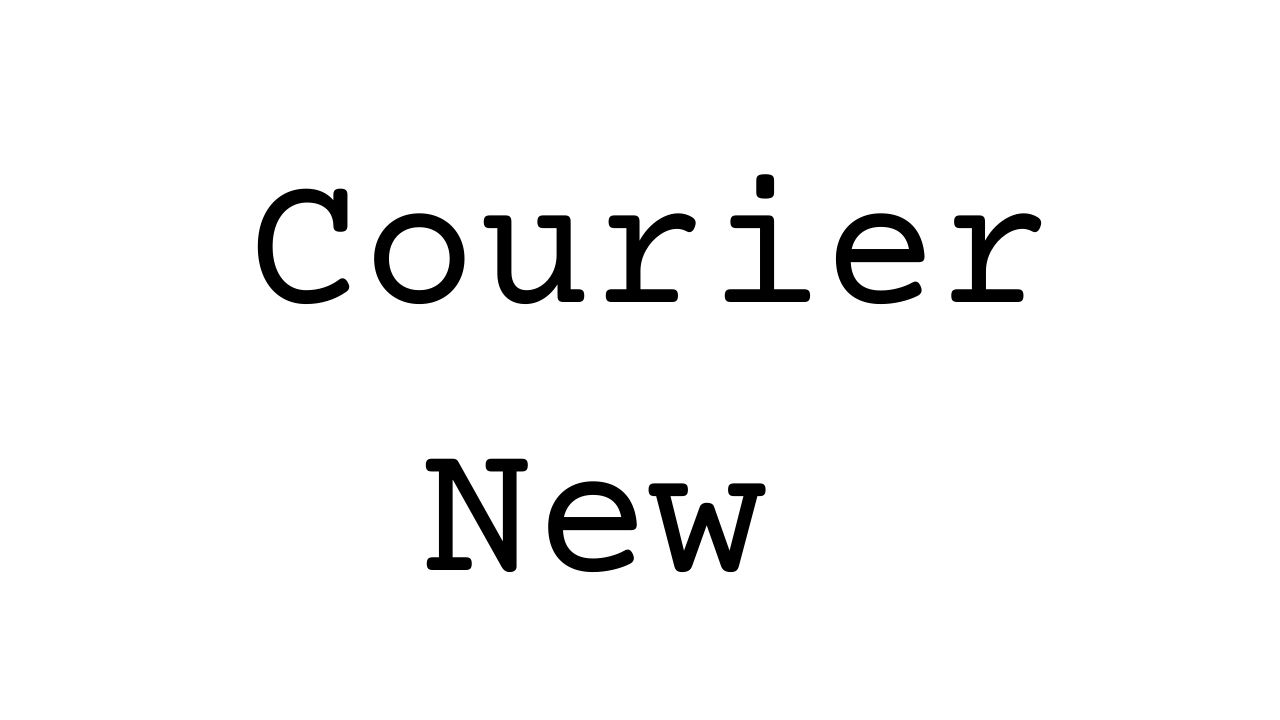 The slightly more spaced-apart nature of the letters is great for reading long pieces of content, whether they be essays, reports, or blog posts.
Older readers certainly appreciate its font because of its distinctive layout, enabling you to read passages comfortably without straining your eyes.
Courier New's retro appearance makes it suitable for vintage-focused blogs, too. It reminds one of the old-fashioned typewriters, which is yet another trait that older readers will find appealing.
It goes without saying, however, that this font is hardly charismatic. If you're looking for a larger-than-life font and are not focused on convenience too much, I would consider other options.
Brush Script
The Brush Script font is heavily inspired by cursive handwriting. Its wonderful, charming aesthetic is become iconic and is synonymous with poetry and academia.
Although it may be grinding on the eyes after a while, this font can connote beauty in small to moderate doses.
We'd recommend using this font sparingly.
It can be a little bit excessive to look at in a long, drawn-out post or essay.
However, if you're looking to convey a short, personal, heartfelt message, then feel free to use this wonderful font.
Times New Roman (Of Course!)
Did you expect us to make a font-related post and not mention Times New Roman?
This font is perhaps the most famous and most iconic Internet font of all time. It's synonymous with ease and universal appeal, and its presence on the Internet can be seen everywhere.
You can't really go wrong with using Times New Roman. It's versatile, easy to read, and free of gimmicks and novelties.
You're unlikely to offend anyone with its presence and is suitable for long, in-depth content.
It may be overplayed, but Times New Roman is always a reliable option.
Montserrat
You've probably never heard of this font, and for good reason – it's brand new.
The Montserrat font was developed with the modern brand in mind. Slick, sleek, and simple.
It won't blow you away with a fantastic design or make a memorable impression on you with its charm, but it will help bring your brand to the 2020s.
There isn't a lot to say about this one due to its clandestine appearance and subtle nuances, but it will undoubtedly slot into any website.
Helvetica
Another veteran of the font universe is Helvetica.
Helvetica's name may be out there, but the font is a lot more reserved and subtle. It has been in use since 1957, making it one of the oldest fonts still in wide use in today's Internet age.
This font has a large family tree and boasts over 100 variations, making the term 'Helvetica' somewhat of an umbrella term in the font community.
However, many variations only serve as a testament to its usage and enduring popularity.
A minimalist quality apparent with all Helvetica fonts and its understated nature makes it both professional and versatile.
If you could only use a handful of fonts for the rest of your life, you'd be foolish not to pick Helvetica. It's such a classic.
Playfair
This font has an erethal quality to it that no other font can match. The Playfair font is relatively modern and can often be found on websites with a spiritual demographic.
That makes perfect sense as its pleasing design, and slightly feminine appearance can conjure up thoughts of romance, spirituality, and transcending intellectual awareness.
However, it would be foolish to typecast this font as an airy-fairy gimmick, as this font can easily be adapted into other uses and audience segments.
If you're really looking to maximize your website's visual quality, then the Playfair font may be ideal for you.
Final Thoughts
We've seen a mix between old-school fonts and modern typefaces here, each with its own characteristics and advantages.
It's up to you to decide which one fits your needs best and makes sense for your business or hobby.
With so many websites on the market in every possible niche, finding the ultimate font may give you that extra advantage over your competitors.