Lori Ballen is a member of the Amazon Associates Program and earns money from qualifying purchases. Posts contain affiliate links that benefit Lori as well.
If you're looking for a way to grow your email list, lead magnets are the answer. A lead magnet is an amazing tool that allows you to build trust with your visitors and turn them into subscribers. It can also help increase sales by providing valuable content before asking for anything in return. Lead magnets are especially helpful if you have a new website or blog because they give people a reason to subscribe even if they don't know much about you yet.
With so many benefits, it's no wonder why everyone is using lead magnets to grow their email lists! But how do you actually create one? We created this guide so that we could share our knowledge and experience with other marketers who want to know how to create a lead magnet. We hope it helps!
What is a Lead Magnet?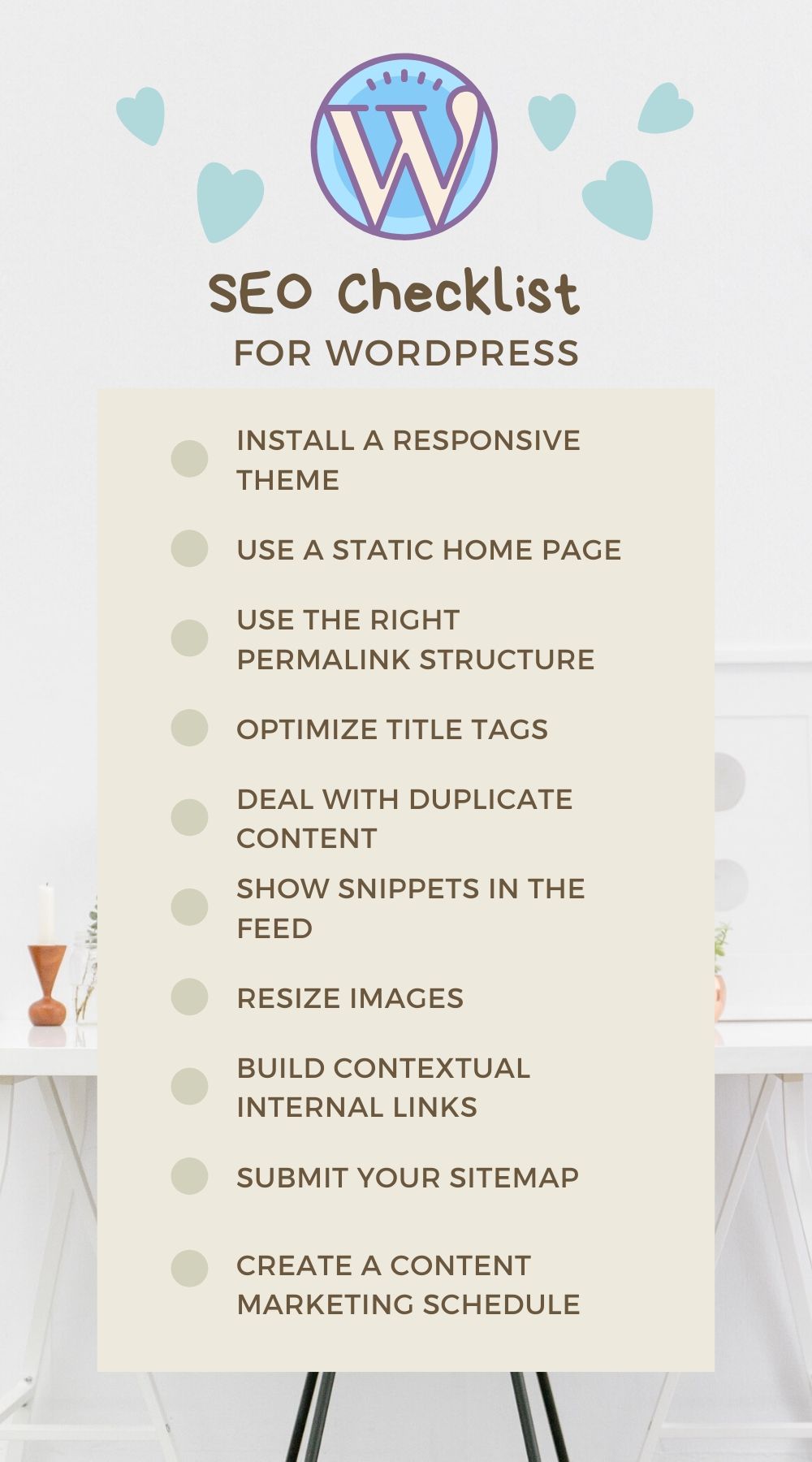 A lead magnet is a free resource that you give away in exchange for an email address from your website visitor. Although the exact definition of a lead magnet will vary depending on who you ask, it typically includes free ebooks, checklists, reports, etc.
Basically, anything that provides value to the end-user could be considered a lead magnet.
Types of Lead Magnets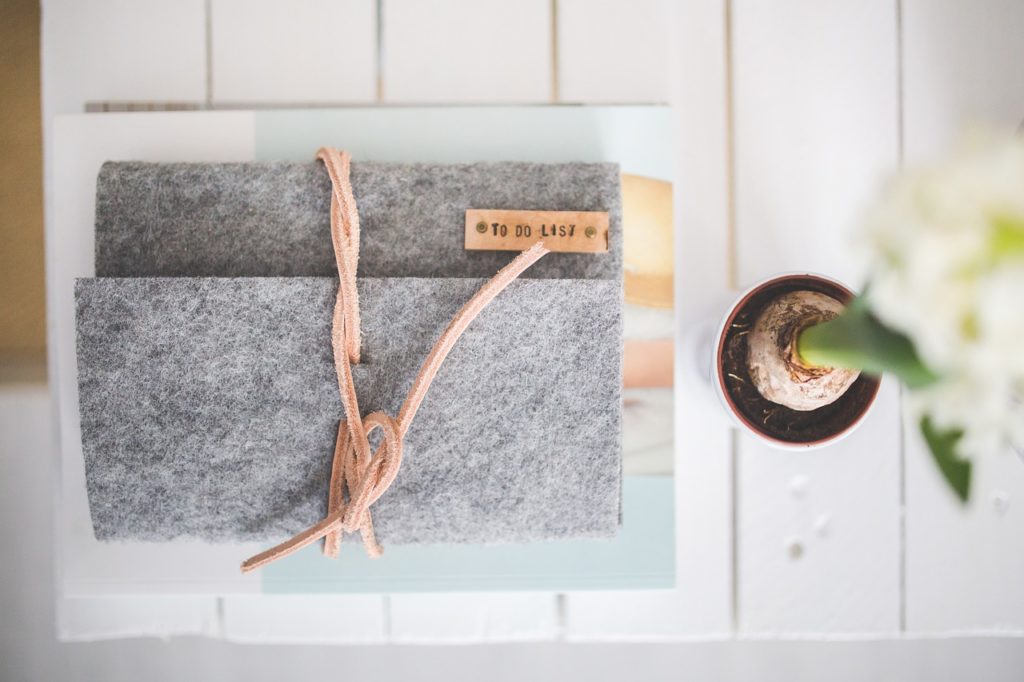 There are many different types of lead magnets you can create, but the following three tend to work best for most businesses:
1. Ebooks and Other Downloadables –  Ebooks and checklists are among the most popular lead magnets because they provide readers with a valuable resource that helps them solve a problem or gain knowledge (which is exactly how you can turn them into subscribers). You can also create videos, audio clips, or images that go along with your ebooks.
Tip: If you have a physical product, consider using one of the above lead magnets as an up-sell after they purchase. For example, you could offer a checklist for people to use when they are implementing the tips from your ebook. This will increase customer loyalty because they already have access to your information and now they'll be more likely to buy future products since they feel like you provide so much helpful advice.
2. Quizzes – A quiz is basically just an interactive test that helps users determine what kind of solution is best suited for their problem by asking questions about personal preferences or life circumstances. This is a great lead magnet if you're selling products that vary based on what your website visitor needs.
3. Checklists –  Checklists are exactly like the name sounds—a list of tasks (or steps) that relate to a specific topic. They provide readers with a step-by-step process so they can complete something on their own without having to hire someone else, which makes them ideal for people who need help but prefer to solve problems on their own.
4. Templates – Templates are documents that you can customize based on your website visitor's needs. An invoice template, for example, would help people create their own invoices without having to hire an expensive professional.
5. Surveys –  Surveys are one of the most popular types of lead magnets because they help businesses learn more about their customers. That way, you can customize your products/services accordingly and provide better customer service.
6 Lists – Lists are perfect for businesses that want to share advice with their readers without trying to sell too hard. It's a more subtle way of promoting your products, so it's great for new websites or blogs that don't have enough traffic yet.
Lead Magnet Examples
There are many different types of lead magnets you can create, but the following three tend to work best for most businesses: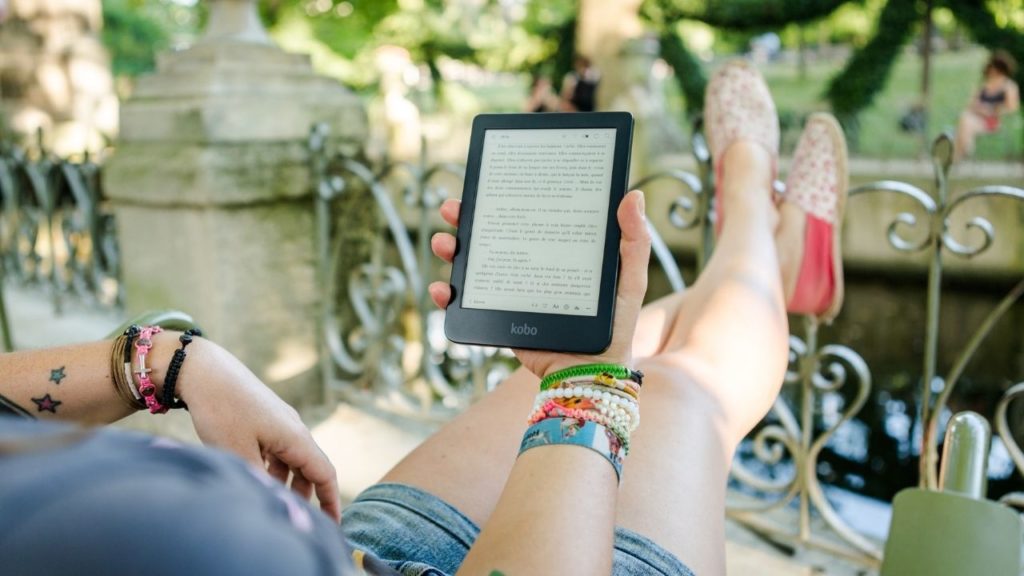 Food Blogger:  Food bloggers are known for giving away free recipes. Since people will typically only cook at home if they have a really good recipe, this gives you an opportunity to build trust with your visitors and provide useful content that helps them solve their problems.
Business Owner: Business owners can create lead magnets that help their customers save money by providing them with templates or checklists they can use to accomplish something on their own. Even though this doesn't directly relate to the company's products/services, it still provides value to website visitors because it allows them to save time and money without having to hire someone else (which is what most people want).
Realtor: Realtors could provide homebuyers with ebooks that offer tips on how they can save time and money when they're buying a home. This will help your potential customers learn more about what you have to offer, which will make them more likely to contact you for additional help once their purchase is complete.
Doctors: Doctors could provide patients with a checklist of healthy living tips or an ebook with information about the latest breakthroughs in medicine. Even though doctors typically don't sell products, this type of lead magnet provides a solution to a problem (health improvement) and helps you build trust with your website visitors so they feel comfortable sharing their personal information.
Journalist: Journalists could create lead magnets that teach readers how to use the Internet to do research or provide tips on writing articles that get published (like this one!). This could also apply to bloggers who want to make more money from their blog without having to resort to selling products/services themselves.
App Developer:  If you sell apps that help people do something, then you could create lead magnets that offer information about those topics. An app for tennis players who want to improve their game, for example, might provide tips and tricks for playing well as a downloadable ebook or short video series based on user preferences.
Copywriter: Copywriters could create lead magnets that teach website visitors how they can write better pages/emails to increase conversions or explain how to use certain words/phrases that sell. This will help your website visitors grow their audience so they can generate more money for both of you in the future.
Accountant: Accountants could create lead magnets that show potential clients how they can save money by switching accounting software solutions or advice about creating compelling financial reports helps doctors build trust with people who visit their websites—which means those website visitors are now more likely to consider visiting that particular doctor for future visits.
Travel Blogger: Travel bloggers could create a list of unique places that people can visit or provide tips on how to get more out of your vacation for readers who are planning trips. Even though travel bloggers typically don't sell products, this type of lead magnet provides a solution to a problem (planning the perfect trip) and helps them build trust with their website visitors so they feel comfortable sharing their personal information.
Coaches: Coaches can use lead magnets to offer help with setting SMART goals, teaching website visitors how to overcome their fears, or providing tips on how people can have better conversations. Even though this doesn't directly relate to someone purchasing your product/service, it still helps them solve a problem without having to hire someone else (which is always what people want).
Authors: Authors could provide readers with interview questions so they can prepare for an upcoming Q&A session or ask potential audiences about the topics that interest them most so they know where to focus their writing efforts in the future. Even though this doesn't directly relate to someone purchasing your product/service, it still helps them solve a problem without having to hire someone else (which is always what people want).
Fitness Blogger: Fitness bloggers could create lead magnets that teach people how they can eat more healthily or create an online workout routine that's customized to their specific needs. Even though this doesn't directly relate to someone purchasing your product, it still helps them solve a problem without having to hire someone else (which is always what people want).
Lawyer: Lawyers could offer potential clients free legal advice or provide writers with copyright information so they don't accidentally violate any laws while working on projects. Even though this doesn't directly relate to someone purchasing your services, it still helps them solve a problem without having to hire someone else (which is always what people want).
Website Consultant:  Web consultants could create lead magnets that teach people how they can build a new website on their own or provide tips to help them find the right blog platform for their specific needs. Even though this doesn't directly relate to someone purchasing your services, it still helps them solve a problem without having to hire someone else (which is always what people want).
The possibilities are almost endless! You just need to be creative with the types of things you share, as well as how you position those incentives in order to entice website visitors into becoming leads. Once you've created quality incentive offers and provided all of the details as to why they should opt-in, all you have left to do is market those pages effectively so more people see what you have to offer and take advantage of it in order to grow your list.
Lead Magnet Ideas for Bloggers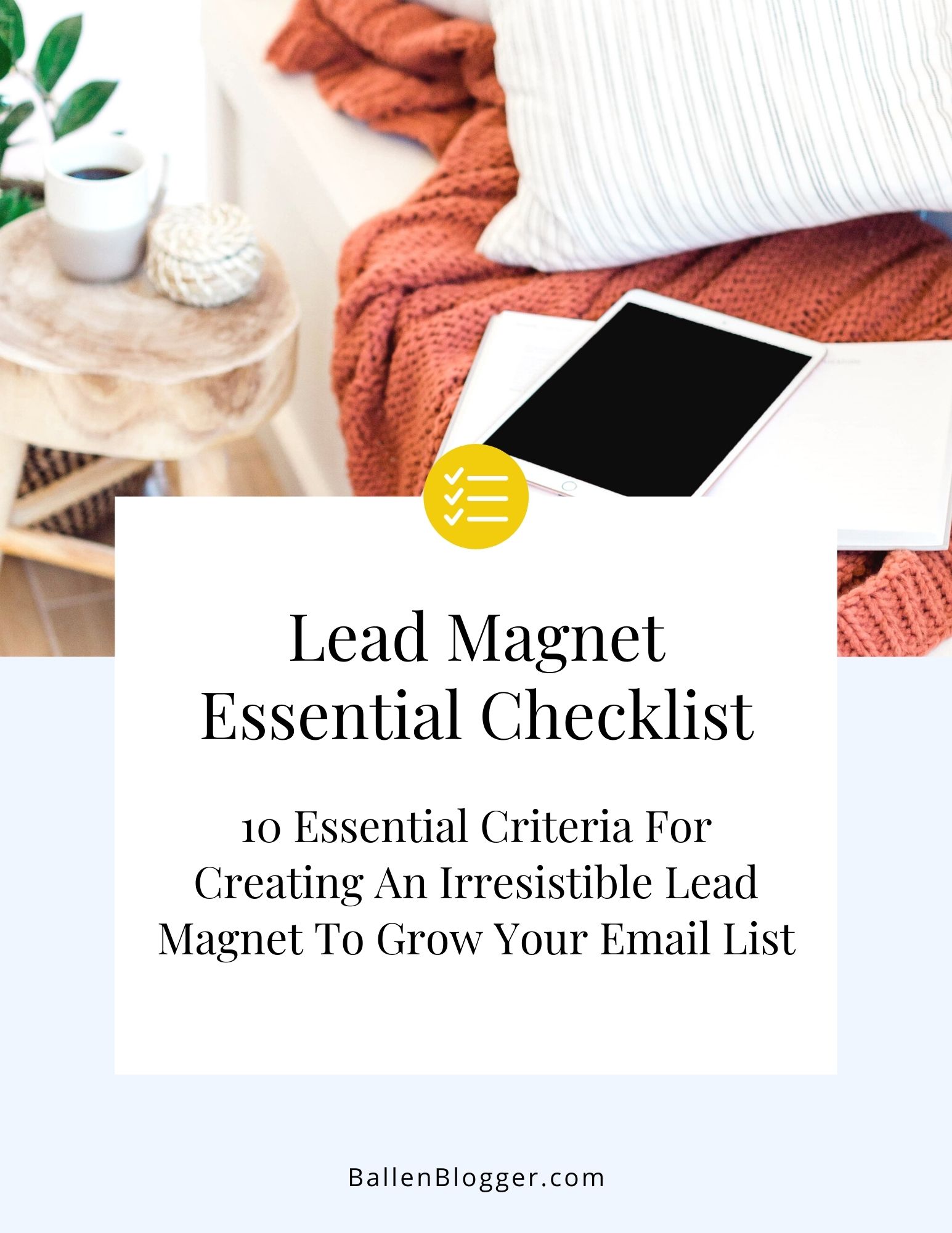 As a blogger, you constantly need to be thinking of ways to keep people engaged with your content. Offering lead magnets is one of the best ways to do that because they're high-value informational pieces that can be used in all sorts of different ways, plus they give website visitors an incentive for providing their personal information—which then allows you to grow your list.
Printables are popular lead magnets for bloggers. These can come in a variety of different formats, from customizable calendars to vision boards with all your blogging goals listed on them.
Templates are another popular lead magnet for bloggers. They're helpful when you want to create something specific (such as an opt-in with multiple boxes included) and only need the design aspect completed—which can be done in a matter of minutes using Canva or Photoshop.
Calendars are great leads magnets for bloggers because they offer website visitors a way to plan their day/week/month ahead in order to accomplish their blog-related tasks with less stress—and that's something most people struggle with.
Infographics are great leads magnets because they communicate information quickly and easily, which can make it easier for people to remember what they learned.
Webinars are another lead magnet option because they're helpful if you want to teach people how to do something or offer your thoughts on a particular topic as an expert.
Postcards (like the ones from Shutterfly) are common lead magnets because people can customize them with their own photos and/or quotes, which makes them sentimental gifts that blog readers will cherish forever—and be willing to interact with your site at a later date.
Free E-Books (including workbooks and guides) give website visitors more ways to interact with your blog so they feel like part of the community—which increases the likelihood of them returning in the future. Plus, they'll keep the guide as a reminder so they can choose to hire you later if one of their questions isn't answered.
Free Reports are similar to e-books but come in a format that allows people to instantly download them after subscribing, which is available for all types of bloggers who want to communicate helpful information quickly and easily.
How to Decide on a Lead Magnet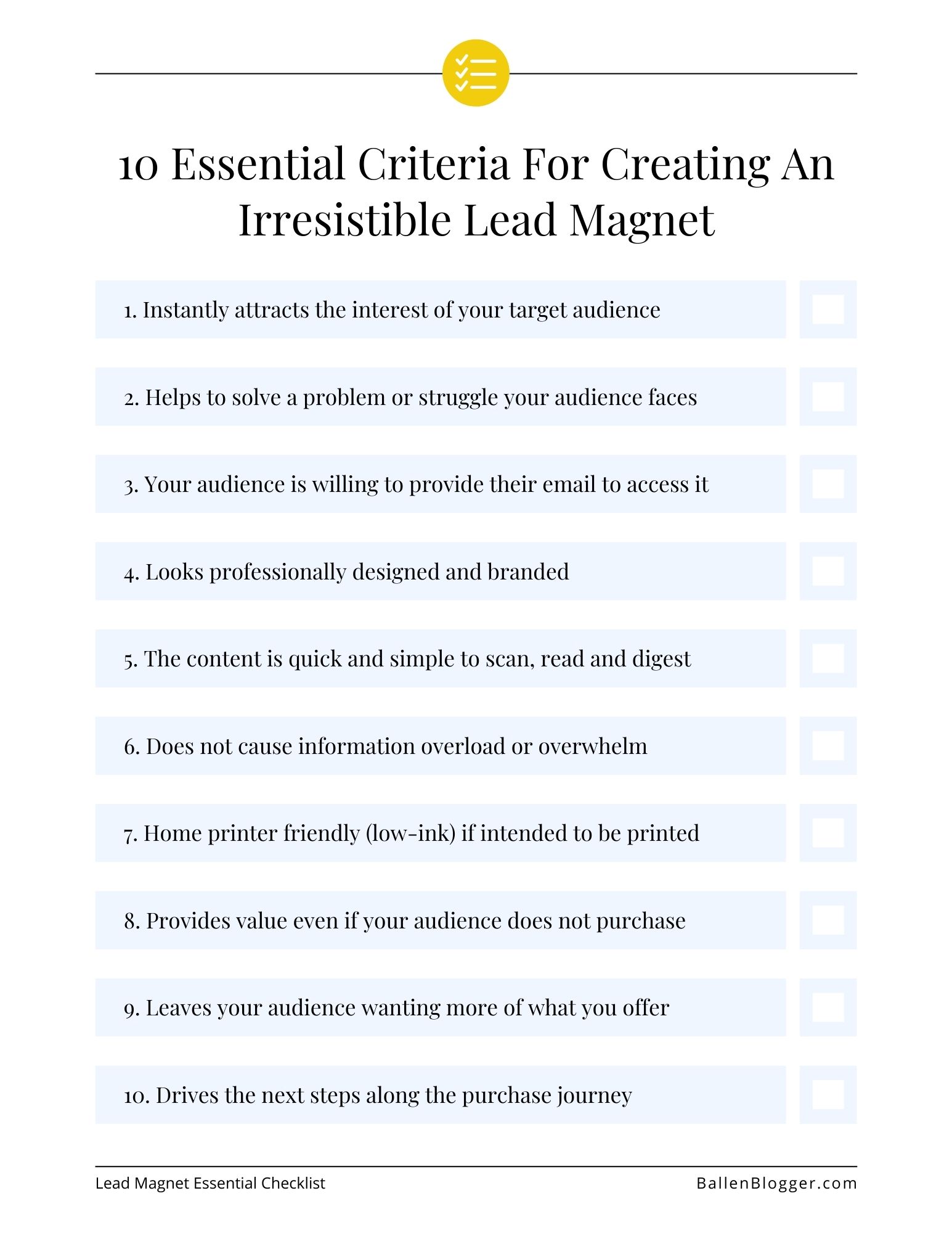 Now that you have some lead magnet ideas, it's time to create one (or more) for your own blog. Here are the steps you need to take:
Brainstorm what types of information would be helpful for your ideal website visitor. What do they struggle with? What questions do they frequently ask? The more specific you can be about what you want to provide them with, the better.
Decide how this content will benefit people now vs. later—meaning, why should someone opt-in right now instead of continuing to find their answers somewhere else or doing something on their own without any guidance?
Identify whether your goal is merely for people to subscribe/download info (and then come back later when they need more) or if you want them to set something up while they're still on your blog (such as an email marketing campaign).
Make sure your lead magnet is useful and valuable, not simply a sales pitch.
If people feel like you're trying to make money off their ignorance without actually doing anything to help them improve their lives, they won't stick around for long—and that means fewer subscribers in the end. Identify different ways you can promote this lead magnet (through PPC ads, social media posts such as webinars and infographics featuring it, etc.) to get more traffic toward your site.
Create Your Lead Magnet
I think the easiest way to create lead magnets is with Canva. Since it's free, you won't have to pay for an expensive template. In addition, Canva has stock photos and other items that you can add to your document—and once it's complete, there are no additional fees. I do pay for the premium version for the extra features.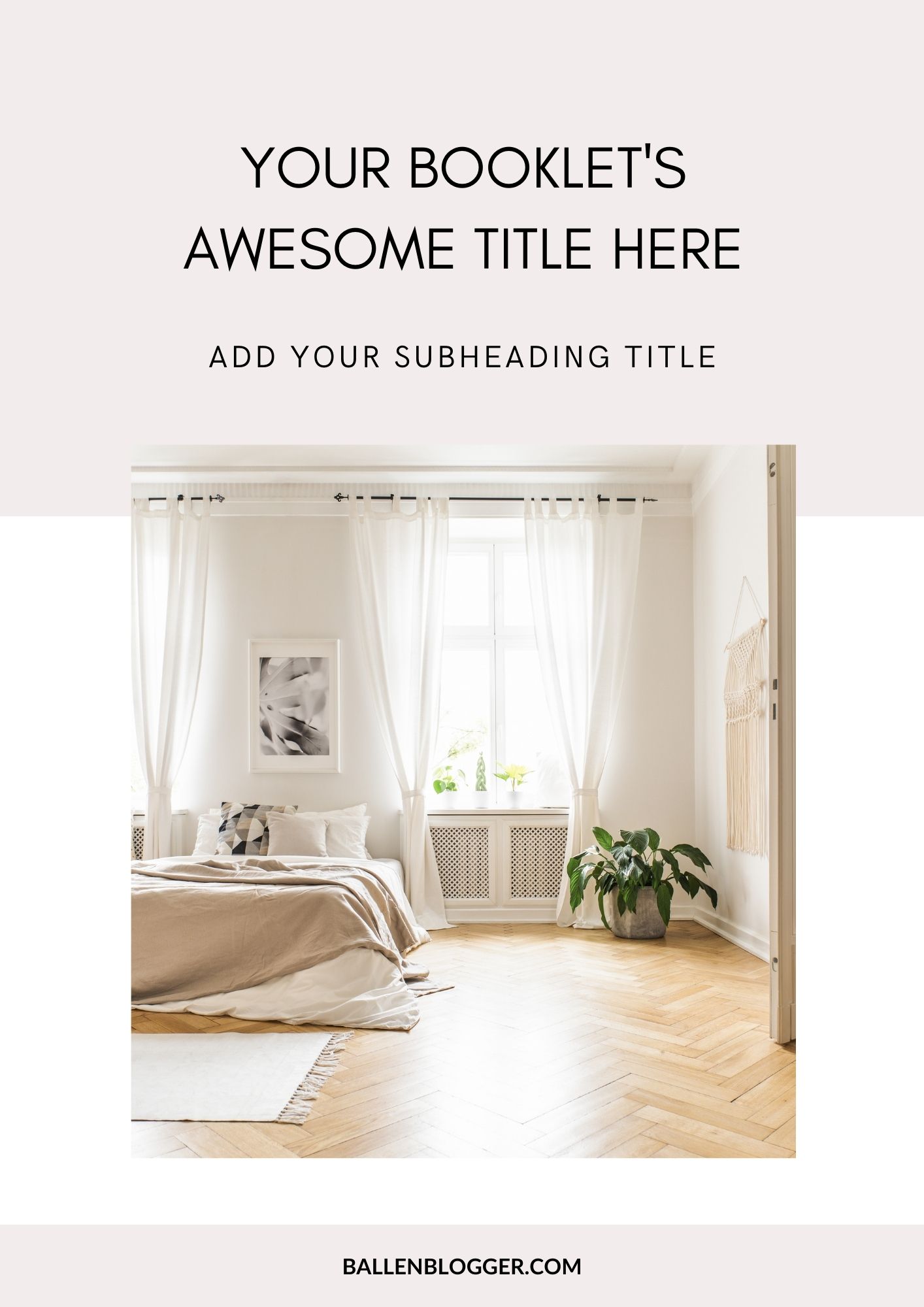 How to Create an Ebook in Canva
Choose an Ebook Template from the Canva home page. You can also look at the magazine templates which work just as good.
Upload your cover and front pages, then add your content. You can change the font type and size as well as the color of the template to make it fit with your blog better.
How to Make a Calendar
Choose a pre-made calendar template from Canva.
Select a monthly base template (the background). To create a custom calendar, combine different shapes (like diamonds or rectangles) with various placements of the months. Make sure you update all 12-month options if you choose this route instead—which will be helpful for those who want to print them out and use them throughout their year.
How to Make a Checklist on Canva
Choose a pre-made checklist template from Canva.
Add your content to each box, then adjust the font, color, and size so it looks good on the finished product—especially if you want people to print this out for their own use.
How to Make an Infographic in Canva
Select an infographic template that has the information laid out in a way that will show readers different kinds of images instead of just words. For example, create an infographic with 3 steps on how to do something (with underlined numbers) and place images next to them where appropriate.
Upload your cover image using one of the provided templates or upload one of your own photos. Then add whatever other links/images you think are necessary for your infographic, making sure to use a grid-based layout so everything looks nice and is easy to read.
How to Make a Presentation in Canva
Select one of the pre-made presentation templates from Canva.
Since you'll be uploading images for this type of lead magnet, select the "Presentation + 10 images or less" option if possible since most presentations have a specific number of slides that need to be included.
Upload your presenter image and then add whatever content is necessary—and format it using columns instead of just rows so it will appear more aesthetically pleasing on the finished product. If desired, upload some additional images (such as screenshots) and/or videos (using YouTube links).
How to Make a Poster in Canva
Select one of the pre-made poster templates from Canva.
Whether you upload an image or create your own, make sure it's something that will attract readers (such as using motivational quotes). Then add whatever content is necessary—and make sure to format it accordingly so there are no inconsistencies or extra white space where it shouldn't be. If desired, add some additional images (such as diagrams) and/or videos (using YouTube links).
Create Lead Magnets for Your Site It's best to take advantage of Canva when you want to create lead magnets because all you have to do is upload them into your blog post; once they're published, you'll get the link so you can share it with the world.
How to Make a Bookmark in Canva
Select one of the pre-made bookmark templates from Canva.
Upload your cover and front pages, then add all of your content—and use a layout with vertical images/text to make it look better on the finished product. If you want people to print this out and actually use it, select "Print with bleed" (assuming you have created a document where the edge bleeds off).
Lead Magnet Creator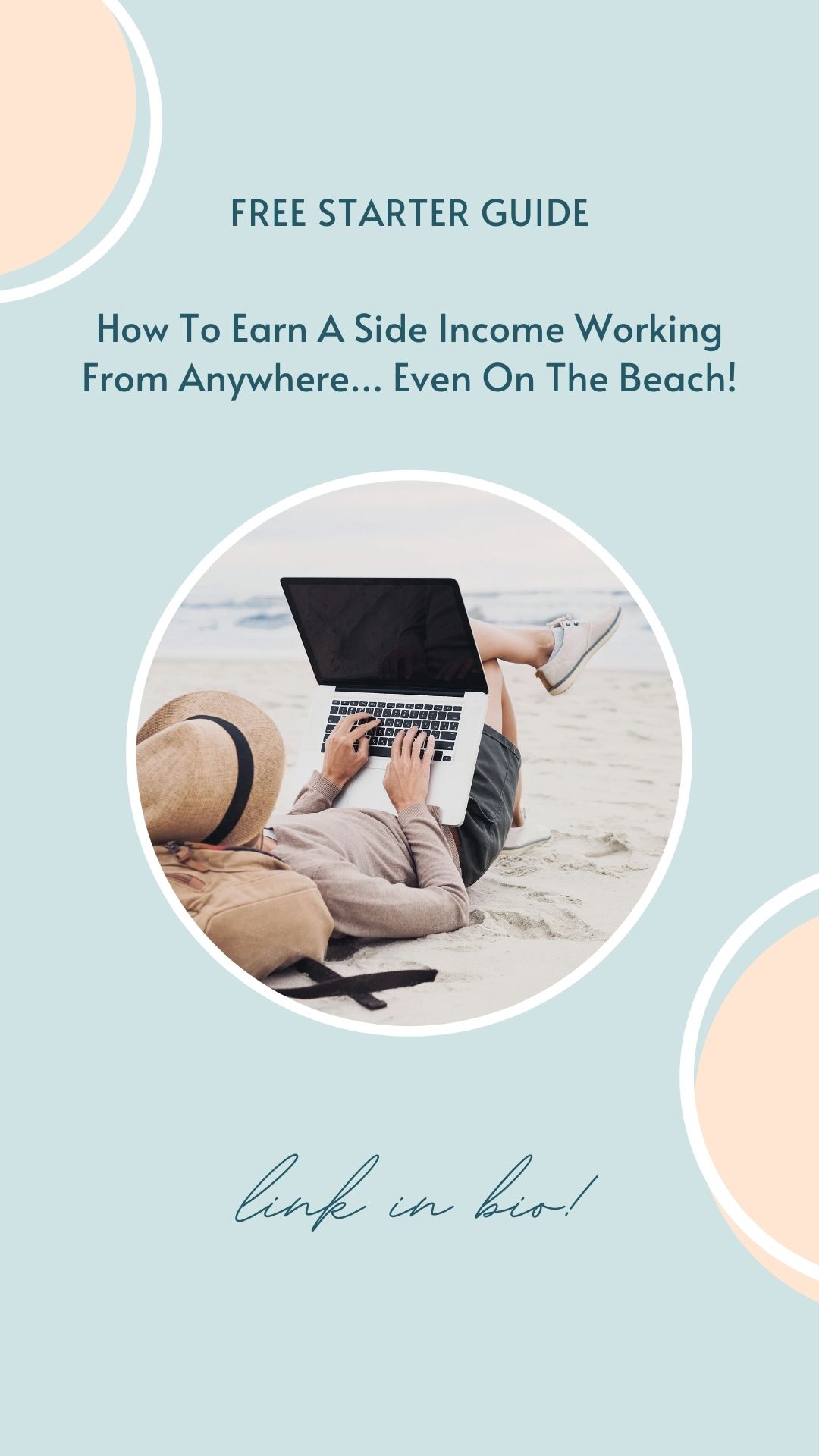 Canva: Canva is one of the most popular software choices for making lead magnets. Canva has a free version, so you can try it out for yourself without spending anything.
Are you trying to figure out how to build an email list? There are many reasons why you should be using Canva for this specific lead magnet. One of the main reasons is that it's easy-to-use, even if you don't know anything about graphic design; all you have to do is upload images and create the cover (which can also be your lead magnet) + front page, then add all of your content—and make sure everything looks good by selecting "Print with bleed" (if desired).
Beacon.by: Beacon.by is one of the newer online tools for creating lead magnets, but it's catching on quickly thanks to its modern approach. You can use this tool for free or pay a monthly fee if you want more features/options available to you.
There are plenty of lead magnets out there, but most of them aren't very good. It's hard to create a lead magnet that people will actually want and use. Most marketers don't know how to write good copy or design attractive graphics for their lead magnets. This makes it really difficult for you to create something that your audience will love.
Beacon is a great tool on the market that helps you create professional-looking lead magnets in minutes instead of hours or days. With their drag-and-drop editor, anyone can quickly turn their best blog posts into high converting content upgrades with just a few clicks of the mouse! Beacon even prebuilt templates so if writing isn't your thing then no problem!
Their library has hundreds of professionally designed images and icons ready to go right inside our editor so you can focus on creating awesome content without having to worry about designing anything yourself! No matter what type of business owner you are –
LeadPages: While LeadPages isn't just used for creating lead magnets, it does have an extensive library of templates that are ideal for doing so—and since you get all kinds of other templates too (such as thank-you pages), this might be your best option if you are looking to create several types of lead magnets throughout the year.
Lady Boss Studio: Lady Boss Studio is a great option for creating lead magnets because you can easily select from the many templates available and they give you all of the graphics/text that you need in order to make it look professional.
I'm sure your audience would appreciate a well-thought-out PDF, ebook, or even video course guide… there are so many options when it comes to creating lead magnets. You can buy premade lead magnet templates.
Creative Market: Creative Market is an online marketplace that sells all kinds of patterns, graphics, fonts… you name it. It's a great place to find premade templates for any type of lead magnet you want to create.
Real Estate Lead Magnets
As a real estate agent myself, I know the importance of making quality offers, and building a list. My lead magnets for real estate include moving checklists, home buyer guides, home value calculators, sellers guides, and more.
The real estate market is not slowing down anytime soon, so every agent needs to be thinking about how they can stand out from everyone else. You need an edge over your competition! An easy way to do this is by creating a list of subscribers who are interested in buying or selling a home. That's where lead magnets come into play – they are one of the best ways to grow your email list quickly and efficiently.
Jeff and Paul at Ballen Brands own a real estate marketing company. Give them a call and chat about real estate websites, lead magnets, and sales funnels. 702-917-0755.
Best B2B Lead Magnets
Are you a B2B company or do you sell to businesses? If so, then we have some ideas for you that will help you start generating new leads and developing customers.
Some of The best lead magnets I've found are on Leadpages. They lock up all their templates under "Leadbox" so only paying subscribers get access – which means everybody else has to go out and create their own.
But with this cheat sheet of the best ones they have, you'll be able to save tons of time.
Here are some examples of what kind of lead magnets are effective for B2B companies:
One page contracts
Instant quotes
Free product samples (this can also double as your lead magnet)
Free webinars
Lead Magnet Ideas for Photographers
As a photographer, one of the easiest ways to grow your email list is by offering something in exchange for someone's name and email address.
Lead magnets are basically free online content that website visitors can get in exchange for their name and email address—and it just takes a few seconds to fill out that form. This will give you permission to contact them inside of your autoresponder series later on down the road.
In addition to the usual suspects (ebooks/reports), here are some ideas for lead-magnet-worthy items:
A group coaching program
Free retainer offer with future services rendered
Free photography sessions
Coupon for a free photo shoot
Checklist on picking colors and outfits
eCommerce Lead Magnet Ideas
If you have an eCommerce store, then there are many lead magnets that will work well for your business. And since so many people visit these pages on a regular basis, it's very likely they will be more than happy to provide their name and email address in exchange for one of your awesome lead magnet templates!
Here are some examples of lead magnets that would work well for eCommerce stores:
Gift cards (for birthday gifts)
Free shipping offers (especially around the holidays)
Email series (offering tips & tricks like how to find the best deals online)
BOGO offers For example : "Buy One Get One Free" or "50% off the 2nd" or "Buy any Size Get a Large Free"
Best of lists
Best Lead Magnets
In a report by HubSpot, they found that marketers who used lead magnets to collect their subscribers' information had 136% more contacts in their database than those who didn't.
Do make sure your lead magnet is high quality but also fully relevant to your audience – otherwise you are leaving money on the table!
Also, make sure it's lengthy and helpful enough so people stay interested in what you have to say… if not? You risk them hitting "delete" before checking out your website.
The best lead magnets are also relevant to your business. Always craft them with your audience in mind!
Lead Magnet Landing Pages
You can build lead magnet landing pages to best capture leads. Landing Pages have a single focus are designed to do one thing, Convert!
Here are some popular landing page software options with proven templates:
Leadpages: Leadpages is a complete online software solution for building beautiful, mobile responsive lead generation landing pages without needing any web design skills or coding knowledge. With Leadpages you can create high converting landing pages in minutes with no technical experience needed!
Their drag and drop editor makes it easy to build professional quality landing pages on your own with no previous experience or expensive designers required! We offer more than 200 professionally designed templates that are fully editable so you can make them your own! Create custom forms using their simple form builder tool—no programming required. Easily add video backgrounds, countdown timers, animated charts and graphs, Google Maps integration—the possibilities are endless! Add email integrations like MailChimp & ConvertKit to easily collect leads.
Instapage: Instapage Comes equipped with both mobile responsive designs and templates – all you have to do is choose one – and then customize it before publishing online for your visitors to see. Our landing page builder allows you to create stunning pages with minimal effort by choosing from hundreds of mobile responsive layouts.
Optimizepress: Optimizepress makes creating beautiful landing pages fast and easy so that you can stop struggling with building your own from scratch or paying lots of money for custom themes. Their drag & drop editor lets you design professional-quality sales funnels without having any coding experience at all! And our templates look great on any device – from desktop computers down to smartphones – so that everyone who visits your site will convert into customers.
Unbounce: Unbounce is very similar to OptimizePress, although it hasn't gained as much traction just yet. It does have a more aesthetically pleasing design with its "hero" templates which are landing pages designed to resemble an eBook cover.
Elementor: This is a free page-building solution that uses WordPress. It's difficult to design an entire landing page, however, you can use Elementor as your builder plugin for any of the other options on this list. With Elementor, you can build a pop up with a form to make your offer. Elementor then integrates with your favorite email provider to deliver your lead magnet.
WordPress Landing Pages: This allows you to create custom pages inside of your WordPress website. This is ideal if you are using it to host all of your own websites or have experience creating HTML pages on your own.
Lead Magnet Service Provider
Ballen Brands is a digital marketing company that can help consult you on the creation of your lead magnets. They can help integrate your lead magnets to make offers on your website and send the lead magnet through email or text. Call 702-917-0755.
Squarespace Lead Magnets
Squarespace has more than 2 million users worldwide. It's one of the most popular, user-friendly website creation platforms used by small businesses around the globe.
Squarespace offers a free 14-day trial with no credit card required so you can test out their platform before committing to a paid subscription. These are some lead magnet examples that they offer:
eBooks: Squarespace also gives your business the opportunity to easily create eBooks through their blogging platform or using one of their eBook templates on their Commerce site.
You can then distribute these via email marketing campaigns or share them on social media to boost engagement. This is especially helpful if your service-based company targets new clients through referral programs, as it makes it easy for them to share your eBook with their friends.
Worksheets: Your business can also benefit by creating downloadable PDFs that you distribute through email marketing campaigns. For example, when someone subscribes to receive one or more of your eBooks they will often expect follow-up emails with worksheets that help them implement what they learned from the content you provided them within their eBook.
Here are a few email programs you can use to deliver your lead magnets:
Lead Magnets for Travel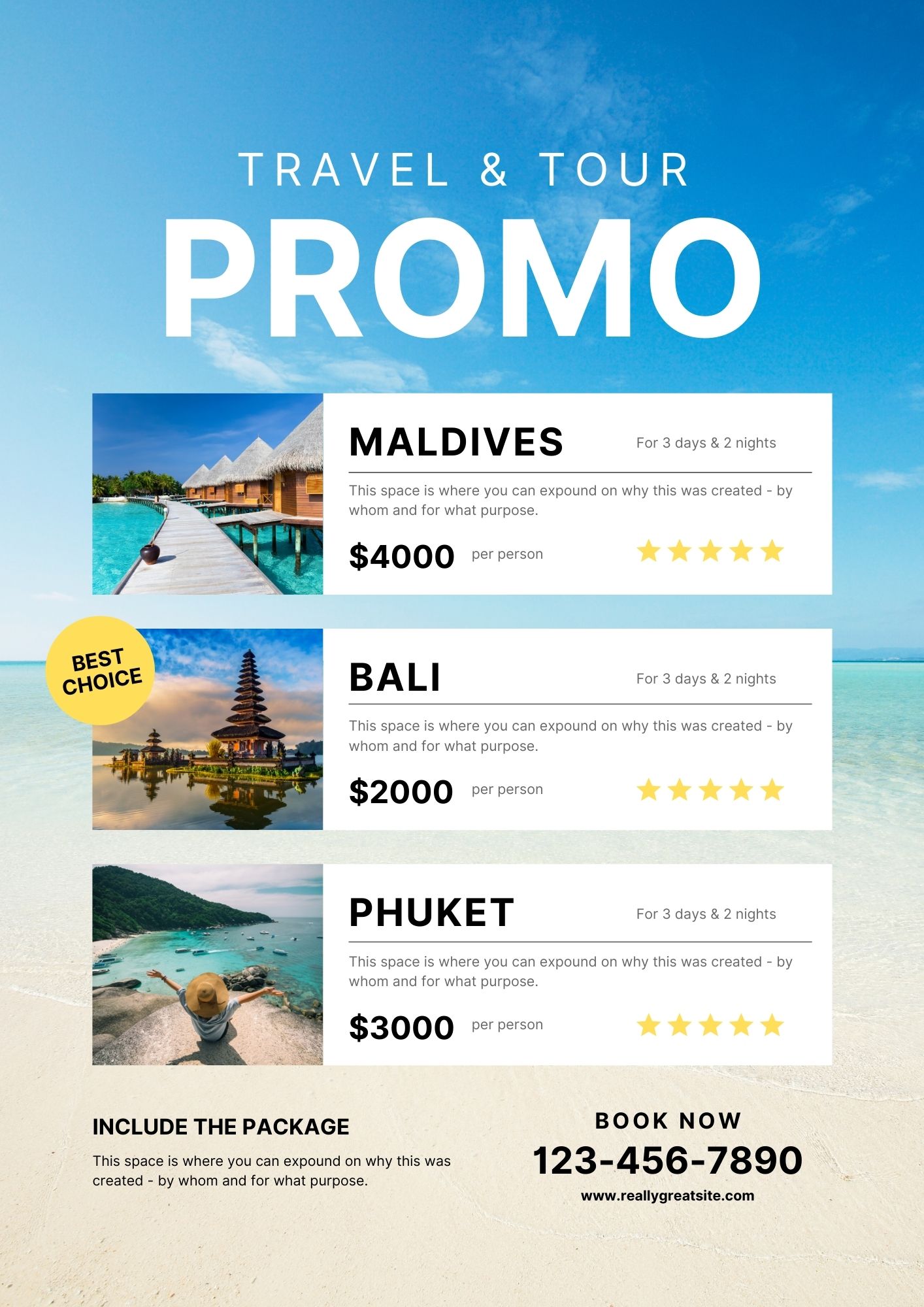 Travel Bloggers can build lead magnets such as:
Travel Guides
Coupon Books
Checklists for Travel
Best of Lists
WordPress Lead Magnet Plugin
Beacon: Beacon allows you to automatically convert blog posts into beautiful lead magnets in as little as 2 minutes! Just select your desired format and let Beacon do the rest for you – all while saving money and time!