This post contains affiliate links. As a partner with Amazon and various brands, I am compensated when qualifying purchases are made through my referral links.
We've identified the top keyword research and trackers out there and created a cheat sheet for you explaining the details of each one. These will help you check keyword ranking online. Keep reading to find out which keyword research and tracker platform is best suited for your needs.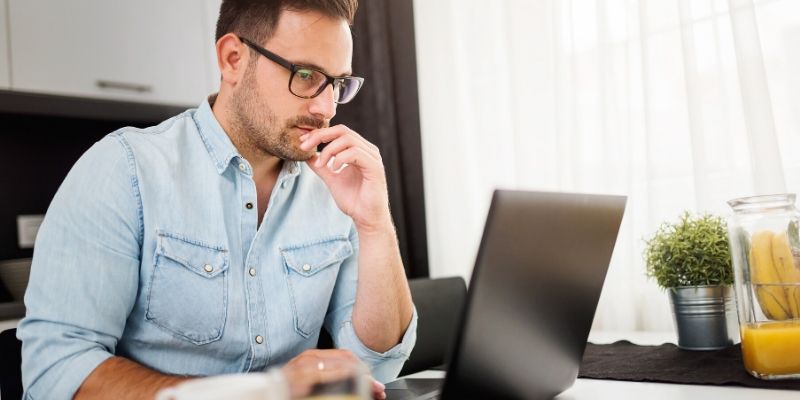 If you have a blog or website then you likely understand how important Search Engine Optimization (SEO) is. SEO is the process of increasing the quantity and quality of traffic to your website, by increasing the visibility of your website to users.
Put in plain terms, SEO uses keywords and content on your website to help your website rank higher on search engines when users search for your target keywords.
It's important to note that SEO exclusively deals with organic traffic (non-paid website traffic).
Search engine optimization takes practice and experience to fully understand. Luckily, there are tools out there that streamline the seo process.
Keyword research and tracker platforms help you identify the top keywords associated with your website, so you can create more content surrounding those keywords on your website, and rank higher in search results.
Long Tail Pro
Long Tail Pro is an excellent way to find less competitive keywords. You can get up 400 long-tail, high converting keywords in seconds with Long Tail Pro! It filters out what you want and finds the perfect keyword for your niche needs! Say goodbye to never ending spreadsheets–LongTailPro simplifies it all by providing a simple tool that will help filter through tons of options quickly so you know what's best without wasting time on other things.
Find Long Tail Keywords
Rank Higher in Google
Grow your business to the next level by improving your SEO strategy.
SEMrush
SEMrush is likely one of the most popular keyword research and tracking tools available. The company was started in 2008 by a small group of SEO and IT specialists and has grown to over 650 specialists in over four countries.
The company's tagline is 'for marketers by marketers' and the business offers a wide range of packages for companies of all sizes.
With SEMrush, users can complete a technical SEO audit, perform position tracking, have access to competitive intelligence, backlinks audit and analytics, and competitive intelligence.'
One of my favorite features of SEMrush is the Content Template. It allows you to enter a seed keyword or phrase and get a report that shows the suggested word count, semantically related keywords, and backlink suggestions.
Paid Traffic
SEMrush improves the results of your PPC efforts by offering competition analysis, ad keywords and creatives research, keyword grouping and management, negatives optimization, and benchmarks for PPC costs at a local level.
Social Media
Users will be able to build their most effective social media strategy with SEMrush.
SEMrush offers users access to their competitors' social strategies, allows you to benchmark your social performance, spot the best-performing content, schedule and post up on up to five social networks, and more.
Content & PR
SEMrush allows users to create content that drives excellent marketing results. Users will be able to see trending topic ideas for your articles, shared editorial calendar for all of your team members, and analysis of your brand presence on the web and social media.
Market Research
And, SEMrush allows businesses to have a full overview of market insights and competitors' strategies.
With SEMrush, users can spot new opportunities for growth, explore any company's web traffic and visitor engagement, and uncover the most effective digital marketing strategies.
Overall, SEMrush is very user-friendly and a great fit for companies of all sizes.
Jaaxy
Jaaxy specializes in five areas: keywords, niches, competition, site rankings, and domains.
Keywords
Jaaxy has a growing database of hundreds of millions of keywords, making it a powerful, accurate, and robust keyword research tool.
Niches
With the Jaaxy platform, users can quickly identify brand new niches within their marketplace to discover hot trends and new business opportunities.
Competition
Users are able to conduct full -scale analysis on any of their competitors. Jaaxy's Search Analysis algorithm allows companies to search and uncover what the top-ranked websites are doing for their success.
SiteRank
Jaaxy has a scanning tool that allows users to scan their website in 1.8 seconds to understand how their website and keywords are ranking.
Additionally, the SiterRank tool will allow users to track historical rankings and monitor your website's authority.
As you perform tests and make changes to your website, you will easily be able to see if it positively or negatively impacts your website's performance.
Domains
Any search in Jaaxy quickly reveals which .com, .net, and .org domains are available for any keyword. On average, Jaaxy checks 90 domain with every search.
Jaaxy is an affordable tool that is easy to use. It's a great platform for those who are looking for an SEO-exclusive tool.
Spyfu
Spyfu originally started in 2005 as GoogSpy. The company helps users have full insight into their competition's online strategy.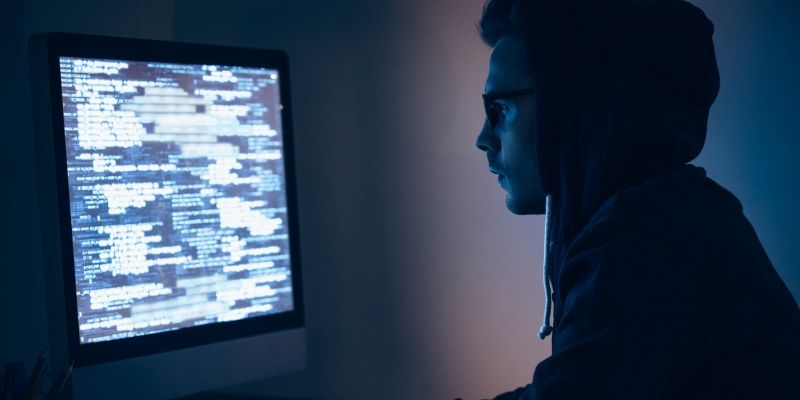 Users can search for any domain and see every place that website has shown up on Google including every keyword they've bought on Adwords, every organic rank they've achieved, and every ad variation in the last 13 years.
Spyfu offers a 30-day money-back guarantee if you're not satisfied with the product. Users can choose from three packages:
Spyfu offers more than just SEO keyword research. The platform specializes in seo competitor analysis, competitor backlinks, domain comparison, rank tracker, PPC research, keyword research, as well as offers seo reports and a SERP checker.
The company promises that users will be able to find online and traditional leads (social media, email, phone, addresses), that you can't find anywhere else.
Additionally, Spyfu offers a library of over 200 video tutorials for their users to optimize their marketing efforts.
Try The Keyword Tool Spyfu To Up Your seo Game
Keywords Everywhere
Keywords Everywhere is a web browser extension that allows users to seamlessly append search volume data, competition data, and cost-per-click (CPC) data onto the interface of your preferred keyword research tool.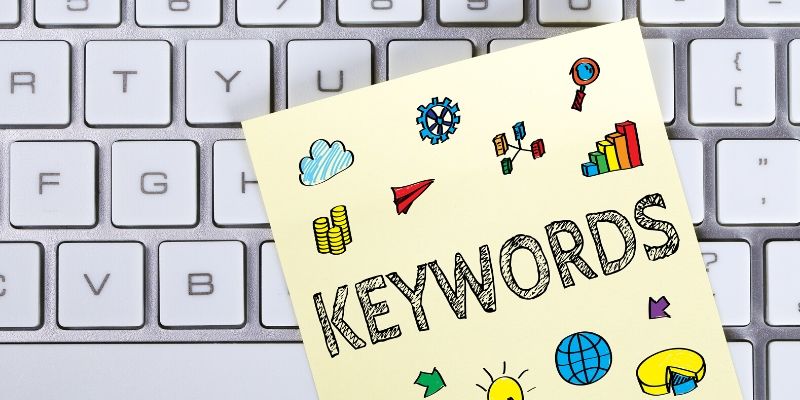 The platform promises with their tool you'll 'no longer need to switch between your keyword tool and Google Keyword Planner.'
The platform allows you to access keyword metrics for any list of keywords and then download the list in Excel, PDF or CSV file formats. To use Keywords Everywhere, it needs to be paired with a keyword research tool. Keywords Everywhere is compatible with:
Google search
Google trends
Google keyword planner
Bing
YouTube
Amazon
eBay
Etsy
UberSuggest
Soovie
Keyword Shitter
Majestic
Moz Open Site Explorer
Keywords Everywhere promises to reduce time spent researching and comparing keywords on multiple platforms. The platform quickly gathers and shows all search volume data, CPC, and competition data on your favorite keyword planner tool.
Keywordtool.io
Keywordtool.io was created in 2014 by Artem Galimov and Leow Kah Thong. This tool specializes in helping users find long-tail and relevant keywords.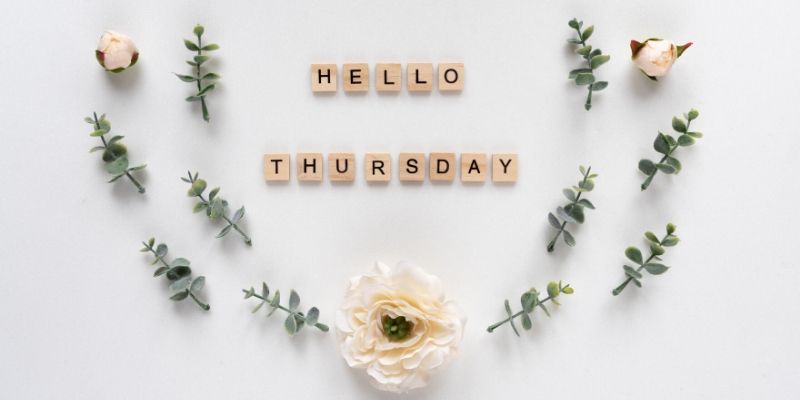 Keywordtool.io generates up to 750 long-tail keywords for every search term.
Keywordtool.io uses Google Autocomplete to generate hundreds of relevant keywords. The Google keywords will be specific to the user's Google domain and the language they choose.
The tool allows users to check search volumes in bulk for existing keyword lists, get precise monthly search volume data, and data for every city, country, and language supported by Google.
Wordtracker
Started in 1998, Wordtracker has been offering people keyword research solutions since Google was in Beta. Wordtracker explains itself as more than just a keyword research tool, but it a 'marketing research tool.'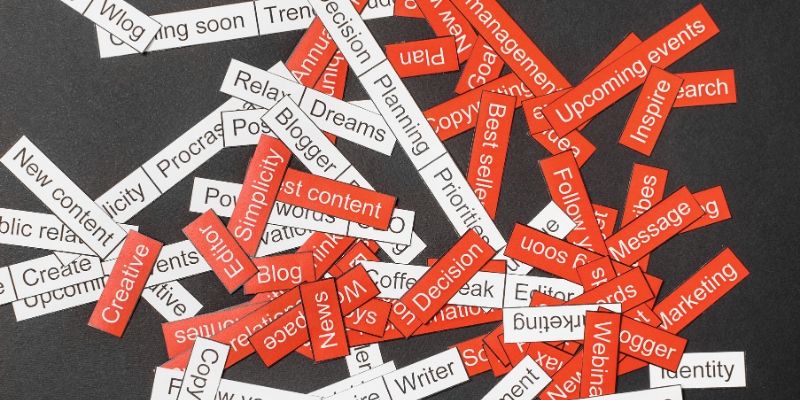 The platform allows users to take competitors' keywords and offers in-depth PPC and seo insights.
Wordtracker can generate thousands of keywords in minutes. The platform will cherry-pick the best keywords from over 320 million Wordtracker keyword and 95 million search engine keywords powered by their partnership with SEMrush.
While Google's free keyword tool generates 200 keywords, Wordtracker will generate over 2,000 in a single search. Wordtracker also gives valuable competitor data and offers seo support in the form of free webinars, articles, e-books, training videos, and more.
KWFinder
KWFinder launched in 2014. The platform offers five functions in one tool: backlink analysis, website analysis, keyword research, search engine results page (SERP) analysis, and rank tracking.
KWFinder allows users to find long-tail keywords with low seo difficulty, check the seo authority of any domain or URL, find powerful backlinks users can replicate easily, get local SERPs for more than 50,000 locations, and access daily rankings in 30 seconds.
From competitor analysis to backlinks and keyword research, KWFinder is an all-in-one seo tool.
Google Keyword Planner
The Google Keyword Planner is a keyword research tool that can be used for seo or PPC. Individuals can use the Google Keyword Planner to search for keywords and see how a list of keywords might perform.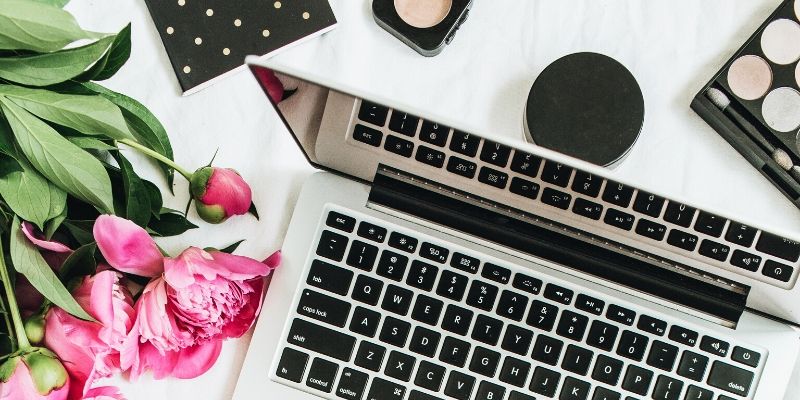 The Google Keyword Planner is free to use, individuals just have to sign up for a free Google account to access the Keyword Planner.
Users can use the Google Keyword Planner to search for keywords based on terms that are relevant to their service or product, website, or landing page.
The platform provides historical statistics and traffic forecasts for search volumes of all keywords. Compared to many other keyword research tools and trackers, the Google Keyword Planner is very simple and doesn't offer additional functions.
Ahrefs
Ahrefs was established in 2011 with roots in Ukraine and headquarters in Singapore. The platform focuses on six tools: keyword research, competitive analysis, backlink research, content research, rank tracking, and web monitoring.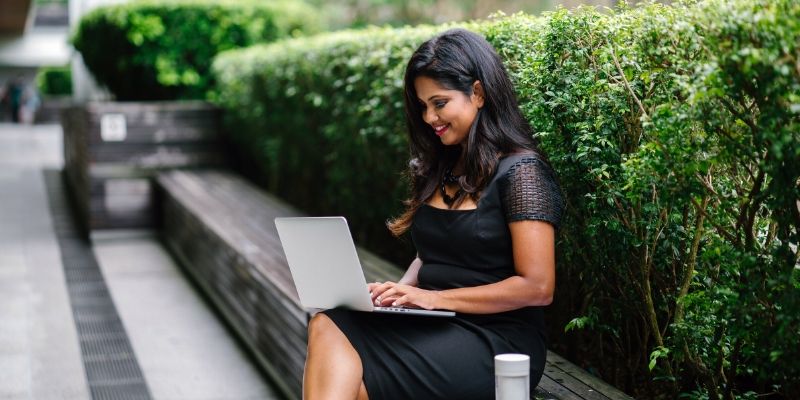 Ahrefs helps users grow their search traffic, research their competitors, and monitor their niche. The platform has data for over 150 million keywords in the United States alone (along with other countries).
Ahrefs users also get access to customer support 24-hours a day from Monday to Fridays and tailored learning materials to improve your seo tactics.
Authority Labs
Authority Labs opened in 2009 in Bellevue, Washington. The platform is a search engine ranking and keyword data tool that automates seo monitoring, tracks local rankings, mobile rankings, and recovers not provided keywords.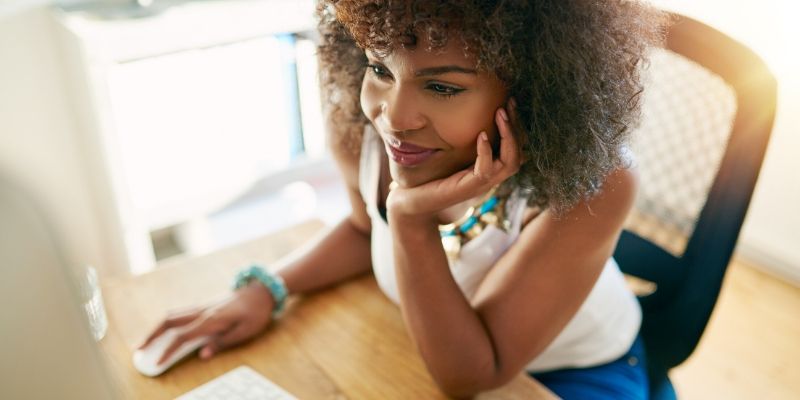 With Authority Labs, users are able to leverage location and device data to optimize seo campaigns with accurate daily rank data and offers competition analysis.
Users get hyper-local information with zip code and city data, as well as domains in every country and language offered by Bing, Yahoo!, and Google.
While most SERP tools don't show users the 'not provided' keywords, Authority Labs does. Lastly, users can use the platform to compare their mobile and desktop rankings to ensure they are optimized for mobile.
Moz
Moz and SEMrush are probably the two most popular keyword research and tracker platforms.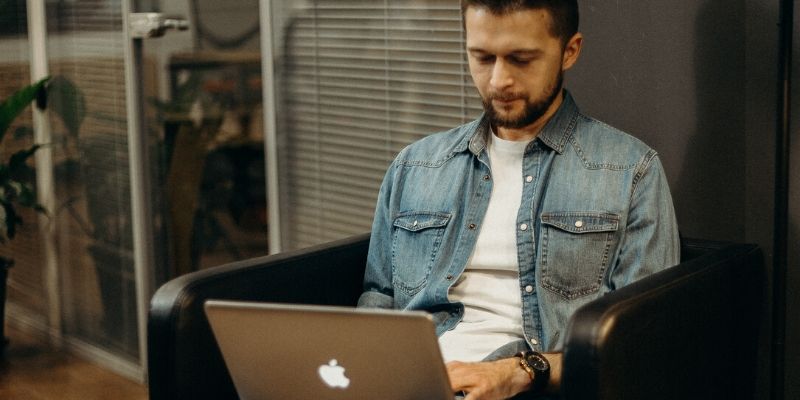 Founded in 2004, Moz offers SEO software and data to help users increase their traffic, visibility, and rankings in search results.
Moz specializes in two categories of products: seo tools and Local Marketing tools. The seo tools offered include keyword research, SEO audit & crawl, backlink research, rank tracking, and an seo toolbar.
The Local Marketing tools include business listings audits, citation cleanups, local ranking factors, and local for the enterprise.
The Moz platform provides customers with a wide range of services, depending on the package they select. Some of the possible features of the platform include seo insights, location data management, automated duplicate deletion, deep Google & Facebook integration, success assurance, social posting, and review management.
Pro Rank Tracker
Pro Rank Tracker was founded in 2009. The platform allows users to track their rankings on all Google sites (including international sites, mobile, and desktop), Yahoo!, BING, other search engines, videos on YouTube, and Amazon listings on Amazon sites.
ProRank Tracker has a highly sophisticated algorithm that gives up to 100 results on the rankings of your website. The platform supports several languages including English, Spanish, French, German, Italian, and Dutch.
Pro Rank Tracker automatically checks the ranking of your tracked terms every day and sends you daily updates.
The platform includes a comprehensive reporting center and full SERP (top 100) data.
SERPWatcher
SERPWatcher was opened in 2014 and is owned by the same parenting company (Mangools) that owns KWFinder. SERPWatcher is a user-friendly ranking tool that makes rank tracking a simple process.
Features of SERPWatcher include effective rank tracking results for desktop and mobile results as well as specific locations, daily keyword position updates, all critical data available on one screen, the ability to check performance with one key metric, organizing keywords with tags, interactive reports, and email alerts.
Which Platform Do I Choose?
When it comes to choosing the right platform for you, there are several factors that should be considered. Individuals should consider how many logins they require, how many keywords they want reports on per day, budgets, and if they want additional features past keyword research.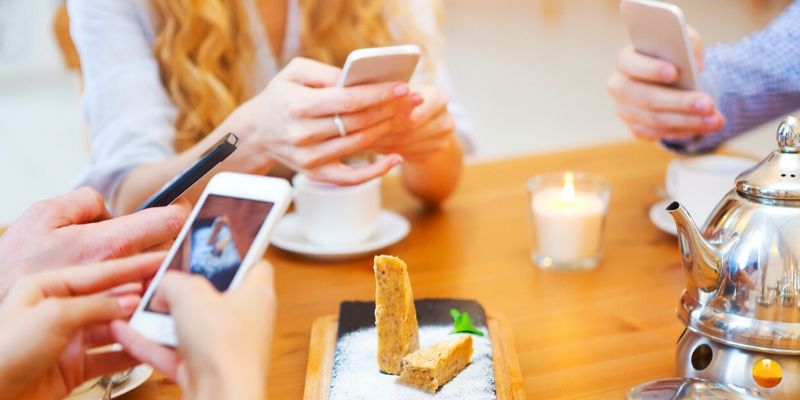 Make a checklist of all the features that are most important to you, and rank them in the matter of importance.
Then, find a platform that meets all of your requirements, or at least most of your requirements.
It's highly recommended, if available, that individuals test a platform before committing by signing up for a free trial.
If a free trial is not available, it can help to inquire what the cancellation policy is so you can understand if you have 24 hours, 48 hours, or a week to cancel without penalty.
Make sure you understand if you are signing up for a year (with a penalty for canceling early) or if you can sign up on a no-contract program.
Additionally, you can look up reviews for the platforms you're considering online. It's important to read from other users what they liked about each program, and where they felt it disappointed.
A great keyword research and tracker platform will have a dedicated customer support team so that you have access to assistance whenever you're having issues with the platform.