This post contains affiliate links. As a partner with Amazon and various brands, I am compensated when qualifying purchases are made through my referral links.
Are you searching for a part-time side hustle to pad your paychecks? Diversifying your income with side gigs is a smart financial strategy.
Having several profit-making sources is helpful in case one income stream runs dry. Today, the internet is an invaluable tool for making extra money.
Authentic websites offer various means of raking in the dough without leaving the house. Online work can be squeezed into your schedule anytime, 24/7, for more available revenue.
Here are ten legit ways to earn extra money online at home for a bigger monthly budget.
Shoot Stock Photos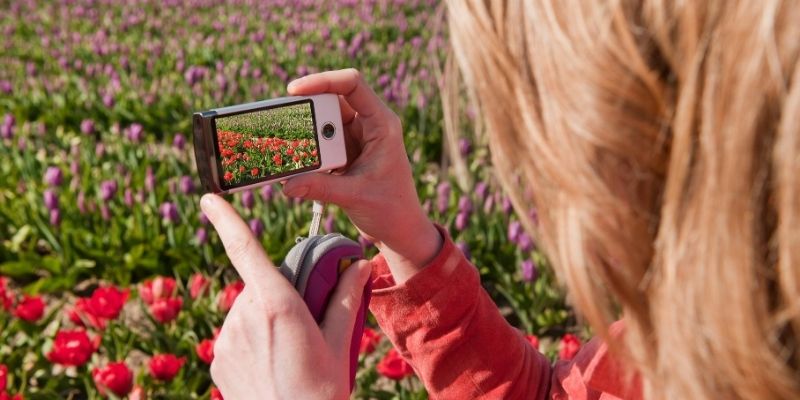 Do you own a high-quality DSLR or mirrorless camera? You likely have full memory cards just lying around then.
Turn your digital images into extra cash on stock photography websites. Here are a few examples of websites to explore.
Aspiring stock photographers typically only need to submit a few sample photos to apply. If your photography skills pass muster, you can upload endless albums of pictures for sale.
You can get paid anywhere from $0.25 to $100 every time customers download your perfect portraits.
---
Sell your Writing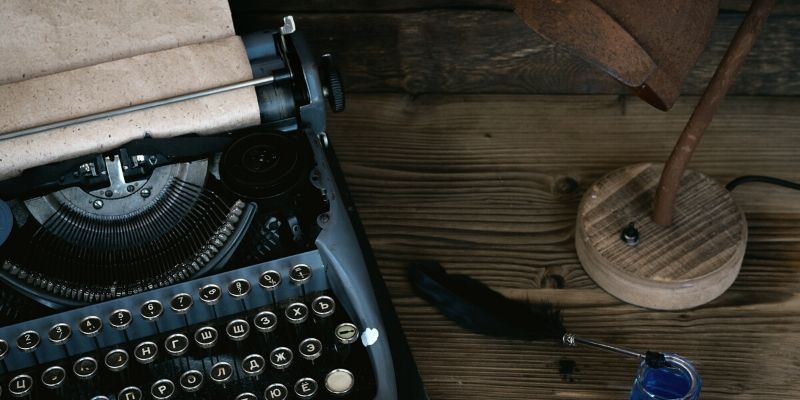 Are you an eloquent wordsmith? Consider online freelance writing gigs to earn extra money. Writing Brokers provide Access to paying clients. You can specialize in diverse writing niches, from travel to medicine.
Legit websites like:
Most websites pay per word or by set article prices.
Applications usually only require a short writing sample and grammar quiz. Content writing lets you put your English language skills to good use.
If you build a large client base, online writing could become your full-time job. You may even publish eBooks online.
You can also make money with the Medium Partner Program.
---
Sell Homemade Crafts
Do you enjoy making beautiful pieces of art from scratch? Creative artisans can use the internet to market their homemade crafts.
Check out online marketplaces like:
There are people that create templates for Canva and sell them on places like Creative Market and Etsy.
So Smart!!!
People shop for paintings, pillows, personalized gifts, and more online.
Talented crafters can develop a loyal base of repeat buyers for dependable side income.
You'll have complete control over pricing your unique goods yourself.
Remember to charge more than your material and labor costs plus online commission fees to run a good profit.
---
Be a Virtual Tutor
Is your background in education or childcare?
Online tutoring could be the ideal part-time side gig. Tutors can use a webcam to video conference with kids and teens at home.
Private tutoring sessions are needed for young learners from kindergarten to college. Many sites hire knowledgeable tutors. You'll run a computer-based classroom to assist struggling students.
Check out:
Chegg
Skooli
Homework Help
Brainfuse
Tutor.com
You may receive anywhere from $20 to $80 per hour. Higher rates go for more advanced content like AP Chemistry and SAT prep.
You might also consider selling your own courses on Teachable, Thinkific, udemy, Learn Dash or other course platforms which you can compare here.
---
Become a Survey Superstar
Are you someone who loves sharing your opinion? Taking paid online surveys will be one of the easiest side hustles then.
Legitimate websites, include:
Survey Junkie
LifePoints
InboxDollars
Swagbucks
They help survey respondents cash in. Many even offer a bonus for signing up..
Keep in mind online surveys are a popular scam for con-artists, though. Carefully check the authenticity of any survey website before clicking aboard. Avoid websites that promise big bucks for short surveys.
Participants generally only make $3 to $35 per survey.
---
Build a Buzzworthy Blog
Is there an interesting topic you're obsessed with? Share what you're passionate about by creating a blog online.
Blogs are conversational websites where people consistently write content about their niche. Think of blogs as public journals to express your thoughts and experiences.
Blogging is perhaps the hardest part-time side gig online. You'll need to build your blog using a platform like:
You can get your Self hosted WordPress Website at any of the following:
You'll have to promote your blog and attract a solid reader base to reap ad money. Bloggers usually make about $0.10 per page view.
---
Start Babysitting Pets
Do you have a soft spot for animals? Earn extra money at home by pet sitting cute, cuddly critters. Watch over people's furry companions while they're on vacation or at work.
Check out websites for pet parents needing caregivers like:
Fetch
Rover
DogVacay
Care.com
Typically, at-home sitters charge $30 to $60 per pet daily. You could bill more for overnight visits, grooming, and dog walking. Experienced pet owners might take on several fuzzy clients a day.
Pick a reputable website that provides pet insurance to protect against pooch problems, though.
---
Try Translating Text
Are you bilingual or multilingual? People proficient in foreign languages make good money online as translators.
Part-time translation jobs at home involve converting written or oral text from one language to another. You must be fluent in translating sentences that native speakers can comprehend correctly.
Look at freelance websites that hire translators;
Rev
Gengo
Upwork
Smartling
Unbabel
TextMaster
You could even line up jobs from direct clients on your website or post gigs on Fiverr. The translation work is detailed, time-consuming work that can be done anytime 24/7 online.
---
Sell Stuff on Poshmark
Is your closet bursting at the seams? Do some spring cleaning and make quick cash online. Selling gently used clothes, accessories, and shoes online can be lucrative. That's especially true for big-name designer brands.
Never-worn clothes with the original tag can get top dollar. Create listings on retail websites, such as :
Poshmark
eBay
Refashioner
ThredUP
Mosh Posh.
These online consignment shops let sellers keep up to 85 percent of sales profits. Fashionistas can earn enough money online for a fun shopping trip to restock their closet.
I made thousands of dollars selling shoes on Poshmark that I had earned free through social influencing!
---
Rent Out Extra Space
Does your house have an unused room that's collecting dust? Don't let the square footage go to waste. Get help paying off your mortgage by renting a room or entire unit to tenants.
Websites like Airbnb, Zillow, Hotpads, Trulia, and VRBO post listings of house rentals.
Rent rates vary based on location and amenities. However, the average daily rental rate is $160.47, according to Airbnb.
That equals about $4,800 extra income per month. Before renting out a room, conduct an interview and background check. Make sure potential roommates are clean, stable, and punctual.
What else can you do to make money at home safely?
Evaluate products and websites for platforms like UserTesting.
Put your RN license to work practicing telehealth nursing.
Use eJury to become an unbiased online juror.
There are hundreds of legitimate ways to earn extra money online at home. Just remember to be cautious and on the lookout for web scams.
Don't fall for "get rich fast" schemes that ask for your credit card digits. Check the Better Business Bureau and read worker reviews before starting any side gig online.
---
More Ways To Make Money