This post contains affiliate links. As a partner with Amazon and various brands, I am compensated when qualifying purchases are made through my referral links.
Cricut's family of machines cut predesigned and custom shapes and letters out of paper, vinyl, fabric, and so much more. You can even cut custom window clings; dry erase labels, and iron-on shapes!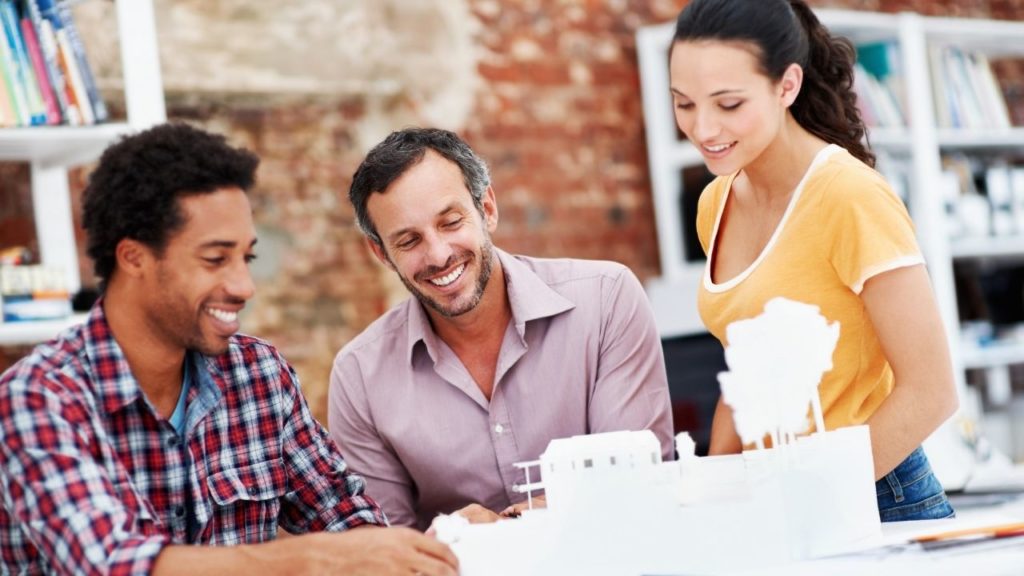 Get your Premium subscription here!
What is a Cricut machine used for?
It's perfect for scrapbooking, quilting, personalizing accessories like travel cups, making inked t-shirts, adding foil accents, and creating custom décor. If you need to cut your material, you can use a Cricut machine to do it.
Cricut models
Cricut Joy
This is the mini machine of Cricut's family. It cuts anything up to four inches wide and up to four feet long. It even cuts repeated shapes up to 20 feet long. That's a long way!
The Cricut Joy works with over 50 types of materials like printer paper, construction paper, cardstock, or crafting materials such as vinyl or iron-on. Cricut's new supplies, Smart Materials, don't need a mat and include Smart Label Writeable Vinyl and Smart Label Writeable Paper.
Cricut Joy has the advantage of setting up instantly and fits into small areas, so it works with your tight space if you're in an apartment. And pre-scored Insert Cards mean you can create a custom greeting card at a moment's notice!
Cricut Maker
The company's flagship, the Cricut Maker, is a robust and adaptive cutting machine that's versatile with tools the other devices don't offer, such as the wavy blade and the engraving tip.
This machine features a rotary blade, which cuts backed and unbacked fabric. The knife blade is another tool on the Cricut Maker. It cuts through thick, dense materials and makes cuts 12 inches wide.
There are over 300 materials that this machine cuts through, which is more choices than any other machine Cricut makes. Whether it's vellum, felt, aluminum, or leather, you'll get precision cuts with the Maker.
For those who sew or quilt, the Cricut Maker cuts and marks pattern pieces, appliques, and quilt pieces. What a relief! Now you have help, and the machine handles the tedious part. And you can get on to the fun stuff.
If you love 3D projects, the Cricut Maker can cut thicker, denser materials such as basswood and chipboard. Now, kids' projects are a snap. With the Maker's versatility, décor and models are on the to-do list!
Cricut Explore Air 2
The Cricut Explore Air is Cricut's best seller. It cuts a wide range of crafting materials such as backed fabric, cardstock, vinyl, and iron-on. The cuts are precise for a clean and stylish look. The Explore Air 2 will cut material up to 12 inches wide.
This machine features Fast Mode, which cuts material twice as fast. Cut paper, iron-on, vinyl, and cardstock in a flash! And with printable vinyl, you can print stickers on your printer and cut them on your Cricut. It's great for planners and kids' to-do lists.
Which Cricut machine is right for me?
The Cricut machines are perfect for any crafter, whether models are your thing or you're into papercrafts. You can customize fabric, glass, plastic, or many surfaces with what you cut on the Cricut. Crafting is the name of the game, and Cricut is the top player.
"I work with paper, vinyl, long cuts, and don't have much room."
Then you need the Cricut Joy. This is the perfect machine for your tiny house with quick cuts that are as much as four feet in length and no more than four inches wide.

I'm making wider cuts on paper, cotton, vinyl, or iron-on.
The Cricut Explore Air 2 is the best machine for you. When you're primarily making cards or otherwise paper crafting, or cutting thinner fabric, you can rely on this machine to make your precision cuts. You can make stickers, use infusible ink markers and paper markers, too.
I'd like to cut wood veneers, felt, and aluminum, as well as paper, vinyl, and fabric.
Your best machine is the Cricut Maker if you are into the heavy-duty cutting projects like basswood and genuine leather. You can still make quality cuts on cardstock and construction paper with this machine. This machine does it all.
Where to get Cricut fonts and images
You may want to create your own images and designs with the easy-to-use and simple Design Space. Drawing is comfortable in the gridded space where you insert shapes, pictures, and text.
You'll need fonts for the text, and Cricut provides many great ones for writing and cutting. But if you want something different, there are plenty of places to get others. There are subscription, pay-per-font, and free options.
Cricut Access
This is Cricut's subscription service that you can purchase by the month or yearly. They have hundreds of fonts and images for their subscribers, and they add new ones all the time. They also have access to card designs, cartridges, and discounts on licensed content.
Cricut Access provides free shipping when your order is over $50. If you don't like waiting in line for customer service, their Priority Member Care reduces your wait by 50%.
Etsy.com
You can find fonts and images for Cricut on Etsy.com in the form of .svg files. They come with instructions on how to download them into your computer and load them into Design Space. If you need to find this information online, you can google it, too.
Creative Fabrica
This site provides free fonts for Cricut, usually with a commercial license, so you can sell your products if you want to. Always check your font or image license to make sure it's not a personal use license if you're going to sell an item.
The Hungry Jpeg
This is another site that has free fonts. These are font bundles with commercial licenses. They also email you freebies if you sign up with your email address.
Creative Market
Creative Market has freebies, some of which are fonts. Sometimes the licenses are limited to personal use, so make sure to check and make sure. They have things you can do to get more fonts than the few you get a week.
Dafont.com
There are many free fonts here, but most have personal use licenses.
Cricut Cartridges
You can buy Cricut cartridges with fonts, images, and patterns at Michaels, Amazon.com, Walmart, and Hobby Lobby.
Turning Jpegs into files you can cut with
If you're a real DIYer, you can turn Jpeg files into cut files. There are instructions online telling you how to do so. Just search, "turn jpeg files into cut files."
Supplies needed with a Cricut machine and what you can do with them.
If you buy a Cricut machine from Cricut.com and get the bundle with it, I highly suggest it. It'll give you plenty of materials to get started with for a great deal.
You'll probably want the basic toolset. It includes:
Scissors – for cutting material to size
Scraping tool – for scaping excess off cutting mat
Spatula – for lifting cut images off the cutting mat's sticky surface
Tweezers – for grabbing small objects
Weeding tool – for removing excess around vinyl cuts
Other tools you might want
Pens – for writing and drawing images on cards and labels
Scoring tool – for scoring the folding line on cards
Blades – for different kinds of cuts
Infusible Ink – to draw on fabric
Transfer Tape – to place vinyl and other sticky-back images straight on surfaces
Cutting mats – Light grip, standard grip, strong grip – to hold material firmly while cut
Materials for any Cricut
Vinyl sheets and rolls – for customizing accessories such as glass bottles and jars, travel mugs, rear windshields, windows, wine glasses, etc., with stickers, dry erase labels, window clings, permanent vinyl monograms and images, and more.
Paper – Printer paper, copy paper, construction paper, patterned paper, cardstock, and notebook paper for any paper crafting project like cards, scrapbooks, photo books, collages, and decoupage.
Pre-made cards – to make cards, photo folders, place cards, etc.
Cricut Joy Materials
Smart Materials – labels and other materials pre-sized for Joy that don't need a cutting mat.
Insert Cards – Ready-to-go greeting cards that you can make right before the birthday party.
Cricut Explore Air 2 and Cricut Maker Materials
Blanks for Infusible Ink – T-shirts, coasters, bags, etc., for colorful ink projects.
Designer fabric – for sewing and quilting projects.
Foil transfer tool and foil sheets – for adding foil accents to cards, scrapbooks, gift boxes, and labels.
Cricut Maker Materials
Chipboard – makes frames, letters, numbers, accents, and shapes you can leave bare or paint over
Leather – you can make notebooks, wallets, cellphone holders, or purses.
Aluminum sheets – cut and engrave these for an addition to a leather notebook, a piece of wood, or a windchime
Basswood – for making models and creating décor projects.
Wood veneers – You can add a new dimension to your furniture.
What does a Cricut machine do?
The different Cricut machines cut many different materials for craft projects and customizing objects with vinyl monograms, labels, and stickers. There's more to it, though. Whether you have the Cricut Joy, Maker, or Explore Air 2 determines the size and what you can cut.
You can use it for cards, scrapbooking, sewing, iron-ons, décor projects, engraving, monogramming, or adding professional foil accents to a project. It makes different kinds of cuts, depending on the machine.
The Cricut Joy makes one kind of cut, mostly shallow. Unlike the other machines, it cuts Smart Materials without a mat. But it makes curved and straight precision cuts, just like the other two machines.
The Cricut Explore Air 2 makes shallow and deeper cuts. It's able to cut copy paper as well as heavy cardstock or fabric. The incisions made by the Explore Air 2 use the KISS guide and don't cut through the paper backing of vinyl.
The Cricut Maker makes the full range of cuts, from shallow to deep. It can slice delicate iron-on material without cutting the plastic backing and cut through genuine leather next. It has numerous blade attachments available, from a perforation blade to an engraving tip.
Which Cricut machine is best?
That depends on all you want to do.
If you want to make a cut that's less than four inches wide and four feet long, or repeated cuts for 20 feet, and you want it to fit into a small area, the Cricut Joy is the best machine for your needs.
If you need to make broader cuts, don't need the full cutting power of the Maker, and want to save money, then the best machine you can get is the Cricut Explore Air 2.
But if you want to cut chipboard, basswood, leather, and wood veneer, as well as paper, cardstock, and vinyl, engrave, perforate, cut wavy lines, mark and cut fabric, and cut aluminum, then the best machine for your needs is the Cricut Maker.
How much does a Cricut machine cost?
You can sometimes find these machines on special. If you find a Cricut Maker for under $250, jump on it. Sometimes Cricut.com will run a deal.
The prices are generally the same, whether you look at Michaels.com, HobbyLobby.com, Walmart.com, or Amazon.com. Look at all of them, though, especially during Christmas.
Generally, the best prices for Cricut machines are at Cricut.com.
You can find:
What can you do with a Cricut machine?
You can make all sorts of crafts with your Cricut machine. Make paper cuts for scrapbooking and card, custom stickers with vinyl, iron-on monograms, cut and mark patterns, cut appliques and quilt pieces, make models, engrave, emboss, make custom dry erase stickers, make children's' crafts, and so much more!
Can you make business cards with a Cricut machine?
Absolutely, you can make business cards with a Cricut machine! Design the card in the simple Cricut Design Space software, duplicate it, print it on your cardstock, and cut it on your Cricut machine.
I hope I've given you some ideas of what to do with a Cricut machine and which Cricut device is right for you. My family loves their Cricut Makers. I hope you love your Cricut machine. Happy crafting!