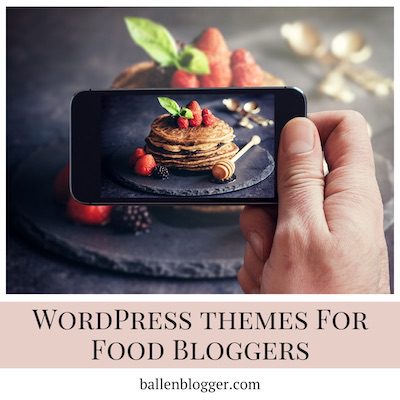 Food Bloggers love WordPress! WordPress is a blogger dream for the growth capabilities, functionality, design and SEO elements. Whether your goal is to rank on the search engines for recipes, drive traffic to your food blog through Pinterest, or cook up a social media strategy, you'll love these foodie themes!
If you are just getting started, be sure to view the How-To Blog guide for beginners as well as the Pinterest for Business guide. Both are going to help you start and grow your food blog.
Food Blogger Themes
Cafe Pro Theme
The quintessential design solution for not just restaurants, but for any brick and mortar business looking to create a captivating presence online.
---
Foodie Pro Theme
She's sleek and svelte with her minimalist approach and clean design, but she sure packs a punch when it comes to features.
With 3 color options, ample ad space, widgetized home and recipe pages, and detailed documentation, you'll get the clean slate you need to build your brand at the low investment cost of a Genesis child theme.
Includes the Genesis Framework
Includes the Foodie Pro Theme
Unl…
---
Brunch Pro Theme
Brunch Pro is the little sister of the #1 selling Genesis theme, Foodie Pro, and creates an online feast for your audience.
---
Divine Pro Theme
Versatility and Personalization is what we are about. The Divine theme is all that and more!
This theme can be used for any genre of blog or site, can be customized to fit your images and style, and completely make it your own.
Includes the Genesis Framework
Includes the Divine Theme
Unlimited Updates, Support & Sites
Access to Detailed Tutorials
Cookley Theme
Cookely is the next-level WordPress theme for your food blog. Simple, yet packed with complex features, it provides flexibility for organizing your recipes in a compact, functional and stylish layout.
Cook'd Pro Theme
Ready for the perfect blend of minimalism and responsiveness in a food-focused theme? WeÕre pleased to introduce CookÕd Pro!
Florentine WordPress Theme
All you need to do is enter some basic information and Florentine's recipe custom post type handles all the formatting to make your recipes look great. No need to waste time painstakingly formatting every single recipe.
Cupcake WordPress Theme
CupCake is a bakery WordPress theme for blogs. Create SEO-friendly Blog and reach a wider demographic of customers.
Foodica
Foodica is perfect for creating food based blogs, magazines and recipe websites. Ten color schemes, Recipe Index, a beautiful featured slider and WooCommerce integration mean Foodica is packed with features to help you stand out.
Daily Dish Pro Theme
Daily Dish is a brand new theme for Genesis that is designed to present your content like it's the most appetizing dish at your favorite 4-star restaurant.
The main course of your site is, of course, your words, your images, your videos and more. Daily Dish orients visitors to focus on what's most important.
Includes the Genesis Framework
Includes the Daily Dish Theme
Unlimited Updates, Support…
Igloo WordPress Theme
Give your visitors the feast of their life with your beautiful restaurant website using Igloo, a beautiful WordPress theme for bars, caterers, restaurants, and food bloggers.
Tasty Plugins
Learn Food Blogging with Food Blogger Pro
Food Blogger Pro is a website and community on a mission to teach bloggers how to build a successful food blog with simple step video tutorials. When you become a member of Food Blogger Pro, you'll gain access to more than 350 beginner to intermediate flood blogging videos.
You'll notice FBP works to simplify the process understanding that most food bloggers are foodies, not techies. They speak human while teaching technical strategies.
You'll find peer to peer support as well inside the community. Have a question? Throw it up there in the group and watch the answers pile in. The community has thousands of members from across the world.
Lessons Focus on:
Food blogging tools
Food photography
SEO
Food Videos
Website permalink structure
Branded short URL's
Creating eBooks
How to do Giveaways
Submitting a Sitemap to Google
Google Search Console
Using anchor links
Photoshop
Branded email addresses
Website backup
Camera settings
Caching plugin and CDN for your website
Photo Editing

Top Food Blogs
It's important to know who the competition is. Rather than focusing on "beating out" the competition, we use these competitive food blogger websites as models, and for inspiration. We aren't going to take their content, but we are going to create a content strategy for our own food blog based on the successful strategies of others.
Tasty.co
Easy Dinner Recipes

The Tasty.co food blog has more than 4 million users on its website in a single month. It has more than 400,000 top 100 ranking keywords on Google.
Top Page: Easy Dinner Recipes. It has nearly 5000 keywords ranking in Google's top 100. Working with Buzzfeed, They took 20 dinner recipes created by other popular food bloggers and simply listed them on this page.
This one page has over 300,000 visits each month falling only a bit behind the homepage itself.
💡The term 'Easy Recipes' is searched nearly 50,000 times each month. 'What's for Dinner' is searched for more than 40,000 times each month. The term 'Easy Dinner Ideas' is searched 165,000 times. These terms, along with the word Dinner itself, make up the majority of traffic for this page.
In addition to multiple images, this blog includes a Pinterest size graphic as well as encouraging pinning.
---
Make Your Own Baby Food
This food blog offers 27 baby food recipes.
This example is exactly why we use competitive research tools. I'm not sure a regular food blogger would have thought to add a make your own baby food blog. Tasty did and it landed in the top 3, along with their home page, for top traffic earners.
This blog post about baby food has nearly 3000 words and phrases ranking on Google's top 100 positions for the topic and nearly 6000 visits.
Compared to the easy dinner blogs, it seems small, but most food bloggers would be very excited to generate 6000 visits to one single blog post.
Again, we find that Tasty.co did not create the recipes, they simply included them in a blog and linked back to the authors.
This is a common approach to food blogging and works especially well on Pinterest. You create the blog, and then make several pins to use on various boards linking back to the blog post.
Delish.com
Delish is a popular food blog with nearly 25 million visitors each month. It has nearly 2 million keywords ranking on Google just in the top 100 positions. Incredible! It's top 3 keywords earning organic traffic are: Coffee Shops, Mexican Food, and Instant Pot Recipes.
Its top blog post is: What you should never order at a fast-food restaurant. The post is interesting in that it's mainly a gallery of 40 photos that the user flips through to browse what not to eat at a fast-food restaurant.
Food Blog Ideas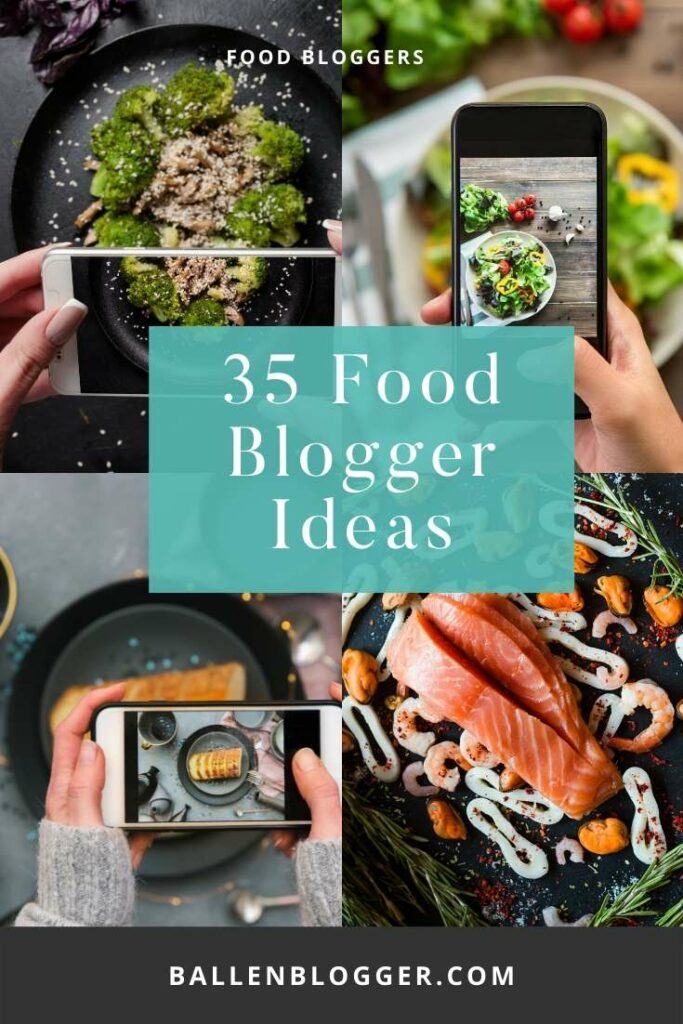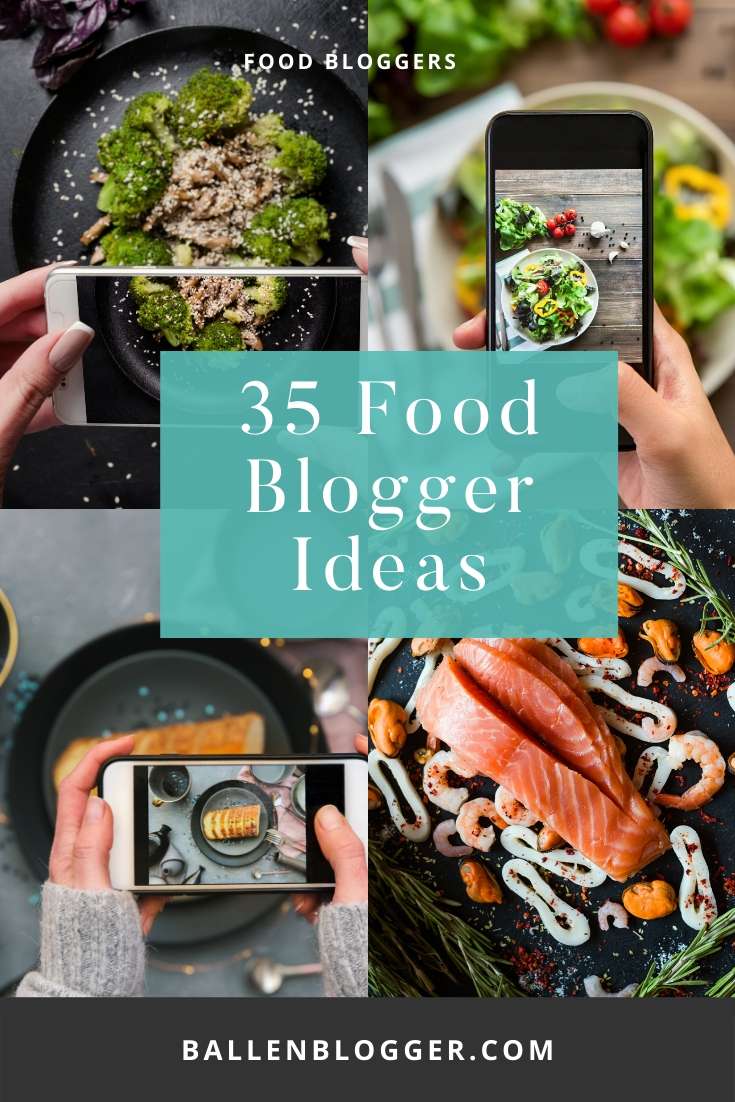 Easy Dinner Recipes
Baby Food Recipes
Brunch Recipes
Easy, On-the-go Breakfasts
Summer Pool Party Snacks
Chicken Breast Recipes
Cooking with Kids
Trader Joes Food Reviews
Cooking with Trader Joes Items Only
Recipes A-La Cosco Haul
Meal Prep
Meal Planning
Slow-Cooker Dishes
3 Ingredient Easy Meals
On the Go Lunches
Vegetarian Freezer Meals
Keto-Friendly Recipes
The Easiest Dinner Party
Everything from scratch
Going Bananas (all banana recipes)
$20 Family Dinners
Best Desserts
Things to Avoid at a Fast Food Restaurant
Halloween Party Treats
Healthiest Yogurts
How Long Should I Cook it?
Best Food Delivery Services
The Organized Pantry
Best Foods To Improve the Immune System
Foods to Avoid after 7PM
Comprehensive Guide to Cocktails and Calories
Sams Club Grocery Haul
Perfect Eggs
Air Fryer Recipes
Instant Pot Recipes
Blog Tips
Popular Pinterest Food Bloggers
crissy Page
Live Well Bake Often
Grandbaby Cakes
Youtube Food Bloggers
It Doesn't Taste Like Chicken
---

RainbowPlantLife
---
Keto Connect