This post contains affiliate links. As a partner with Amazon and various brands, I am compensated when qualifying purchases are made through my referral links.
Many people ship packages every day, and you might do this for business or personal use.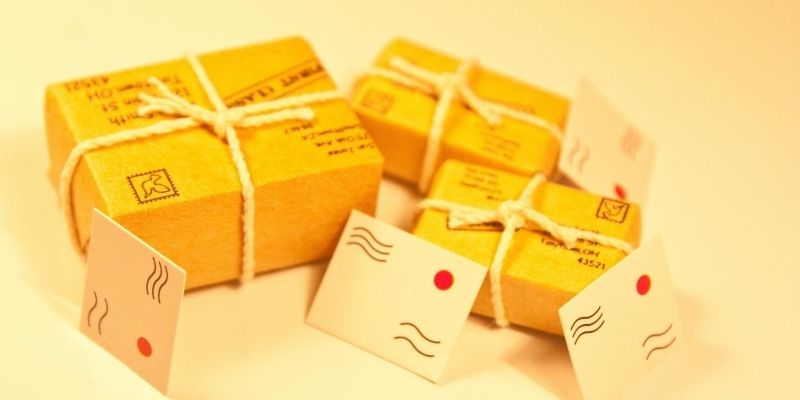 While your gut response might be to ship first class packages, there are other options available. One is called media mail.
For those who might not know, media mail is what it sounds like.
Media Mail is a class of mail where you can ship numerous items, including CDs, books, cassettes, and more similar items for a reduced price compared to priority mail or first class mail.
If you want to learn more about shipping media mail to save you money, there are a few tips to keep in mind.
Is Media Mail Right For You?
Before you decide to send something via media mail, you need to determine whether your item is eligible to be shipped by USPS using this method.
Some of the most common types of media that can ship media mail include:
Books that are at least eight pages long
Printed educational reference charts
Printed test materials and their accessory items
Loose-leaf pages and binders containing information for medical school, medical students, residents, attending physicians, fellows, and hospitals
Sheet music
CDs that contain pre-recorded information such as guides and scripts (NOT video games)
Scripts and books, periodicals, music, plays, and musicals
Sound recordings such as CDs and DVDs
If your item falls under one of these categories, then you might be in luck. Remember that USPS has a rule about "no advertisements."
If your media contains ads, then you shouldn't send it using this method.
---
Get Free Boxes from USPS
If you have confirmed that the item you are trying to send qualifies for media mail, you need to find a suitable package.
The good news is that you can get free boxes from USPS. These boxes can help you further reduce the costs of mailing your items.
---
Wrap Your Package
Once you have your package from USPS, you need to wrap it to ensure that it stays safe.
If you are worried that your items might move around inside the box, you should get some packing peanuts to fill the space. 
If you don't want to buy packing peanuts, you might be able to find a free newspaper somewhere to use as a cushion.
Just make sure that you shake the box gently to ensure your items have enough cushioning.
If you can hear them rattling, then you need more cushioning.
---
Write the Address on the Package
You have a few options when it comes to addressing your package. 
If you are worried that your handwriting might not be legible, you can ask USPS to print a label. Otherwise, you can use a thick pen to make sure that your writing is large, clear, and crisp.
Remember that the return address goes into the upper left-hand corner of the box or envelope.
Write the address of the recipient in the middle.
Place a postage stamp in the upper right-hand corner of the envelope or box.
USPS has a tool that will help you calculate the correct amount of postage for your media mail.
Seal the Package
Once you have packaged your item and correctly addressed it, seal it using two-inch packing tape. It can either be brown or clear. 
If you have a small item and are using an envelope instead, you can seal it normally. You just want to make sure that your package will not open up in transit.
---
Ship Your Item Via Media Mail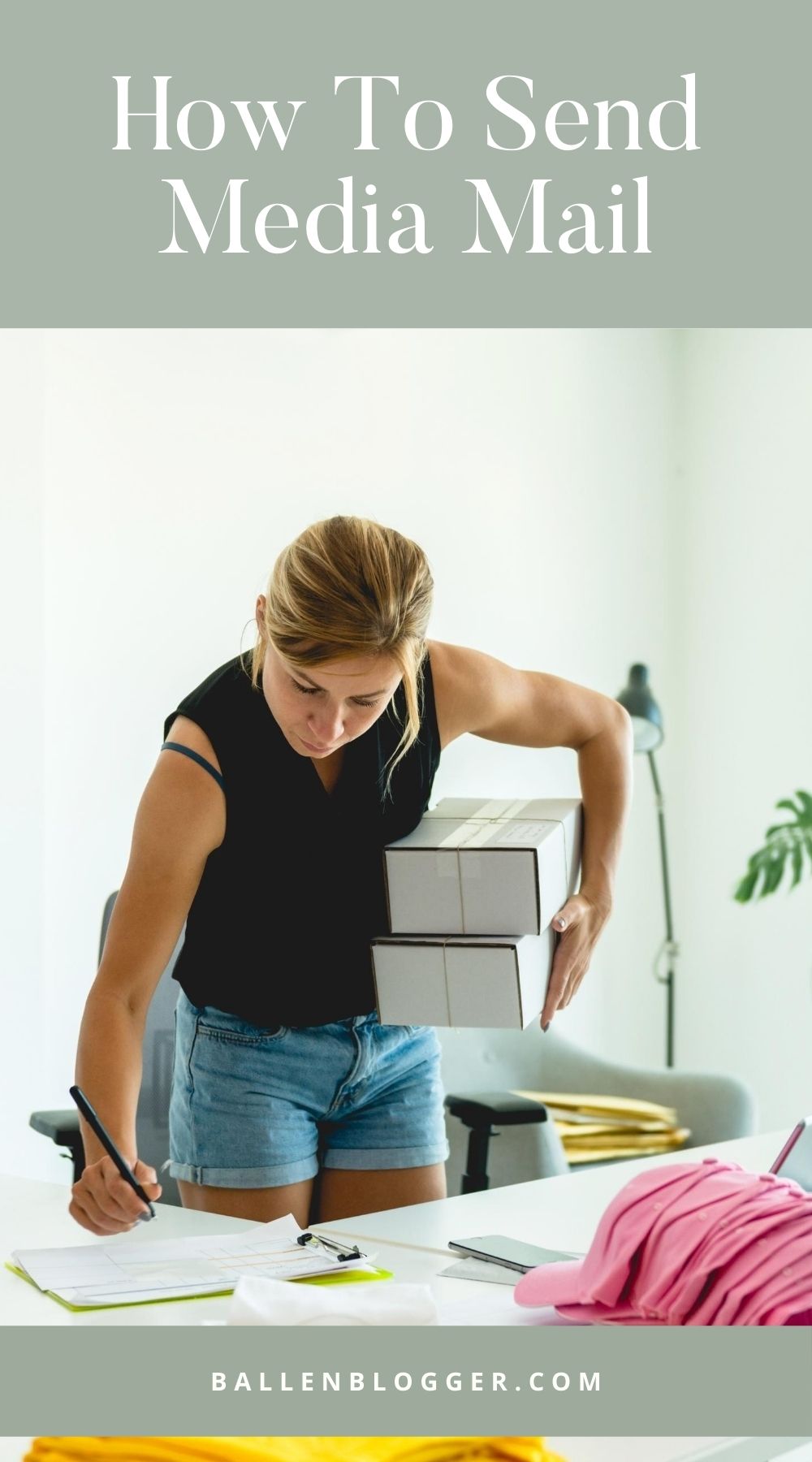 Once you have your package ready to ship, you should go to your nearest USPS post office.
You can find them using any online search engine. Remember to take your package with you when you go to the store.
Once you get to the front, ask the attendant how much it will cost to send your package via media mail.
The agent will want to confirm your package's contents to make sure that your item sends via media mail, so be ready to answer this question.
Furthermore, the agent will also want to know the contents of the package to make sure that you get the best price possible.
The pricing plans for media mail and first-class mail are different.
Therefore, there might be some situations where it might be better to send your media item via priority or first class mail anyway.
Most pricing plans go by weight.
#faf7f2If your item is under 9 ounces, then the agent might tell you that it is cheaper to send your item via first class mail than media mail. Follow their suggestions.
Finally, it is time for you to ship your package. If you decide to send your item via media mail, then the cashier will apply the appropriate label to your parcel.
Then, you have the option to add anything extra to your package. These include:
Certified Mail: If you're going to send something via certified mail, this will provide evidence upon arrival.
USPS Tracking: Most packages sent via media mail will include USPS tracking. That way, you will know when your package will be delivered. Make sure you get a tracking number from the cashier. You'll find it on the receipt.
Insurance: If you want to insure the items inside your package, you might choose this option. Insurance for media mail covers items up to $5000.
Once you have accepted or declined these features, your package will be shipped!
---
Consider Shipping Via Media Mail
When you ship something via USPS, you have options.
While first-class or priority mail might be the best option for you, this isn't always the case. If your item qualifies for media mail, you might be able to save money.
---