This post contains affiliate links. As a partner with Amazon and various brands, I am compensated when qualifying purchases are made through my referral links.
Exchange-traded funds, or ETFs, are unique investment opportunities that can be difficult to understand at first glance. This Beginning Investors Guide to ETFs should get you on your way.
Free Stock
➡️ Lori referred you so you get a free stock. Claim this stock now without investing money first: Try Robinhood
Like mutual funds, ETFs are bundles of securities – including stocks, commodities, and even sometimes bonds.
These bundles usually track one of the major indexes on the stock market, ensuring that investors get a representative share of the entire market sector that they are aiming to capitalize on.
But identifying ETFs that are likely to return profits stably and consistently across time requires in-depth knowledge of the funds and the indices they track.
In this article, you'll find plenty of useful information on the types of ETFs that are available and under what circumstances you may want to invest in each of these types of ETFs.
But before you can understand the types of ETFs that are available, some basic information on how ETFs are structured and managed is necessary.
With this knowledge, you'll be able to better understand exactly where your money is going when you purchase shares of an ETF.
What Are ETFs?
ETFs can offer diversity and asset allocation because of the underlying structure of the fund. Here, the fund provider directly purchases assets like stocks, bonds, or commodities.
Then, the provider constructs a fund that represents their purchased assets. The fund represents a complete sum of those investments, and the provider creates a unique ticker for the stock market that individual investors like you can purchase from.
When investors purchase shares of that fund, they aren't truly buying the assets – instead, they're buying the representation.
The provider is the only group that truly owns the assets, allowing them the flexibility to upgrade their fund (with notification and permission from investors and proper authorities, of course).
This gives investors a buffer from the actual assets and a way to invest in partial sums of those assets without needing the funds to fully invest in those assets directly.
Another reason ETFs are popular is due to their generally low expense ratios, or administrative expenses that can eat into the dividend payouts or return on investment.
While similarly structured mutual funds tend to have expense ratios over 1% (generally lumped into 12b-1 fees for marketing and advertising), the passively managed ETFs do not include these fees in their overall costs.
Furthermore, because ETFs are bought and sold on the stock market rather than through fund asset management services, costs can be managed with less administrative effort. In total, this brings the expense ratio down quite significantly.
With this information in mind, it's time to look at some of the available types of ETFs and what to pay attention to when examining each of these ETFs.
Types of ETFs
While there is seemingly an ETF for every market opportunity you can imagine, most ETFs fall into just a few main categories.
These range from the broadest of opportunities – for example, tracking the S&P 500, the largest index of United States stocks – to currency-based ETFs, effectively allowing you to mimic direct investments into foreign currencies.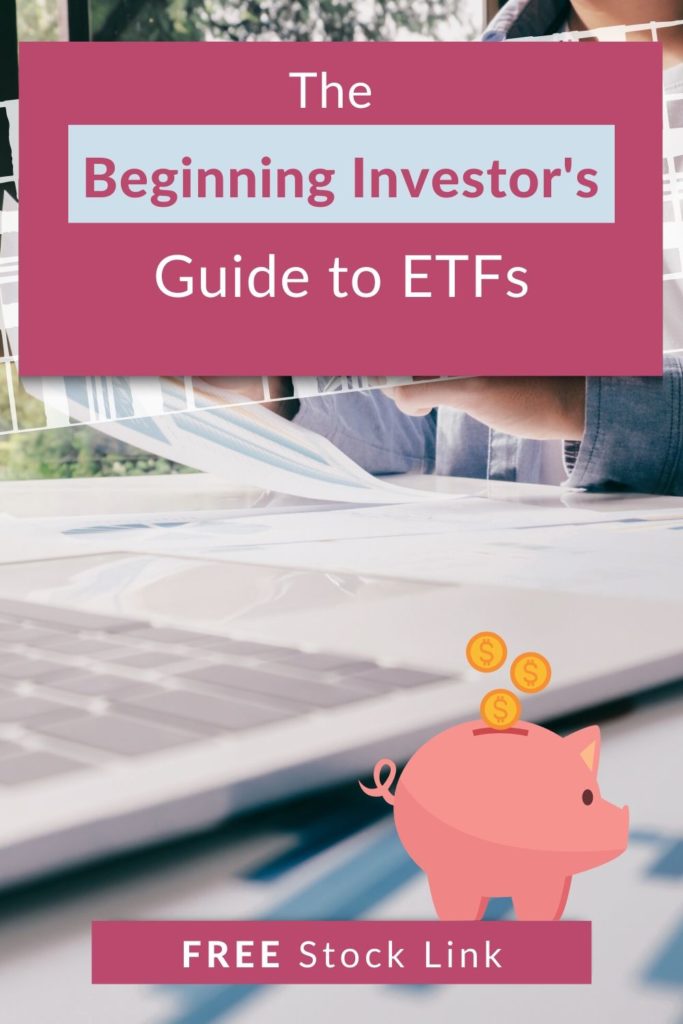 Broad-market and Total-market ETFs
Broad-market ETFs, or total-market ETFs if the fund leaders decide to be bold, are funds that attempt to give investors the largest possible diversity of fund allocation within a single purchase.
The most prominent of these are funds like the Schwab U.S. Broad Market fund and the iShares Core S&P fund, each of which attempts to capture as much of the United States stock market as possible.
These funds are great examples of unique approaches to the same market within ETFs. While the Schwab fund primarily focuses on the Dow Jones (both its large-cap and small-cap stocks), the iShares fund focuses on tracking the S&P through every single type of stock represented in that market.
But even though these funds track different representations of the U.S. stock market, they both use similar weighting strategies for the stocks – resulting in outcomes that are similar for the average investor. If you're aiming for somewhat predictable long-term investments without allocating too much to a single company, then these are the right ETFs for you.
Commodity ETFs
Commodities are physical goods, and for investment usually refer to precious metals, resources sourced from nature, and many different agricultural products like corn and soybeans. But for most investors, it's nearly impossible to directly invest in commodities.
Because of the increased buying power of ETFs, multiple companies have taken a stab at representing commodities markets for investors to purchase from. Commodity-focused ETFs all take extremely different approaches to fund structure, so careful research must be done to determine investment strategy.
Some focus heavily on U.S. crops like corn and wheat, while others allocate more to crude oil and gasoline. If you think that commodities are likely to increase in value substantially and are experienced in a commodity market that's represented in these funds, then this is a good area to explore.
---
Fixed Income ETFs
There is a burgeoning market for investors who want some predictability in their purchases. That's where bond market ETFs come into play.
These funds track the performance of specific bond markets (or in some cases the bond market as a whole) and generally split into sector-specific markets based on government or corporate bonds.
Investors in these ETFs have to pay careful attention to ETFs that track specific maturity dates in the short-term or if they're long-term, market-wide ETFs.
If you're looking for stability and aren't secretly hoping for a jackpot payout from a surprisingly successful stock, then these are likely the right ETFs for you.
---
Sector-specific ETFs
Many investors are quite knowledgable in a specific sector of the market, whether that's technology, biotechnology, financial services, or other niche areas. In those cases, investors may look towards sector-specific ETFs.
Instead of trying to capture as much of a country-wide market as possible, these ETFs really dial in on a specific sector. The most well-known sector-based ETFs are the SPDRs, which track stocks within the S&P 500 in 10 sectors.
These sectors include healthcare, general technology, real estate, utilities, and six other options. If you don't have a good outlook on the entire market but believe a specific sector within that market will do well, then these ETFs are perhaps a good space to invest in.
Exchange-traded funds give investors great diversification of their funds with relatively little effort as compared to mutual fund investment and traditional stock market investment.
Furthermore, investors can quickly and easily access fund information, including what holdings are in that fund on any given day.
Trading costs are generally low for most ETFs, and popular ETFs are quite easy to purchase shares in. While you will need to do a significant amount of research regardless of the type of ETF you're looking to purchase, the transparency and ease of investment make these fantastic choices for everyday investors.