This post contains affiliate links. As a partner with Amazon and various brands, I am compensated when qualifying purchases are made through my referral links.
If you're considering making the most of your eLearning strategy, you should consider authoring your own courses.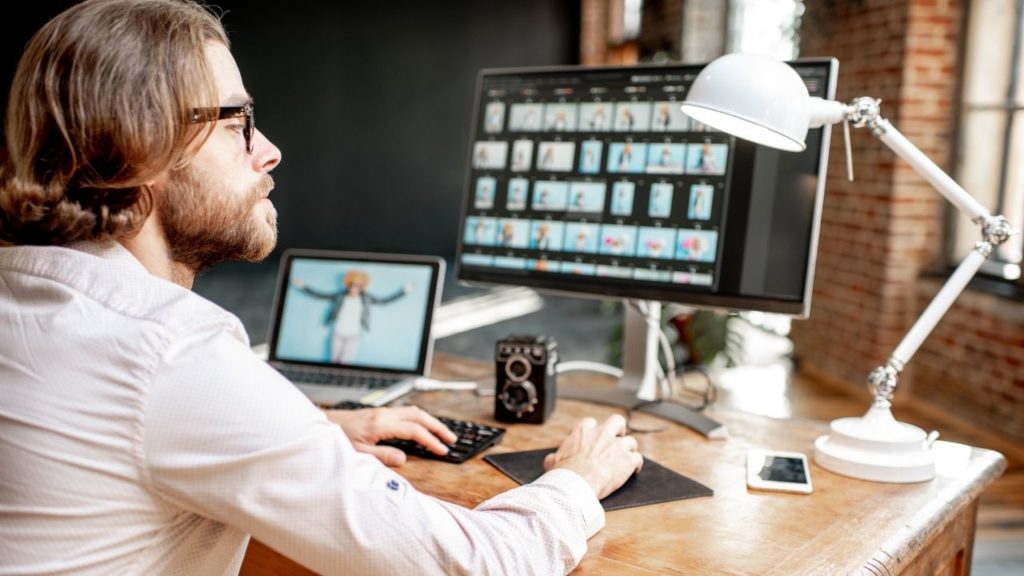 Try Thinkific
Create online courses and membership sites with Thinkific and feel confident that you've got the easiest technology and the best support in the industry.
It's now easier than ever to create engaging courses that are convenient for anyone to access.
If you haven't looked into course authoring or felt that it would be too complicated, expensive, or time-consuming, you should investigate some of the reasons why this may be your best e-learning strategy right now.
The Advantages of Course Authoring
If you need to train employees, you probably already understand the benefits of e-learning. In a virtual classroom environment, learners can access the material from any location.
Try Podia
Everything you need to sell online courses, webinars, downloads, and memberships without worrying about the tech.
You can set up coursework that trainees and staff can absorb at their own pace. They can review material at their convenience. Online courses have become a popular way to deliver corporate training for many good reasons.
However, you may not have considered the advantages of authoring your own courses.
Here are some reasons that course authoring is a powerful option for businesses that are innovative and forward-thinking.
Your Course, Your Way
You can create highly customized online courses. You may be able to find some excellent courses created by third parties.
Try LearnDash
The #1 choice of Fortune 500 companies, major universities, training organizations, and entrepreneurs worldwide for creating (and selling) their online courses.
You can also outsource course creation and have them made to your specifications. However, no one knows your material better than you do.
Course authoring allows you to include precisely what you want and tailor the material for your particular audience.
Powerful Branding Strategy
A powerful branding strategy. When you create your own courses, you're helping to build your brand. You're demonstrating that you're a leader in your industry.
When employees work with your custom material, your brand's look and style will be constantly reinforced. This helps build loyalty and bolsters your image in the industry.
---
An economical strategy.
More and more companies understand how online training saves money. eLearning can be even more economical when you create your courses.
While you need to devote some time and effort to course development, it saves you money in the long run. You don't have to pay licensing or royalty fees when you've created the course yourself.
---
Simple To Update
It's simple to edit and update your courses. Coursework often needs editing and updating. In some industries, it's common to require updates regularly.
This is a much simpler process when you've created the course in-house. If you're working with courses developed by a third party, on the other hand, it can be a drawn-out process to arrange the appropriate updates.
---
Create practical assessments.
One of the most critical features of any learning management system is getting accurate feedback and assessing your online training effectiveness.
You, better than anyone else, know the objectives of the training. When you've authored the course, it's easier to create the right kind of assessments and feedback tools.
Identify Your Goals
Creating your own course takes careful planning. Even if you license a course, you need to do plenty of research.
Course authoring, however, is a more complex project that demands your full attention.
Here are some guidelines for creating courses that meet the needs of your organization and employees.
The first step is to identify your objectives for the course.
These may include:
Teaching employees a specific process or how to use particular equipment or software.
Preparing employees for certification, which may require familiarity with laws and regulations in your industry.
Learning about your company's policies (such as HR or sexual harassment).
Create and Compile Content for Your Course
One of the biggest challenges of course development is finding the content.
A practical course needs to balance learners' needs with those of the organization. You have to consider what kind of knowledge and experience learners will have before taking the course.
The language, style, and learning methods should be created with your learners in mind.
When planning content development, consider your employees' typical age, experience, and level of education.
Create an outline for the course.
Identify all of the areas you need to cover to accurately assess the kind of content required.
---
Mine your existing content.
By using content you already have, you can gain a head start with your course. This includes PowerPoints, infographics, PDFs, and any other training materials you're currently using.
You can also record live classes and lectures and incorporate that content into online courses. Alter and edit such existing content as needed.
---
Use a variety of formats and styles.
People have different learning styles, so it's good to mix it up and provide variety. This also keeps the material engaging. You can include videos, slide presentations, visuals with charts, animations, quizzes, and games.
These formats serve their own purposes. Quizzes measure how much learners are retaining while gamification keeps everyone stimulated.
---
Brand your content.
As long as you're authoring your own course, you may as well reap the full benefits by branding it as much as possible.
You can incorporate your logo as well as the typical fonts and colors associated with your brand. You can also include imagery from your business.
This type of branding is mostly right when you're onboarding new employees and getting them acclimated to the company culture.
Use the Right LMS
In this article, we compare Thinkific vs. Teachable. It's essential to use the right tools if you want to create a customized course.
Here are some criteria to look for when choosing a learning management system (LMS).
Flexible templates that can be customized to the needs of any industry or company.
Interactive quizzes to assess learners' progress.
Gamification to make learning more fun and engaging.
Comprehensive support and services such as hands-on guidance and consultation.
Check Out The Following Course Platforms
Enjoy the Benefits of Course Creation
When you understand the many benefits of online courses, your next challenge is to create a course that delivers learners' appropriate content.
Course authoring is often the most effective, efficient, and cost-effective way to reap the maximum advantages of eLearning. It allows you to create the most customized and branded content for your course.