We may benefit from purchases made through our links at no extra charge to you. Lori Ballen is a member of the Amazon Associates Program and earns money from qualifying purchases.
I love the Essence Pro Theme. It's a clean, minimalistic design that offers a beautiful wide theme option. Essence Pro is a child theme of the Genesis Framework for WordPress. This tutorial will show you how to install and set up the Essence Pro Theme for WordPress.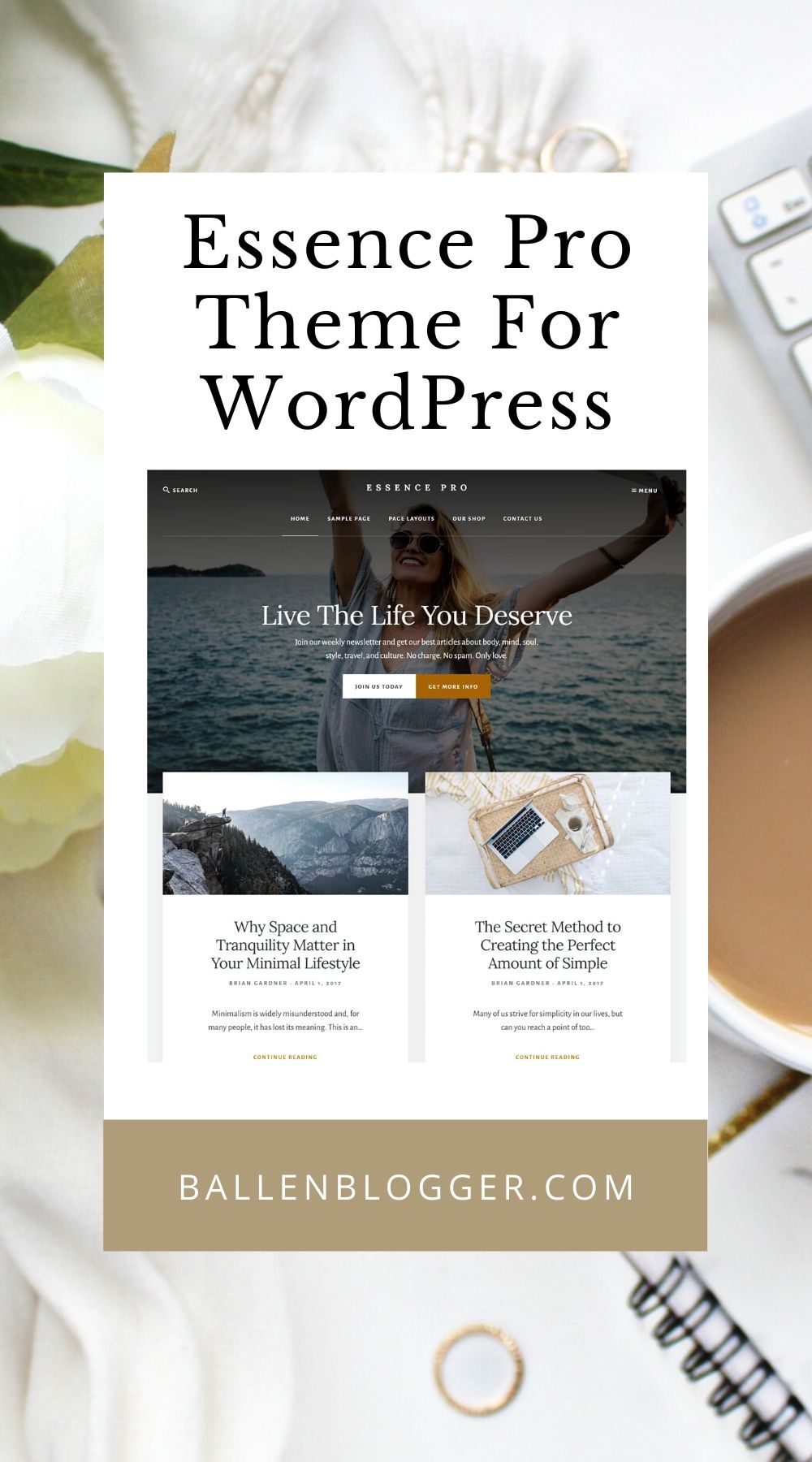 Step by Step Video Tutorial
Need a WordPress Website to start a blog? Call my brothers Jeff and Paul Helvin at Ballen Brands. 702-917-0755. Have WordPress and need a new theme? Shop for new WordPress designs and themes here.
Where to Get Essence Pro
If you don't yet have your WordPress platform and self-hosted WordPress Plan, head over to WP Engine. There, you can choose your hosting plan and get your basic WordPress platform installed in seconds.
Then, you just need to choose the Essence Pro Theme which is included in your hosting plan and then you can follow the steps in this guide to set up your website.
If you already have WordPress and just want the theme, you can pick that up at Studiopress.
Design Palette Pro
💡Design Palette Pro is a WordPress Plugin made for the child themes of the Genesis Framework. With this tool, you can change color, fonts, text size, and many more items on your blog or website without knowing any code.
WordPress Menus
The Essence Pro Theme is simplicstic by design. Using the demo content, you'll notice there is only one header menu with no drop-down choices. You can add these if you wish.
Canva For Images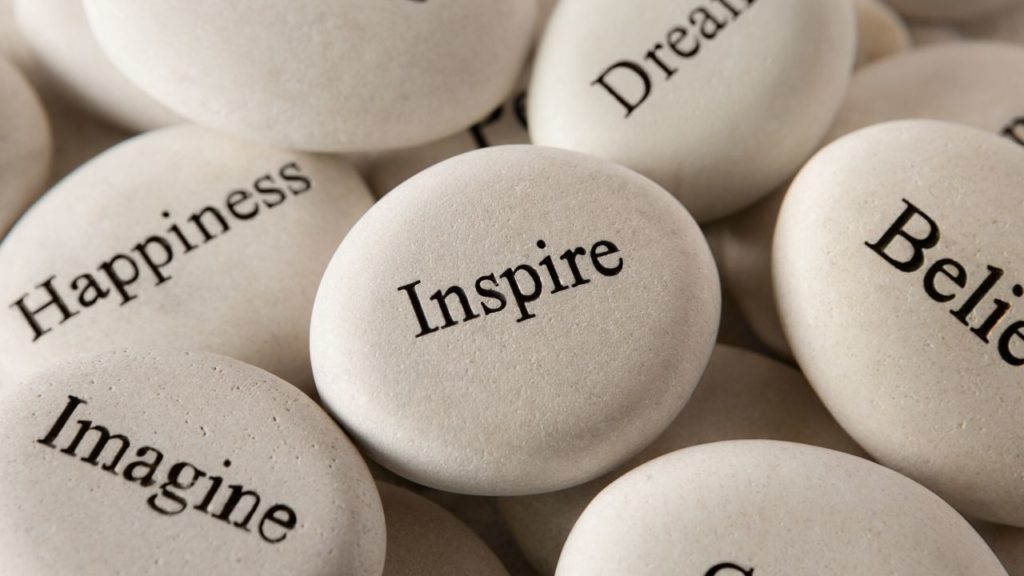 Canva is a great place to create designs. I use Canva Pro. Many of the photos are free and others are available only for the Pro account, and others can be purchased at the time of use (super affordable). With Canva, you can save templates, upload templates from other creators, share designs and more. Design Youtube Thumbnails, Blog Covers, Social Media Banners and Stories and so much more. I love Canva!
WooCommerce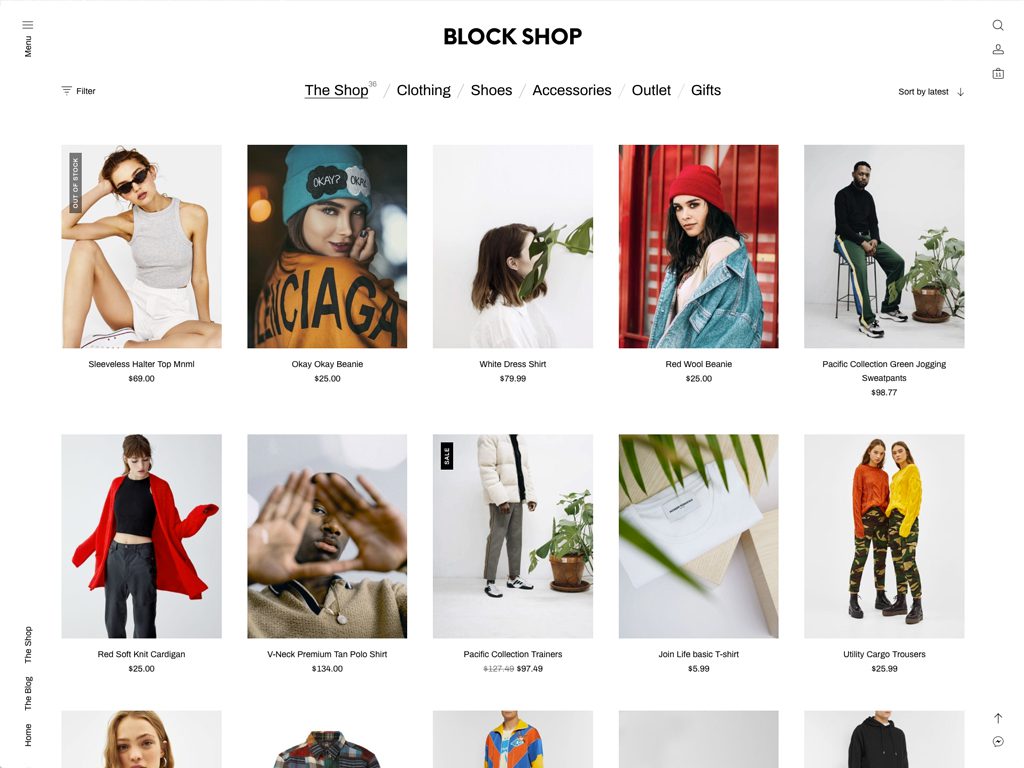 💡I use WooCommerce on my websites to promote physical, digital, and affiliate products. Add WooCommerce plugin to your WordPress website and have a new store in minutes. Get secure payments, configurable shipping options, and more. It's pretty easy to use out-of-the-box and offers outstanding growth options to build your store.
ConvertKit
ConvertKit is a lead capture tool with an easy to use email funnel for follow up emails and delivery of lead magnets. I personally tested AWeber, Constant Contact, Mailchimp, Zoho, Infusionsoft, and KEAP and found Convert Kit to be the winner for simple subscriber based offers and emails.
With the ConvertKit WordPress plugin, you can add ConvertKit Forms to the bottom of any page or post, on your WordPress blog, without ever having to know code. Simply install the plugin, add your API key, and select a Form!
ConvertKit also works well with the Genesis eNews Extended Plugin. With ConvertKit, you don't need Ninja Forms.
Social Snap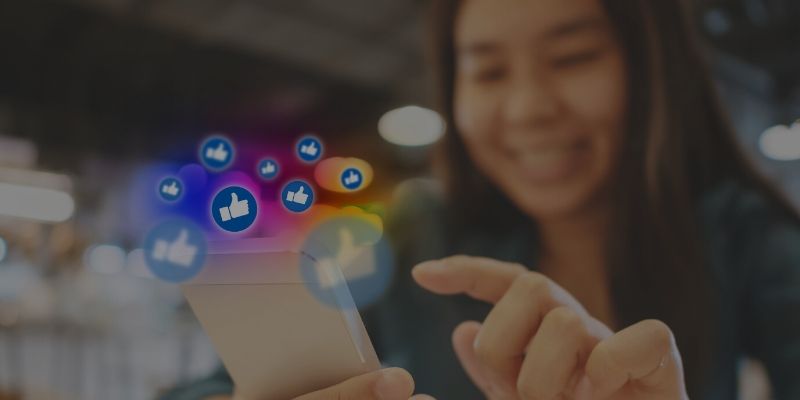 Social Snap allows you to install some extra sharing features when adding a new blog post. Before you hit publish, you can add a featured image for Pinterest, For Facebook/LinkedIn/Twitter, add a social video, click to tweet, refresh old post and more. It's definitely a best practice to optimize your blogs for social sharing.
Smash BalLoon
Smash Balloon Instagram Feed
You can start off with the free Smash Balloon Instagram feed PlugIn or go to the Smash Balloon site and download the pro version. With the Smash Balloon Instagram feed, you can add an instagram feed anywhere on your website that allows for the widget or shortcode.
Genesis eNews Extended
Genesis eNews Extended
This plugin provides the widget used throughout your website to gain subscribers. It works with your favorite email autoresponder mailchimp, convert kit, infusionsoft, aweber contstant contact and so forth. I use convertkit on my blogs and infusionosoft for my training company.
Video Tutorials
Link Whisper
💡Link Whisper is an easy to use SEO Plugin for WordPress. After creating a post in WordPress, Link Whisper will suggest a keyword or phrase you used on your post and another page or post on your website that it believes might be related. These links would potentially add value to your reader while also helping Google understand the relationship of pages on your website.
WordPress Websites