Lori Ballen is a member of the Amazon Associates Program and earns money from qualifying purchases. Posts contain affiliate links that benefit Lori as well.
Google Shopping is a platform where shoppers can find products and compare prices online. Google's algorithm allows retailers to pay for their product to be featured in the search results, which means that your organic ranking on Google Shopping is dependent on how you optimize your site and content for this platform. In this blog post, we'll walk you through what you need to know about Google Shopping SEO: how it works, why it's important, and how you can rank higher in organic search results.
Organic Listings

You no longer have to pay to promote e-commerce products on Google Shopping. In 2020, the search engine introduced organic product listings for its Shopping tab.
Organic product listings are similar to paid product listings. They both consist of information about a given product, which users can click to view and order the promoted product. However, only organic product listings on Google Shopping are free.
Because they are free, you can expect stiff competition when using organic product listings. Many small- and medium-sized retailers prefer them over paid organic product listings.
They allow retailers to promote their products in front of a large audience without resorting to paid advertising. With so many retailers using them, you'll need to optimize your organic product listings so that they rank high on Google Shopping.
Use an SEO-Friendly URL Structure
Using an SEO-friendly URL structure for your google products is helpful in ranking higher on search. It helps Google crawl your site more effectively and gives it a better idea of how relevant your product is for the user's search.
Google has specific guidelines on how you should format your URL structure to make it work well with their algorithm.
One way to create SEO-friendly URLs is to use the SKU, title, and brand name. This will give Google everything they need to know about the product so they can determine its relevance
Create Product Listing Ads (PLAs)
Product Listing Ads are ads created specifically for Google Shopping news feeds that contain rich information about products right on the search engine results page. They appear just below organic listings and have a high click-through rate because users see them as many as three times while they're searching for a certain item.
"PLA ads have a click-through rate of 5 to 9 percent," according to an article from Search Engine Journal. "That's nearly twice the average of 2.35% for all other paid search ads."
They also have great conversion rates, which makes them worthwhile advertising opportunities if you want your business to get more exposure to potential customers.
Create Supplementary Product Feeds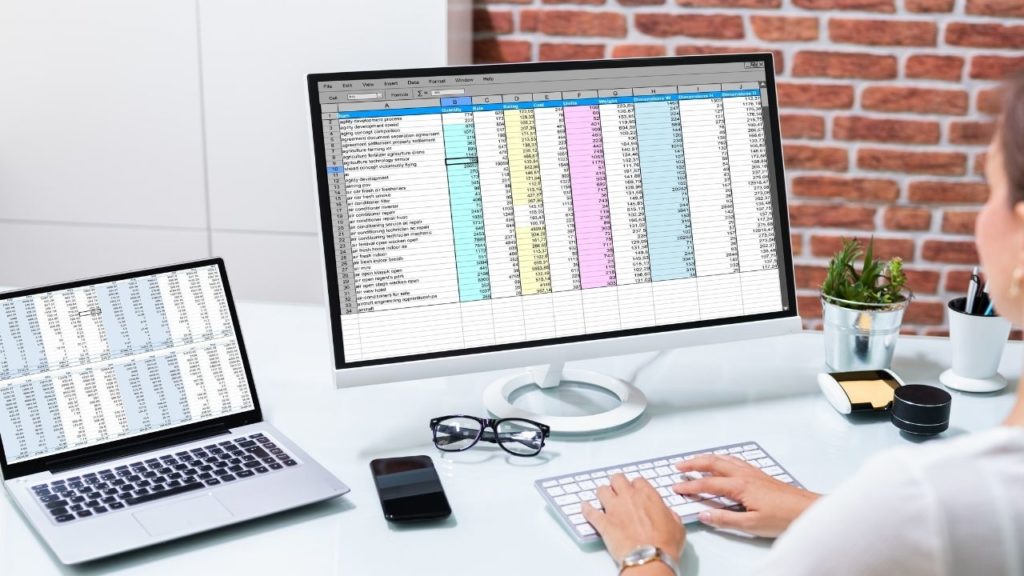 Supplementary product feeds can help your organic product listings rank higher on Google Shopping. All Google Shopping campaigns require at least one primary feed.
A primary feed is a structured file with a list of products and their basic attributes. To promote a product on Google Shopping — either as an organic or paid product listing — you'll have to add the product to a primary feed. With that said, creating supplementary product feeds is useful.
A supplementary product feed is a structured file that includes information about the products in a primary feed. You can use them to add information about your products.
Primary feeds only support basic product attributes, whereas supplementary feeds support advanced product attributes. By creating supplementary product feeds, you can provide Google with details about your products so that it can rank them accordingly.
How to Create a Product Feed
If your e-commerce store has a dedicated shopping platform, you already have an XML feed. If not, you'll need to create one by using the following steps:
1. Identify and list all of your product attributes. Some examples include color, size, dimensions (length, width, height), material (e.g., plastic), and brand name.
2. Separate each attribute into its own category such as 'color,' 'size,' and 'material.' Add these categories underneath each other like in an outline format with no commas or spaces between them.
3. Create a header for each section that contains the attribute's title and description for Google Shopping searches; example:
Color: Blue, White
4. Add a product identifier such as a UPC code or an EAN for each product in your primary feed. Include the e-commerce store name and product title under the product identifier, which will help Google determine if it is a new or updated listing.
5. Deliver the file to your shopping engine manually from within its admin panel or allow Feeds monster to do it for you automatically.
Google has step by step instructions for uploading your Datafeed: https://support.google.com/merchants/answer/188477?hl=en&ref_topic=3163841
Improving the Quality of Your Product Feeds
Now that we've talked about optimizing individual product listings on Google Shopping, let's talk about how you can improve the quality of your primary feeds overall.
The following tips will help you do just that:
Stop Duplicating Data in Product Feeds: If there's data in one location in your e-commerce store and another in a feed, don't include both locations for any given product listing. Google Shopping only supports the data that's in your product feed, so including multiple sources of information for one listing can lead to errors.
Use Unstructured Data Fields: If you have a large number of product attributes, don't list them all within one section. Instead, use unstructured data fields because they allow you to highlight specific attributes without clogging up the file with unnecessary details about every attribute.
For example, if your product needs extra attention because it has an expensive price tag or comes from a reputable brand, include this information in an unstructured data field instead of adding it into every product attribute section.
<datafield tag="Name" label="Name" type="text"> Budget -friendly laptops that are perfect for everyday use</datafield>
<datafield tag="Brand" label="Brand"> Acer</datafield>
<datafield tag="MPN" label="Model Number"/>
Craft Relevant and Specific Titles
The titles of your organic product listings will affect their rankings on Google Shopping. All products must have a title, which you can specify in a primary feed.
The product titles that you specify in a primary feed will determine how your organic product listings are displayed. Organic product listings consist of a title, thumbnail, price, name of the retailer, and other information.
For higher rankings on Google Shopping, you should create relevant and specific product titles. Titles should accurately describe the products with which they are used.
They should also contain specific information about the products, such as the products' brand names, colors, sizes, and features. Creating relevant and specific product titles will lead to higher Google Shopping rankings.
Jarvis, the AI writing assistant, can help you create product titles and descriptions. Take a free trial of Jarvis, and see how it improves your listings.
Strive to Keep Products in Stock
Another tip to rank higher on Google Shopping is to keep products in stock. Organic product listings for out-of-stock products typically won't rank high or at all on Google Shopping. Users, of course, can't buy a product from your e-commerce store unless it's in stock.
To promote a more positive online shopping experience, Google evaluates availability when ranking organic product listings.
Google will likely know when your e-commerce store runs out of a given product. With automatic item updates, it will pull information from your e-commerce store while using it to update your organic product listings automatically.
Among this automatically retrieved information is product availability. When your e-commerce store runs out of a given product, Google will notice and respond by updating the availability displayed in the product's listings.
Improve Your Seller Rating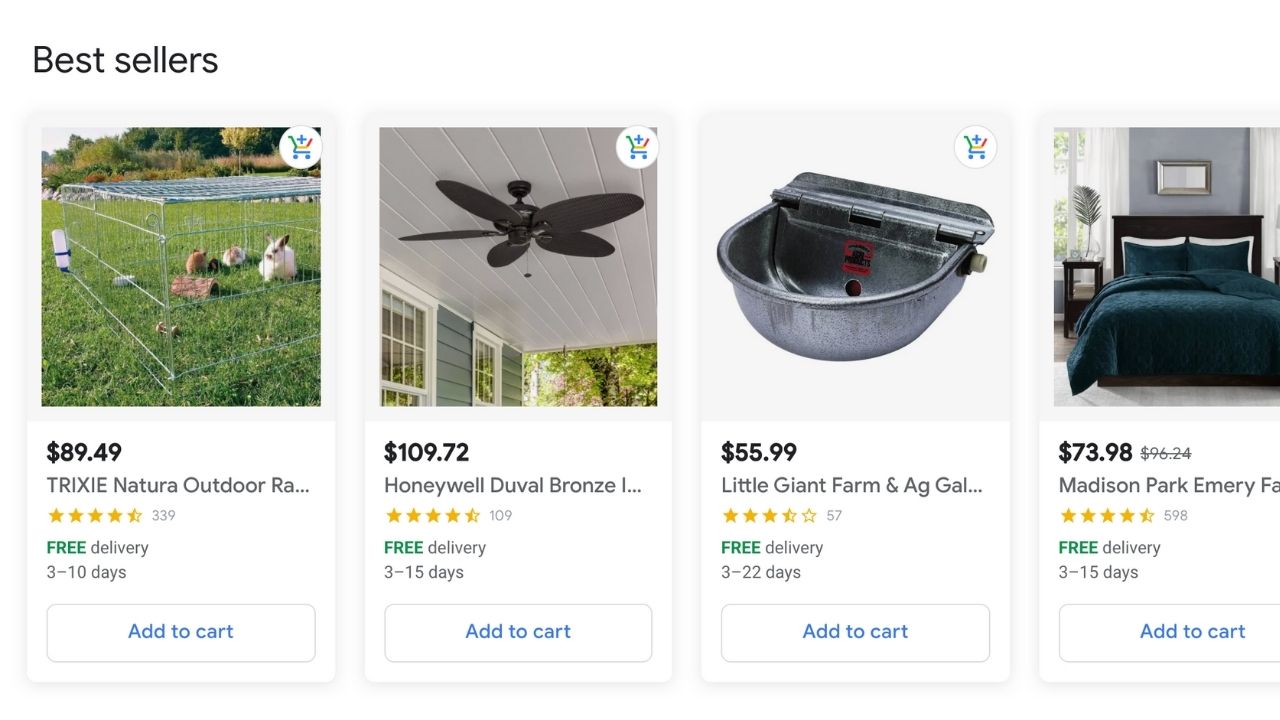 There's a correlation between seller ratings and Google Shopping rankings. Retailers with a high seller rating are more likely to score high Google Shopping rankings than those with a low seller rating.
What is a seller rating exactly?
It's an aggregate rating of a retailer's product or products based on customer reviews.
Google generates seller ratings automatically using data from Google Customer Reviews, e-commerce store customer reviews and third-party review sites.
Your organic product listings will typically feature a star-based seller rating. If you currently have a low seller rating, such as one or two stars, you should try to improve it. A high seller rating will help you score higher Google Shopping rankings for your organic product listings.
Optimize Thumbnails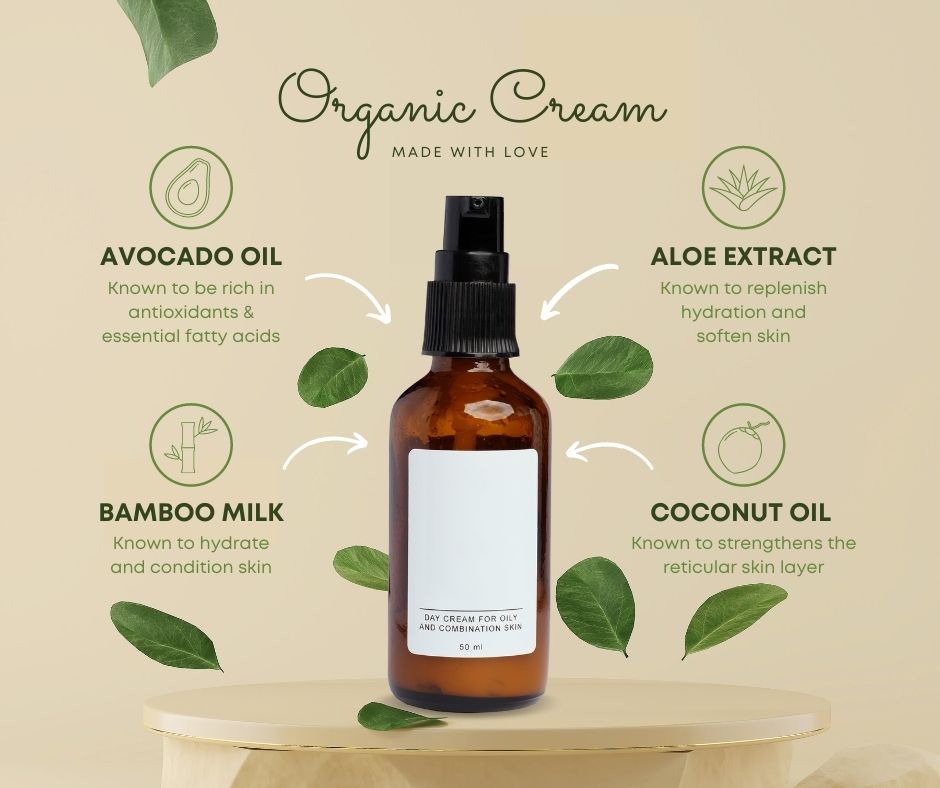 You should optimize the thumbnails for your organic product listings. Each product added to a primary feed must have a thumbnail. Thumbnails are images that are displayed in organic, as well as paid, product listings. With optimized thumbnails, more users will click your organic product listings, which could result in higher Google Shopping rankings for them.
Check out CANVA to create properly sized image thumbnails for Google Shopping.
Here are some general rules to follow when optimizing thumbnails for Google Shopping:
• Use a size of at least 250 x 250 pixels for apparel products or 100 x 100 pixels for non-apparel products.
• Use actual photos of products and not illustrations.
• Keep thumbnail file sizes under 16MB.
• Upload thumbnails directly to your e-commerce store.
• Use static URLs for thumbnails that don't change.
• Avoid adding borders or other decorations to thumbnails.
• Save thumbnails in a supported format, such as JPG, PNG, GIF or BMP.
• For product bundles create thumbnails that show all of the included products.
• Don't restrict Google from crawling the thumbnails.
Touch Up the Descriptions
Finally, touching up the descriptions of your organic product listings can help them rank on Google Shopping. Like titles, descriptions are basic attributes included in primary feeds.
Titles, though, are displayed automatically on Google Shopping, whereas descriptions require clicking. Users can only see a description if they click a product listing on Google Shopping. Clicking a paid or organic product listing will expand it so that the description appears.
You can use up to 5,000 characters for listing descriptions. When creating a description, focus on the product itself. Don't compare the product to similar products. Instead, create a description that outlines the product's features, technical specifications, and purpose.
Some forms of Hypertext Markup Language (HTML) is allowed in descriptions. You can add bullet lists, for example, as well as italicized or bolded text. With HTML, you can create rich descriptions that make your organic product listings stand out. Within
Never copy descriptions from other retailers or use a "keyword stuffing" approach to create them. Such tactics aren't considered white hat and can get you penalized for abusing Google Shopping search algorithms. Instead, write unique product descriptions that differentiate your listings from those of competitors.
Improve your Quality Score
Google has indicated that you should focus on improving your quality score if you want to rank high for Google Shopping.
But what is a quality score, exactly?
Quality score refers to the value assigned to each keyword by Google's search algorithm.
The value determines how often and where keywords appear in organic listings as well as paid product listings. Using tools like Merchantwords or the AdWords Quality Score Tool will enable you to track scores across your account.
When it comes to Google Shopping SEO, other factors can influence your quality score aside from the technical aspects of your e-commerce store. These include:
• Your seller rating (not just within Google but including customer reviews on third-party review sites)
• The relevance of your products
• Your advertising budget
As a general rule, a high-quality score correlates to higher rankings.
In Closing,
With Google Shopping, you don't have to rely on Google's main search results to promote e-commerce products. You can promote them for free by creating organic product listings. Google Shopping supports organic and paid product listings, both of which are displayed in the search engine's Shopping tab.