This post contains affiliate links. As a partner with Amazon and various brands, I am compensated when qualifying purchases are made through my referral links.
Planning to start your own company? The formation process can be very tedious and technical – you should hire an online LLC formation service like ZenBusiness instead! Read more about ZenBusiness here!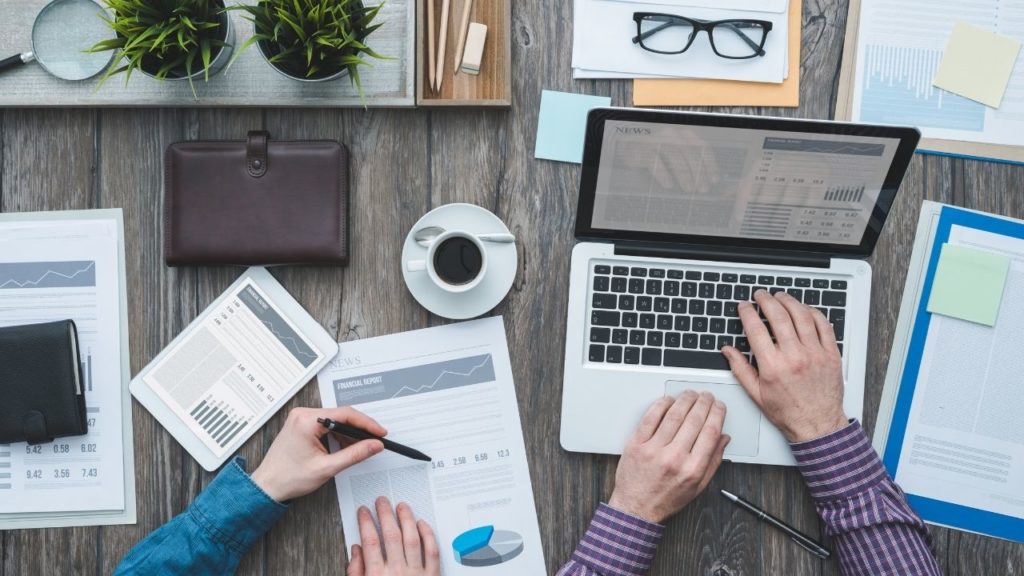 Creating a business entity from scratch is not so simple. It involves legalities and paperwork that not every person can handle themselves – it would be a handful for anyone. 
However, you can be relieved of this enormous responsibility by hiring a business incorporation service that does the work for you.
ZenBusiness is one of these companies, probably the best if you consider the value for money they offer.
Although the company started in 2015, it has very quickly earned a big name for itself by the sheer quality of service that they provide at affordable rates.
They have all their customer reviews going positively in favor of them, with an average 4.7/5 stars rating from nearly 4000 reviews on Trustpilot.
The overall review is classed as "Excellent".
IncorporationRocket.Com rates them a 9/10 and declares them the best LLC and incorporation service online.
Why? We'll now see what impressive features ZenBusiness has to keep this rank.
What is ZenBusiness?
ZenBusiness is an online LLC formation service or a business formation service for entrepreneurs and business people wanting to start their own business.
To date, they've already helped thousands of businesses set up legal operations and their goal, according to Ross Buhrdorf, is to take it up to a million by 2023!
ZenBusiness provides a business owner everything he needs to start, including the free filing of incorporation documents, registered agent services, and a free operating agreement.
It is the only service that offers all these three major business components in all its subscription plans. Depending on the subscription plan you choose, you can get tons of other features like EIN acquisition, worry-free compliance, banking resolution, domain registration, and website development.
One of their most significant pros is that they are one of the most affordable LLC services available, starting with a generous basic plan features at only $39. That means saving $60 compared to using a service like LegalZoom. Legal Zoom is the most premium service out there, but its major let down is the expensive rates.
ZenBusiness incorporation packages and features
There are three packages a customer can choose from Starter, Pro, and Premium. We're now going to break down what features each package has and who it is best for.
The fee mentioned alongside each is billed annually. The overall cost for business owners would be the package cost plus state fee.
Starter Package, $39
Even though it's the cheapest, this package still has all the basics for setting up a business entity and more. It is ideal for business owners on a budget and those who want a free registered agent service. You get the following services:
Preparation and filing of LLC documents: These documents are the basic forms that are required to be drafted and then filed with the state to create and register your business formally.
Free operating agreement: Also called corporate bylaws, this document outlines the complete ownership structure and operating procedures for your company. Instead of drafting your own, ZenBusiness will provide you with a template that you can easily customize.
Free registered agent service: Another mandatory business requirement in the US is a registered agent. Every corporation must designate and register an agent (a person or other business entity) who handles correspondence and compliance with the state.
The agent receives document deliveries from the state government on behalf of your business and forwards them to you.
This protects the business owner's privacy by letting his personal information stay hidden from corporate databases. In this case, ZenBusiness becomes your registered agent, handling all the red tape around your business.
Most cheap LLC formation services do not include this feature because this is an expensive service. However, ZenBusiness includes it for free, even in its most inexpensive package!
Free accounting consultation: ZenBusiness also provides a risk-free CPA assessment to determine your business' accounting and tax needs. It is handled by their in-house accountants and not some third-party consulting service.
Other features that this starter plan includes are name availability search, phone and email support, online document access, and a virtual business guide.
Everything of major importance and more has already been covered in this plan, but for even more useful features (that most businesses also need these days), let's explore the pro and premium plans.
Pro Package, $149
The pro package includes all the afore-mentioned services and, in addition:
EIN acquisition: EIN or federal tax ID number is something most businesses need to acquire from the IRS. It's an identification code that your business uses to do a lot of things such as hire employees, pay taxes, and open a business bank account.
Banking resolution: This document is necessary in order to authorize which members of your business can open a bank account for your LLC.
Worry-free guarantee: This means that ZenBusiness will take care of all your legal requirements, and if they miss something, they will pay the fines and take necessary actions to ensure that your business always has a good standing and clear record. They will file your annual report as well as two amendments a year if required.
Premium Package, $249
The premium package is a leap up from the pro package with many more incredible features:
Rush Filing Service: This package includes a rush filing service which means your business will be formed within 2-5 business days. (The pro package takes 6-9 business days while the starter package takes 2-3 weeks.)
Domain Name Registration and Privacy: ZenBusiness will acquire a domain name for your business' website and also purchase the privacy feature to hide your personal information becoming publicly visible through your domain.
Business Email: They will also provide you with a business email for your company along with 5GB storage.
Business Website: After registering your domain, ZenBusiness will also get your website up and running for business!
Customer Support
Customer support at ZenBusiness is very responsive and helpful. You can contact customer support through phone, email, or webchat, and they always respond instantly (or within one business day for emails).
Their customer support is active all week (8 am – 8 pm), even on Sundays (10 am – 7 pm) and some Saturdays. Queries are resolved very fast and expertly.
ZenBusiness Alternatives
Most people inquire about LegalZoom in comparison to ZenBusiness. Although LegalZoom is the bigger brand name, they are expensive. ZenBusiness definitely offers more value for money, and this is why most rank it as the top online LLC service. ZenBusiness has also had more outstanding reviews compared to LegalZoom.
If you are looking for a service with a similar price point and features to ZenBusiness, then Incfile is your best alternative. It has an even lower starting price than ZenBusiness, starting with a FREE package, but the difference isn't much, especially with the other two plans.
Incfile has a very long-standing and incredible track record, older than ZenBusiness's. It is your best option if you want something cheaper, but ZenBusiness justifies its slightly higher price point with its better features, and is the better package if you can afford it.
FAQs
Can I form my LLC on my own?
You certainly can, and it would save you a little money. But it would greatly increase the hassle you have to go through. Moreover, business formation requires a lot of legal paperwork, which is highly technical and can put you up for trouble if even the smallest details go wrong. It is better to pay a small price and leave it to the experts for greater peace of mind.
What is the "state fee" you must pay separately for every plan?
The state fee is the fee charged by the state government for filing your documents with them. This varies greatly from state to state and can be very high or very low, so it is never pre-included in LLC service packages.
Can ZenBusiness help me form a corporation or nonprofit?
Yes, LLC service companies also offer incorporation and nonprofit services.
How quickly can my LLC be formed?
This depends on the state you live in as well as the package you select. It can take anywhere from 2 days to 3 weeks. Even with the starter plan, you can pay an additional fee to expedite the filing process if you want.