This post contains affiliate links. As a partner with Amazon and various brands, I am compensated when qualifying purchases are made through my referral links.
You can increase your open rates through preheader optimization. This article explains how to optimize email preheaders to increase open rates.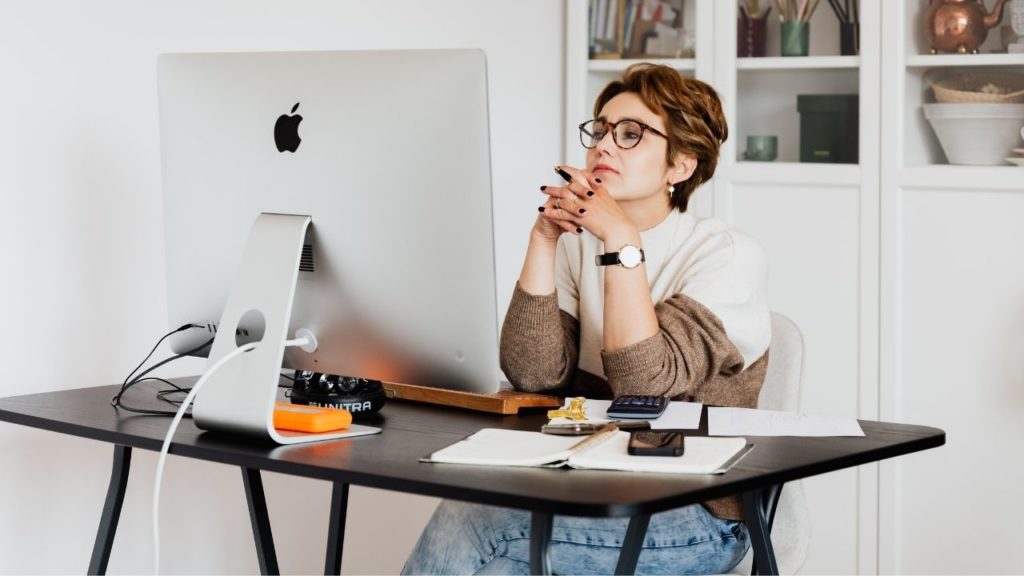 Its open rate deeply influences the marketing performance of an email. You may send an email to 2,000 recipients, but if none of them open it, you won't generate any new leads or sales.
However, the subject line isn't the only element that will affect how many recipients open an email.
Another element of equal importance is the preheader. 
What Are Preheaders?
Also known as a Johnson Box, a preheader is a text snippet displayed either directly below or to the right of an email's subject line.
Inbox providers generate them automatically using body text. They'll extract the opening text from an email's body, which they'll display alongside the email's subject line and sender name.
Recipients will see an email's preheader when viewing their inbox. According to a Litmus study, nearly one in four recipients read the preheader when deciding whether to open an email.
If it's compelling, they may proceed to open the email.
On the other hand, if it's dull, recipients will likely ignore the email or even flag it as spam.
How to Create Custom Preheaders
While there's no tag or markup to specify them, you can still create custom preheaders. Custom preheaders are created using a combination of Hypertext Markup Language (HTML) and Cascading Stylesheets (CSS).
You can add your desired preheader text before all other text in the body section of the email. Assuming it appears first, inbox providers will use that text for the email's preheader.
By default, any text that you add to an email's body will be visible. Recipients will see the beginning body text in their inbox — where it's displayed as a preheader — and at the top of the email itself after opening it.
If you only want the text to display as a preheader, you'll need to conceal it in the email's body.
Concealment requires the use of CSS. In addition to placing the text at the beginning of the email's body, wrap it in a <div> tag pair.
You can then style the text with CSS so that it's invisible. Styling the text with the "display:none" property and value, as well as a max height of 0 pixels, will prevent it from displaying in the email.
If manually coding your emails sounds like too much work, you can use an email marketing service to create custom preheaders.
Many top email marketing services, including Keap, Aweber, and ActiveCampaign, support custom preheaders.
When using them, you can enter your desired preheader text into a special field. The email marketing service will add the text to the email's body section while using CSS to conceal it.
Use 50 to 100 Characters
Avoid creating long preheaders. Instead, use between 50 to 100 characters. Inboxes have a limited amount of digital space, so they won't show all of an email's body text as the preheader if it's too long.
The maximum supported length of preheaders varies depending on the specific inbox. Desktop inboxes typically support more characters than mobile inboxes.
Mobile devices have small screens. Therefore, mobile inboxes show fewer characters for preheaders. As long as you use around 50 to 100 characters, your preheaders should display in most of the recipients' inboxes.
Consider the Subject Line
You should consider the subject lines when creating preheaders. An email's preheader should complement its subject line.
You don't want to use the same text for both elements. Since the preheader and subject line are displayed alongside each other, using the same text is redundant.
Create unique preheaders that work together with their subject lines to encourage recipients to open your emails.
Keep in mind that the length of an email's subject line may affect its preheader length.
Most desktop inboxes, for instance, show preheaders to the right of their corresponding subject lines. The longer an email's subject line, the less space there is for its preheader.
Mobile inboxes typically show preheaders below their corresponding subject lines, so the length of the latter won't affect that of the former.
Include a Short CTA
Preheaders are the perfect place to engage recipients with a short call to action (CTA). Some email marketers create preheaders consisting entirely of a CTA.
The presence of this actionable marketing message will compel recipients to open your emails and interact with your offers.
With only 50 to 100 characters, you'll have to choose the wording of your CTA wisely. Choose short words, including at least one verb, to ensure your preheaders display correctly.
A simple CTA like "Open now" or "Claim your promo today" will boost your open rates without consuming too much space.
Split Test
Like with subject lines, you can split test preheaders to find the right formula for your email marketing strategy.
Split testing is conducted for optimization purposes. You won't know for certain which preheaders generate the high open rates until you test them.
Split testing involves the creation of two preheaders for the same email. All other elements of the email will remain unchanged.
After sending the email to recipients, you can evaluate its performance metrics, such as open rate and conversion rate, to determine which version outperformed the other.
You can try split testing a personalized preheader against a non-personalized preheader. When recipients subscribe to your newsletter, they'll probably provide you with their names.
Including recipients' names in your preheaders will encourage them to open your emails.
Another way to split test preheaders is to use different CTAs. Some CTAs are more persuasive than others. Even if a preheader is driving strong results, changing its CTA may lead to even better results.
The number of leads or sales your emails generate is dependent upon their open rates.
A low open rate means recipients aren't opening an email. Emails, of course, can only drive conversions if they are opened.
You can increase your open rates through preheader optimization.