This post contains affiliate links. As a partner with Amazon and various brands, I am compensated when qualifying purchases are made through my referral links.
A Lifestyle blog is any type of blog about life, hobbies, family, travel, and so forth. Here are some lifestyle blog ideas for you to explore. It's not too late to start a blog. That being said, if it isn't something you are passionate about, you may not get to blogging very often. This is why many choose to start a Lifestyle Blog.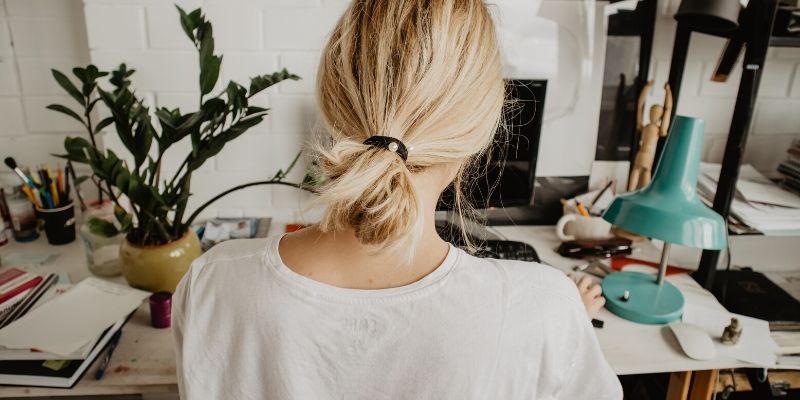 What is a Lifestyle Blog
A lifestyle blog can contain many elements of life. For example, a recently divorced, 40 + mom who is a businesswoman experiencing the process of life transformation may blog about aging, beauty, fashion, dating, parenting, beauty, empty nesting, and so forth.
This lifestyle blog would be about her life and would attract people living with similar interests.
Be sure to check out this other article that can teach you how to start a blog. You may also want to explore Pinterest for driving traffic to your Lifestyle blog.
While lifestyle blogs most often include fashion, beauty fitness, and travel, many can include hobbies, interests, and talents as well. When one of these breaks out into a stand-alone topic, then they are more of a "niche website" than a general lifestyle blog.
Lifestyle blogs are very visual and tend to do well on Pinterest, social media networks, and often Youtube.
Lifestyle Blog Ideas (No Order)
Family
Marriage
Single Parenting
Dating
Travel
Personal Style
Cooking
DIY (Anything)
Art
Beauty
Age (millennial, 30+, 40+, 50+, 60+)
Relationship Advice
Foodie
Home Decor
Travel
Yoga
Fashion
Hairstyles
Weddings
Mother of the Bride
Living in a Particular City
Tiny Home Living
RV Life
Technology
Entertainment
Finance
Style
Motivation
Gardening
Holistic Living
Green Living
Self Care
Woodworking
Crafts
Music
Spirituality
Pets
---
Lifestyle Blog Themes
---
How To Make Money With a Lifestyle Blog
Affiliate Marketing
Sponsors
Ads
Coaching Services
General Services
Products
Live Appearances
---
Lifestyle Blogs to Follow
Delightful Managed WordPress Hosting
Thoughtfully built for busy creatives
How To Start A Lifestyle Blog
Choose your Blog Platform. Consider Flywheel for your WordPress platform and hosting with the Essence Pro Theme.
Set up a Brand Kit. This will contain the colors that you can use across all designs from your website to youtube, to Pinterest, and on to all of your social media channels.
Set up a Pinterest For Business Account so you can pin graphics that link and drive traffic to your lifestyle blog.
---
Blog Tips
Experian Repair

Experian

is another major player in the credit repair world, as one of the three credit bureaus people use to get their credit report and credit score from.

Print On Demand

Selling merchandise is big business. In 2017, the Global Licensed Merchandise Market was valued at $105 billion. That number is projected to rise nearly four-fold by 2023, with a continued annual growth rate of 25 percent.

5 Ways to Make Money Blogging.

If you are blogging on a regular basis, you might want to know how to make money with your blog. Many bloggers have figured out ways to monetize their blog as a supplemental income or as a full-time income. This article will give you ideas on how to make money with your blog.