This post contains affiliate links. As a partner with Amazon and various brands, I am compensated when qualifying purchases are made through my referral links.
Creating an app is a necessary part of any business marketing strategy in 2021, but it is not a skill that everyone has mastered yet. Fortunately, with the right tools at your disposal, creating your own app does not have to be a struggle.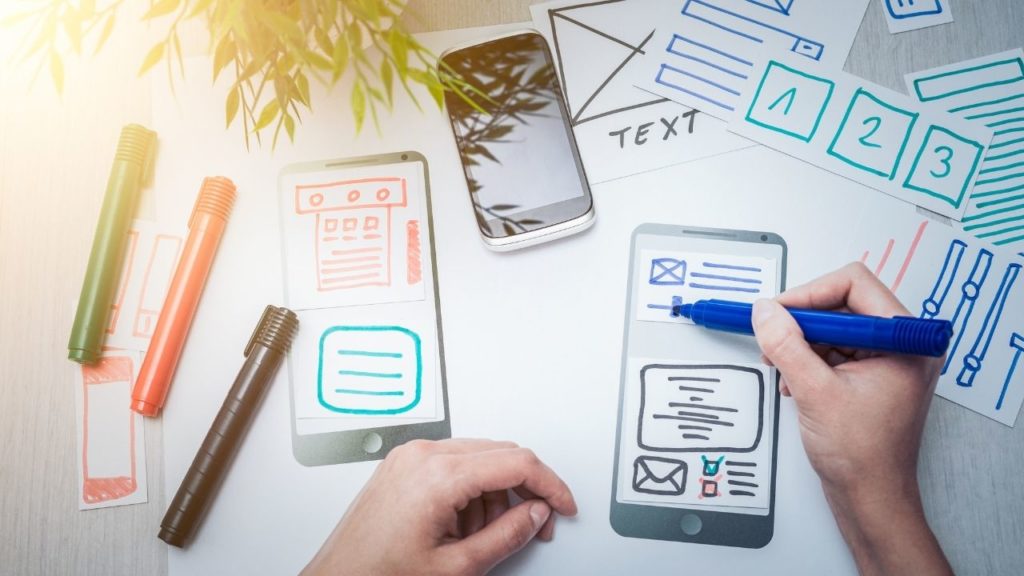 Why Do You Need An App?
Before we dive into how you can make your own app, let us talk briefly about why your business needs an app.
To Remain Competitive
"Because everyone else has one" may not have been a good enough reason for your parents to invest in the latest sneakers on the market, but it is one of the top reasons why you should invest in an app for your small business.
Most businesses these days – small or otherwise – have their own apps. Why?
According to Statista, in 2020, mobile web traffic accounted for just over fifty percent of internet traffic – this means two things to your business:
If your website does not currently have a responsive design or your website is not optimized for mobile users, you are losing traffic.
If your small business does not currently have an app, you are losing mobile visitors who prefer apps over scaled-down versions of company websites.
To Be More Accessible
Just how much more accessible does an app make your small business?
Consider the fifty percent of web traffic that uses a mobile device to search the web.
Each year Emarketer publishes a report of the US mobile time spent per year. This report breaks down web usage in the US by app vs. website use on mobile devices. In 2017, eighty-seven percent of mobile users turned to apps rather than mobile websites.
According to Nielson, this percentage has grown to eighty-nine percent more recently.
With close to nine out of every ten consumers in the US preferring to use apps over mobile websites, having an app makes you more accessible to your customers and potential customers.
To Create a Personalized Approach
Apps give you the unique opportunity to communicate one-on-one with your customers by merely utilizing the information they provide to you.
A more customized and personal approach to customers has multiple benefits for your business.
Firstly, a personalized approach gives your business a face; it makes you more than an entity. In creating a face for your company you let customers know that you are personally invested in your business.
You also let your customers know that you are listening to their feedback. Finally, you let them know that you can provide the products that they want to see.
Secondly, one-on-one communication creates a personal connection with your customers. For example, a birthday coupon offer lets a client know that they are valuable to you and makes that customer feel appreciated.
Thirdly, a personalized approach to service will reflect in your sales figures.
Imagine that every week your company releases five new products.
Each week you can e-mail your customers personally with a list of those five products, or you can improve the odds of your sales by featuring the specific new product that appeals to each customer based on their purchase history.
Which of these two options has a higher likelihood of making a sale?
Developing an app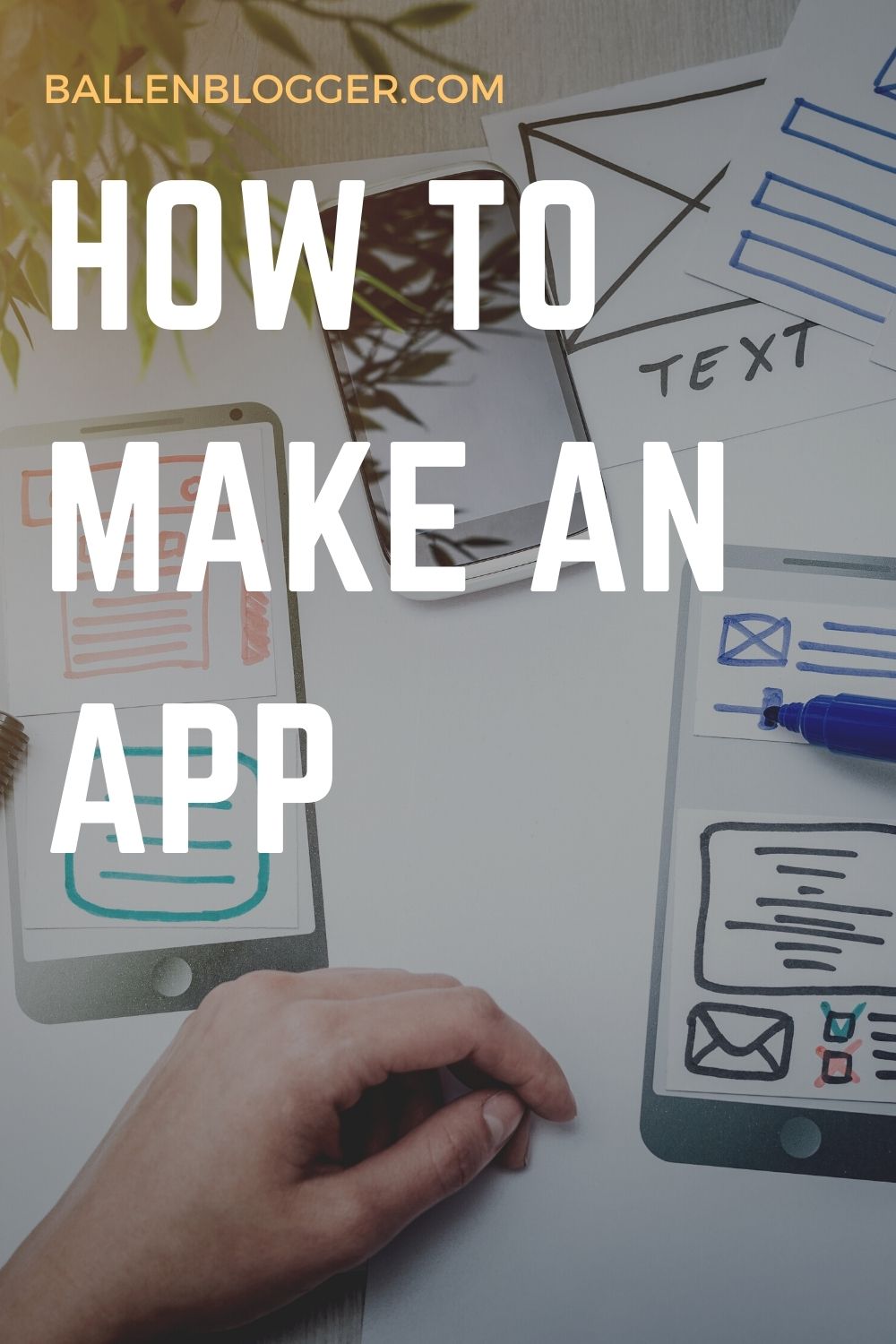 By now, it should be evident that your business could benefit from an app, but how do you go about developing one?
Come Up With An Idea
In the examples above, we often refer to an app being a basic shopping app, but there are many uses for apps that fall outside of this realm.
When creating your business app, your goal is to come up with an app idea that is functional, useful, and appealing to your client base.
Coming up with an idea for your app is perhaps one of the most critical steps in the app development process, so really spend some time brainstorming.
Remember, your app does not have to be groundbreaking. Your app does not have to offer something that has never been done before.
Your app must be functional, useful, and appealing to your client base.
If you are at a loss for ideas, spend some time researching your competitors – what do their apps offer? What can you do to improve on those apps? What appeals to you about those apps?
After looking through your competitors' apps, look at your website use statistics. What are your customers spending the most time looking at while on your website? What is your "draw"?
You can focus on this when creating your app to help it stand apart from your competitors. Adding this "draw" will also improve the appeal of your app once you release it.
Still at a loss? Take a notepad and jot down what you want to achieve with your app.
Are you trying to create a shopping experience? By creating an app version of your store, for example.
Are you trying to improve the buying experience for customers to increase your sales? By creating an app that lets your customers "try on" items before purchasing them, for example.
Are you trying to create a community for customers? For example, creating a tracking app for customers to track your collectible products in their collection.
Compare Other Apps
As you work on coming up with your app idea, you will likely find many other apps that offer similar services or products.
Do not panic.
You are not trying to reinvent the wheel here. Your focus is on your customers, your sales, and your business. If these things are unique to you, then you already have something that your competitors do not.
If you are a business without these unique factors, then you need to stand out by being better. For example, if you have three competing businesses selling the same product, your goal is to be the business that best sells that product.
Look at what your competitors' apps offer – what can you improve on?
What can you offer that is going to get customers to choose you over your competitors?
It can be something as simple as an app that runs more smoothly, or that is easier to navigate.
No matter what you choose to do with your app, it would help if you had that idea fleshed out firmly before taking another step forward.
Yes, you may want to tweak features as app development progresses, but you need to start with a strong foundation.
Once you have come up with your app concept, the next step is to review that concept to ensure it is a viable one.
For example, has another business tried this type of app before having it fail because there was no demand?
Does your idea replicate this app, or are you developing it into something more?
For your business app to succeed, your idea needs to be something that will appeal, and one of the best ways to find out if your idea is appealing is to ask others.
Is your app for an existing business with existing customers? Pitch the idea to previous customers and ask for their suggestions.
Is your app solving a problem that has not been solved by another app? Ask friends and family if they would find it useful.
Does your app offer a service? Approach customers or even strangers who are interested in that service and find out if your app would meet their needs.
Lay the Foundation
If your app idea passes, your next step is to start planning the app in more detail.
Start by creating a list of the features that you want to be included in your app. You might also want to include features that you DON'T want to have in your app.
If the sky is the limit, what do you want your app to be able to do or offer to your customers?
This step will help to bring together all your research so far.
Not sure where to begin? Try asking yourself some of these questions…
What features do I want to see in my app? What do you want it to be able to do?
What features have others suggested that I include in my app? What do others want it to be able to do or wish that it did better?
What negative feedback have I received, and how can I use that feedback? What features have not appealed to others? Can you improve upon these features, or should you eliminate them?
Once you have built a list of features for your app, your next step is to outline how your app will work. Create a step-by-step outline of how your customers will download and use the app. For example:
The customer signs up for an account through the app using their e-mail address and creating a password.
The customer sets up their personal profile, including contact information and billing information.
Customer selects their contact preferences – do they want to receive a newsletter or "push" notifications?
With your core features and an outline of how customers will use the app, your next step is to consider monetization.
Consider Monetization
Do you plan on monetizing your app? If so, how do you plan on monetizing it?
Perhaps you want to charge a flat fee for customers to download your app? Or maybe you want to implement a monthly subscription plan? Or you might decide that you want your app to be free.
If you decide on a flat fee, you need to research your competitors once again. What are they charging for users to download their app?
Despite offering a better service, you need to remain competitive with your rivals. Too much of a price difference will discourage customers from using your service over that of your competitors.
If you decide on a monthly subscription, what is a reasonable subscription fee? Once again, look to your competitors. What does that subscription fee include? Will you offer a discount for subscriptions for a specific period?
If you decide to offer your app for free, do you plan on monetizing it with microtransactions?
For example, membership is free, but premium feature "add-ons" cost a one-time, flat fee.
Or do you plan on making everything in your app free and rely on brand recognition and customer loyalty to increase your revenue?
Design a Mockup
With more of your app's details fleshed out, the next step is to work on a mockup of your app.
You do not have to have coding or designing experience to begin this step – you can use a pen and paper if you like!
Plan out each screen of your app to create a visual representation of what your customers will see when they download your app.
What will your home screen look like?
How will users navigate pages, and how will pages link together?
Will you separate the features of your app into sections of the app?
How many sections will your app need?
Is there an intuitive order that needs to be followed as users navigate the app, and does that order need replication?
This information will likely change as you get further into the planning and development of your app, but you must start somewhere!
As you draw out the screens and sections of your app, consider whether there are any problems with how you have drawn them out.
For example, is it too difficult to get to one page from another because the navigation is at the top of the page rather than the bottom?
If you are not happy with drawing out mockups for your app screens, there are several mockup software options out there that can help you to get a more accurate visualization of your app.
Such software options include Framer X and Figma.
While you work through this step, you should always have your customers in mind.
Your app should be simple to use, frustration-free, and the important information that your customer needs should always be easy to locate.
While you work through this stage, it is a good idea to take notes for a tutorial feature if you plan on having one.
This will help you to get a linear visualization of your app and give you the information you need for the customer tutorial later.
It is time to get started on the actual creation of your app and there are a few ways that you can go about it…
Develop the App
One of the easiest ways to create your app is to hire a freelancer or contracted worker to put all the pieces of your app together for you.
A popular resource for this type of work is Upwork.com or you can contract through an app development company (we have listed ten top app designing companies in the resource section at the end of this article.)
When you outsource the job to a contractor, you guarantee a specific payment to the contractor and if you wish, have them sign a non-disclosure agreement.
Once this is taken care of, you provide the contractor with all the notes and mockups you have worked on so far.
This information will give your contractor direction so that they can start building your app!
Use An App Generator
Another option for creating your app is to utilize an app generator. This type of service uses a database of information to help you to create your app.
The drawback to this is that your app is not going to be as customizable as it would be if you had an app designer create your app from scratch.
App generators will cost you less money, but you will be limited in the features you can offer. Your app will be visually similar to other apps that were created using the same generator.
Design and Code it Yourself
There is another option for creating your app if you have the time – you can learn how to code apps yourself.
No, you will not have to go through college courses or get a degree, but you will need to go through some hefty tutorials and build up a base of coding knowledge before you can get started.
Considering the three options above, the best choice will be hiring a contractor to create your custom app.
This design method will ensure that you have a personalized app with visual appeal that sets you apart from your competitors.
It also gives you more flexibility over features.
Having a contractor create an app from scratch can be expensive, though, and if your small business cannot foot that kind of expense, your next best option is to use an app generator. You will lose personalization, and you will be limited in features, but you will not have to learn to code!
The last option is the least practical for a small business owner – becoming an app designer yourself.
Not only does this require a lot of work on your part, but it also requires a lot of time while you perfect your ability to develop apps that work.
Test Your App
Once your app is complete, it can be tempting to start selling right away – do not. It is the nature of coding that there are always a few bugs in the system, and you want to be sure that your app is bug-free before you put it out there.
Download your app and walk through each screen while looking for any inconsistencies, errors, or problems. Once you have gone through the app with a fine-toothed comb yourself, have others do the same.
Start by asking friends and family to test your app and then open the opportunity up to some of your loyal customers.
Ask for feedback when others walk through your app. Is there anything they would change? Did they have any problems?
As we mentioned above, it is not unusual to have bugs in the first incarnation of an app, so expect to go back to your contractor or app builder and request a few tweaks.
You may have to make these types of tweaks a few times before your app is ready for launch, but do not get disheartened!
Launch Your App
As your app is in the final stages of development, you should start putting together a marketing plan to promote the app's release. It is all well and good adding an app to the AppStore, but if no one knows it is there, you will have a very disappointing launch day!
Talk with your marketing team about how they can help you launch the new app, and not be afraid to consider app-related promotions to get the ball rolling! For example, many businesses offer app-exclusive discounts to customers.
Now you have your marketing plan in place and your app is complete, the final step is to get approval for your app to get listed in app stores.
For example, Apple's AppStore requires that your app meet certain regulatory guidelines before they list it in their store.
If your app passes all the necessary guidelines, you can then submit it for approval!
App Building Software and Services
Below you will find a list of app building services and software that can help you to develop your app!
Services
Software